Israa is such a sweet girl, and she looked very tiny and very beautiful as she stood at the top of our steps holding her file before we left to go to the hospital. It reminded me of a "first day at school" photo, as she was dressed so nicely, and had her hair done, ready for the appointment they have been waiting for a long time for. Israa is feeling very settled here at Shevet and is very well loved by all of us, volunteers and families.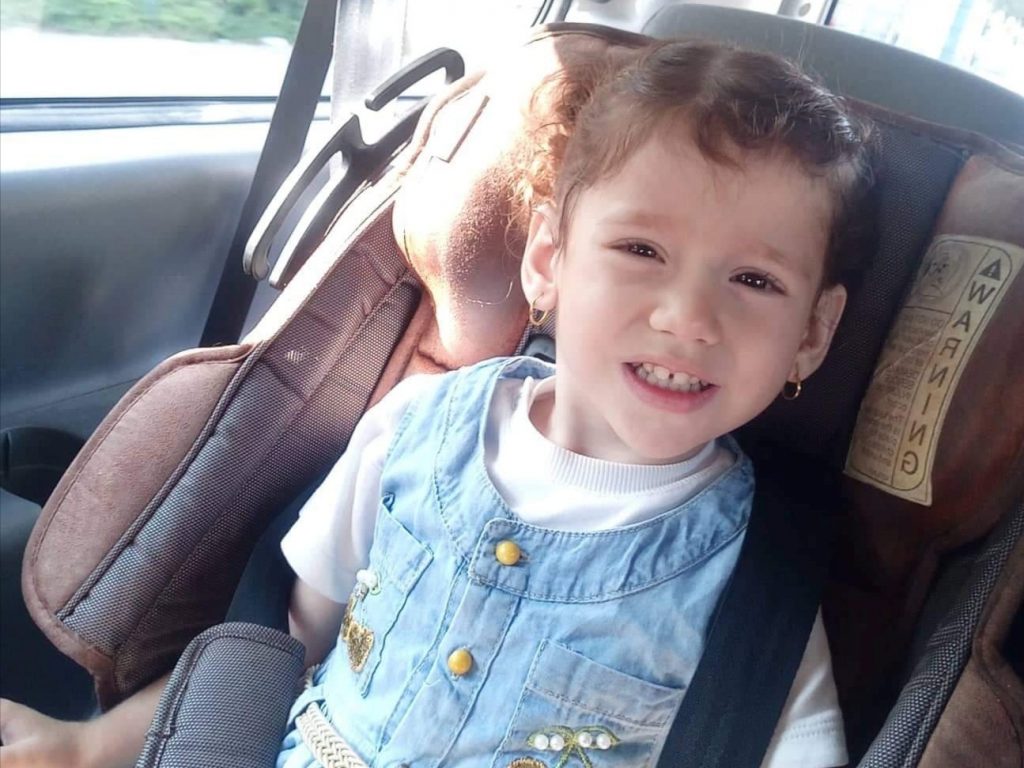 It's a full day experience going for an MRI scan, because Israa requires a general anaesthesia. The rather traumatic first stage for Israa was that we needed to cut her earrings to remove them. Her mother had sewn the hoops closed which meant that they were really difficult to remove. It was a three-person job for her dad, me and Julio, and although she was brave at first, eventually it all got too much for her and she cried as she clutched into me with her tiny little hands.
The MRI scan went smoothly, but the father had to wait with her a long time for her to wake from the anaesthesia. There were many other families in the hospital, and we all kept in regular contact with him on video chat to get the updates on Israa's condition!
We collected her and brought her home, and will wait to know the results of the scan, which will inform her surgery.