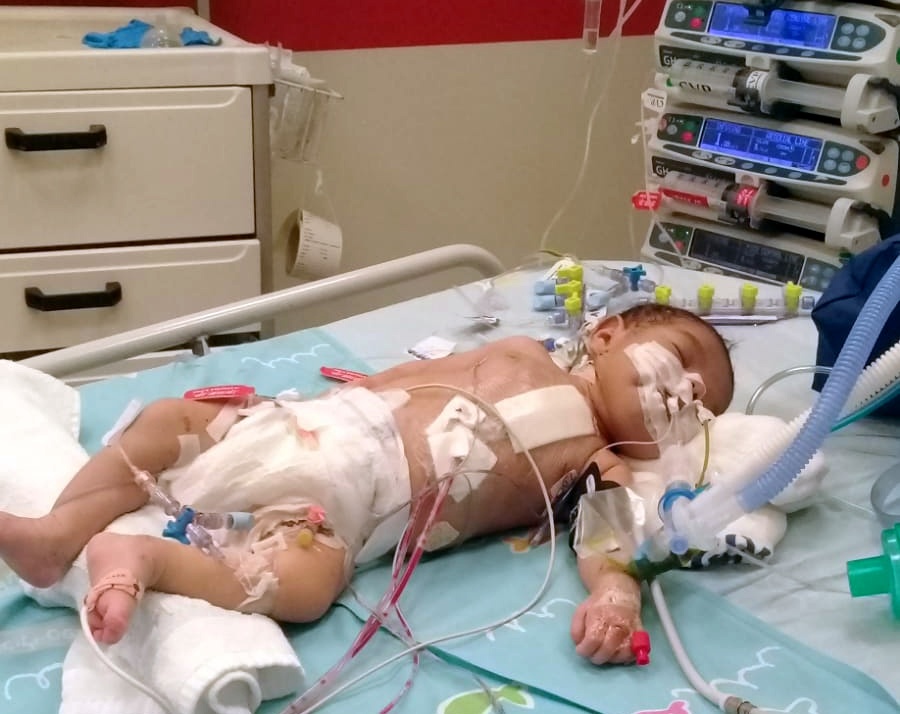 Baby Yakeen is a little over two weeks old, and today she underwent major heart surgery to correct the coarctation of her aorta. The surgery lasted around six hours. At 2:30 she was taken into her room in the ICU.
When I met her mother today, she was so kind and calm. She asked when her daughter would need a second surgery and when will she be transferred out of the ICU, but in each case, the doctors need time to see how her body adjusts after surgery.
So please be in prayer that  Yakeen's recovery is without complications. Her mom also expressed her gratitude for the work of Shevet. She said that "you become tired for us," which is a phrase that's often used. I remembered my co-worker Amar's efforts of coordinating everything between Israeli and authorities in Gaza,  the hospitals and ambulances; it is an uphill battle and never an easy task.  I told her that Amar works with his heart for every child, and as those who know the love of God in Jesus, to help and love others is our duty.
Please pray for Yakeen and her mom and their family; she has four other children in Gaza that are eager to see their mother and sister again.