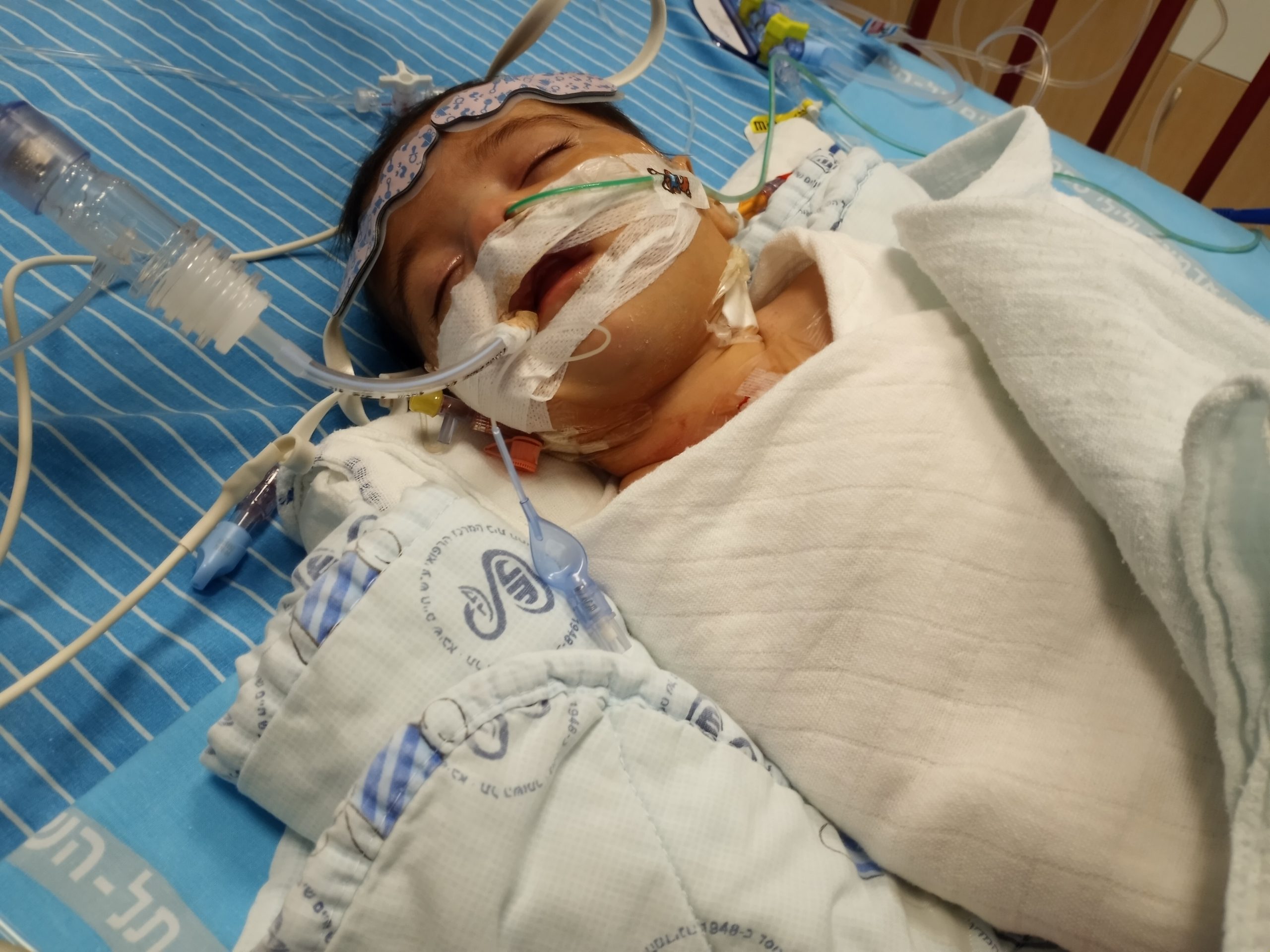 It was a big day for this little girl as she underwent her first surgery at Sheba Children's hospital; this operation was preparatory for a second and larger surgery to correct her transposed arteries which is planned for her future.
Please pray the Lord will bless and keep little Balsam, because the time in between these two surgeries can sometimes be difficult.
We are also hoping for her mother can travel from Gaza to be able to change with her grandmother for the guardianship; her grandma has said that her mum is really longing to be with Balsam, and especially in the recovery period it will be good for her mother to be there.