Today had a very early start. Sarjon was booked for a CT (Computerized Tomography) scan at Sheba Hospital early this morning. We left at just after 6 am and quietly weaved our way through the throng of early morning commuters while Sarjon slept.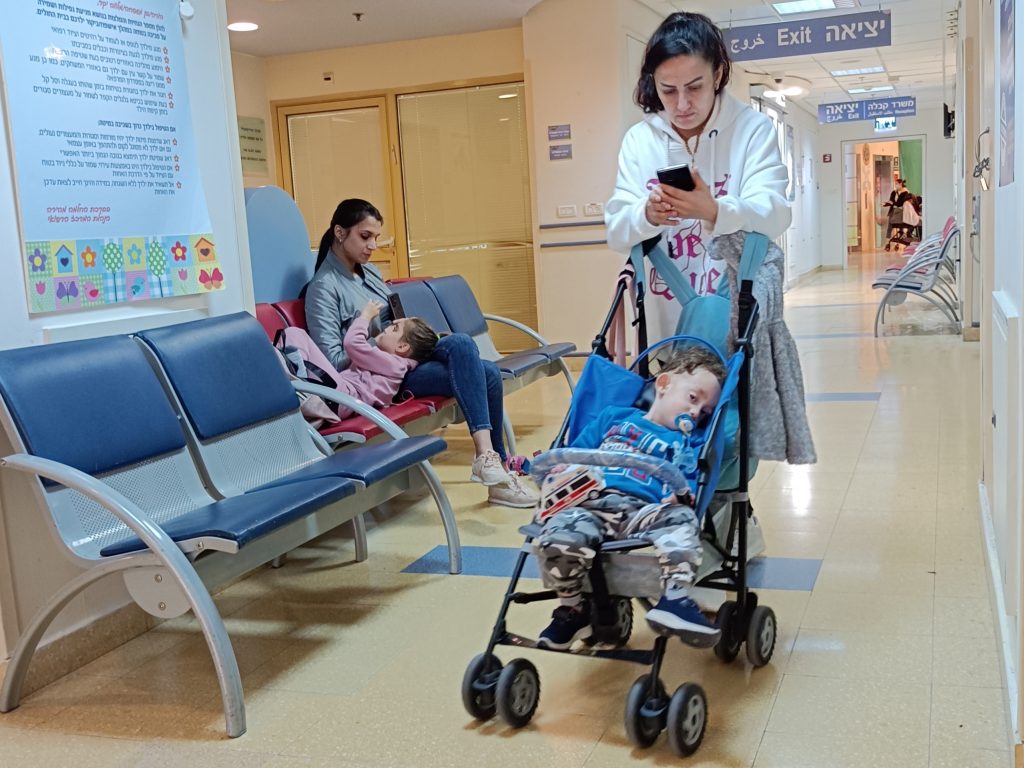 We had at least a three and a half hour wait. We whiled away the hours, cruising the highways and byways of the hospital hallways. Finally, Sarjon's number was called and we made our way through the myriad of papers and consent forms.
Sarjon was so brave and faced all the ups and downs today with his usual quiet smile and charm. Sarjon was waking up from the anesthetic with his mum lovingly looking on. She was patiently waiting for Sarjon to return to her, a precious thing to behold. After a brief break to remove Sarjon's drip line, we were off again to find Neurology for our second appointment of the day.
After another long wait and many more miles up and down the hallways, we went to see the Neurologist. The great news is that neurology has no real concerns about Sarjon, so the heart surgery planned for this coming Monday can go ahead. Praise the Lord for this progress. Prayers go up to watch over our brave little Sarjon, to bless him and his mother, and to give his family peace.