written by Frank
Marya had to go to Sheba Medical Center last night to get ready for her surgery today. It will be a complex surgery, the second stage.
As she did not want to sit and wait for her room to be made ready,  she enjoyed playing both last night and again this morning in the children's area…
…and with her 'balloon.'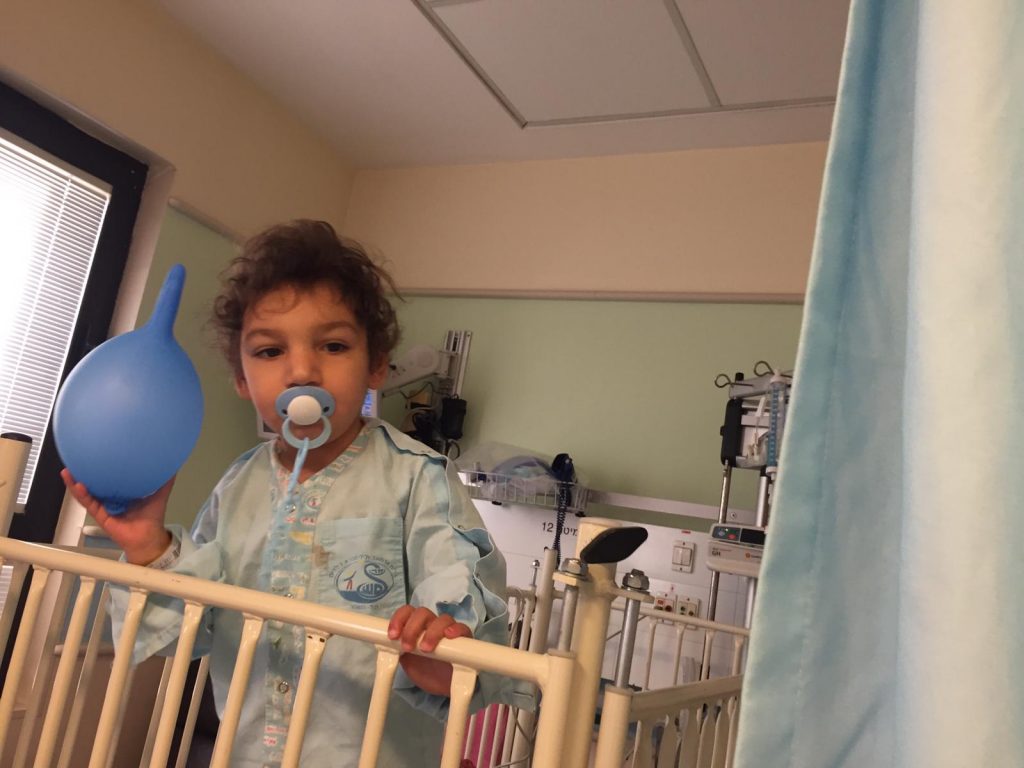 When we got to the ICU last night, the nurse recognized Marya from her surgery last year. Marya was so cooperative with the nurse as she took her vitals. The big surprise was a visit from Mustafa's mom, who came bringing food.
Please pray for Marya as she is in surgery today.