Aurfa's mother has patiently endured the days spent in quarantine, waiting for the day when Aurfa would be called in to Sheba hospital for surgery.
Today we had a pre-operative appointment with a neurologist at the hospital. He was happy to meet Aurfa. He found that her communication skills are delayed, and he also recommended that she be assessed by the orthopedic department, which could be done after the surgery.
After this, we were told in the cardiology department today, that Aurfa would be hospitalized and is scheduled for surgery tomorrow morning. Her mum was so happy to hear this news and as we embraced to share the joy, her tears came. At the same moment of longing for surgery, this mother is also dreading the release of her little daughter to open heart surgery.
We waited some time for their room, and Aurfa kept herself happy. They are now admitted into the cardiac ICU. Aurfa's mother will have the consultation with the surgeons tomorrow morning about the type of surgery, and we look forward to spending this time together with Aurfa's mother.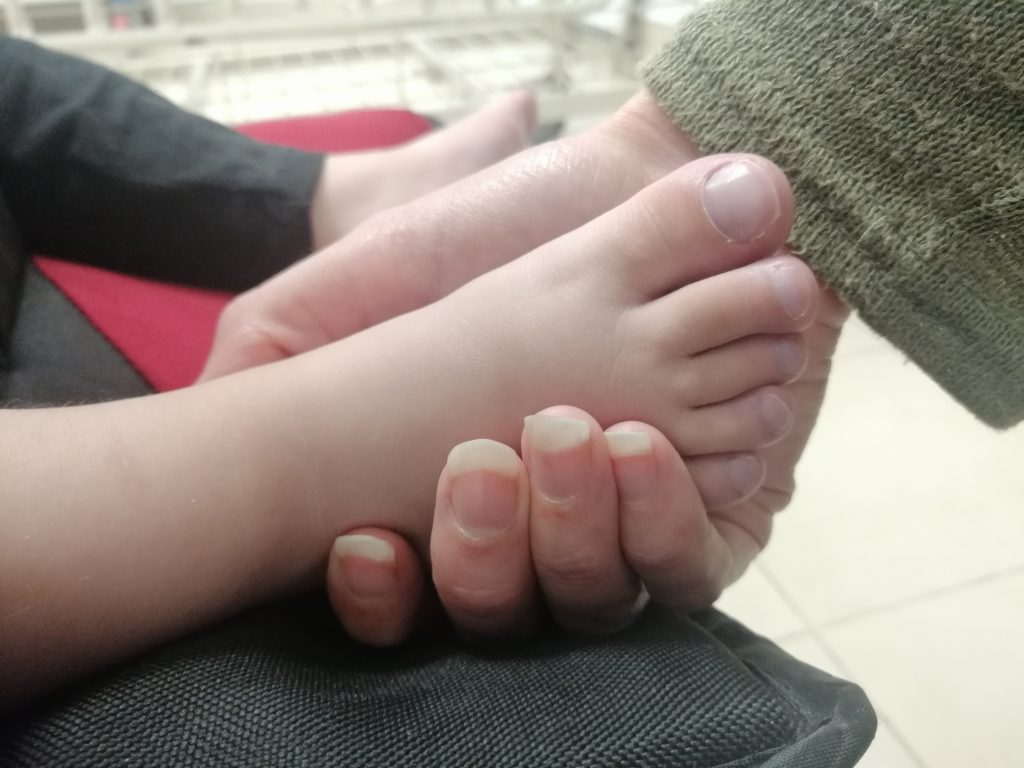 Please pray for Aurfa and her mother in the hospital tonight. Hopefully by this time tomorrow, Aurfa will be transformed, no longer with blue-tinged fingers, lips and toes.