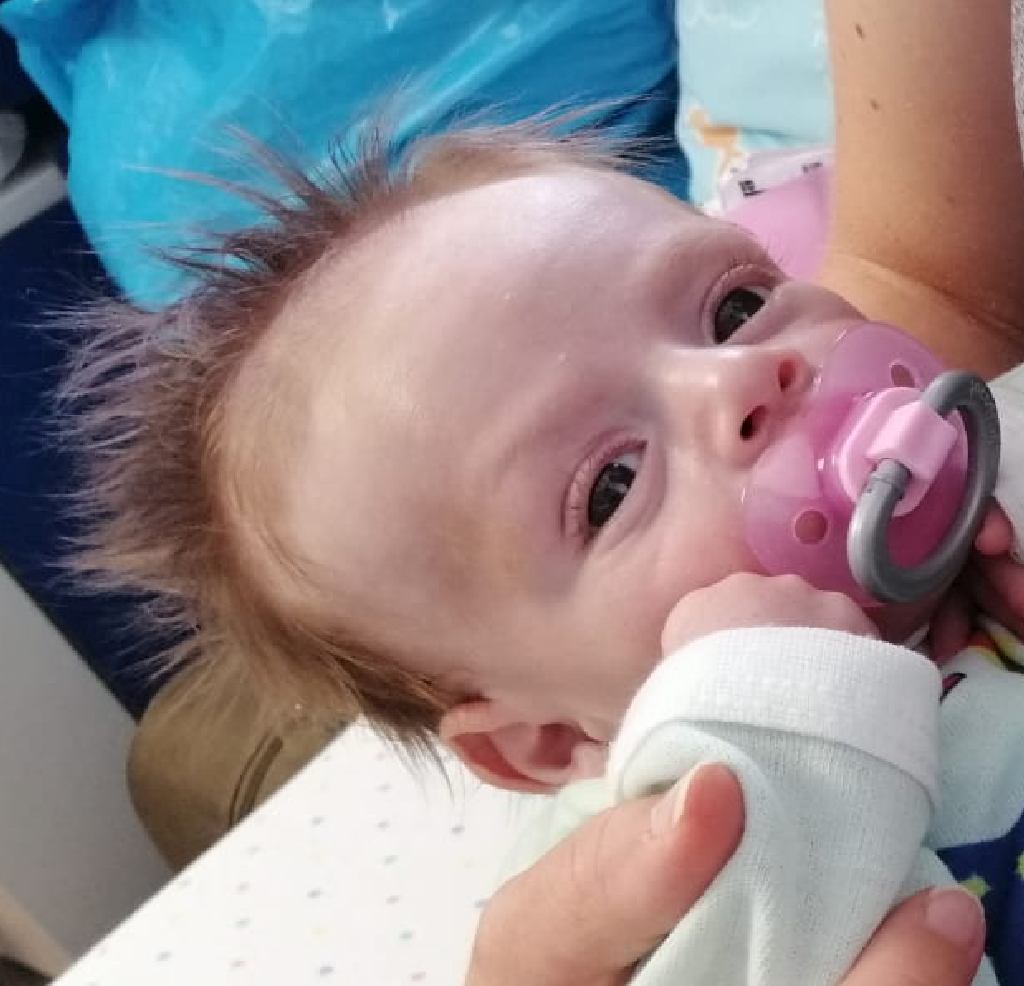 Khader slept in my arms as his mother rushed to get everything in order.  Shevet volunteer Georgia arranged his medications with the nurses.
It felt somewhat similar to the first time we met, the night Khader had arrived urgently to Sheba Hospital. Our Gaza admissions team really fought for him to get through the border crossing red tape, because at the time there was so much trouble getting a Palestinian ambulance to transport Khader to the border.
Since then, so much has happened in his little life. Thank God Khader has now been discharged after his one month stay at the hospital. He has come to the Shevet home in Jaffa to stay with us until his echo next week, and hopefully after can return to Gaza!