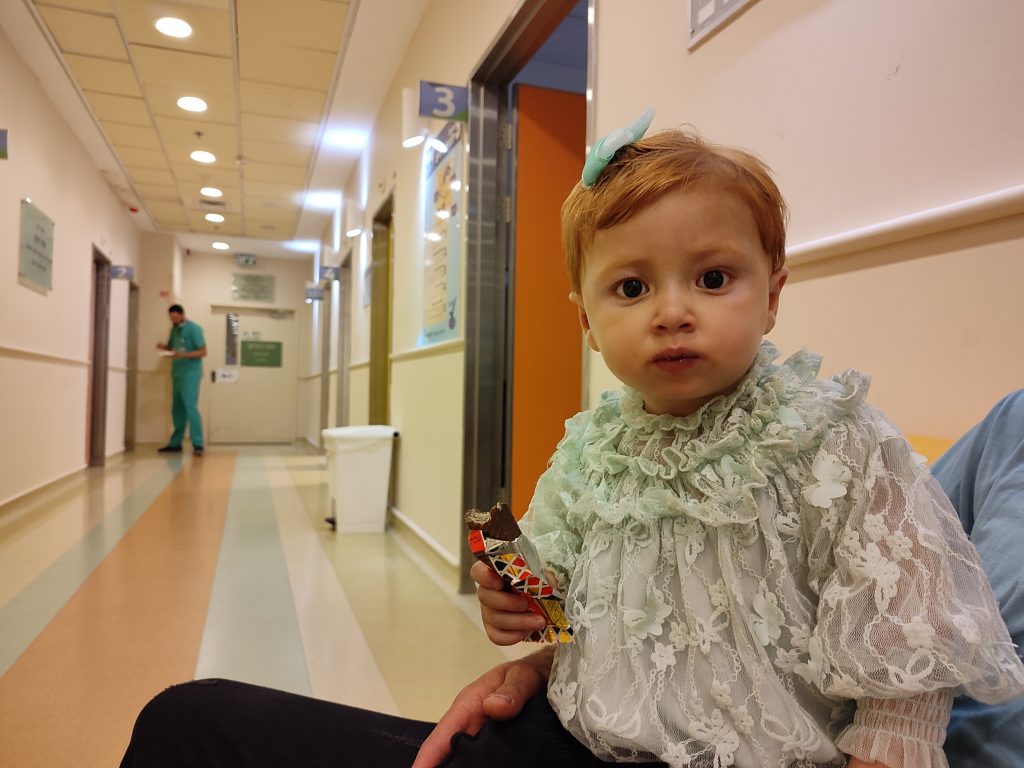 Today, coworker Hanna and I picked up a little beautiful Taleen and her dad at Erez Crossing Point to bring them to Sheba Hospital. Taleen was admitted for a cath tomorrow.
During the echo and ECG, Taleen was calm and only cried a little bit. She is such a cute darling girl. Taleen will need this cath as a diagnosis before her heart surgery. In the cath three months ago, she wasn't suitable for surgery because she has very high pressure in her lungs.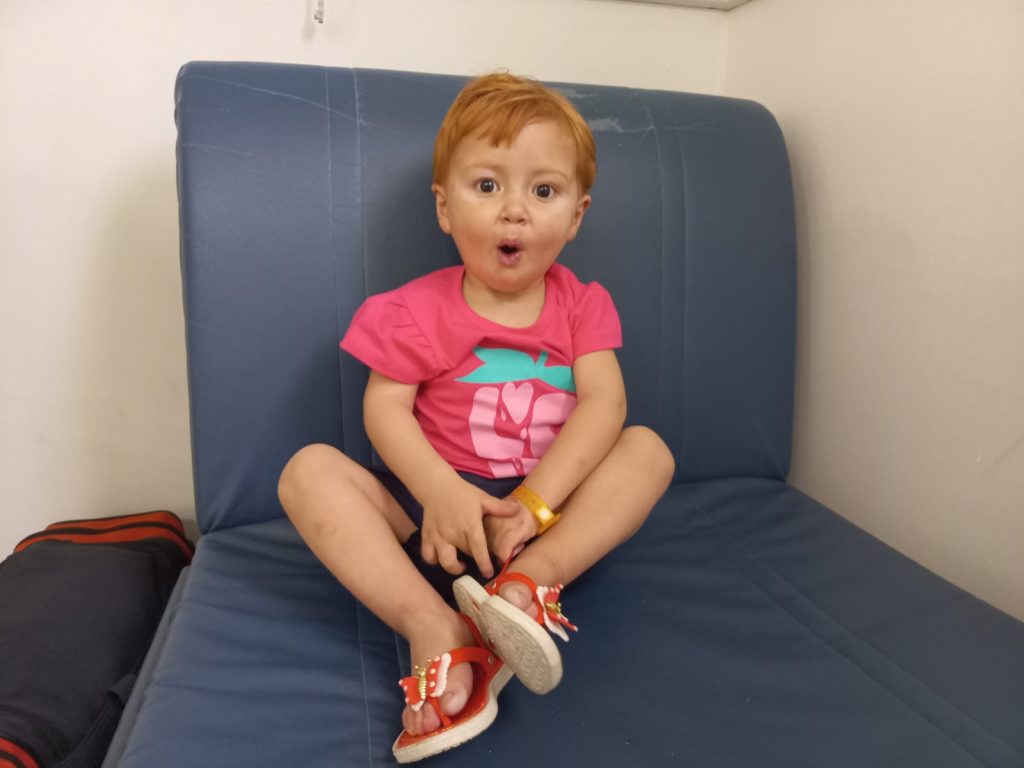 Taleen was happy when she finally was in her room in the Secondary ICU. She warmed up more and more. We pray for the cath tomorrow and for wisdom for the doctors.