Today at Sheba hospital, we had Aurfa's first assessment. She is two years old and comes from Zaxho from the North of Iraq on the border with Turkey.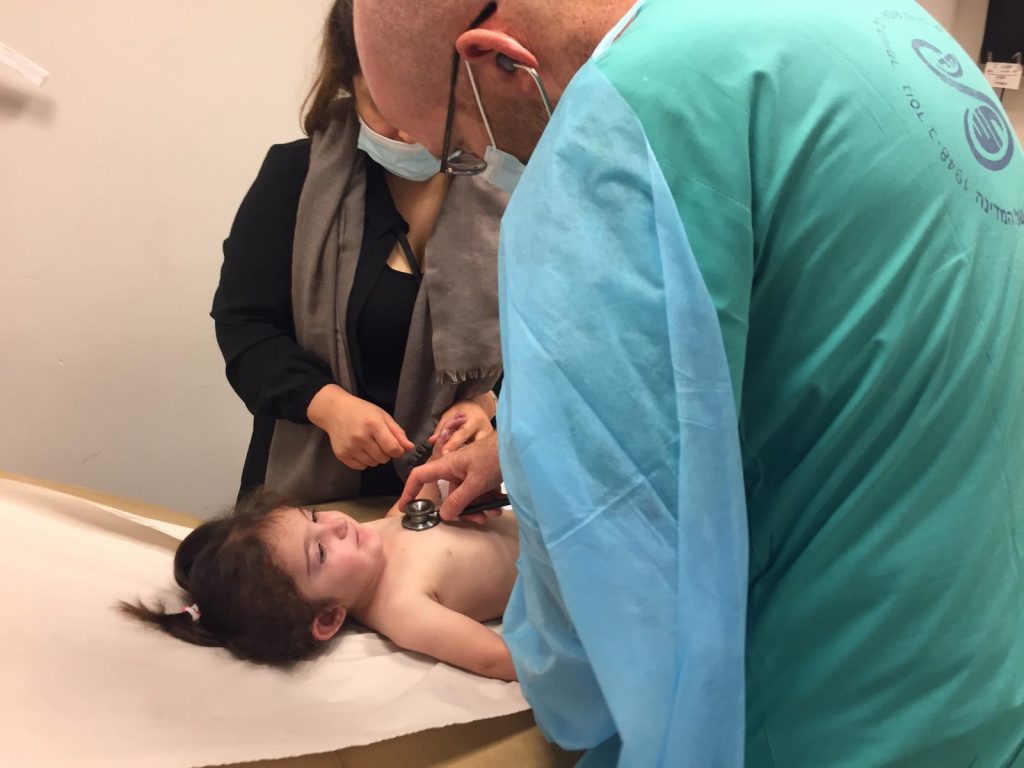 She had an echo, an ECG, a blood test and an x-ray, so all of her details are stored in the computer system. We went into the echo room with one of the cardiologists. At the end of the echo, he said that her oxygen saturation was very low and he found that Aurfa had blood leaking between the heart and lungs, which could be a potential danger for her. Therefore the doctor decided to admit her to the hospital.
This was a surprise for Aurfa's mother, but she was very pleased that her daughter was admitted to the hospital, as she has been so worried about her only daughter.
We waited to get a room, and thankfully during this time, Aurfa's mother was able to meet some of the other Kurdish mothers who are also at the hospital, which was very nice.
It was a pleasure to spend time with this lovely mother and baby today. Please pray for Aurfa, and her time in the hospital now.