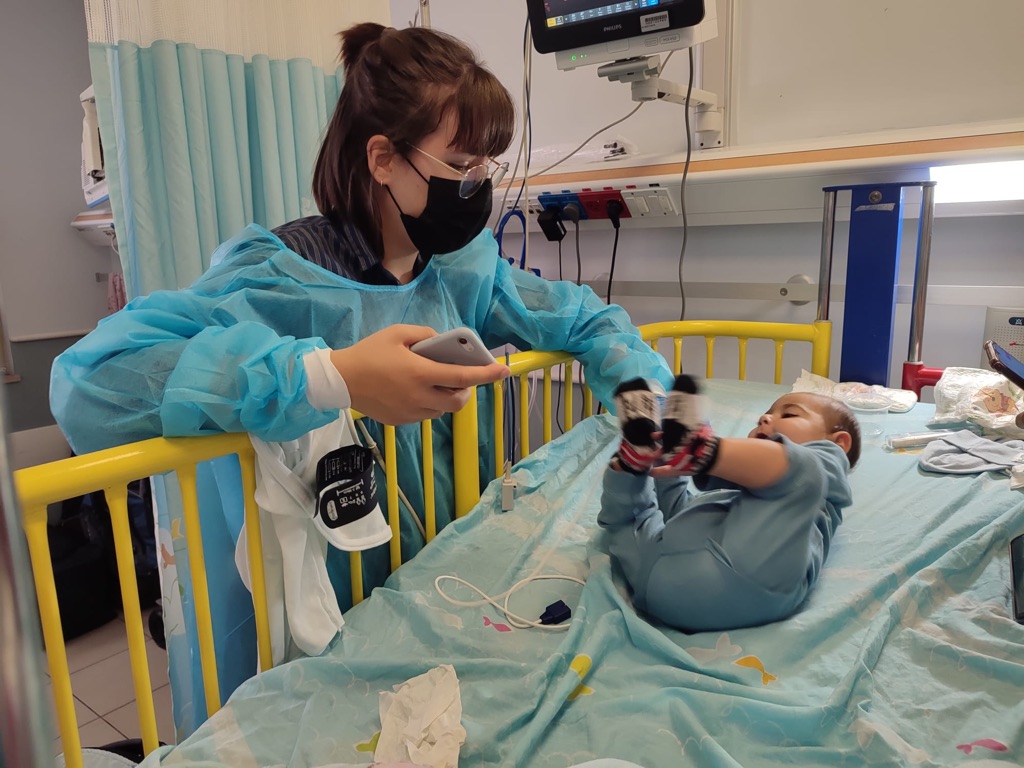 Today, coworker Amelie and I went to Sheba Medical Center to visit little Kenan. I was very happy to hear the doctors saying that he hasn't had a fever in two days and that he is eating better. The doctors are monitoring his weight right now and if he continues to gain weight and eat well, he might be discharged next week.
I really hope that Kenan and his mom can go home soon since the doctors already said that  he can go home a few times before, but it never happened.
I am impressed how, threw all this, Kenan's mother is always happy and is in a good mood and I always have a fun time while visiting Kenan.
Please pray and bless them .