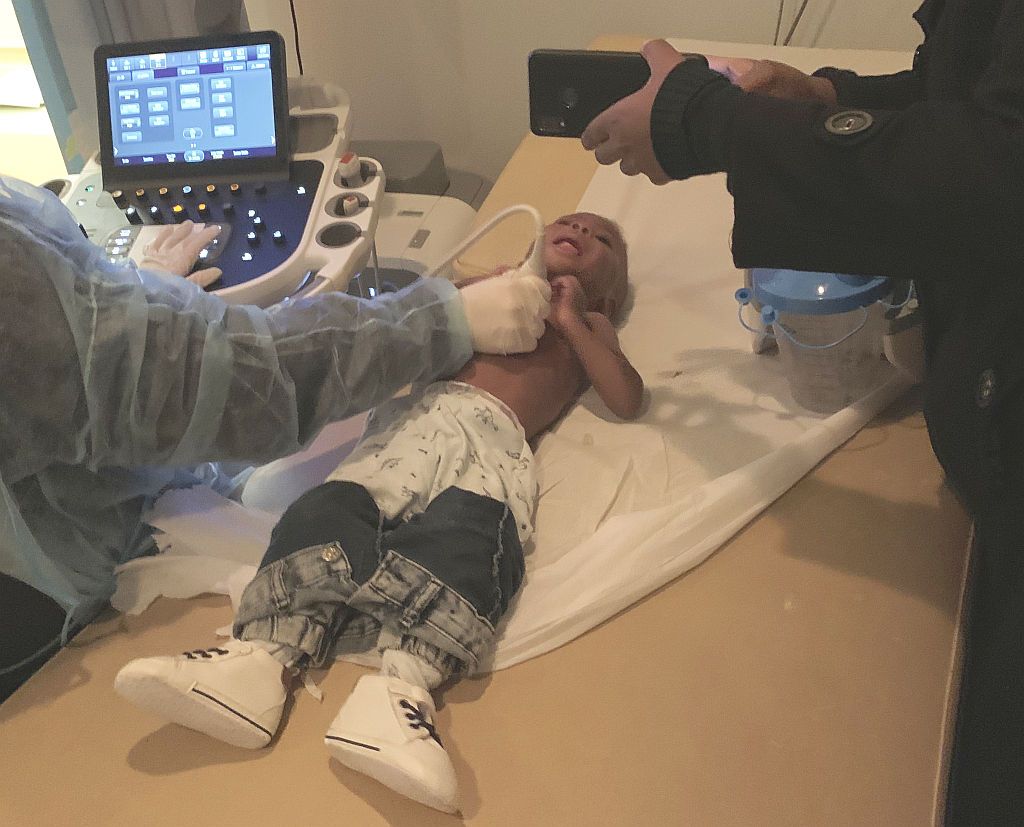 After Saif and his mother were with us in our guesthouse since yesterday, we drove them to Sheba hospital this morning for Saif to have an echo. The results of the echo and ECG were good, his heart is okay and the doctor wants to see him in a year again for a check up.
Because Saif was found to be presently ill with pneumonia for which he was being treated with antibiotics in Gaza before coming to Israel, his E.N.T appointment at Sheba was rescheduled for mid January. His mom was very patient and waited with friends in the hospital until we could drive back to Gaza.
Please pray for a successful assessment in January at the ENT.