We saw Lia's mother on the phone, outside the intermediate department of Sheba hospital's pediatric ICU. She was full of joy and we hugged each other. It was clear Lia has made some good progress over the weekend.
Lia's doctor told me today that her echo was very good, but Lia is with a small amount of fluid around her heart. For this reason, they started her on some steroid medication, which the doctor is hopeful will clear the fluid. If it's successful, it will most likely mean that Lia could be discharged tomorrow.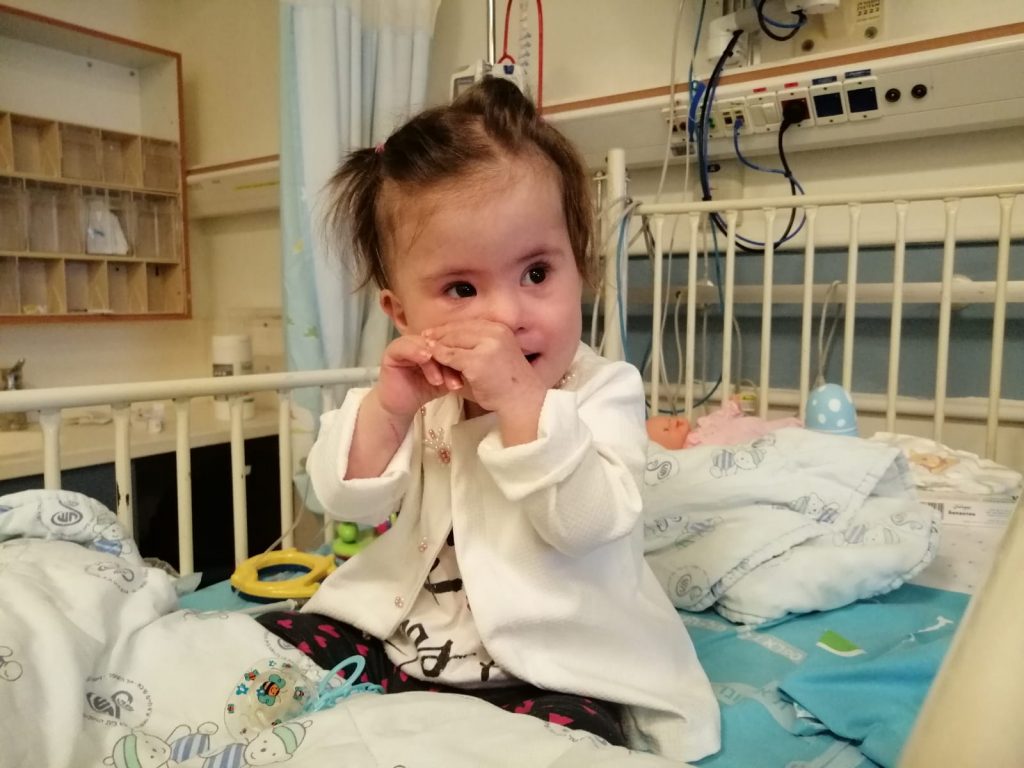 Lia is looking beautiful and I think a little more grown up since the surgery. Her mother is so happy, and her happiness is infectious. We really miss their presence at home; they are a very special pair.