Today, beautiful Aura had her first echo after her discharge to our community home in Jaffa, one and a half weeks ago.
I'm always amazed by how smart this cute girl is. When we went into the hospital today, she knew where she was, and that she doesn't like this place.
When Aurfa was discharged, doctors saw that Aurfa has some fluid around her lungs. Therefore, they gave her a medicine to try to reduce the fluid. Aurfa wasn't too happy to be examined by the friendly doctor today and cried a bit cause she was afraid. Despite this, the doctor was happy to see Aurfa, and said that the fluid around her lungs is reducing, so he reduced some of her medicine today.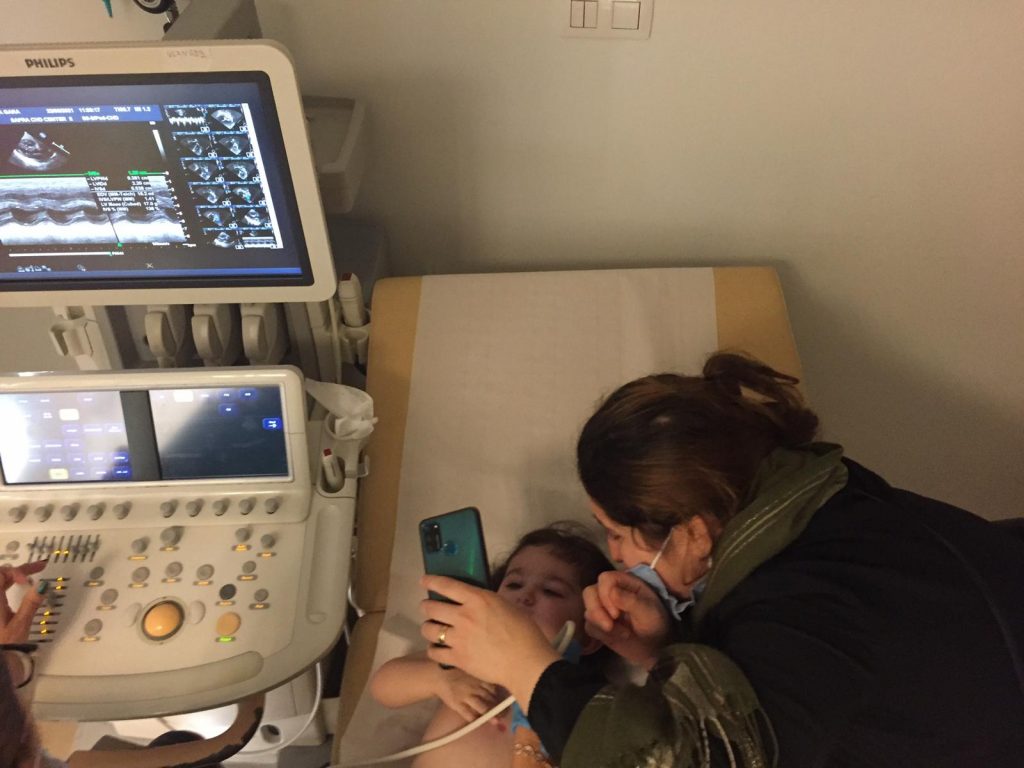 She is improving, and the function of her heart looks better than when she was discharged. But cute Aurfa and her lovely mother are not ready yet to go back to Kurdistan. The doctor wants her to have follow-up in ten days.
Even though Aurfa doesn't like the hospital too much, she was really happy today and she loved walking around and playing on the hospital train.
It was lovely to see this because after her surgery, she wasn't walking for some time. Aurfa's mother is happy with her improvement, and is looking forward to going back to Kurdistan soon.
Please continue to pray. Slowly Aurfa is figuring out how to use her voice in a different way and today she was giggling a lot. Praise the Lord for her improvement.