I went to three different places in Sheba hospital today until I finally found Khader and his lovely mother. Khader was in a stroller, and greeted me with a bright smile. I was happy because Khader is recovering so well, and can sit in a stroller as his mother walks around with him.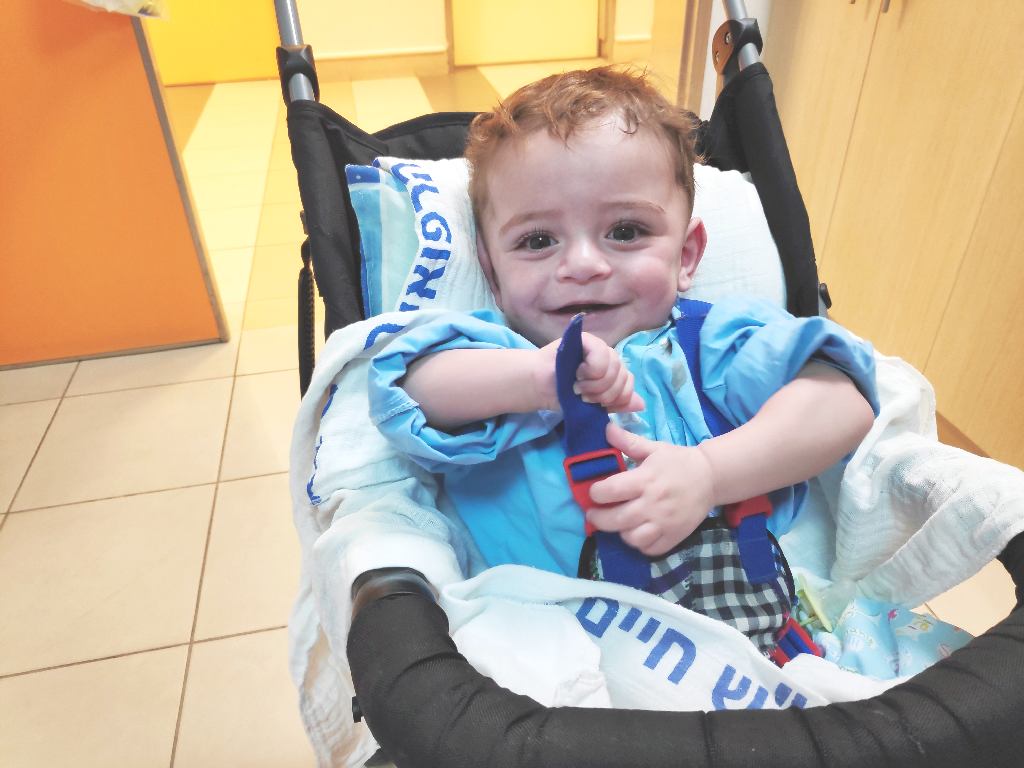 She is a very friendly woman, and thankful for everything that the hospital has done and is doing for her. When I went into the secondary ICU at the hospital, I was happy to meet them immediately in the hall.
Khader's mother was in a very happy mood as well. She took me into the kitchen on her floor and told me she wants to feed her hungry son. He took the paper from the biscuits package into his mouth, which showed he was very hungry. She said it is not yet possible for her happy Khader and herself to be discharged from the hospital because he had a fever in the night. But they will move to the normal ward soon and they will wait for the result of the blood test, and hopefully can be discharged tomorrow.
Please join us in prayer for this.