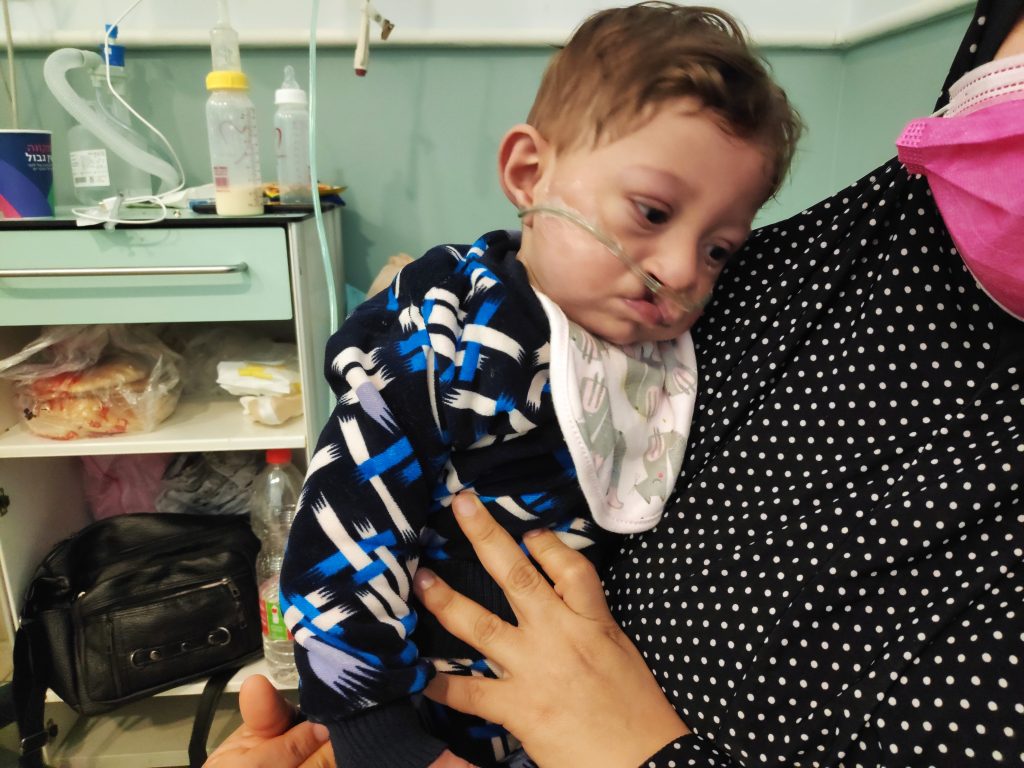 I think for all of us it is always a bit of a challenge when we have to approach new people we haven't seen before and who don't speak our language. It is all the more beautiful when God's presence and love can be felt. This was also the case for me today when I visited little Kareem and his loving mother at Sheba Hospital.
Not only did Kareem's mother greet me in a friendly way and understood who I was after my few words, "Amar, organisation, cooperation," but the little gentleman Kareem also held out his little hand to greet me. He did this not just once, but several times during my time visiting him and his lovely mother.
He is a very happy and cute boy. During my visit, he was sitting on the lap of his mother. She fed him with milk after a while, and he cuddled with her. It is very lovely to see they have such a close relationship together. The mother told me in her friendly voice that Kareem is her first child.
He will stay in the hospital for TOF repair surgery. At the moment he is on oxygen, but he is in a normal ward. In the future, the doctors also want to do a cleft repair, but their highest priority for Kareem is his heart. They want to do this first, but there is no date for his surgery as yet.
Please join me in prayer for this lovely, happy boy and his friendly mother, that everything will go well for them.