There's no distance between God and Rafeef. A small fragile body in a big bed surrounded by machines and tubes.   I don't have the words to say what I felt entering this room.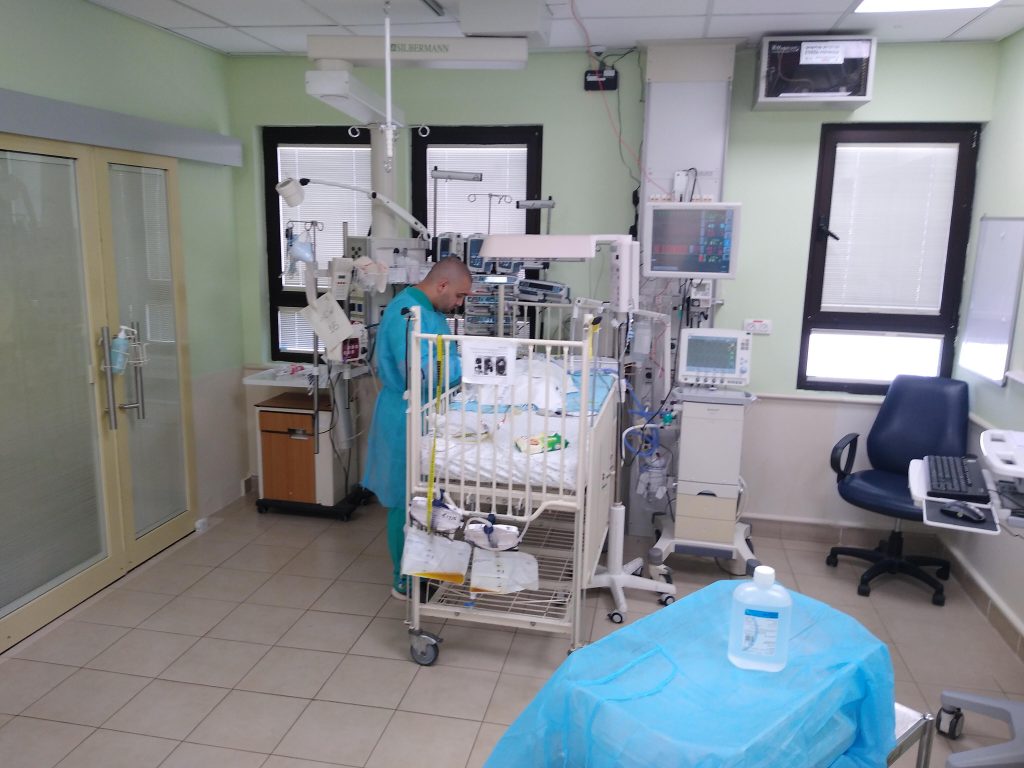 This little girl has been in the hospital for so long and her condition isn't improving. I stood next to Rafif's bed and I tried to give her at least a little bit of comfort. While my fingers were softly stroking her head I started singing worship songs. In between I prayed for this beautiful little fighter.
But even though my words fail to explain this situation, God's love and care does not fail. God holds Rafeef in His strong and shielding arms. His arms are wrapped around Rafeef with so much love.
"There is no distance in Your embrace.
Over and over again You say
I am loved" – I am loved!"  (Mack Brock)
These song lyrics describe precisely how close God is holding Rafeef and how He keeps telling her in the midst of that suffering that He loves her unconditionally.