I found Zakaria today still in the PICU, but off of the ventilator and breathing on his own! His mother seemed very happy for our visit.
Zakaria has made much progress in the past few days.  He has been weaned off the intravenous medications previously required to keep his blood pressure normal and his heart functioning.  In fact, today his mom was allowed to hold him and offer him a few drops of milk from a bottle!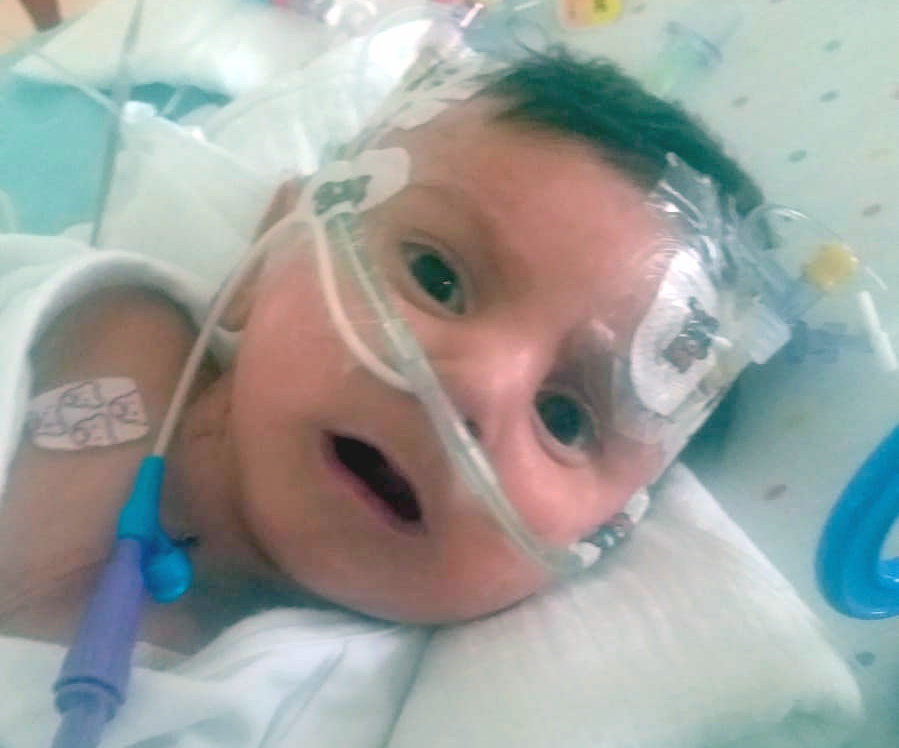 This amazing, resilient little guy still needs many prayers: his brain has been affected by the days and weeks of low blood pressure and oxygen levels; he could still lose part of his fingers on his right hand due to the many days of extremely poor circulation; several  of his organs still need to recover; and his neurological or brain function outcomes are uncertain.
So please pray for little Zakaria and also for his sweet mother, that she will be wrapped in loving arms during this prolonged time of concern for her son and for the strain of hospitalization to be eased.