Liya has been receiving physiotherapy at Sheba Medical Center Children's Hospital. The doctors wanted to make sure her development is normal according to her age.
Our beautiful Liya has been disconnecting from oxygen support for periods of time, and sometimes when it is not enough with oxygen assistance alone, some medication was administered to help her.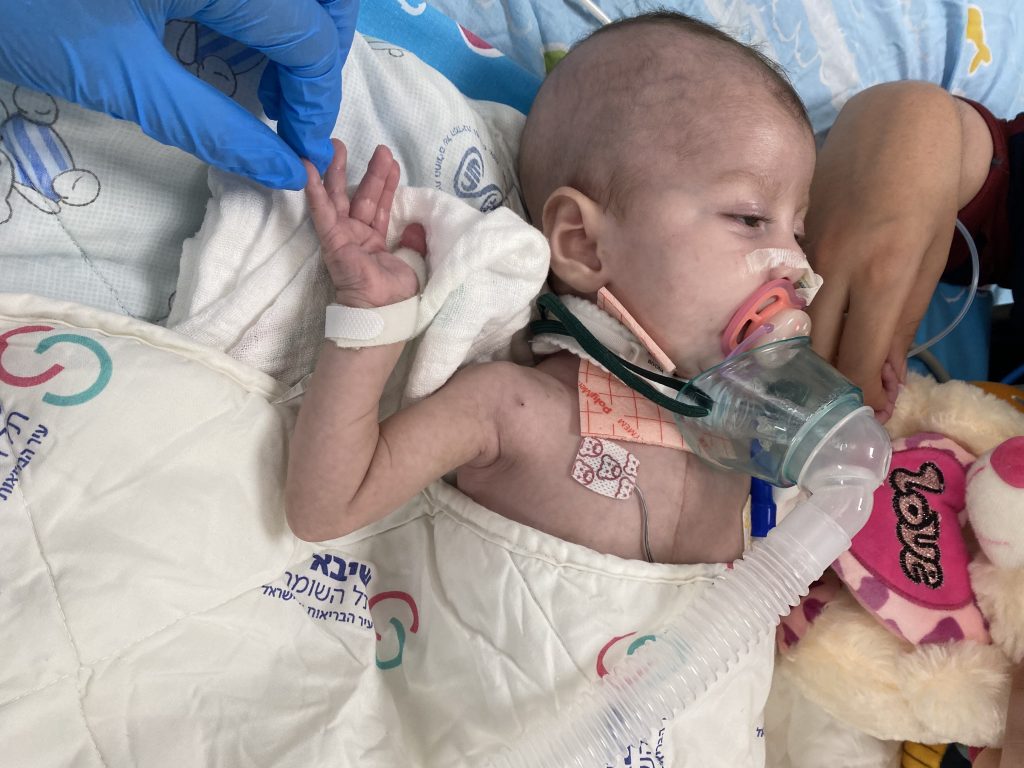 The physiotherapist recommended some bands be placed around Liya's hands to help her become accustomed to having her fingers opened more, which helps with mobilization.  Also Liya's doctors want to remove the feeding tube, and to try slowly starting Liya on drinking milk again.