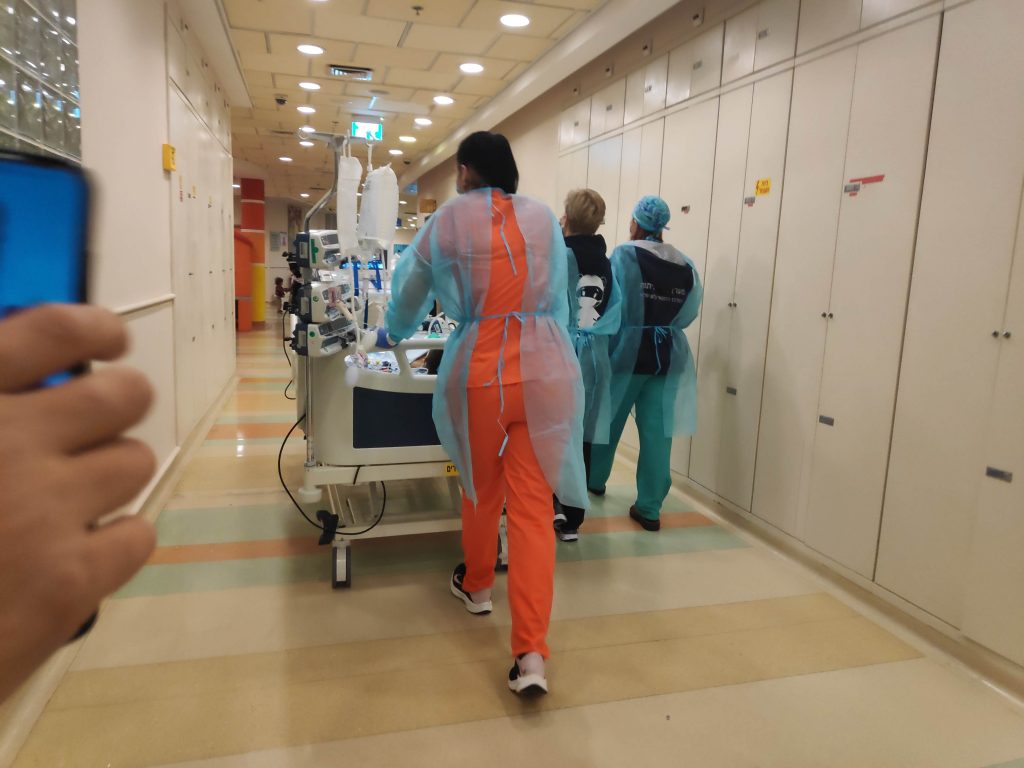 Ahmed was taken into the surgery room at Sheba Hospital early this morning at around 8. The doctors decided to place a permanent pacemaker, as his heart is not working on it's own.
The surgery in its entirety was around ten hours, which is quite a long time. Co-worker Tabea and I spent the waiting with Ahmed's mother. She was very worried, cried a lot, prayed and talked to us and to people on the phone. After around ten hours, the surgeon finally came out and told us how the surgery went.
He said it was a difficult surgery which is why it took so long, but they could place the permanent pacemaker successfully and they also did a repair of his marginal artery. Ahmed's mother was really happy to hear this news and cried tears of joy after hearing it.
Afterwards, Ahmed was taken into the Pediatric ICU and needed to be stabilized. During this time, his mother couldn't wait any longer to go into Ahmed's room, her beloved son.
She still had to wait half an hour before she could enter the room. But now Ahmed is stable and in the ICU.
Please pray for a good recovery for him now and for his mother to feel peace and calm in the midst of all this.