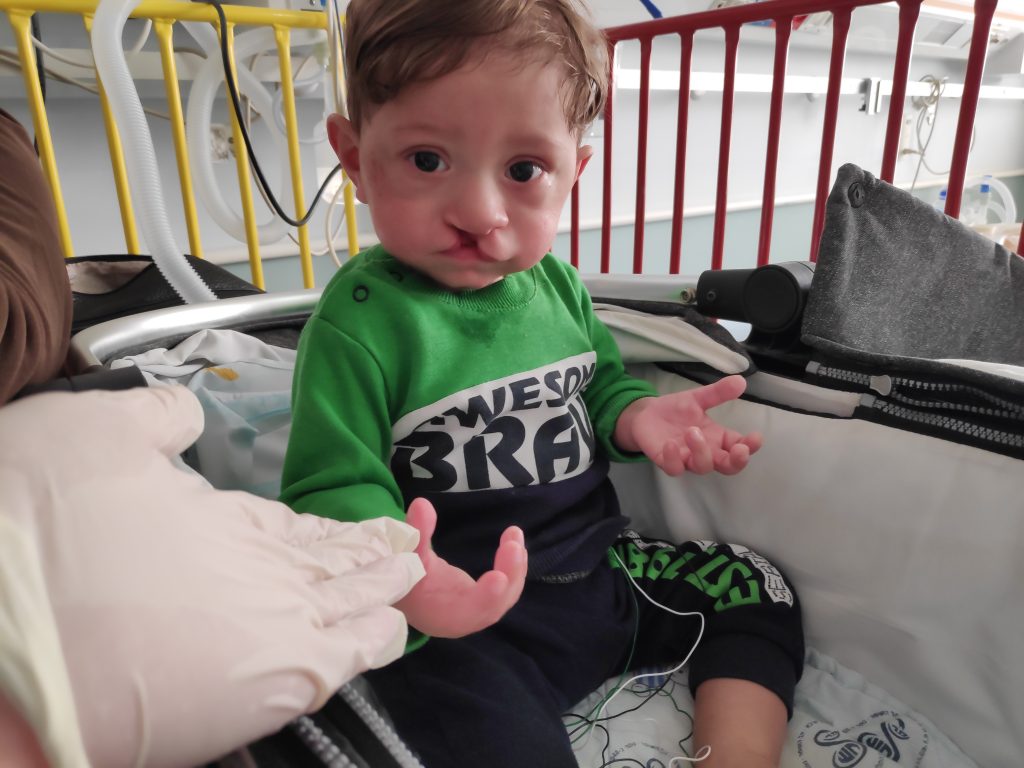 Today I found Kareem on the 4th floor at Sheba, together with his lovely mom. He was without any oxygen and sitting on his bed in a crib. He was greeting me with his cute smile as I went in.
During my visit, the doctors checked on him and he cried a little bit because he was afraid. But his mother took loving care of him and  managed to calm him down.  The doctors told me he is recovering well, but he has a fever and they want to find out why.
For now, there is no surgery scheduled yet for his cleft repair. They said maybe they will do this in a week, depending on his recovery. Praise the Lord that this cute gentleman is recovering so well thus far, and thank you all for your prayers.