Today, coworker Doro and I visited Ahmed in Sheba Medical Center. It was so nice to see how happy Ahmed and his mother were. Ahmed is doing much better. He will get intensive rehabilitation from Sheba to learn how to talk and walk again.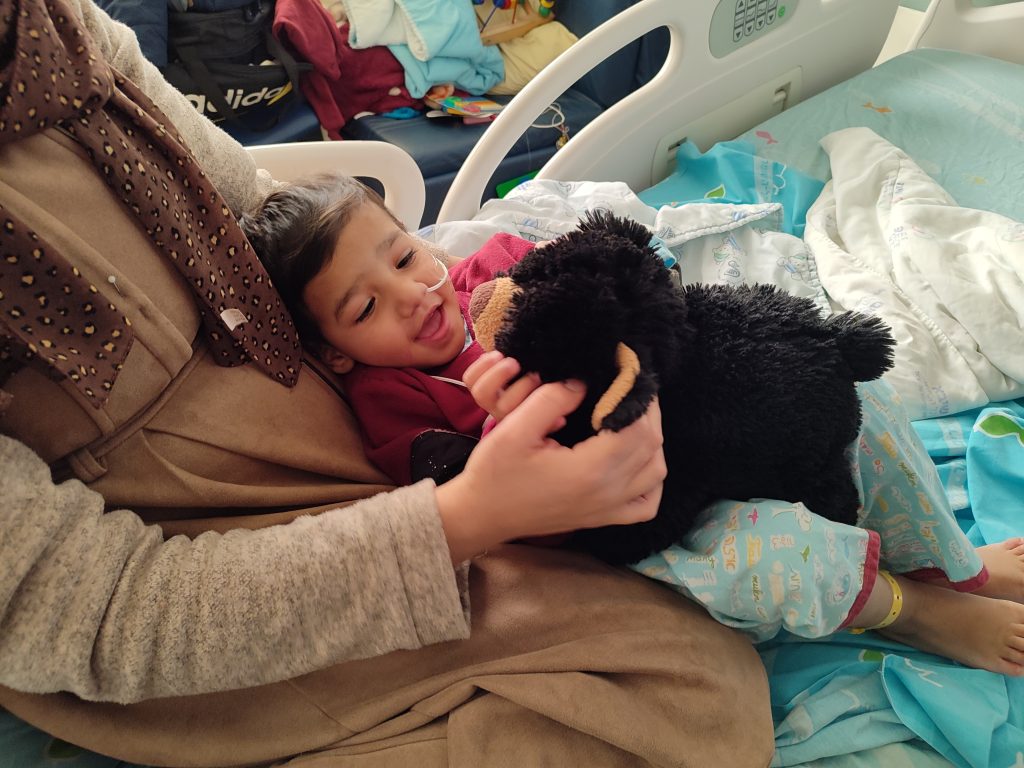 It was a little bit sad to see that Ahmed cannot really talk or walk due to damage sustained during or after surgery. Because of the neurological damage, he has to learn how to do everything again.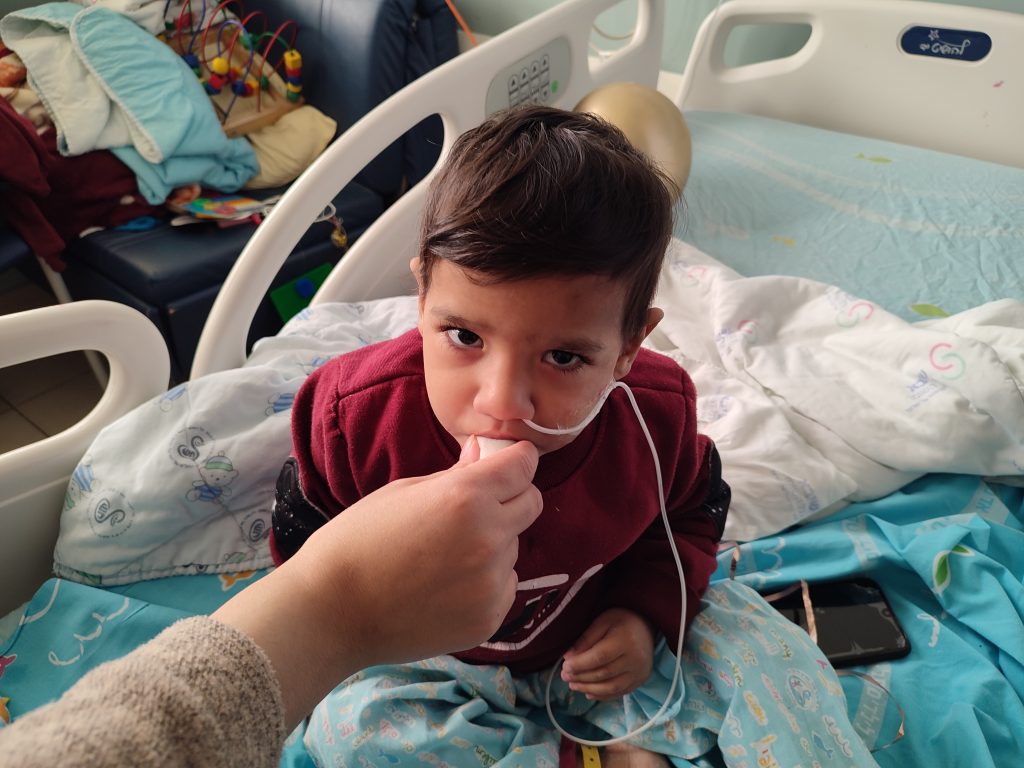 He also has to learn how to eat and drink. But it was so nice to see his improvement today. He was really reacting to us and also laughed.
Ahmed's mother is still patient and was really thankful that we care about the rehabilitation.
We can thank God for what he already did in Ahmed's life and we can ask him to help Ahmed in the process of learning to walk, speak, drink and eat again, also, we petition the Father for more patience for Ahmed's mother.