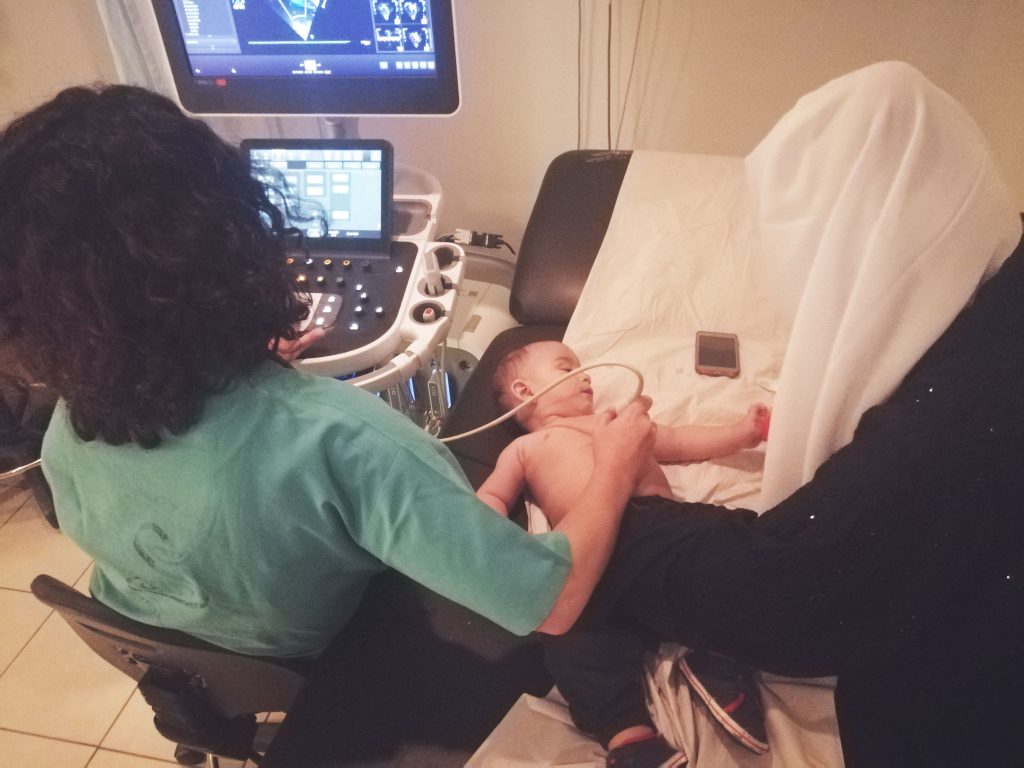 Mohammed and his mother have been in Gaza since his discharge following his surgery earlier in the year, and despite the hospital offering multiple appointments to check, the family have not been given permission to enter Israel to attend them.
Today was a surprise for coworker Alena and I collecting families from the Erez Border, as we were not expecting Mohammed today. Thankfully his cardiologist at Sheba kindly accepted him without an appointment today.
Mohammed has grown a lot; last time I saw him he was a newborn, and now he is a smiley, happy, alert, wriggly, chubby baby. The doctor was so happy to see immediately that he appears so well and healthy.
The echo today showed that he has some narrowing of the pulmonary arteries, and there is to be some discussion as to whether he could be helped by having a catheterisation. We will know more in the future. For now as his condition is good.
Mohammed has returned home to Gaza, to return after three months.