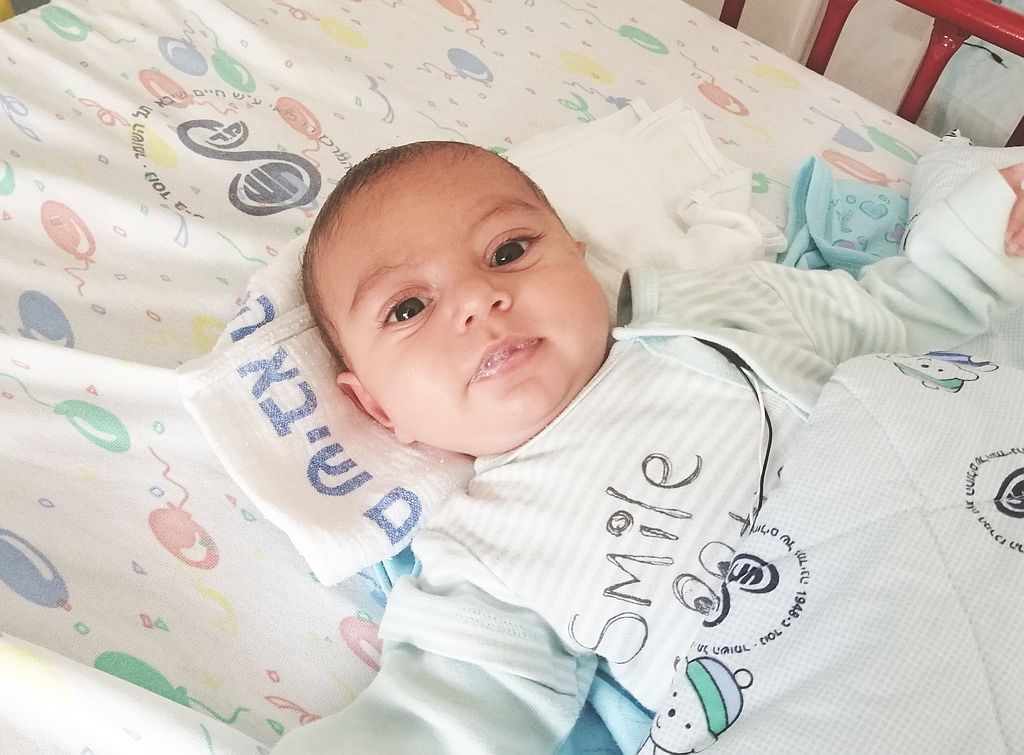 It was lovely to see Mohaned and his grandma in Sheba hospital today. These two are firmly a part of our  Shevet family now.
He seems to be feeling a lot better, and he slept very well. It seems like he is well-acquainted with the hospital almost like a second home as he has spent almost his entire life there. The beeping of the machines even seemed to settle him.
The doctor explained that they still need to find out the cause of his fever from yesterday. And on a good note, Mohaned had an echo today which showed that his heart was looking good without additional problems. Hopefully his time in the hospital won't be for much longer.
Thank God Mohaned is resting well there with his grandma; a real answer to prayer.