Today Ahmed had his small surgery to strengthen his diaphragm. It went well and he was out of surgery really fast.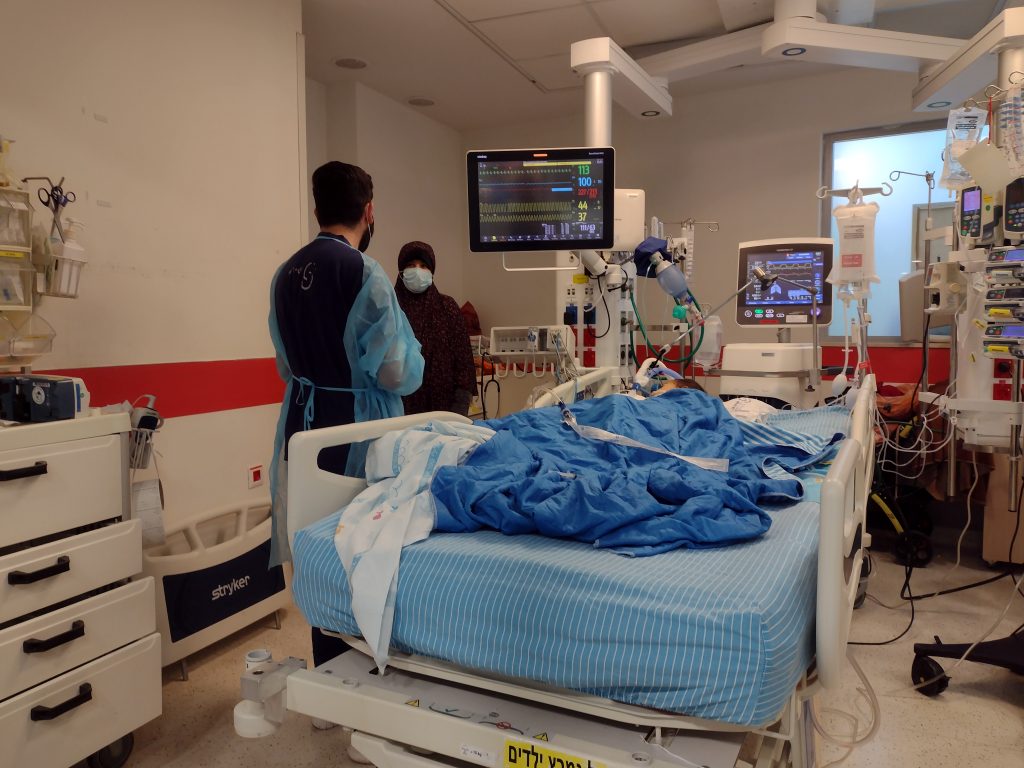 While I was waiting outside with Ahmed's mother, she was crying a little bit at first, and then an Arabic-speaking man came and she was talking with him and another woman.
Later, when she was with Ahmed in the room again, she was praying.
Let's also pray that Ahmed will breath on his own again soon,
and for strength for his mother.