Toleen had major surgery this afternoon to repair her Interrupted Aortic Arch.   The father, who accompanied his new daughter from Gaza to Sheba hospital just a few days ago,  was quiet and anxious as he waited for news.  He responded quietly and with reserve until we asked about his wife and two other children back in Gaza, then momentarily brightened as he spoke about them. This brief exchange was followed quickly by a timely phone call from  Toleen's mother.
Finally in the early evening, we heard the beeping of machines and a crib being moved down the hallway. Toleen's dad immediately jumped up and followed behind the team into the ICU.  The transporting OR staff graciously allowed this worried father to see his much-loved little girl, appearing tiny in the large crib and connected to many tubes, lines, and monitors.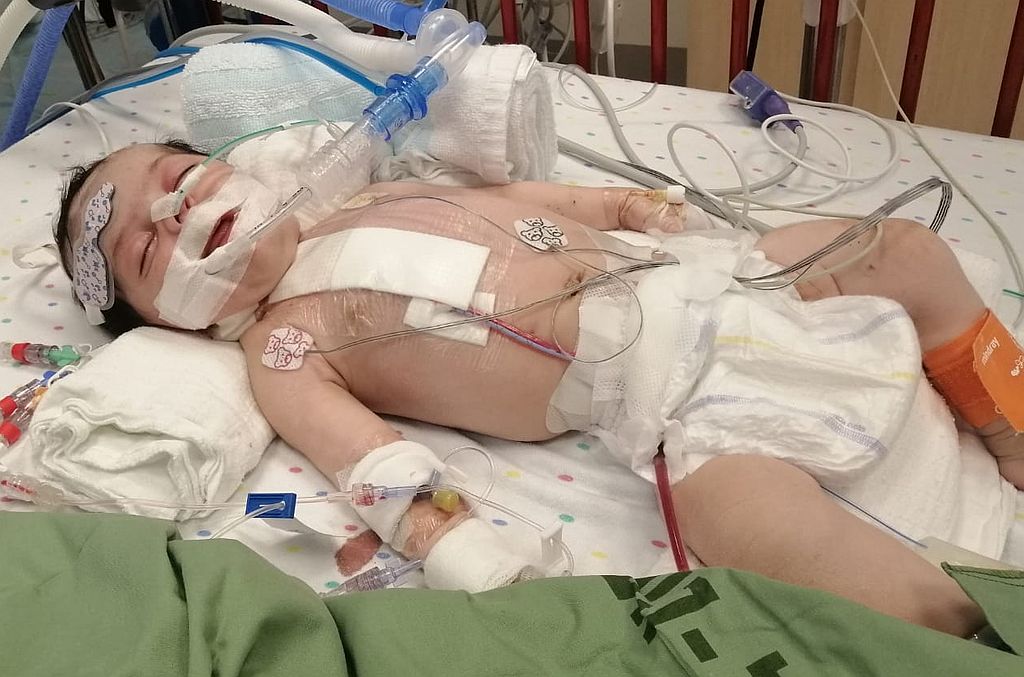 Ten minutes later, father emerged with tears in his eyes as he related the surgeons' words, "it was a successful surgery!" His emotion was visible as he expressed his thankfulness, saying "if she would not have come here (to Sheba hospital in Israel), she would have died in Gaza."
We agreed with him, and rejoiced in Toleen's life. We left him to call family members and tell them the joyful news.