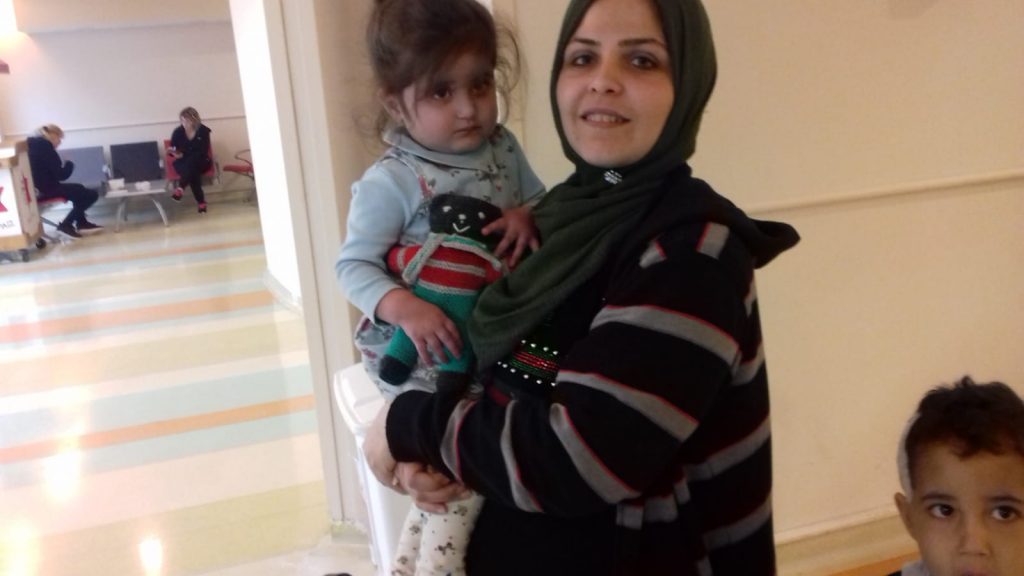 As it was the first time I met Neena who is discharged today, I gave her a knitted teddy and this dear one taught me a valuable lesson about giving. It is not always about the large actions in life
that can give joy to someone, but about the small actions one does in life for someone. The joy in Neena's eyes to have this teddy was truly beautiful to see. It may be a humble lesson for us all.
Neena will now be at the Jaffa home as she has been discharged after her surgery. She will be going back to the hospital for an echo next week. Please pray for continued healing in this little baby's body, thank you.