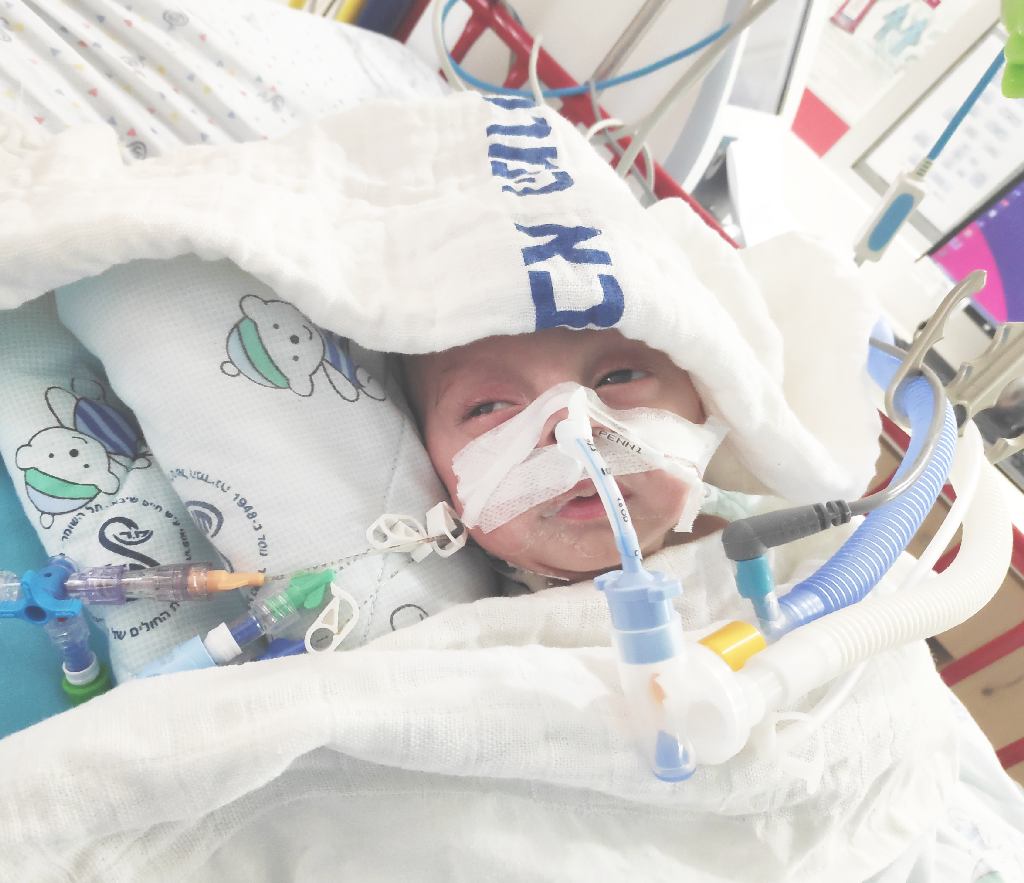 When co-worker Carina and I went to the Children's ICU of Sheba medical center to visit precious little Mohammed and his father today, he was already extubated.
One of the nurses told us more about his state and that cute Mohammed loves it when you talk to him and that it calms him down very easily and quickly when he's crying because he loves this attention.
She told us as well, that his oxygen saturation was not sufficient enough to allow him to breath on his own. Therefore, controlled oxygen was administered. This is a nasal tube in which he receives extra oxygen from a machine.
PTL he doesn't need medicine anymore during the day, but at night only and if it is necessary.  They ended the 'Total Parenteral Nutrition' (TPN). Hopefully our beloved Mohammed can be moved to another floor very soon and continues to recover well. Your prayers for him and his father are much appreciated.