When I found out that I was going to go to the hospital today, I was really looking forward to a visit with Israa. I was hoping her chest drain would finally be removed so I could hug her;  the last time I saw her she was constantly whining the Kurdish word for "arm." I couldn't believe it when her dad told me they were coming home. This unexpected news was too nice to be true.
After a nurse had confirmed that Israa could be discharged I quickly ran to her room and found her crying in her bed. The only thing she was wearing were these blue pants from the hospital. I was glad that she calmed a bit down when she saw me. Together her dad and I got her dressed which made her quite upset and she started crying again.
Her tangled hair reminded me of what she had actually been through, all of the pain and the fear and the loneliness; especially in these situations it's even more beautiful to know that Jesus has sustained all of this when he went to the cross so that one day we could be free from this suffering forever.
It was so lovely to see how Israa finally recognized what was actually happening. When we were standing in front of the elevator with all her bags she finally gave me this smile again that I hadn't seen since her surgery (the cutest smile in the world).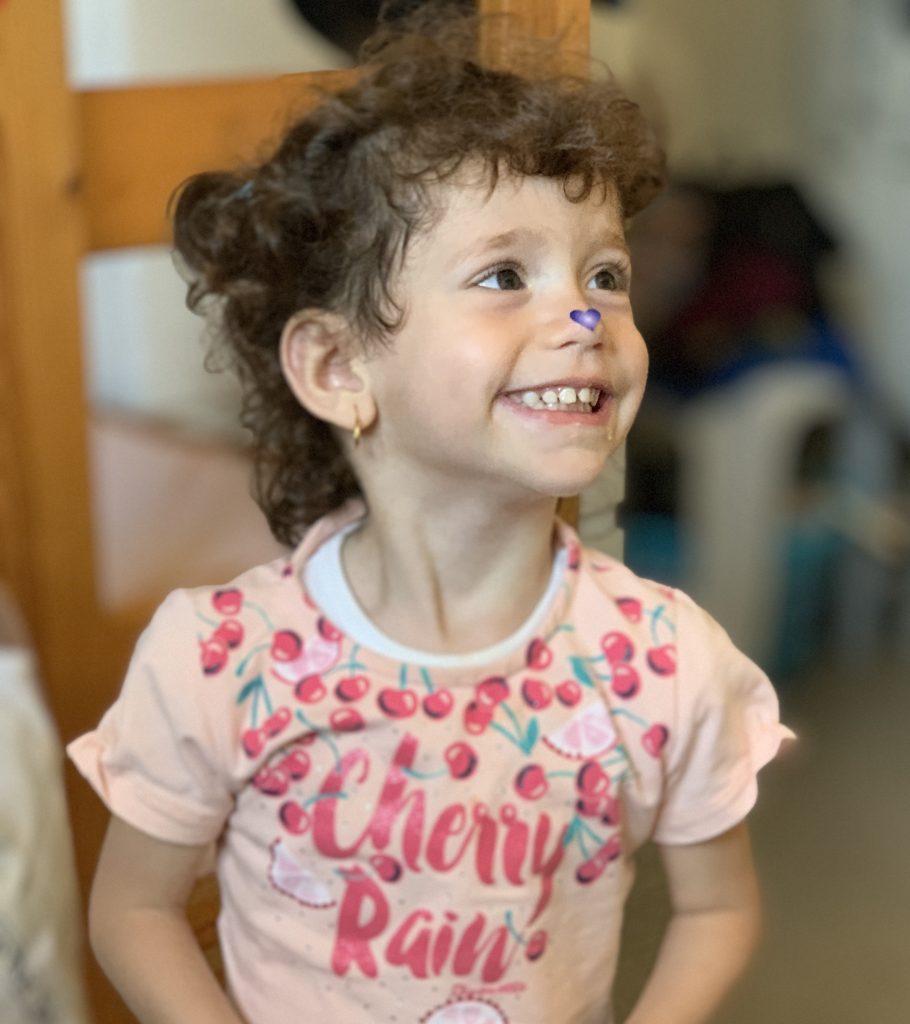 Israa will have her follow up appointment next week, but until then she will stay with us and get as many hugs as she wants. Thank you Jesus for this beautiful little girl.