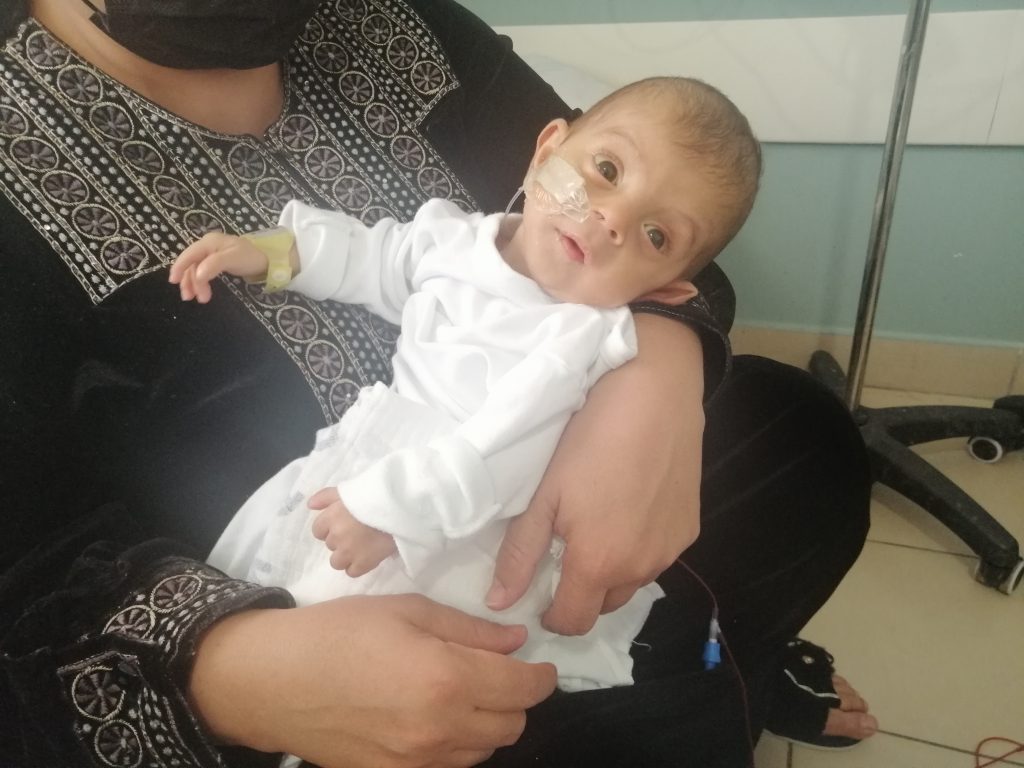 Mohammed and his great aunt are in a new room at Sheba hospital, with another lovely Arab family from Jaffa. The aunty explained to them our work as an organisation, and it was very nice to meet them. We ate baklava together, which sweetened the day even more so. Of course, the aunty is happy there. She is a very content lady,  patiently holding Mohammed day after day. She proudly told us that he has increased from 2kg to 3kg during the time in which she has been with him.
The father of Mohammed is due to return soon, after his few weeks back home in Gaza. The doctors are asking for him to bring a blood sample from his wife, and also to provide a blood sample for himself, both of which would be sent for genetic testing. This will hopefully inform them of how to develop a treatment plan for the baby, in terms of the jaundice.
So far, he does seem to have turned a bit of a corner with his weight gain and oral feeding, which means hopefully they would not need to start him with PEG feeding. We felt today that he does look fuller in the face, and his hair is finally growing a little. He looks more grown up, if that's possible to say of such a small boy, and he is almost smiling. He makes lovely eye contact, and I hope he enjoyed our time together as much as I did.
Thank God for the faithful and loving aunty and the doctors working hard to make sure Mohammed recovers.