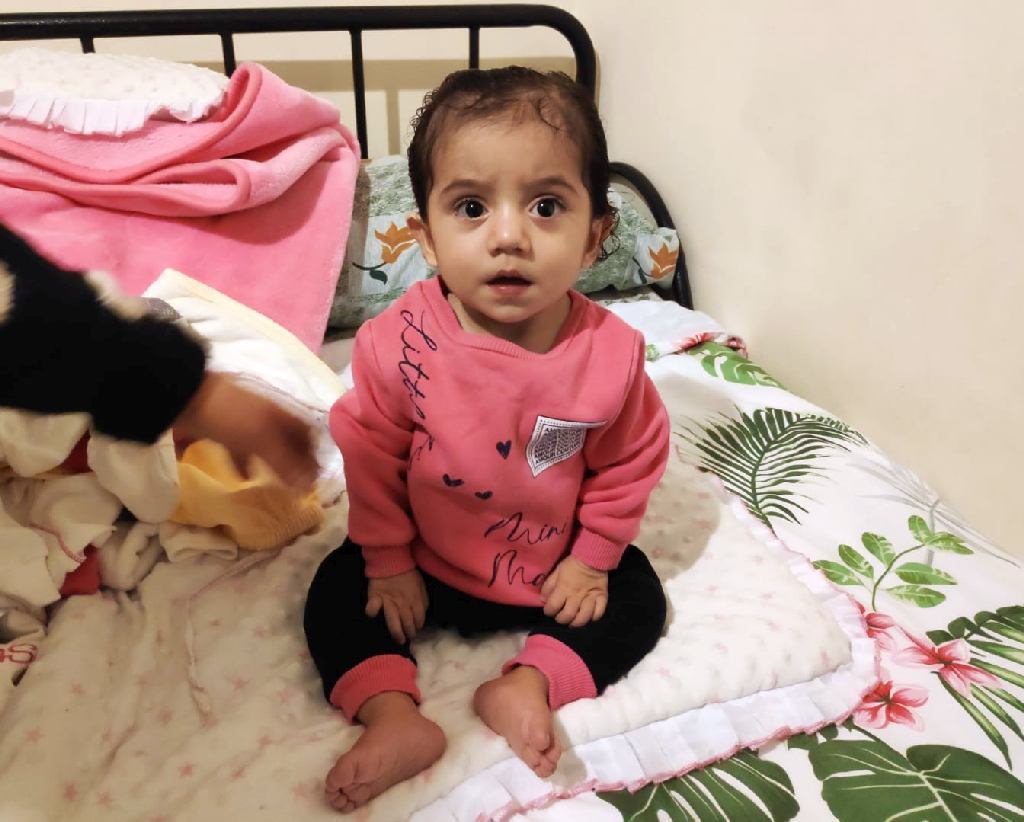 Dalal and her mother have traveled from Kurdistan, having stayed overnight in Jordan, and arrived at the Jordan River crossing today. It was a lot of traveling, but thankfully they have made it safely with the other new Kurdish families. We met them quite easily, with help from the very friendly staff at the crossing.
Dalal is almost one year old, with a diagnosis of Dextro-Transposition of the Great Arteries.
Please pray for her and her mum as they settle into their our community home in Jaffa. They must quarantine for two weeks, but they still can attend hospital appointments, which will begin next week.