Raied and his mother had to stay at our guest House in Jerusalem with the other Kurdish families for a little while and they enjoyed their time there. Today they had to come to the Sheba Medical Center to see how Raied is faring and if there is a possibility for him and his mother to go back to the rest of the family in Gaza.
For me it was lovely to see this precious little boy and his extremely friendly mother today, because the last time I'd seen them was after his surgery in the ICU and he was still on the breathing tube. It made me very happy that I could see them again today after a long while, and that Raied was doing so well.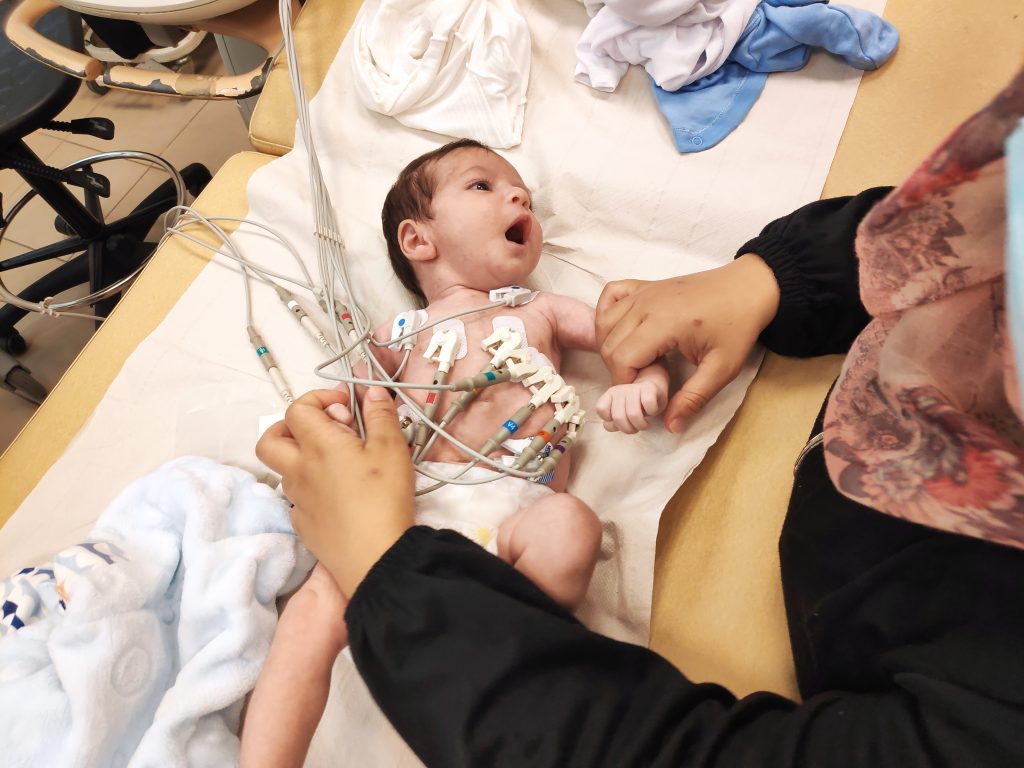 Raied had an Echo today, during which His lovely mother was holding his small hands to help calm him down. It worked out very well actually. After the Echo was done, we had to wait for the doctor quite a long time. This caused Raied to get a bit upset and hungry so he started to cry. I gave him a bottle. Thanks to the power of milk, after a short while he was falling asleep peacefully in my arms.
The waiting for the doctor was absolutely worth it. He told us that he and his mother can return back to their family in Gaza. When Raied's mom heard it, she was literally jumping because she was so happy. Co-worker Sebastian brought them to Gaza today. PTL.