This is the message we have heard from him and declare to you:
God is light, and there is absolutely no darkness in him.
1 John 1:5
Friends,
This week began with a quiet sunrise over Israel on Sunday morning, an echo and celebration of the morning two thousand years ago when Messiah's resurrection marked the end of death's long darkness. Truly there is no better way to start a week than gathering to sing songs of resurrection and hope for life everlasting.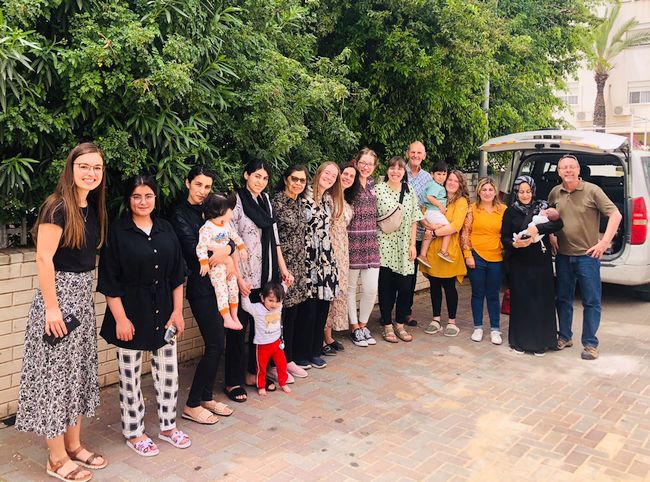 The rest of the week was equally full of joy, as we waved goodbye to
Samayan
 and 
Ayan
 who returned home to their eagerly-awaiting families in Kurdistan after nearly two months in Israel. It's truly a blessing to send these two little boys home healthy and strong, and while we will miss their presence here in our home, we are deeply grateful for the weeks we had with them: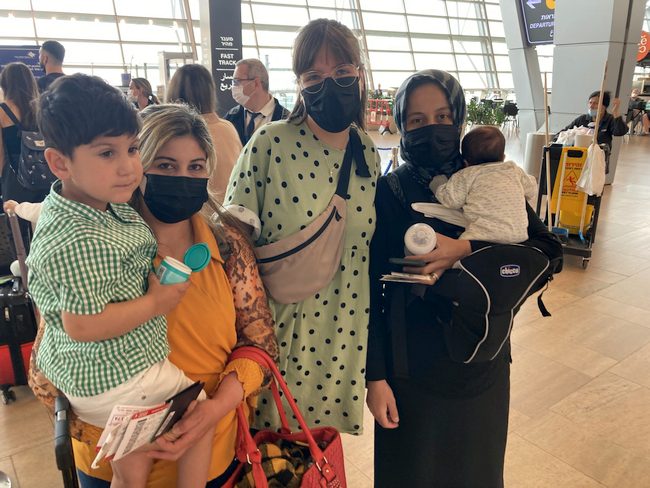 Ayan and Samayan's mothers flew back to Kurdistan carrying bags of medical equipment for one-month-old baby Racheal, who needed emergency transport to Israel. One of the valves in Racheal's heart did not form properly and does not allow blood to flow to the lungs. She has survived thus far with a continuous infusion of medication to keep a small hole in her heart open that allows for some blood flow: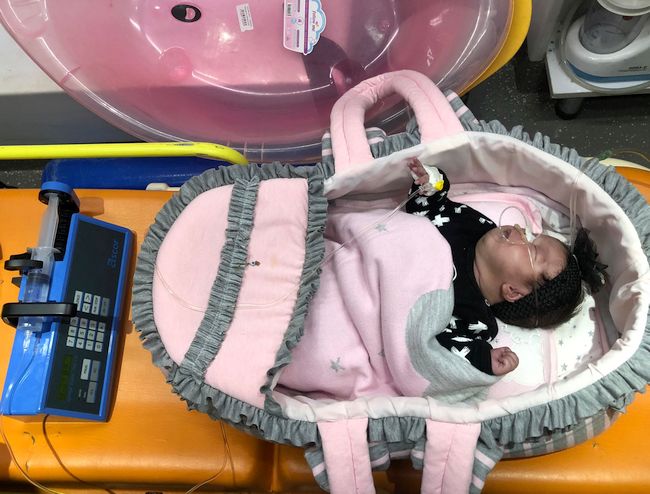 As soon as the necessary equipment arrived, two volunteer doctors prepared Racheal for the flight and escorted her and her mother all the way from Kurdistan to the airport in Tel Aviv, where an ambulance was waiting to bring them to the pediatric ICU at Sheba hospital: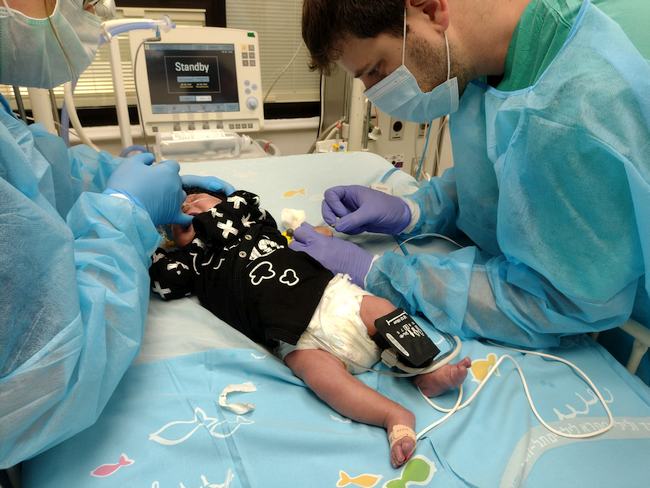 Racheal is now safe, stable, and intubated in the ICU at Sheba, and the doctors there are conducting a series of tests and exams to prepare for her surgery. It's been quite an exciting journey for her so far, and as the volunteer doctors were describing the trip, I was struck by the tireless effort it took to deliver this precious baby to safety, and how grateful we are to those who offer their time and skills to come alongside to get these children the care they need.
Just a couple of hours after Racheal's arrival, an Israeli volunteer doctor arrived escorting an emergency baby from Gaza. Newborn Adam's great arteries are switched and, like Racheal, he is surviving with the help of medication to keep a hole open in his heart: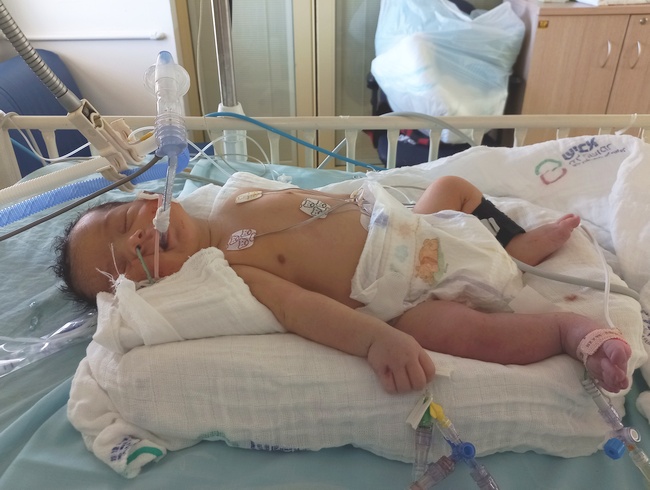 With surgery soon, his heart defect can be corrected and he can grow up relatively normally. The doctors are evaluating his condition now to consider the best options for surgery and will likely operate early next week.
A third arrival came just this morning: four-year-old Hussein and his mother, from a Syrian refugee family in Kurdistan, landed at the airport in Tel Aviv first thing this morning, where Doro and Amelie were waiting to meet them and escort them back to our house in Ashdod: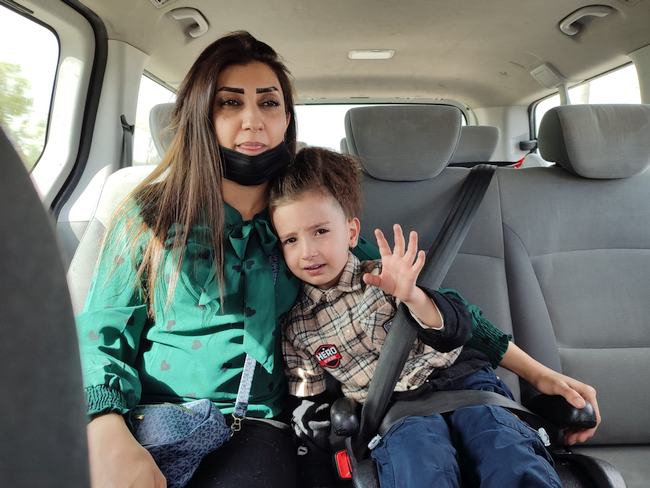 Hussein had the first surgery to treat his combination of heart defects in Syria three years ago and is now ready for the next stage of treatment. He's a cute little guy with a lot of personality—already this morning he was instructing me exactly how to take his temperature—and we're looking forward to getting to know him in the coming days. He will have his first evaluation at Sheba next week. Please pray for Racheal, Adam, and Hussein as they begin their treatment in Israel.
Beautiful Khonav had an appointment at Sheba on Sunday morning. After caths and surgery at Sheba a couple of years ago, her heart condition is not very strong now and her oxygen saturation is low. The doctors are considering her situation very carefully and they want to do a CT scan to better examine her pulmonary arteries before taking her into surgery: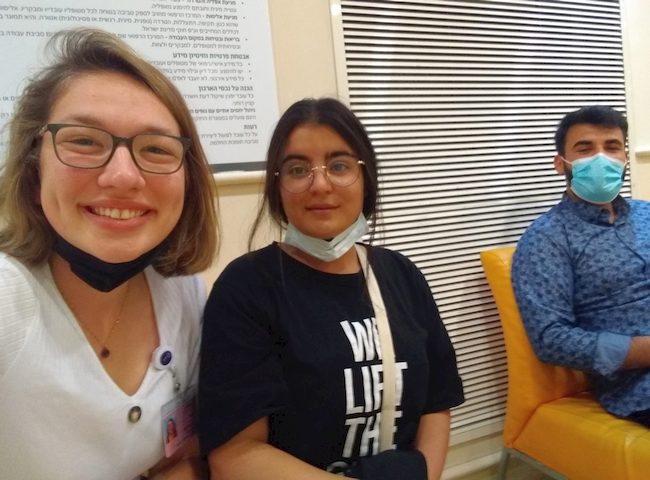 We are waiting for an appointment for the CT, which can take quite some time. Please pray an appointment will become available soon so Khonav can move forward with treatment.
Meanwhile, at Sheba, Gaza baby Somaia's chest was finally closed 15 days after her last surgery! The doctors were unsure of how the chest closure would go on Tuesday morning, given that she crashed during the last attempt, but the procedure was successful and Somaia is stable. She has a pacemaker to regulate arrhythmias in her heart and is doing much better with it. The doctors plan to lessen her sedation in the coming days; please pray with us for God's healing work to be completed: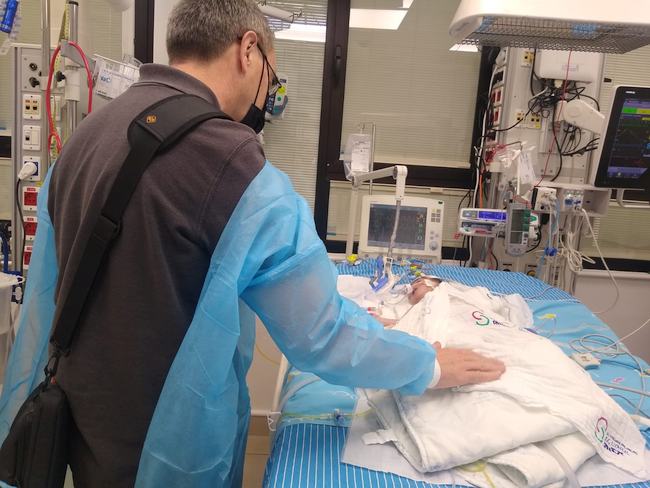 Liya from Gaza had surgery on Sunday morning to place a band on one of her arteries. In the days following her surgery, she had some episodes of oxygen desaturation, which the doctors believe were caused by a blood pressure problem, and she did not do well with the first attempt at extubation. With the help of some increased medication, she is stable now and the doctors may try again soon to remove the tube connecting her to the ventilator. Liya's situation is very serious, but the nurse in the ICU yesterday was confident that there is hope for her. Please continue to pray for healing for little Liya: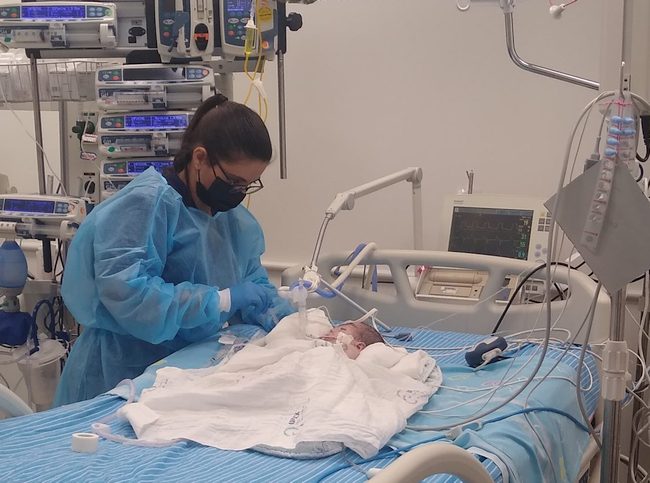 Just next door in the ICU is sweet little Balsam from Gaza, who was moved back into the primary ICU from the secondary after the doctors found quite a bit of fluid in her chest. They reinserted a chest drain and Balsam is doing better now, but still needs some time for this situation to be resolved. Her mother is very anxious about her, but the nurse in the ICU explained that this is normal after a surgery like Balsam's and it can be treated relatively easily: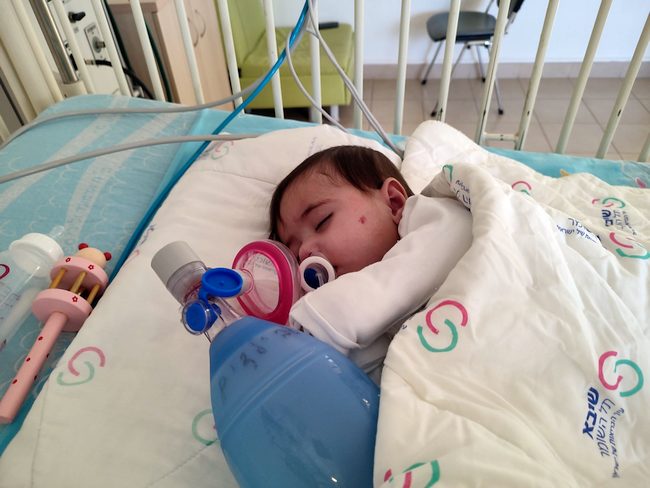 Three-month-old Ahmad from Gaza is stable and breathing on his own after two surgeries and a cath last week. He is recovering well, but has developed an infection which is being treated by antibiotics. Ahmad's progress is slow but sure. We ask for continued recovery for him: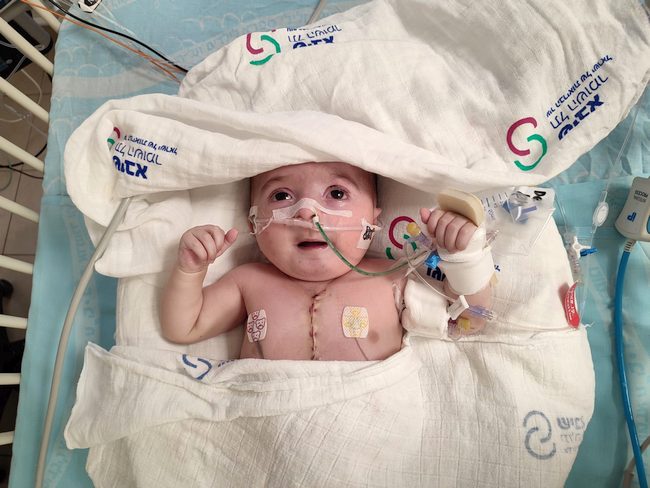 At Hadassah hospital in Jerusalem, two-year-old Wael from Gaza is receiving IV antibiotic treatment for ten days to resolve a long-term lung infection before his next heart surgery: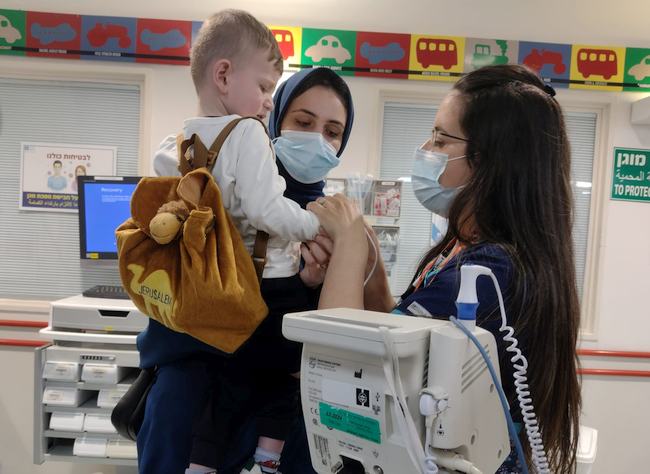 We enjoyed Wael and his mother's company in Ashdod over the weekend before his admission on Sunday morning. Wael has had problems with his lungs for some time now; please pray tha this antibiotic treatment will be sufficient to clear them up for good.
In the midst of the whirlwind of families arriving and departing, we also said goodbye to our beloved coworker Willem this week, as he traveled home to the Netherlands after three months with us here in Israel: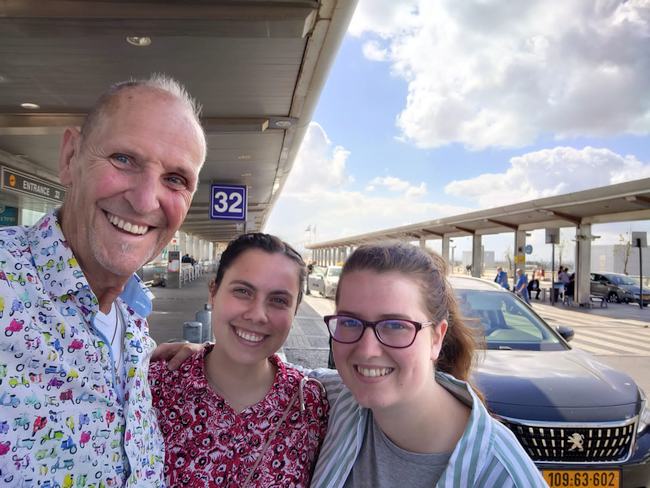 Willem has been nothing short of a blessing and a godsend for these last few months. "We wouldn't have survived the move without you," we told him during his farewell party on Tuesday evening, and indeed, Willem's handyman skills and astonishing work ethic were quite a gift to us. But what's more, Willem brought so much joy and life to our community during his stay here. It wasn't just his infectious grin or his jokes or his seemingly endless energy; as Joanne put it at his farewell dinner, all a person has to do is look at Willem and they can see the light of Jesus in his eyes.
During Willem's last morning meeting with us, we read these words from the apostle John:
Yet I am writing you a new command, which is true in him and in you, because the darkness is passing away and the true light is already shining. The one who says he is in the light but hates his brother or sister is in the darkness until now. But the one who loves his brother or sister remains in the light, and there is no cause for stumbling in him.
From the moment he arrived, Willem's time here has been thoroughly characterized by love for his brothers and sisters. Whether cheering up crying toddlers with cute videos of his grandson, sharing words of love and encouragement with us here at home, or offering up heartfelt prayers from ICU rooms, Willem has walked in the love and light of the Messiah. We've been greatly blessed by his presence and example in the last three months and we'll miss him greatly.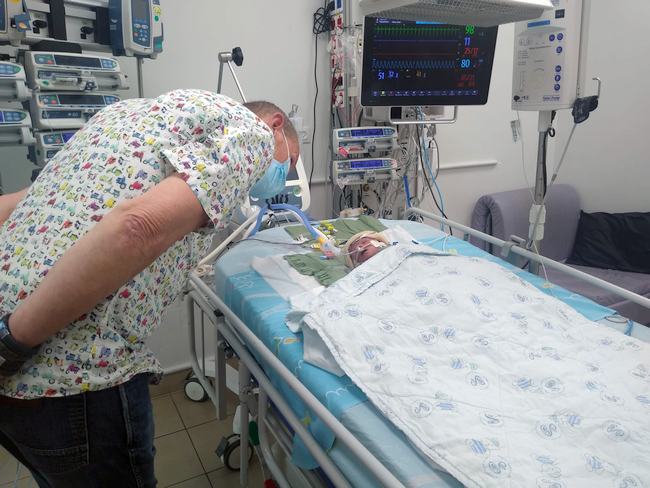 God is light, John writes, and "if we walk in the light as he himself is in the light, we have fellowship with one another, and the blood of Jesus his Son cleanses us from all sin." What better fellowship than that which comes from walking in the light of God? This is our prayer for our community, including those around the world joining us in prayer.
The Lord bless and keep you,
Bria for Shevet Achim