Friends,
The doctors in the pediatric ICU at Sheba hospital fought all weekend for baby Adam from Gaza, whose chest closure surgery was canceled after his condition deteriorated further. He developed an infection and his kidneys began to fail. On Monday morning, our coworker Frank found Adam in fragile condition, unable to breathe on his own and with his situation growing worse by the hour. "Please pray for a miracle," he wrote in our staff thread.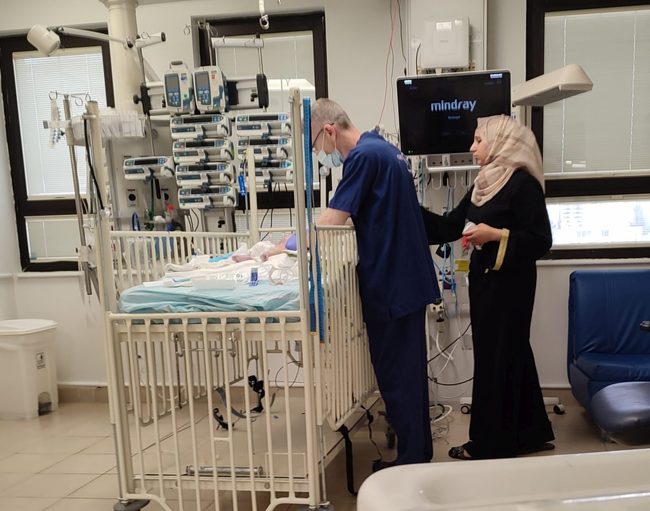 By Wednesday morning, Adam's condition had worsened beyond the doctors' ability to help. Despite their best efforts, his organs were failing and his little body didn't have the strength to recover. Adam's aunt, who has stayed with him these last weeks in the hospital, was faithfully by his side as she waited for his battle to end. A few hours later, Adam was safe in the arms of the Father.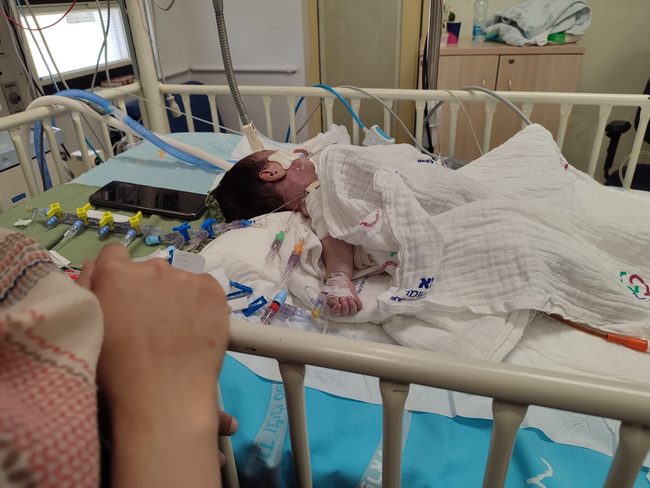 In her beautiful final update for Adam, Amelie shared a reflection on David's words in Psalm 23:
"Even though I walk through the darkest valley, I will fear no evil, for you are with me; your rod and your staff, they comfort me." I wish and pray so much for Adam's aunt and especially also for his parents, that this death and valley will reveal to them God's love and that he will ever be with them in every dark time. He holds Adam and the family in his loving arms. In all this, he doesn't let us go…this is the only hope we have in this world and even for eternity.
Please pray for Adam's family as they grieve the loss of their precious baby boy.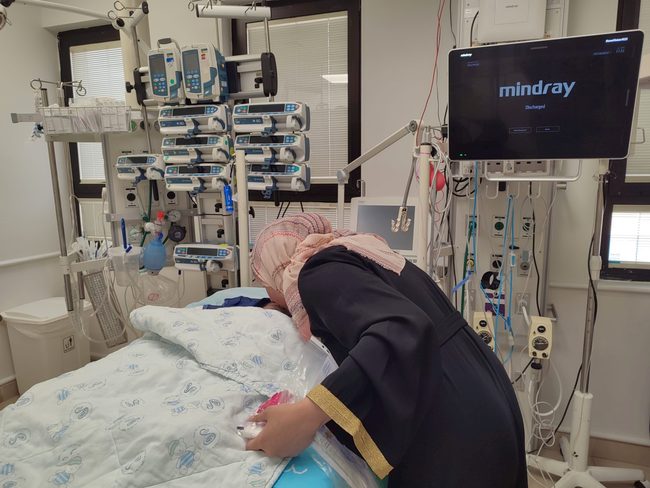 Pray also for tiny Somaia from Gaza, whose doctors have now done everything they can for her and are waiting and hoping to see her improve. She has developed a buildup of fluid around her lungs and cannot be removed from the ventilator. On Wednesday, she had a balloon catheterization to open up a blocked artery, which the doctors hoped would help her breathe better. However, when Amelie and Tatiana visited Somaia Thursday morning, her condition had not improved at all after the cath. Her doctor explained that the cath was the last thing they could do for her. For now, we wait and pray for God's healing for her: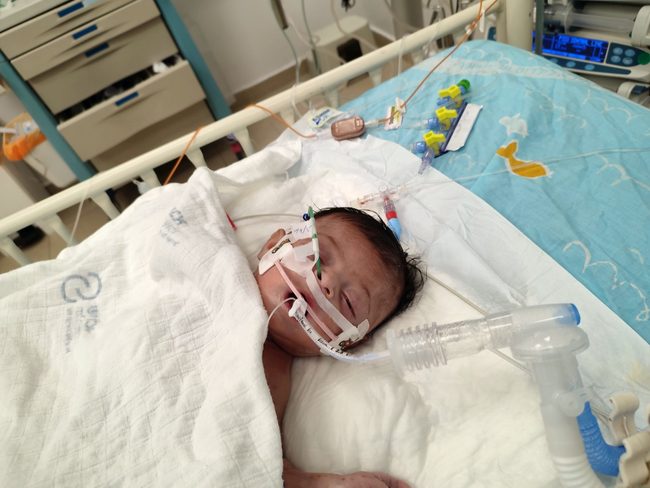 In the next room in the ICU is two-month-old Racheal from Kurdistan, who, like Somaia, is unstable and dependent on the ventilator. The doctors planned to take her into a high-risk catheterization on Thursday to investigate the cause of her breathing troubles, but the procedure was postponed after they discovered a bacterial infection in her blood. Just a couple of hours later, Racheal's condition collapsed. Her heart rate and oxygen saturation dropped extremely low and the doctors had to perform CPR to stabilize her.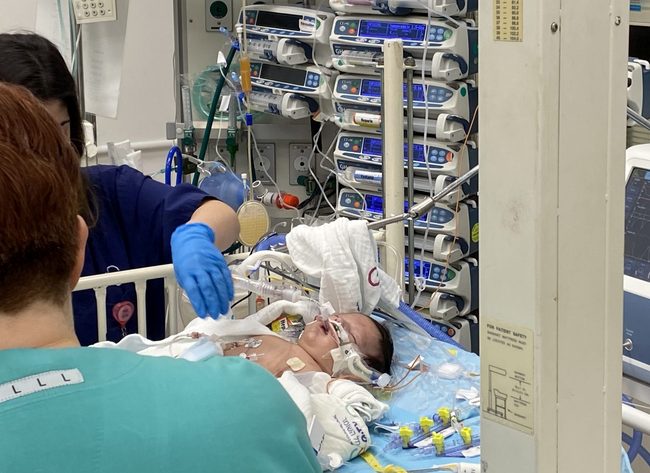 Racheal is now being treated with extra medication, including antibiotics for her infection, and the doctors will wait to see how she responds to the treatment before they consider further procedures. The mothers from Gaza staying in the ICU have come around Racheal's mother to support and encourage her and we're grateful for their love and care for her throughout each day. Once Racheal's situation resolves, her mother is preparing to travel to Canada with her son, who also needs heart surgery.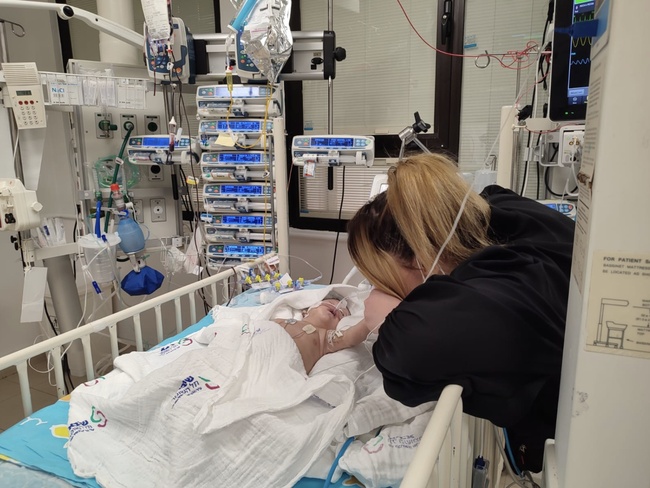 While Somaia and Racheal are both in very serious condition, we have seen time and time again God's power to overcome even the most challenging medical situations. Just this week, we celebrated baby Liya's discharge to Gaza after a difficult few weeks in the ICU. After her pulmonary band surgery last month, her doctor told us quite honestly that her situation was serious and she may not survive. Praise be to God, on Sunday morning we got the news that Liya was ready to go home to Gaza! We brought Liya and her grandmother to the border crossing that afternoon and they are now safely at home with their family: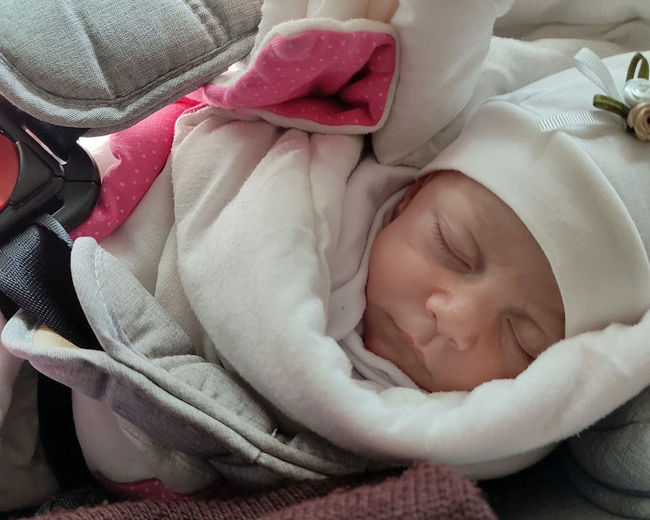 Just a couple of days later, seven-month-old Kenan went home to Gaza with a smile on his chubby face: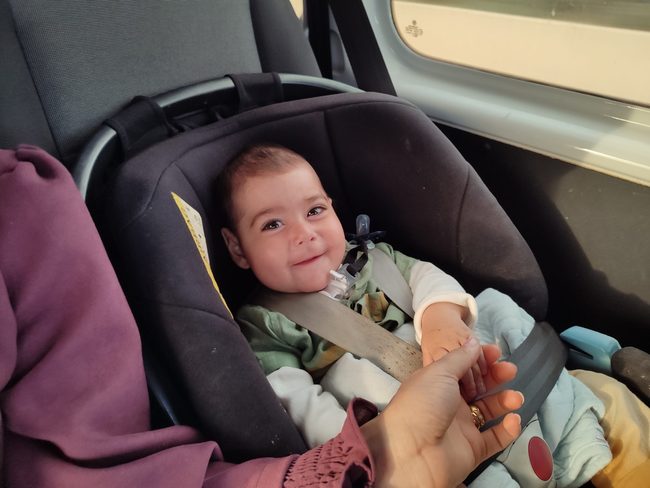 After a two-month stay at Sheba hospital, Kenan's heart has significantly improved. The doctors are not completely satisfied with his ability to eat, as he is not gaining weight as steadily as they would like, but after such a long hospital stay they thought it best to let him rest for a couple of weeks at home. Kenan will come back in two weeks and if he has gained enough weight, he will have his next heart surgery. If he still is not gaining weight, he will likely need a PEG tube placed in his stomach. His mother is determined to help him eat and gain weight on his own so he won't need the feeding tube. Please pray for a good two weeks of rest and recovery for Kenan and his mum.
Four-month-old Ahmad from Gaza is also learning to eat again after his heart surgery. At the beginning of the week, an Israeli organization that provides bottles for children with cleft palates delivered a special bottle to Ahmad at Sheba that allows him to feed by mouth. Ahmad spent the rest of the week learning to drink from his new bottle. Pray that he will continue to eat well and gain weight so he can go home to his family: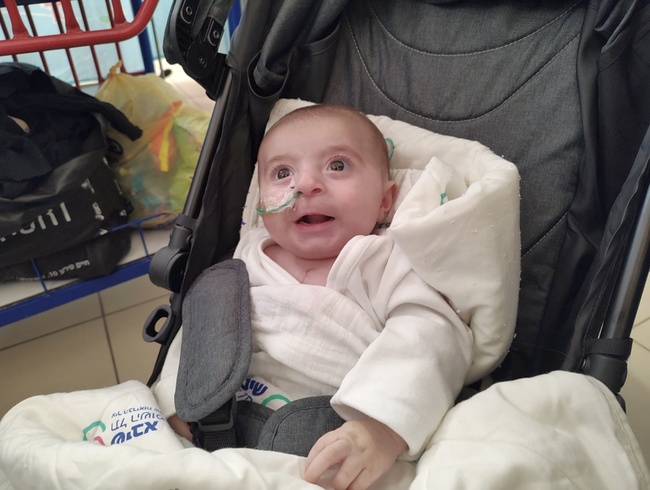 We welcomed a new arrival in the ICU at Sheba this week. Seven-year-old Yassin is a friendly little boy from Gaza who loves swimming, soccer, and cartoons, and we're enjoying getting to know him and his grandmother. Yassin's heart is enlarged and out of rhythm, and depending on the cause of his problems, the doctors may not be able to treat his condition. For now they are conducting a number of tests to fully understand his heart before they consider possible treatments. Please pray for this sweet boy and his doctors: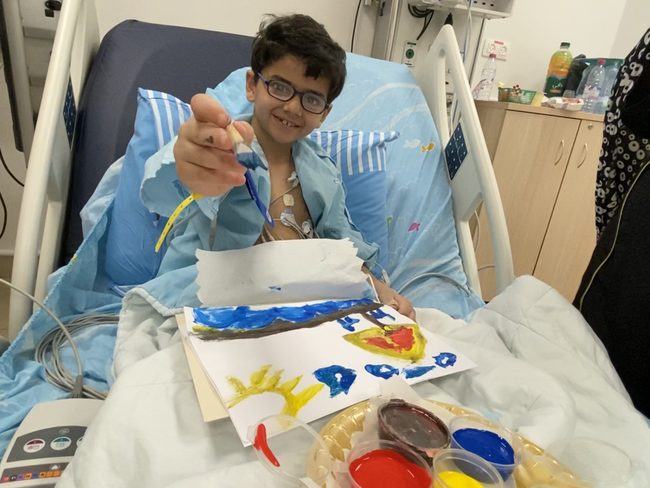 Our beautiful Balsam from Gaza is still struggling with fluid around her lungs. On Tuesday the fluid seemed to be gone so the doctors removed her chest drain. However as of Thursday morning Balsam once again has fluid in her chest and is now running a fever. Her mother is staying optimistic though, and we'll continue to pray that the doctors will find a good solution for Balsam: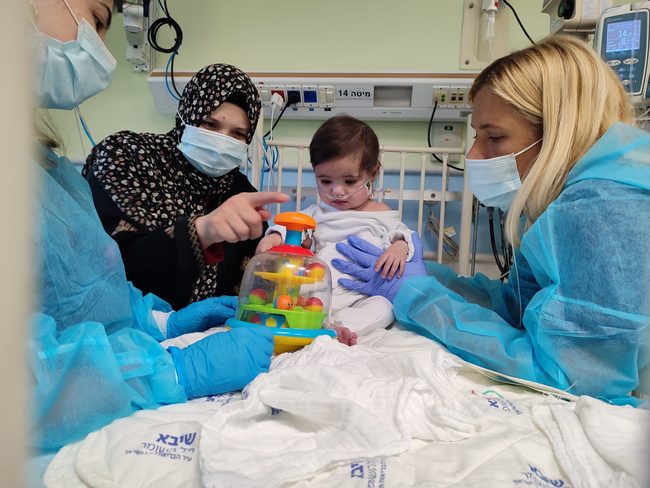 Meanwhile, two-year-old 
Wael
 from Gaza and his mother made the trip up to Jerusalem for a bronchoscopy on Sunday morning. The result will be ready next Sunday, so we brought Wael and his mum to our house in Ashdod to spend the week with us. Just a few hours after they arrived, Wael began running a fever so Amelie and Hanna brought him and his mother back to the emergency room at Hadassah, where the four of them spent a mostly sleepless night before Wael was prescribed antibiotics and sent back to Ashdod for the rest of the week. He is feeling much better now and making friends with the other kids in the house: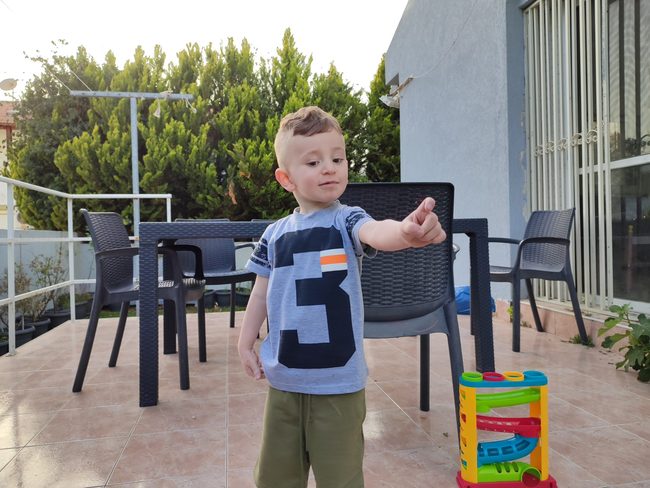 Our good Syrian refugee friend Hussein had his CT scan this week, as well as an appointment with the dentist. He needs much dental work done before his heart surgery to reduce the risk of infection: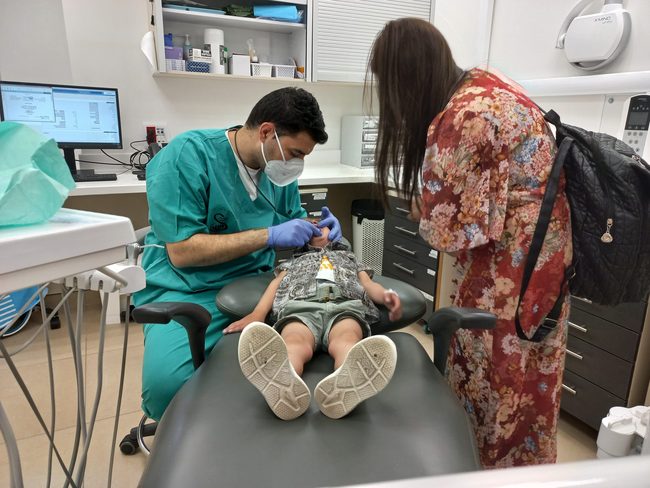 Hussein is making the most of his waiting time; when he's not in the staff house visiting our dog, Shevie, he can often be found sitting in his bedroom window singing his heart out for the whole neighborhood.
Handsome little Kurdish Yad's mum was excited to hear this week that the doctors think a catheterization will be enough to dilate his narrow pulmonary arteries. His cath is scheduled for next week, and for now he's busy practicing his brand new skill—finally walking!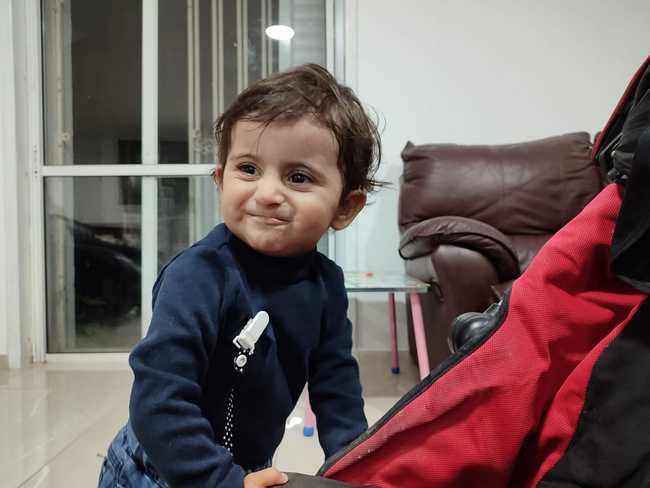 Seventeen-year-old Khonav from Kurdistan also needs a catheterization to widen her pulmonary arteries, though the doctors are not so confident that a cath will be enough on its own. Her cath is scheduled for two weeks from now, and after that, her doctors will decide whether she needs surgery as well: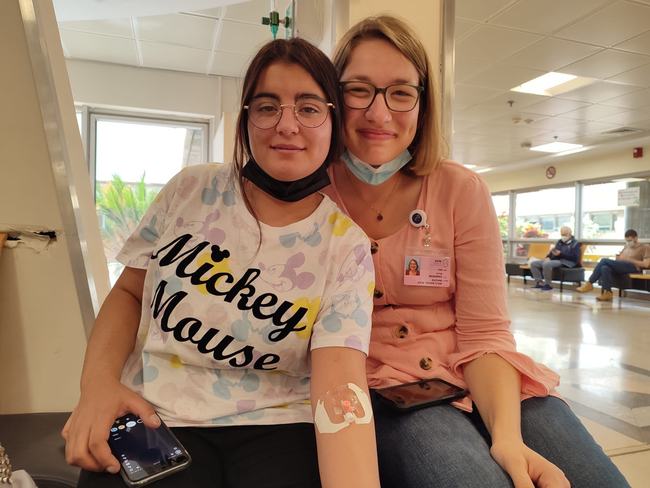 Beautiful Assyrian Christian Eliana will have her next trip to Sheba in a week and a half for a follow-up echo after an interventional cath just over a week ago. She has taken her time to warm up to the volunteers and other kids, but now greets us with a grin and a wave: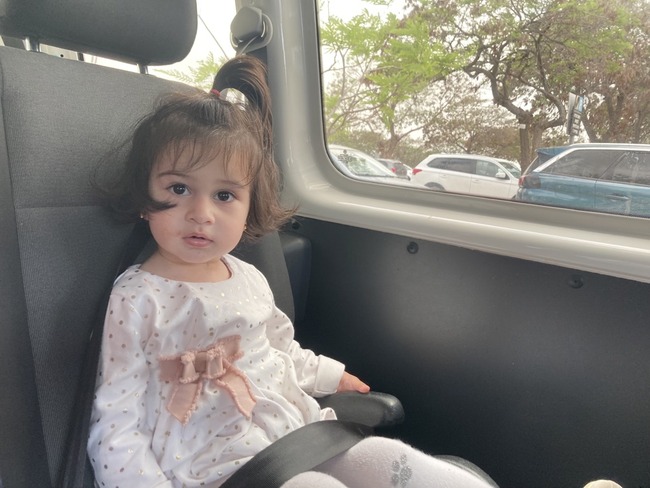 We have a quiet house in Ashdod at the end of this week, as all five families are taking a trip to Jerusalem for the weekend. They've been looking forward to this trip for some time now and were eager to go all together. "It's no problem!" they kept telling me in Kurdish when I explained that the guesthouse in Jerusalem is small. "We'll all share rooms, we'll even sleep on the couch! We all want to see Jerusalem together."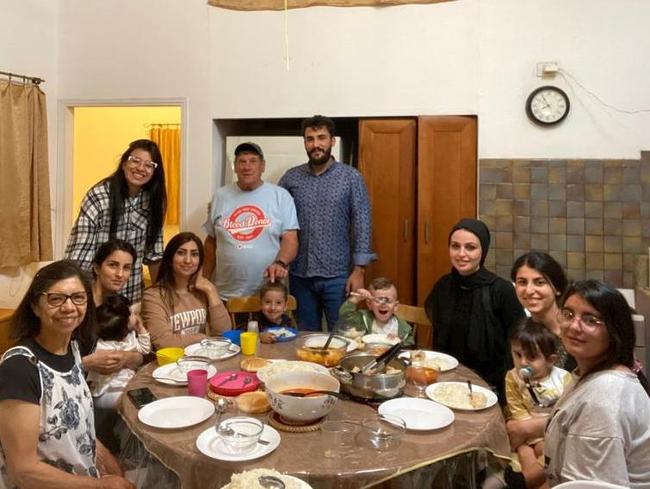 This weekend is a rare opportunity between hospital stays and appointments, so all five families, along with Frank and Tatiana, made the trip up to Jerusalem Thursday afternoon for a weekend of sightseeing and prayer at the Temple Mount.
Meanwhile please pray for health for our community, as Joanne and Lilly have tested positive for coronavirus this week and are recovering in isolation. Thank God, everyone else—staff and families—has tested negative.
Thank you for joining us in prayer,
Bria for Shevet Achim