Dear friends,
Today was finally surgery day for newborn Racheal from Kurdistan, northern Iraq. You may remember how she escaped a prenatal recommendation for abortion, after we told her family that almost all heart defects are treatable and promised to help her get to Israel no matter what.
Miraculously Racheal made it to Israel alive 25 days ago, but doctors have struggled to stabilize her ever since. Here's tonight's blog from our young German coworker Doro:
This morning the hospital called us and told that Racheal is now going into surgery, so I drove to Sheba to be with her mother. When I finally found her she was sitting on the floor, crying and very worried about her beloved daughter behind the OR doors.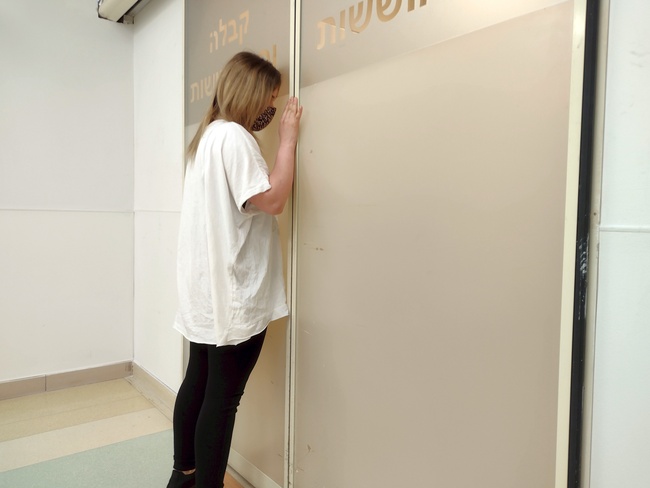 After three hours the doctor came out of the OR and told us that the surgery went well…The doctor said that now they only have to close her chest, so we waited again. First Racheal's mom was very relieved from the good news but as it took longer and longer she was getting very worried again.
Again three hours later the doctor came and told us that when they tried to close the chest, Racheal's blood pressure always was getting very low and so after three attempts to close the chest, they decided to leave it open for now. They hope that after the surgery she will improve and recover from the infections and so they can close the chest soon, maybe even tomorrow. But the doctor was also very honest to her mother and told that this was a big surgery, that Racheal will need time to recover and that she is still not doing well…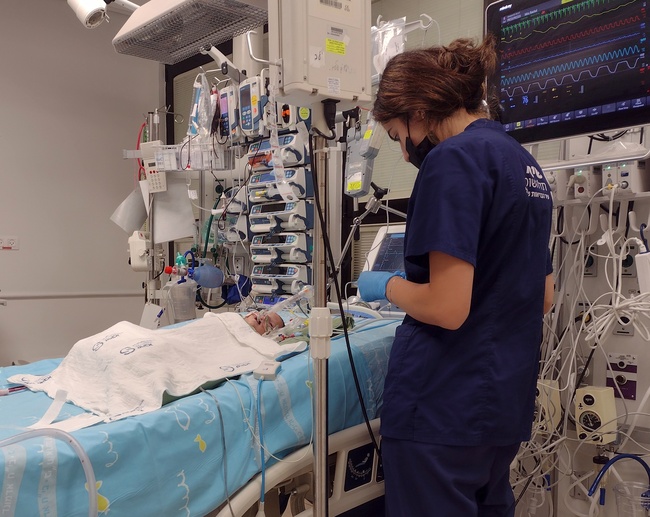 In the evening Rachel's mother told me after these long intense hours together: "My mom, my sister and my husband couldn't be here today with me, but you have been here for me – you're my sister!"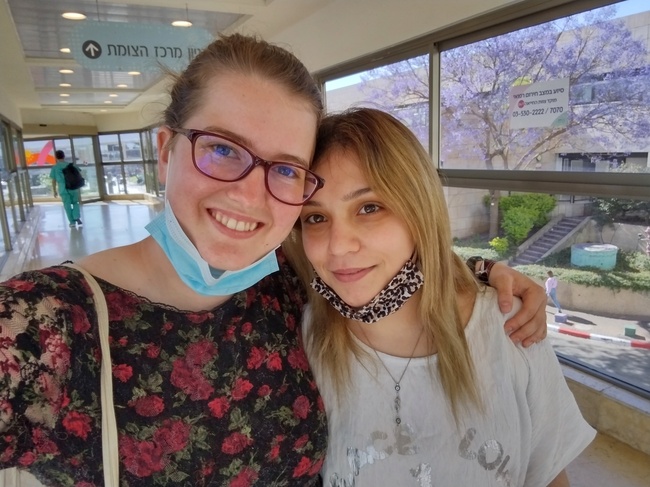 Before I entered the hospital I was a little bit afraid if I would be a good comfort to the mom because I don't speak a lot of Kurdish and so I prayed that God would work in me and through me – and he did. Love doesn't need many words and God can use everyone!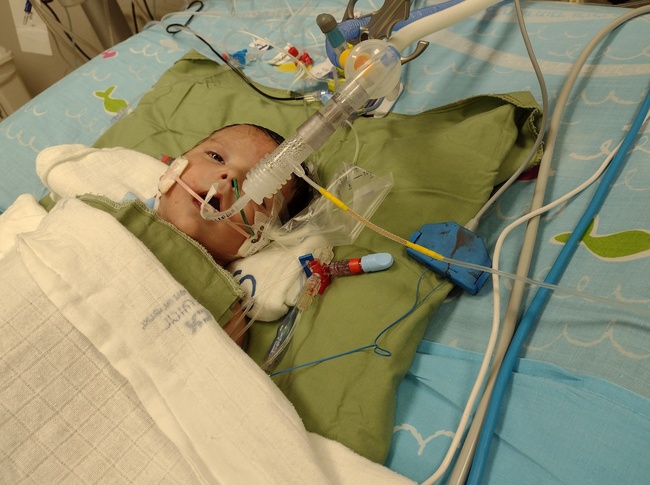 Our little Racheal still needs a lot of prayer and so I want to thank you if you are joining me in prayer for this little girl and her mother.
Friends, this is the very heart of the "Shevet Achim" described in Psalm 133. When we love people who are very different from us and accept them as our sisters and brothers, it is so good and so pleasant. Everyone who sees it–Muslim, Christian or Jew–is struck by the beauty of it. It is other-worldly. It is here the LORD commands the blessing, even life forevermore.
And let's take note that this is something any one of us can do. No special qualifications are needed. Just to pray like Doro that God would work in us and through us.
So of course there will opposition. This week a bill "Banning Normalization and Establishment of Relations with the Zionist Entity" was introduced in the Iraqi parliament. It would appear to make our work there a crime. Which would give us the joy of choosing to obey God rather than man.
And just hours before the bill was discussed, the Middle East was shaken by the death of Shireen Abu Akleh, an iconic television reporter for the Al Jazeera network, who was caught in crossfire between the Israeli army and Palestinian gunmen in Jenin.
The Al Jazeera network sympathizes with the idealogy of the Muslim Brotherhood, and routinely hurls blood libels against Israel, but Abu Akleh was from a traditional Catholic family from Jerusalem. There was an enormous effort in her death and burial to portray Muslims and Christians as united against the Jewish people.
The funeral took place just a few minutes from our Jerusalem base, and I watched some of the live coverage on Al Jazeera's English channel. The commentator said something about Israelis not having the right to exist (echoing the supersessionist Christian theology which arguably prepared the soil for the holocaust), and then declared that all the church bells in Jerusalem were tolling in sympathy. I opened the window but could hear nothing.
A large crowd attempted against the family's intention to turn the funeral procession into a protest march with Islamic-inspired chants, which drew a harsh response from Israeli police, which in turn brought down condemnation on Israel from around the world. The poor family was then left trying to deny the obvious rather than appear to justify the actions of the Israeli authorities.
I mention all this as it illustrates the dilemma that I believe every self-identified Christian will face in coming days: to join with those raging against the Jewish people, or to become an hunted outcast themselves. We could well be the generation that sees the persecution of Jews and Christians envisioned in Revelation 12.
Religious traditions could unite Muslims and Christians to hate Jews. But the word of God would unite Jews and Christians to love Muslims. Thank God he has called us into the latter camp.
Jonathan for Shevet Achim
"Behold how good and how pleasant it is for brothers to dwell together in unity" (Psalm 133).