Friends,
As we come to the end of another week, please pray for baby Racheal from Kurdistan, whose situation is growing increasingly serious. First thing Sunday morning, we got the call from Sheba hospital that Racheal was going into surgery to place a BT shunt, a connection between the aorta and pulmonary artery, and to close the small hole between the arteries that has been allowing this blood flow since birth.
After three hours in the operating room, the surgeon arrived with a report that the surgery went well and they would now just need to close Racheal's chest. It was another three hours before he returned with the news that they made three attempts to close her chest, but Racheal crashed every time, so they decided to leave her chest open until she was more stable. It was another two days before they could close her chest.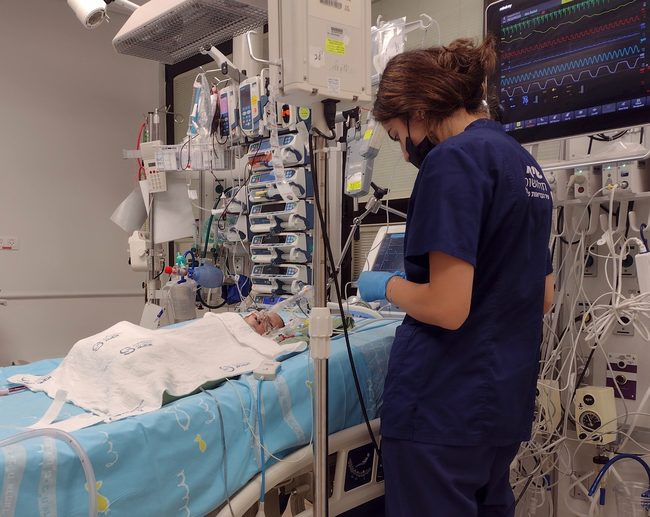 This morning, Racheal was scheduled to have an urgent and possibly dangerous catheterization to create a path for blood flow between the upper chambers of her heart. Just a couple of hours before it was to begin, Racheal's blood pressure and heart rate plummeted and she needed high doses of medication and help from a temporary pacemaker to stabilize her again. "She's not well," her doctor explained over the phone. "For now, she's somewhat stable in her instability."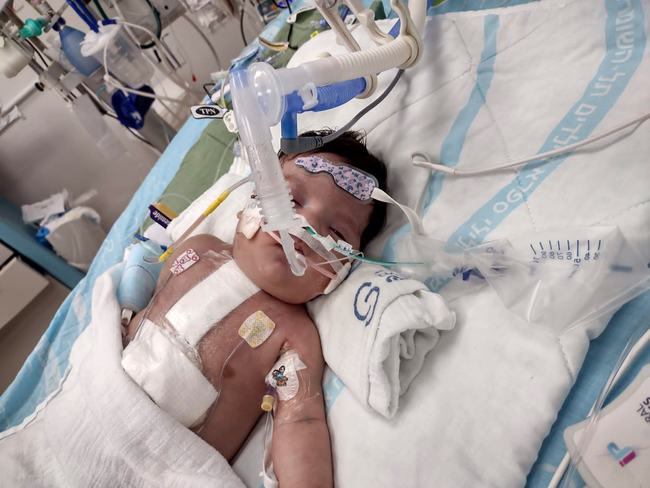 Racheal's doctors suspect she has another case of sepsis and her cath is postponed until she is more stable. If her condition deteriorates over the weekend, she may need heart and lung support from the ECMO machine, which carries its own set of risks and challenges. Racheal's situation is extremely complex and difficult to treat, and I'm struck by the doctors and nurses and their incredible dedication to caring for her. "Please tell Racheal's mother that we are all doing our best for Racheal and we will do anything we can to help her."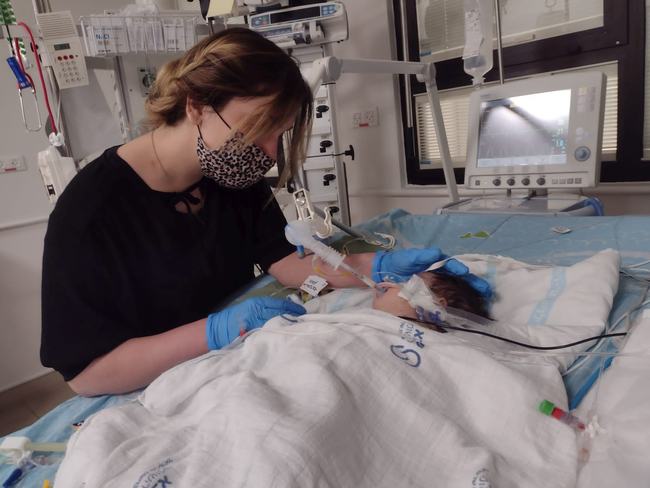 Friends, please pray for Racheal, her mother, and her medical caregivers.
The doctors are also working hard for two-month-old Somaia from Gaza, who was stable at the beginning of this week after a difficult weekend. On Tuesday, to our surprise, Amelie found Somaia extubated and breathing with oxygen support only through her nose. "Sometimes you have to give a child a chance just by herself and see how she is doing," the doctor explained.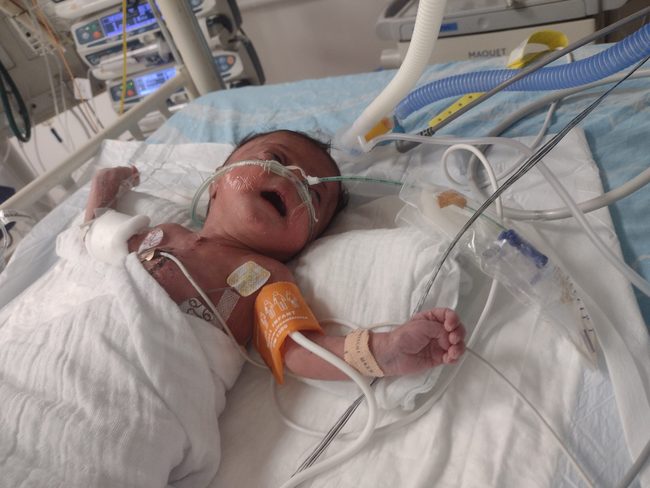 Somaia remained stable through the night but began to struggle again the next day and had to go back on the ventilator. Her doctors are now considering a tracheostomy for her as she has failed two attempts at weaning again from the ventilator.
Four-month-old Ahmad from Gaza was so close to going home this week after mastering the skill of drinking from his new bottle. His doctors planned to discharge him from Sheba hospital today, but at the last minute they discovered an arrhythmia (irregular heartbeat) in his ECG. Ahmad started a new medication right away to treat this, but it means his discharge is postponed for the time being. His mum was quite excited to go home today and is disappointed by the delay. Pray that Ahmad's new medicine will resolve the problem quickly: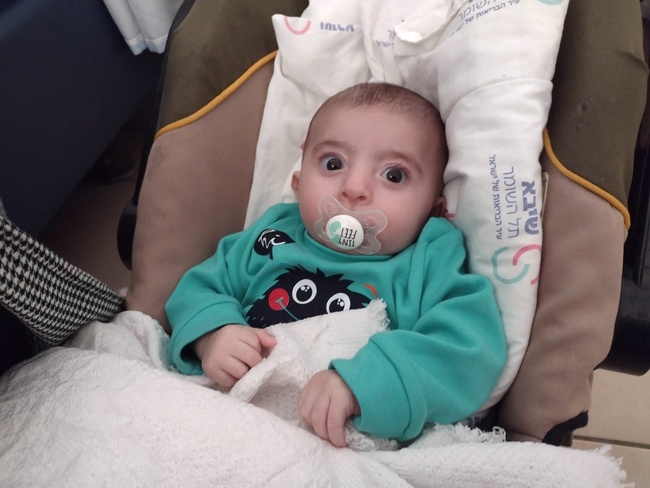 After a busy two weeks of tests and examinations, doctors are nearing a diagnosis for seven-year-old
Yassin from Gaza
: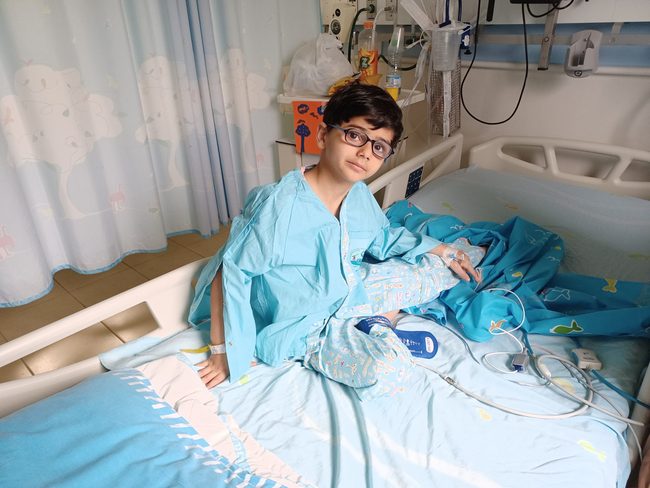 Yassin likely has long QT syndrome, a disorder of the electrical system in the heart that can cause life-threatening episodes of arrhythmia. His cardiologist suspects that he has one of the rarest forms of this condition, and is discussing Yassin's case with other specialists to confirm the diagnosis. Once he is sure of the diagnosis, he can work on a treatment plan for Yassin.
Our beautiful Balsam from Gaza has been at Sheba hospital for five and a half weeks now, and is still struggling with fluid around her lungs. It's been quite an up and down journey, and as of this week, there is still fluid but it is once again decreasing. Please continue in prayer for her and her mother: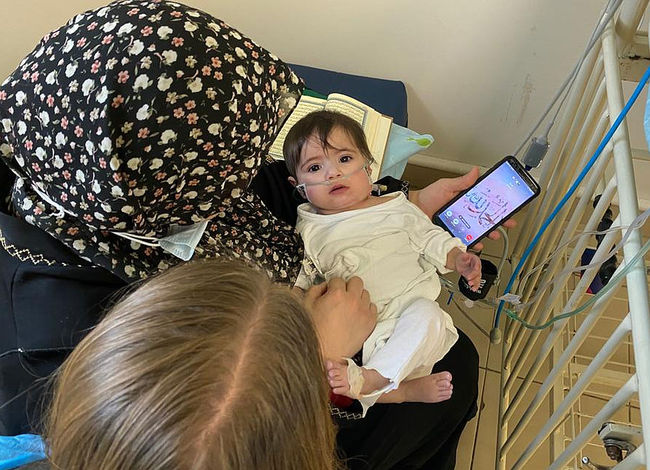 Meanwhile, our Kurdish families at our home in Ashdod are all waiting patiently for their next steps. One-year-old
Yad
 was scheduled for an interventional catheterization today, but it was postponed due to an emergency cath at the hospital. His mum was quite disappointed by this news, as she has been waiting quite some time since Yad's surgery two months ago. Pray for Yad's procedure to take place next week: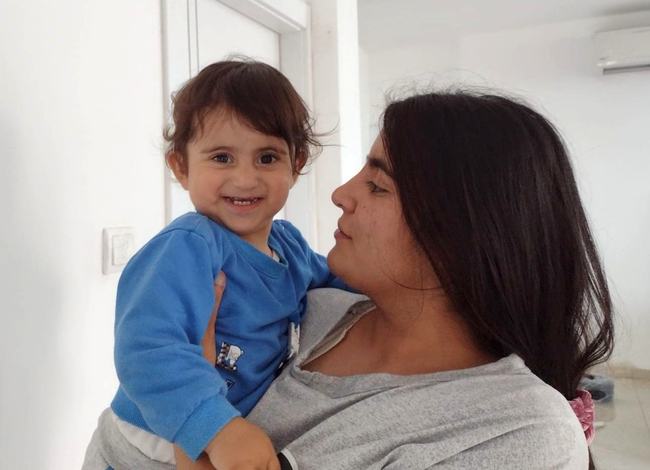 Khonav
 (pictured above with Yad) was to have a cath in Yad's place, but it has also been delayed, and is now scheduled for a week and a half from now. Like Yad's mum, she was disappointed by the delays, but told me today that it doesn't matter so much to her and she'll wait and have as many caths as necessary as long as she doesn't need surgery. Her cardiologist is not sure yet whether a cath will be sufficient to treat her narrowed pulmonary arteries; please pray that it is sufficient so Khonav can go home without another surgery.
Two-year-old Eliana from Kurdistan will have an echo early next week, the first since her interventional catheterization. Her mother is hoping that she will not need surgery as well. We pray for good results from her echo: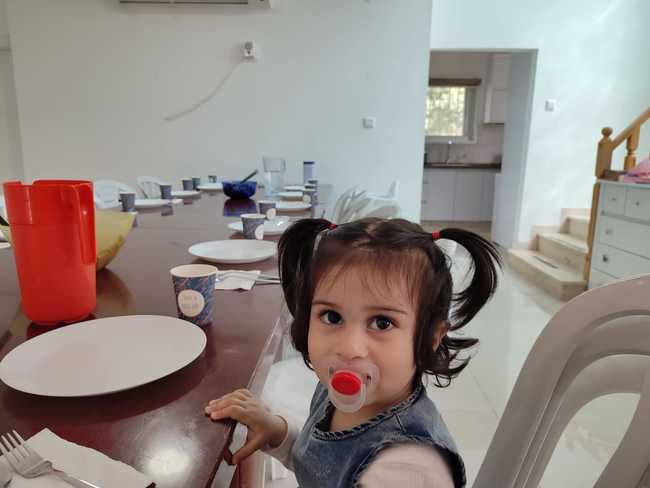 Last but not least, four-year-old
Syrian refugee Hussein
 is awaiting the extensive dental treatment under anesthesia which he needs before he can have his heart surgery. He and his mother both tested positive for coronavirus this week and thank God, both are doing very well. Hussein is full of energy as always and is not enjoying being cooped up in quarantine. Please pray for quick recoveries for both him and his mum: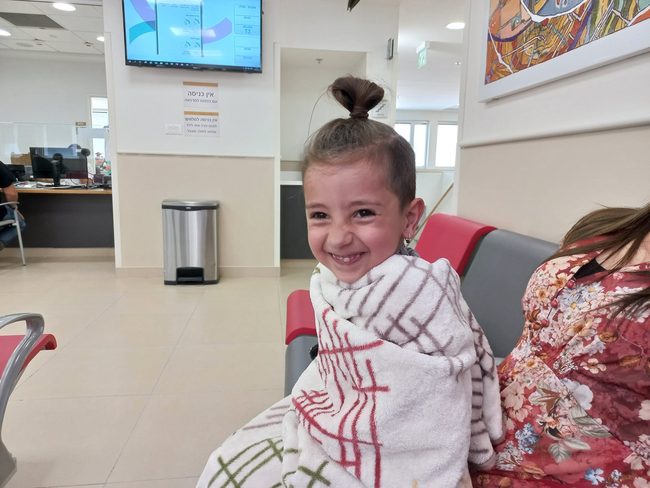 Praise God, our coworkers Joanne and Lilly have both recovered from corona and are out of quarantine. But Frank and Tatiana have both tested positive now after a weekend with families in Jerusalem, and are recovering in isolation. We are praying for full recoveries for both of them: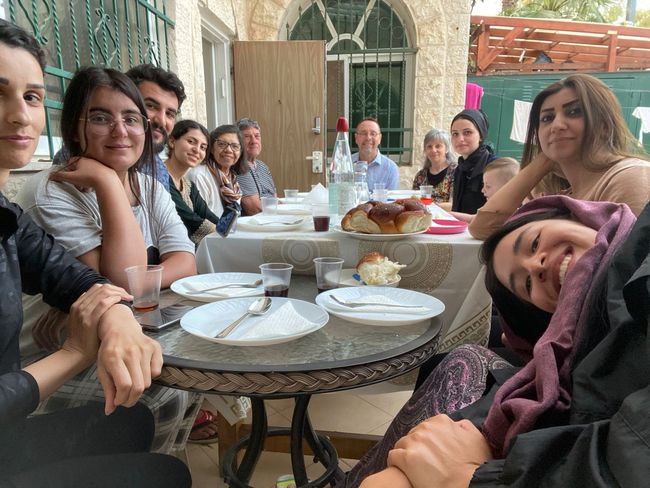 And we welcomed two new volunteers to our community this week: Junko and Momo are a mother and daughter team joining us from California, and we're excited to get to know them in the coming weeks. Please pray that God will bless them in their time at Shevet.
Thank you for joining us in prayer,
Bria for Shevet Achim