Dear friends,
Let us love one another, for love comes from God. Everyone who loves has been born of God and knows God (1 John 4:7).
First thing Sunday morning, coworker Joanne and I drove to Ben Gurion airport to pick up two families arriving from Kurdistan.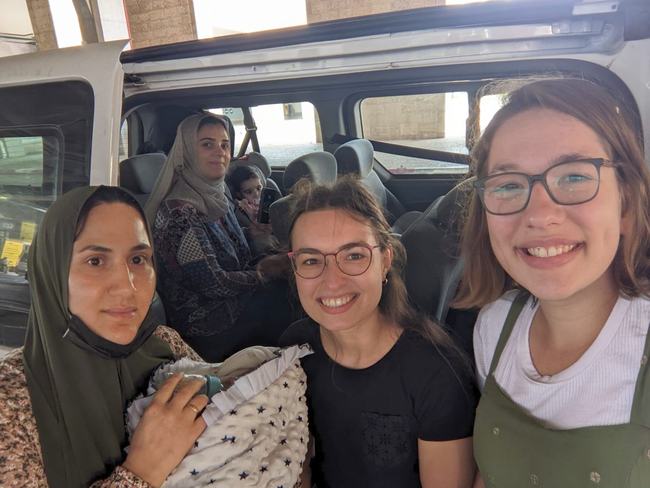 One-year-old Lara (seated above) had Tetralogy of Fallot, a combination of heart defects that caused her to have frequent episodes of extreme oxygen desaturation and difficulty breathing. Just a couple of hours after she arrived at our house in Ashdod, Lara's oxygen dropped dangerously low. When it did not improve within a few minutes as usual, we brought her and her mother to the emergency room at Sheba hospital, where the medical team worked for an hour to stabilize her and bring her oxygen back to a safe level.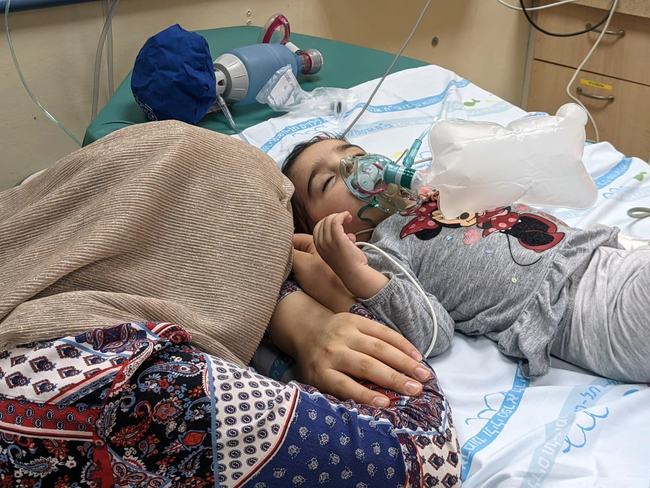 Lara was admitted to the ICU at Sheba, and not a moment too soon. The next day, she had multiple serious episodes. During the worst of them, her oxygen saturation dropped to 23% even with high oxygen support. Given the severity of these episodes, the doctors decided to take Lara into surgery on Tuesday morning, just two days after her arrival in Israel.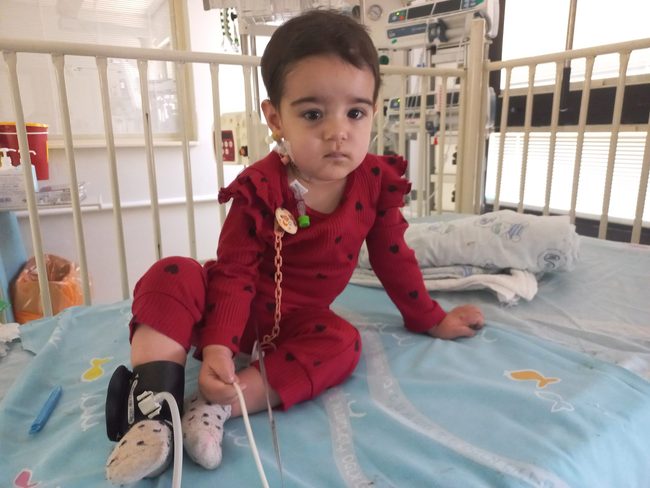 During the surgery on Tuesday, coworker Junko and I sat with Lara's mum in the waiting room and spent three lovely hours getting to know her. She explained in near-perfect English how she has been so afraid for her daughter in the past few months as Lara's episodes have grown worse. Because of her heart condition, Lara could not walk and play as most children her age can. I was glad to be able to share the stories of several children who I have seen undergo heart surgery and come out much healthier and able to walk and run.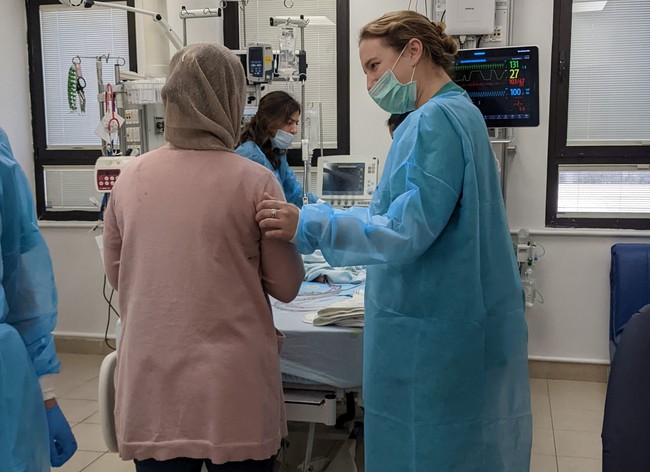 Praise be to God, Lara's surgery went very well—"Everything was excellent," the doctor announced with a smile—and now, two days later, she is breathing on her own with an oxygen saturation of 100% for the first time in her life. This afternoon she's sitting up in her bed and dancing along to music. It's been a whirlwind few days for her and her mum, and we're so grateful to God for working all the details of her journey together to bring her to this point:
Lara's traveling companion, chubby one-month-old Brwa, had his first evaluation at Sheba hospital on Monday morning: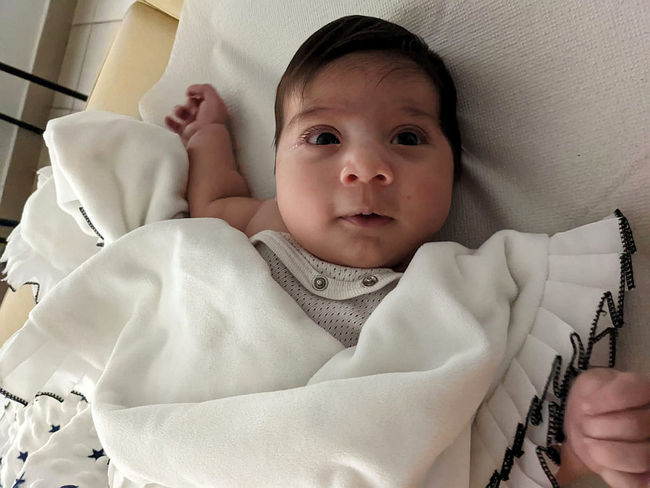 Brwa's aorta and pulmonary artery are switched, carrying oxygen-rich blood back to his lungs and oxygen-poor blood to his body. He had a catheterization in Kurdistan when he was six days old to create a pathway between the upper chambers of his heart to allow him to survive until he could have the surgery to switch his arteries. In addition, he has a hole between the lower chambers of his heart and his coronary arteries did not form normally. His surgery will be complex and difficult, so his cardiologist would like him to have a CT scan to help the doctors understand his heart more fully before the operation. The scan is scheduled for next Wednesday; please pray that his surgery can take place soon after.
Just as we welcomed these two new arrivals, we're getting ready to say goodbye to our beautiful Eliana and her mother. Eliana had an echo on Monday morning, the first since her interventional catheterization three weeks ago. Her heart is doing well after the procedure, and after discussing it with the other doctors, her cardiologist decided Eliana is well enough to go home to Kurdistan.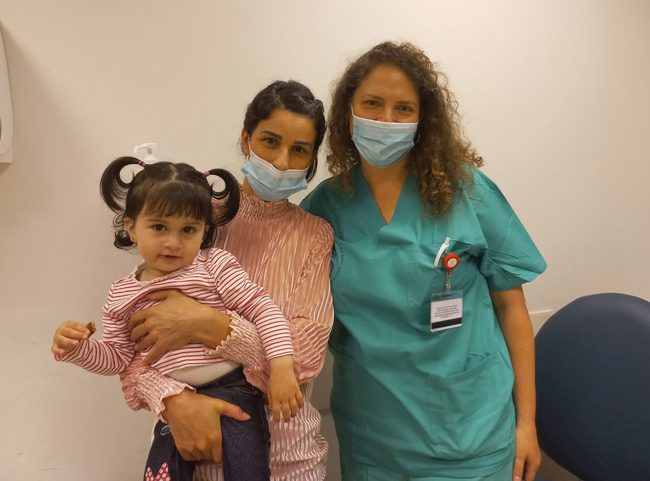 She will need to return for more treatment in the future, and this could be anywhere from six months to two years from now. For now, we're happy to send her home to her eagerly awaiting family.
Eliana's good friend and playmate, one-year-old Yad from Kurdistan, had his long-awaited catheterization this morning to dilate his pulmonary arteries. It's been a long wait since his surgery two months ago, but Yad has made good use of his time learning to walk so he can keep up with Eliana and Hussein. In fact, he's become a bit unstoppable; he insisted on practicing his new skills not only in the cardiac clinic waiting room, but in his ICU bed: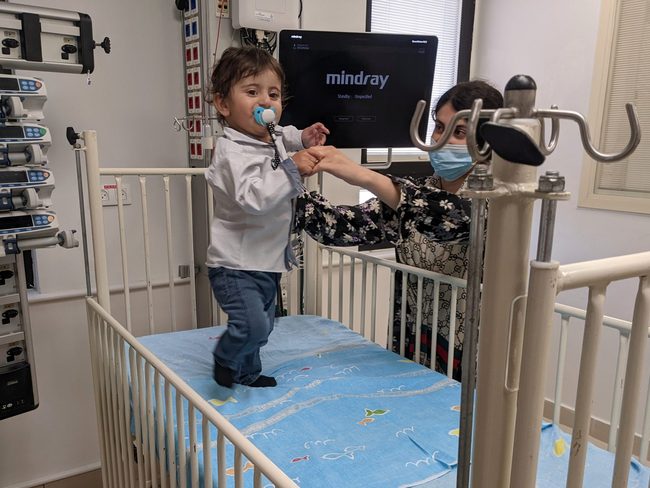 His catheterization today went very well and the doctors hope to discharge him to our house in Ashdod as soon as tomorrow morning.
Together with Eliana and Yad, four-year-old Hussein from Syria rounds out our trio of mischief-makers in Ashdod. Much to his mother's excitement and his chagrin, Hussein had dental surgery yesterday to repair several teeth and remove one in order to prevent infection: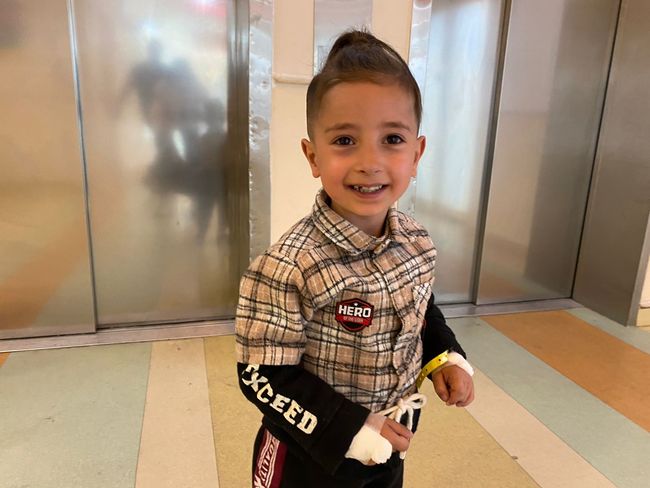 After a night in the hospital, he's back in Ashdod for the weekend before his heart surgery, which is planned for Sunday morning. Please be in prayer for Hussein's surgery and recovery.
Meanwhile at Sheba baby Racheal from Kurdistan is still in critical condition. At the end of last week, the doctors expected that Racheal would need heart-lung support from the ECMO machine if her situation deteriorated any further. On Sunday morning, coworker Lilly found her still struggling, but stable. The doctors waited a few days for any further treatment, but this morning they took her into a catheterization to inspect the shunt that was placed last week. During the procedure, they performed a balloon dilation and Racheal returned to the ICU: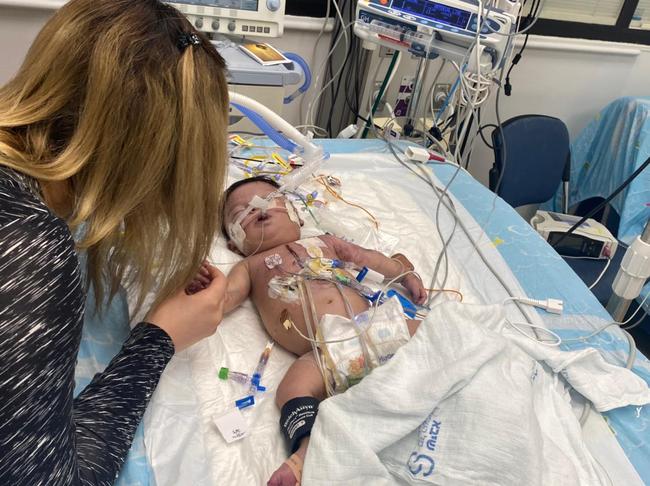 We've just heard that Racheal's condition has deteriorated and she is now on ECMO. I am on the way to the hospital; please pray, as only about half of the children who go on ECMO are able to come off successfully.
Just next door in the ICU is little Somaia from Gaza, who had a tracheostomy procedure on Monday morning after multiple failed attempts to remove her from the ventilator: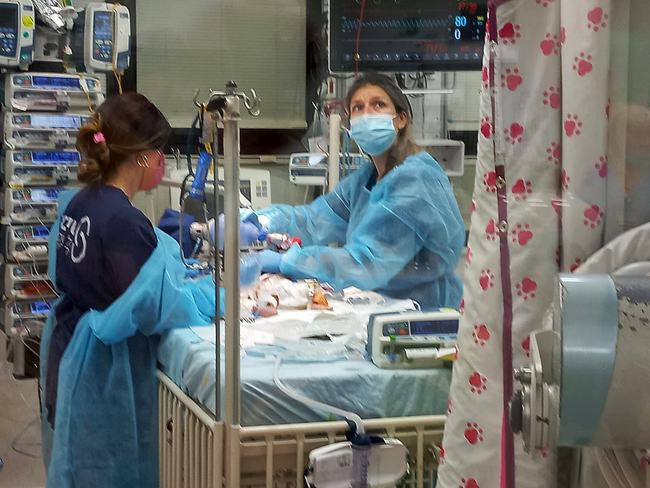 Since getting her tracheostomy, Somaia is more stable and her doctors are gradually decreasing her sedation. She is still very sick and has a long road ahead of her. Please continue in prayer for this precious baby girl.
Sweet little Balsam from Gaza may at last be close to going home. It's been a month and a half since the surgery to switch her great arteries, during which time the doctors have worked hard to treat the fluid buildup in her chest. This situation is finally improving after some changes in her treatment. Balsam had an echo and x-ray today and Doro shares that doctors hope to discharge her in the coming days: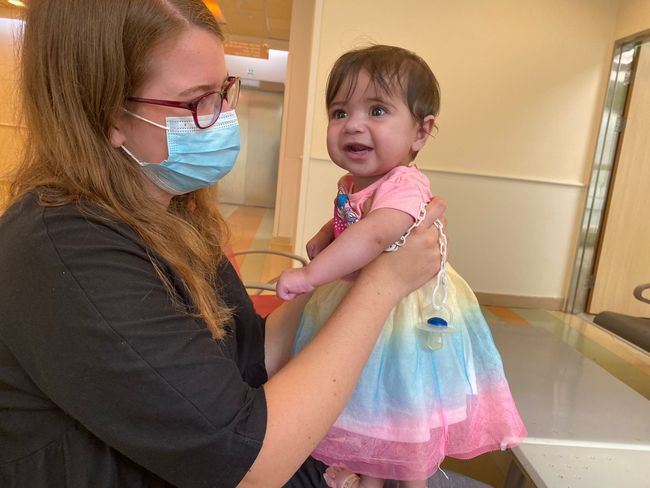 Seven-year-old Yassin may also be going home to Gaza next week. After three weeks of tests and examinations, his doctors have made some adjustments to his medications and Yassin is doing well. His cardiologist is waiting on the result of some genetic testing to confirm his diagnosis, but thinks Yassin is well enough to go home for the time being: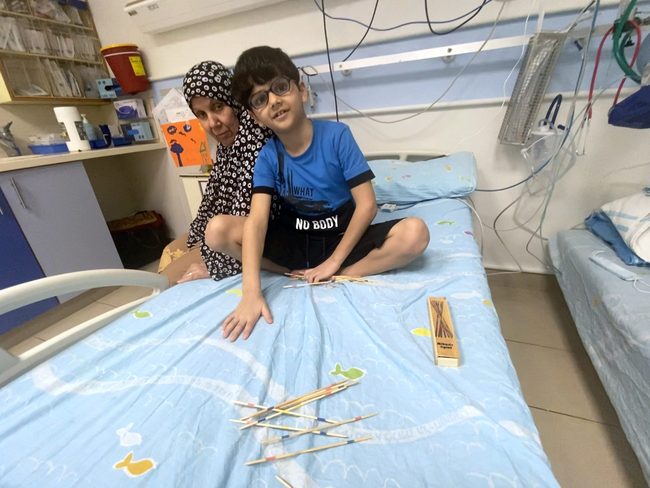 The mother of four-month-old Ahmad from Gaza was hoping to take him home this week. But since the doctors discovered his arrhythmia last week, Ahmad's discharge has been delayed while they find the right balance of medications to keep him stable. His doctor in the pediatric ward expects that Ahmad will need to stay in the hospital for at least another week. Pray for a good plan of treatment for Ahmad and patience for his mother: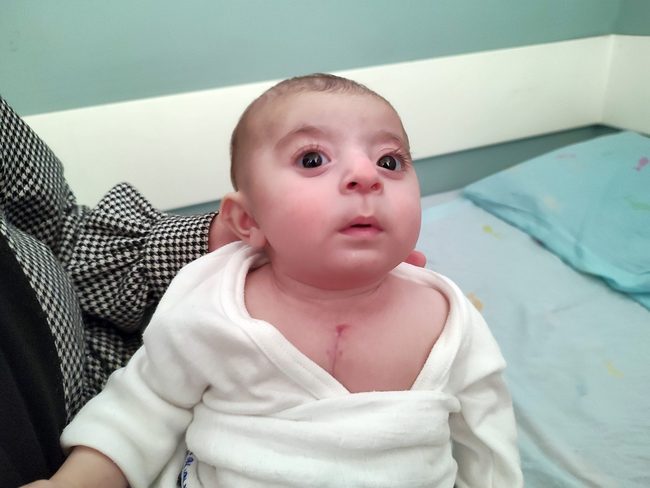 Finally, please pray for seventeen-year-old Khonav, who is scheduled for a catheterization next Tuesday. She's waited patiently for quite some time now through several delays, and is hoping a cath is all that's needed to treat her narrowed pulmonary arteries, so that she will not have to go through another . She will be admitted to Sheba hospital on Monday in preparation for the procedure.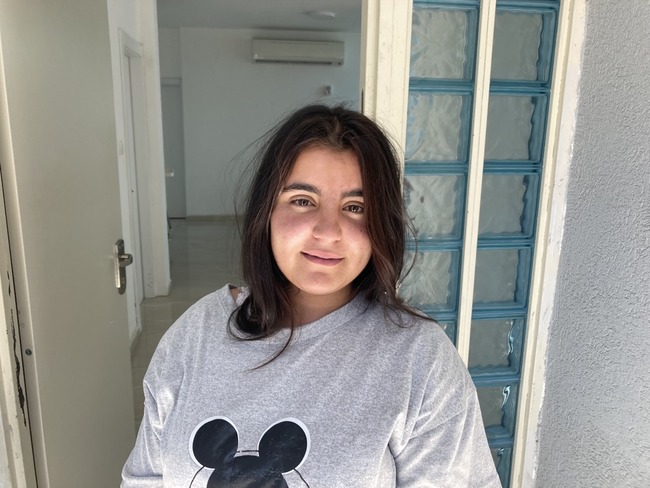 "Can I ask you something?" one of the Kurdish moms asked me timidly this week. "Do people here hate Muslims?"
For a moment, I wasn't sure how to answer. It's a question we've heard a lot this week. "People back home don't like Israel," she continued. "I don't know what my friends would think if they knew I was here." After all, these families have seen countless news stories about the conflicts between Jews and Muslims in Israel, and no doubt they're understandably wary. Nothing I could say to this mother could somehow smooth over centuries-old tensions and assure her that there is nothing to worry about.
Instead, I gestured around her—to the Jewish doctor in a kippa who promised her he'd do his very best for her daughter, to myself and coworker Junko waiting with her and praying in the name of the Messiah for good news, to the Muslim grandmother from Gaza who sat beside her during the surgery—and said, "You are loved here."
It's the truest and best reassurance I could give her. "Right here, right now, it doesn't matter if you are Jewish or Muslim or Christian. You are loved and your baby is loved and everyone will do their very best for both of you."
We hope and pray that if nothing else, each of these families leaves with the knowledge that they are valuable and cared for and deeply loved. We are neighbors, and friends, and brothers and sisters. And we've seen the impact this can have on us and our fellow believers in the Messiah as well. Just last week, a new friend of our community from a local congregation in Ashdod was excited to tell some of our coworkers about the man from Gaza he befriended recently. He never before would have struck up a conversation with someone so easily perceived as an enemy. But he remembered what he'd heard about the families from Gaza that we work with, and suddenly he saw this man as a neighbor, a friend, and a brother.
Dear friends, let us love one another. Let us love our neighbors, Jewish and Muslim and Christian, and let us see them as our brothers and sisters, known and deeply loved by the Father.
Thank you for joining us in prayer,
Bria for Shevet Achim