Friends,
Yesterday evening two-year-old Sohaib and his mother arrived at Ben Gurion airport, from a refugee camp in northern Iraq. Sohaib has a hole between the large chambers of his heart, as well as severe pulmonary hypertension—high blood pressure in the pulmonary arteries that can seriously damage the right side of the heart: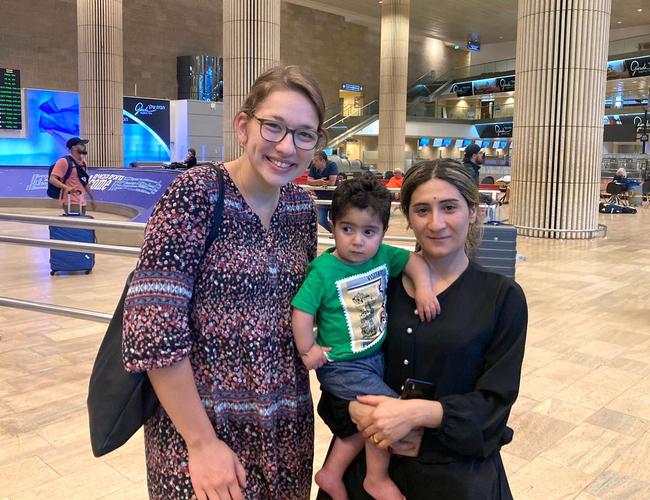 Sohaib had a catheterization in Kurdistan which indicated his hypertension may already be irreversible, which would mean doctors cannot to do surgery and he will have to go home without treatment. We've brought Sohaib to Israel to double-check these findings before giving up on his treatment. Please pray for Sohaib and his doctors as he begins his evaluations at Sheba hospital next week.
Along with Sohaib, we welcomed one-year-old Yad N. from Kurdistan. Yad has Tetralogy of Fallot, a combination of four heart defects that cause cyanosis (blueness due to lack of oxygen) and can be corrected with surgery early in life. He's a sweet little guy with a big smile and we're looking forward to getting to know him better in the coming weeks: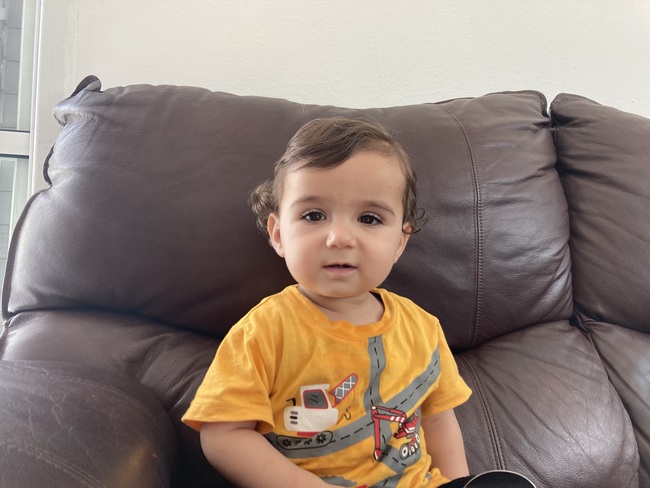 Just a few minutes before we met Yad N., we waved goodbye at the airport to another one-year-old Yad from Kurdistan and his mother, who were finally able to return home after three months in Israel. Yad had his last echo on Tuesday morning, and his mother was overjoyed to hear the good news from his cardiologist that he is doing very well and is ready to go home. "Supas bo xwa!" she kept saying with a big smile—Kurdish for "thank God."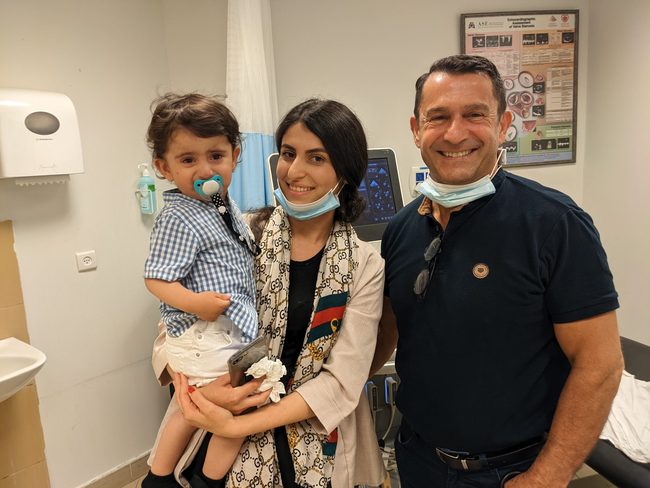 We've loved every minute with Yad and his mom and we already miss their presence in our house, but we're so glad to send them home to be reunited with Yad's father.
Going home along with Yad was precious two-year-old Eliana, from an Assyrian Christian family. Doctors at Sheba were able to treat the narrowing of her aorta valve simply by catheterization: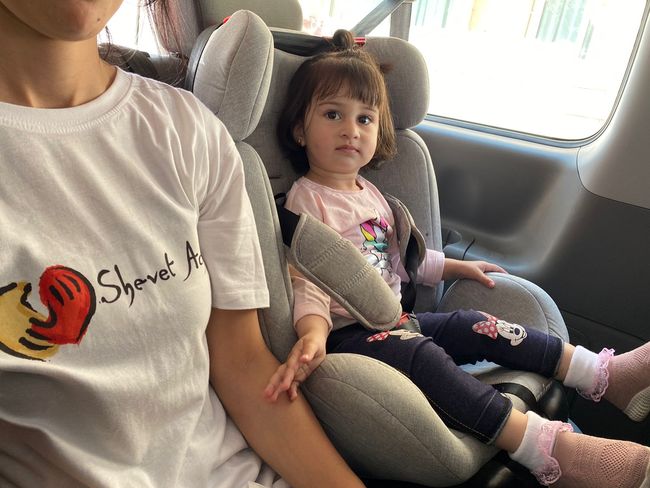 And flying out at the same time was the mother of baby Racheal from Kurdistan. She stayed the weekend with us in Ashdod, where together we grieved the loss of her precious baby girl. On Monday afternoon, together with Lara and her mother and coworkers Lilly and Joanne, we drove to Jerusalem. There we buried Racheal in the cemetery above the Garden Tomb, a beautiful reminder of the resurrection that is to come.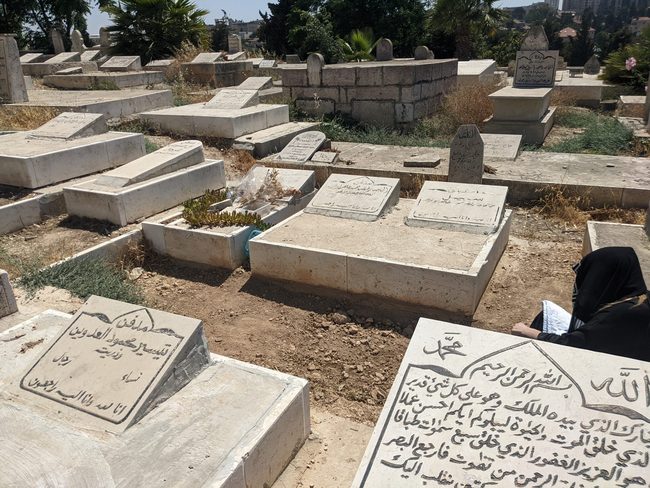 As we said goodbye to Racheal's mother in the airport, she hugged each of us and told us, "I'll never forget you. You're in my heart forever."
"We'll never forget you either," we told her. "You're our sister and we love you forever."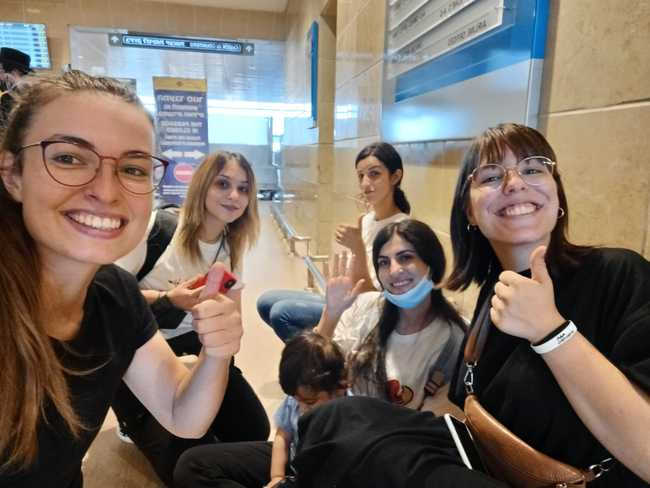 Racheal's mother is going home to spend some time with her husband and sons before she and her younger son fly to Canada for the heart surgery which he also needs. Please pray for comfort for the family and protection for Racheal's brother as he goes to surgery.
And this morning seventeen-year-old Khonav and her brother also flew back to Kurdistan. Khonav's echo on Tuesday showed that she is stable for now after her interventional catheterization, but she likely will still surgery to repair her pulmonary arteries. The surgery is a difficult and risky one, and Khonav decided to spend some time with her family at home while the doctors discuss the best options for her.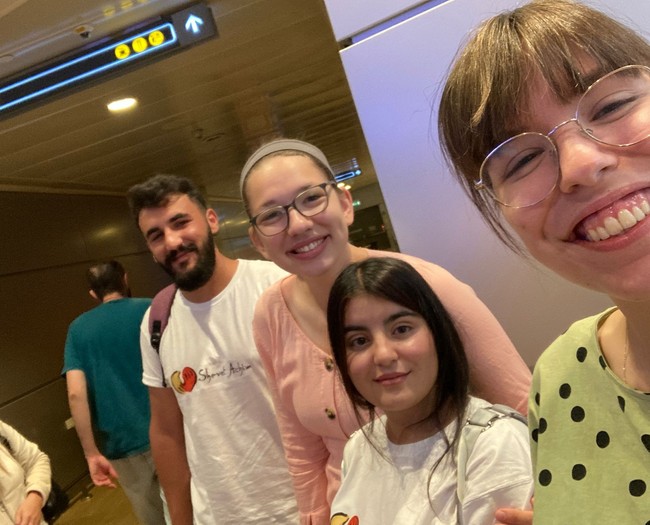 The past two months with Khonav and her brother have been such a joy and a blessing. They have been good friends to all of us volunteers, as well as all the other families in the house. It's been sweet to see how much love and attention they give to all the children; Yad and Lara love snuggles from Khonav, and Eliana and Hussein have enjoyed bicycle rides with her brother. Please pray for Khonav and her family as they spend the next couple of months together and consider the next steps for her treatment.
Four-year-old Hussein from Syria was discharged from Sheba to our home in Ashdod on Monday, and is slowly becoming himself again as he begins to feel better after surgery;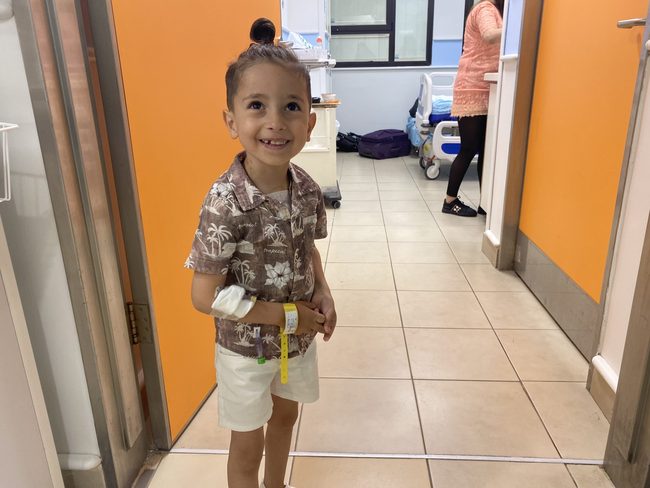 He is once again greeting us with his big grin and high-fives and has resumed his regular trips to the staff house to visit our dog Shevie. He will have an echo next week to see how his heart is recovering; please pray for good results.
Beautiful little Lara had an echo this week, the first since her discharge from Sheba hospital last week following her urgent heart surgery. Praise be to God, her heart is doing very well and her cardiologist has no concerns. Lara will have another echo in two weeks, after which her mother is hoping to return home to Kurdistan: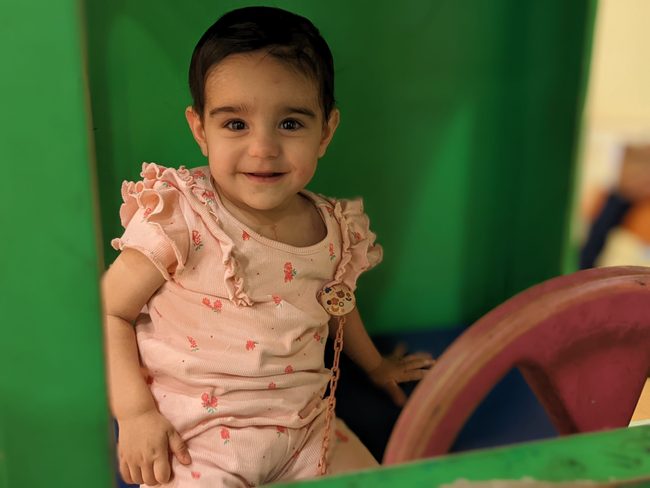 In the meantime, we are loving our time with them in our home in Ashdod. Lara has a sweet personality and the cutest grin, and can usually be found wherever there is food to be shared. Thank God for her recovery so far, and pray for good echo results in two weeks.
Two-year-old Syrian Amina and her mother are also enjoying some rest in Ashdod after a week and a half at Sheba hospital: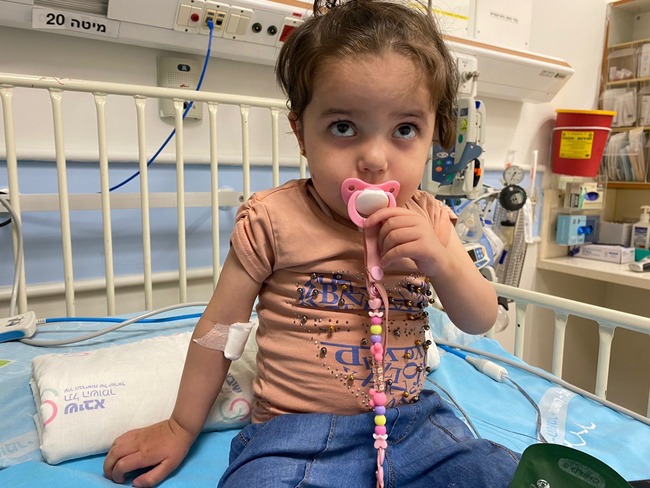 Amina was admitted to the ICU the day after her arrival in Israel, and has made a great recovery since her heart surgery last Thursday. She will have a follow-up echo next week, and for now we're glad to get to know her and her mother a little better here in Ashdod.
Meanwhile at Sheba, two-month-old Brwa from Kurdistan is doing well following surgery to switch his great arteries! He was removed from ECMO support on Monday and has been stable since then: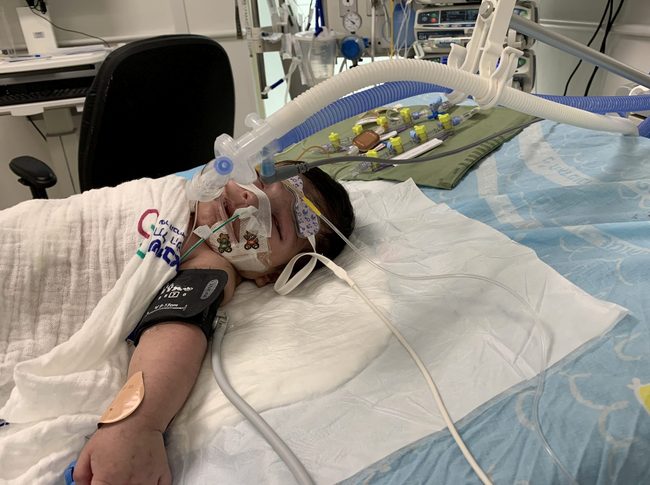 The doctors are taking things one step at a time for him, and for now they will give him some time to get stronger before removing him from the ventilator as well. Thank God for protecting little Brwa!
Just next door in the ICU is baby Somaia from Gaza, who is making slow but sure progress in the two months since her emergency heart surgery. She also needs to get a little stronger and gain some weight before the doctors begin to decrease her support from the ventilator, but for now she is stable and slowly improving: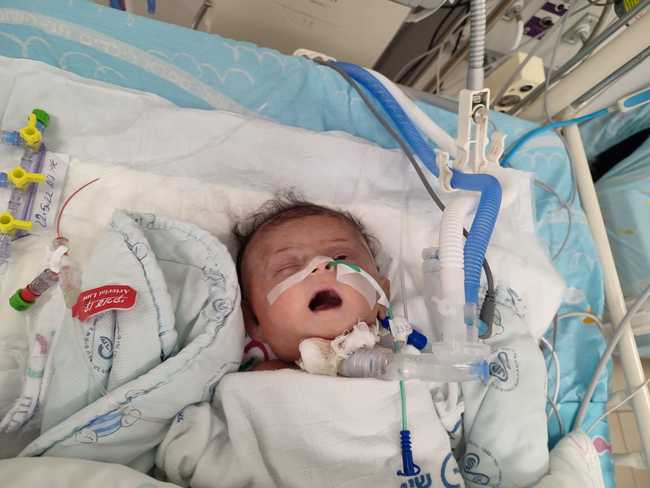 And newborn Sanad from Gaza is recovering well after her urgent lifesaving catheterization on Tuesday morning. She is already extubated, breathing easily on her own, and holding her own bottle to drink her milk: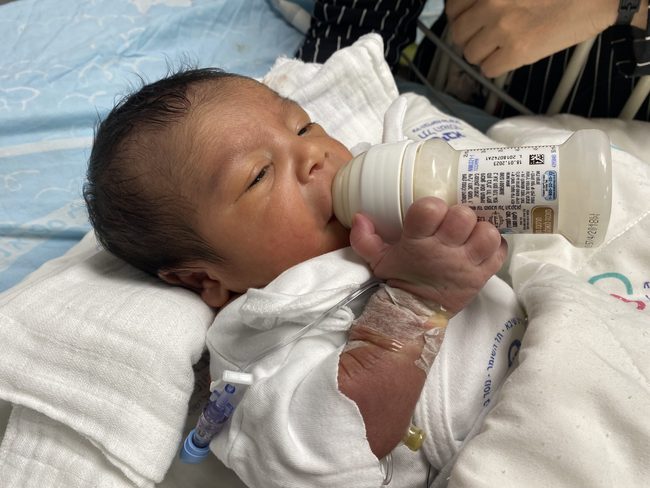 Looking at her it's remarkable to think that just six days ago she was one day old and rushed to Sheba hospital via ambulance. Thank God for bringing her safely here and giving her healing.
Five-month-old Ahmad is finally on his way home to Gaza after three long months since his surgery at Sheba hospital. His doctors found a good balance of medications to stabilize his irregular heartbeats and will see him again in a month: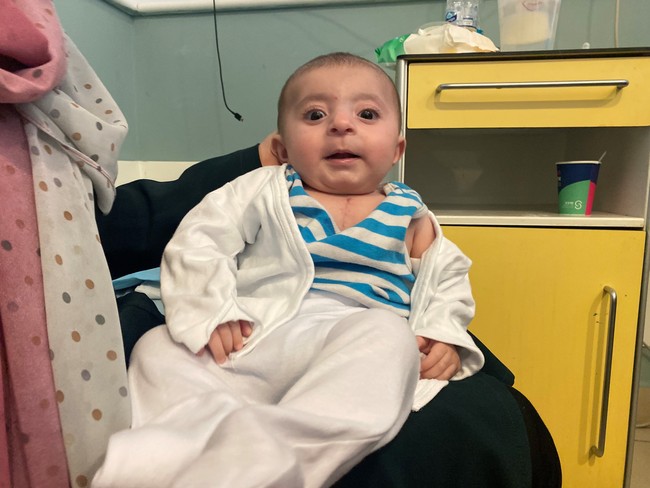 His mother has been looking forward to this day for quite some time, and we're glad to send her and Ahmad home to their family. Pray for safety and growth for Ahmad in the coming month at home.
Last but not least, little Wael also went home to Gaza today. He was discharged from Hadassah Hospital in Jerusalem this morning, two and a half weeks after his 10-hour-long surgery to switch his great arteries. He'll return to Hadassah in a couple of weeks for a follow-up echo and and then after that a pulmonary check-up: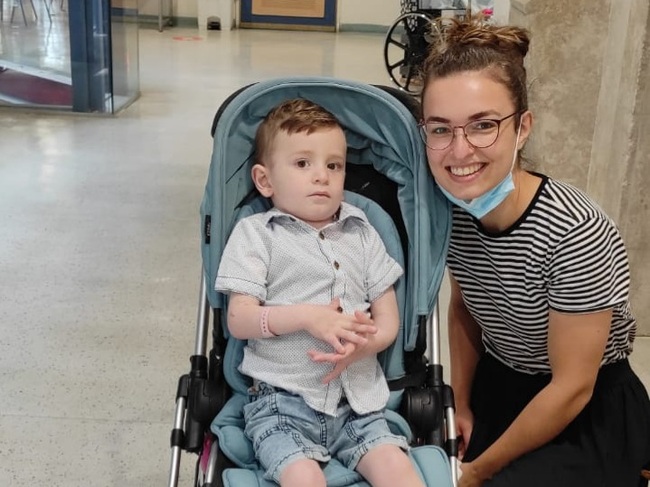 It has been a busy and often difficult couple of weeks for our community. In the midst of it all, we're grateful for the steady and unfailing goodness of God. Even as we are struggling to make it through the chaos of one day, we know that he holds the past, present, and future all in his hands, and he will not be shaken. I'll leave you with these lyrics, which seem fitting for this week:
Christ the sure and steady Anchor
In the fury of the storm
When the winds of doubt blow through me
And my sails have all been torn
In the suffering, in the sorrow
When my sinking hopes are few
I will hold fast to the Anchor
It shall never be removed.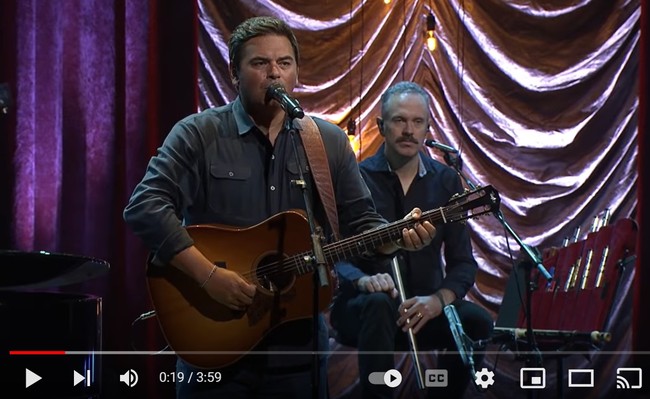 Thank you for joining us in prayer,
Bria for Shevet Achim