Dear coworkers,
The first sign of trouble came in with the traditional Friday evening WhatsApp video of our Ashdod community singing "Hine Mah Tov" and "Shabbat Shalom":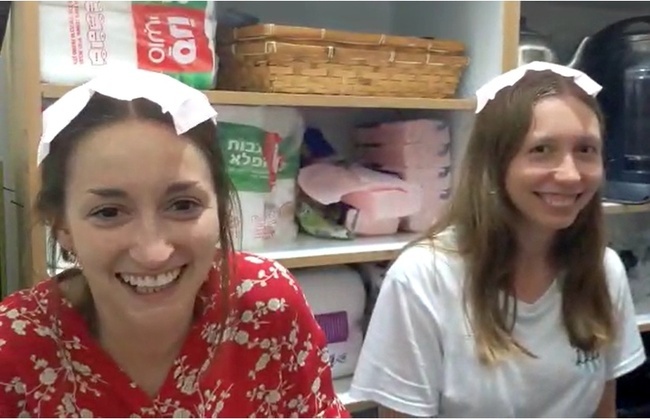 As soon as I saw our eight coworkers squeezed into our kitchen pantry I opened a news site. Sure enough, rockets from Gaza were landing across southern Israel and hundreds of thousands of Israelis were welcoming the Sabbath in their reinforced rooms.
Most of our community members are newly-arrived in the land. What's more they had just welcomed three new Kurdish families to Israel a few days before. What must they all be thinking as hundreds of rockets were coming in, and the sirens sounded again and again as they raced for shelter?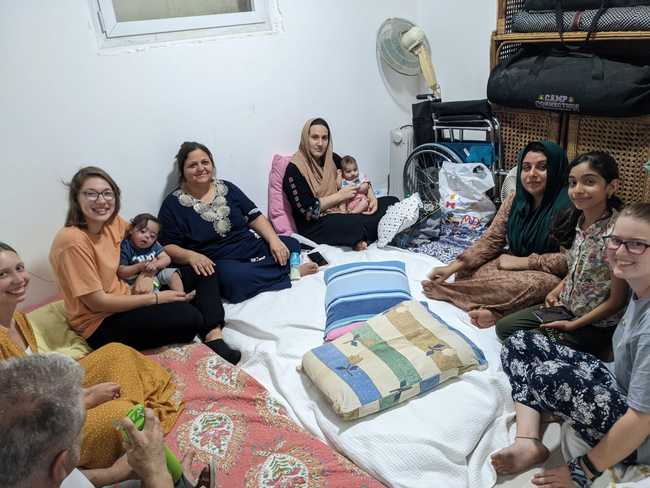 This morning I was planning to leave Israel for a short trip to Jordan and Kurdistan, together with our visiting friend Brian from "Houses for Healing" in the US. We decided to first stop in Ashdod to take stock with the community on how to go forward.
We started with Psalm 141, affirming that we want mutual accountability and to learn by hearing opposing views:
Let the righteous man strike me;
let his rebuke be an act of loving devotion.
It is oil for my head; let me not refuse it. 
In 
Psalm 142
 we saw that we can openly confess (rather than deny) our feelings, with the promise that the righteous will surround and support us:
Listen to my cry, for I am brought quite low.
Rescue me from my pursuers, for they are too strong for me.
Free my soul from prison that I may praise your name.
The righteous will gather around me because of your goodness to me. 
And finally from 
Psalm 143
 that we can have confidence that Adonai will faithfully guide us:
Let me hear your loyal love in the morning,
for I have put my trust in you.
Teach me the way I should walk,
for to you I lift up my soul.
After worship and prayer I think we felt peace about not shrinking back, but going forward in solidarity with our neighbors in Israel, Gaza and Iraq. So after questioning what to do if the siren sounds while driving, our crew set off as scheduled with 11-year-old Kurdish Lewan to the Sheba Medical Center: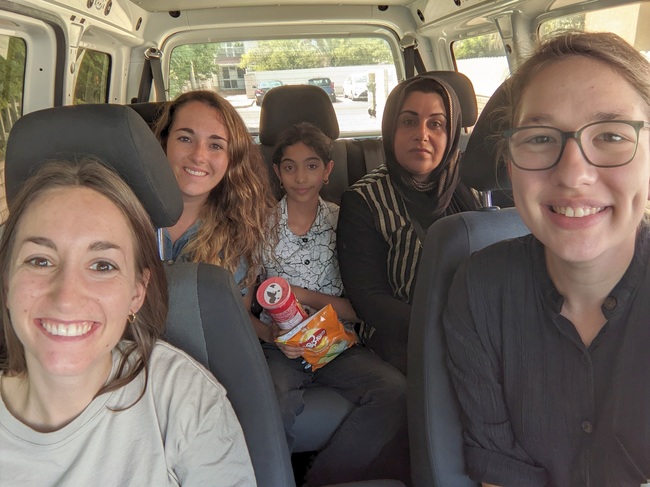 Beautiful Lewan had her first evaluation at Sheba hospital this morning. The whole process went very smoothly and we were finished within an hour…
Lewan and her mother waited quite some time while Lucia and Laura and I visited all the children in the hospital, but they were so lovely and patient for the whole day. She showed me photos of her sisters and brother at home, as well as of all her best friends. We're hoping for news from the doctors soon, but in the meantime we're glad to enjoy our time with this sweet girl at home in Ashdod.
And even as rockets from Gaza continued to fall, Bria and team found the faithful care of Israeli doctors finally bearing fruit in the lives of Gaza children in the ICU: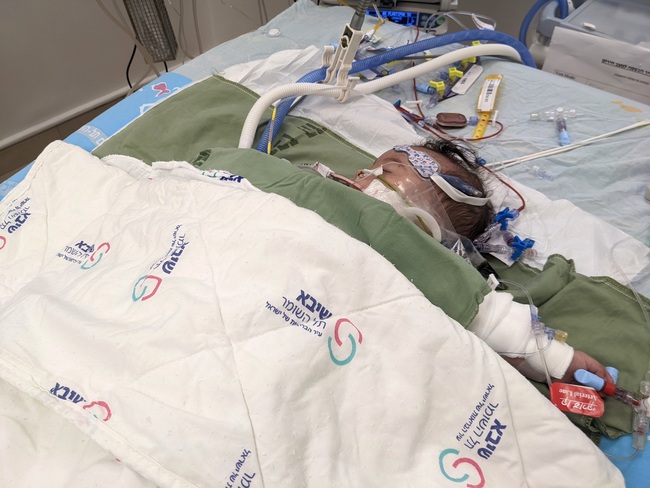 For the first time in quite a while, the nurses caring for Malak in the ICU had a great report to share. "She's very good today!" one of them told me with a smile. The support from the ECMO machine has been decreased and Malak is still doing well. If she continues to do well overnight, she will go to the operating room tomorrow to come off the machine completely.
When I shared this news with Malak's mother, her face broke into the biggest grin. "Really? Tomorrow? Oh thank God!"
————————–
As soon as I walked into the ICU this morning, Liya's mother was waving me into her room with a huge smile. "Look!" she said proudly. "She's been off the ventilator all morning!"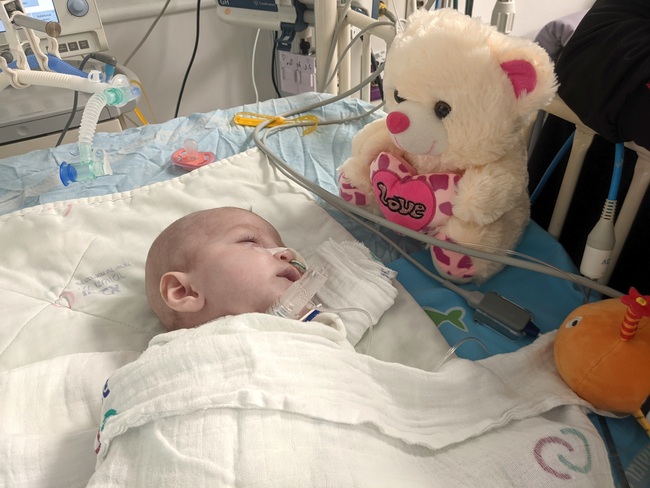 Sure enough, Liya was sleeping peacefully and breathing on her own without the ventilator! By the time I arrived, she had been four hours without oxygen support and her saturations were still pretty good.
With the Gaza border closed due to tensions between Gaza and Israel, it's a difficult time for Liya's family. Both her parents are in Israel, while their older children are staying with relatives back home. Even so, Liya's mother told me today that it's okay, she will stay here until she's sure Liya is strong enough to go home.
And I'm grateful that I could trust the Ashdod community into the hands of the Father and those he has raised up to lead it, and carry on across the Jordan today. We were met by an unexpected appointment with senior partners in the region, and unmistakable evidence that there's a power at work here beyond our own. There's even reason to strongly consider whether we're to reopen a station in Jordan to prepare the way for children coming to Israel: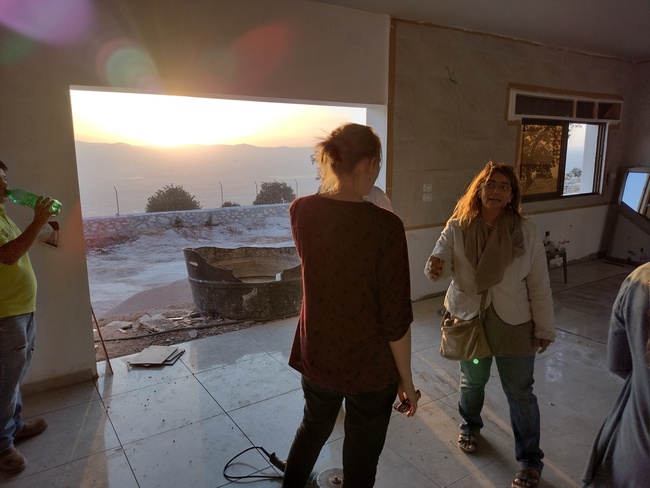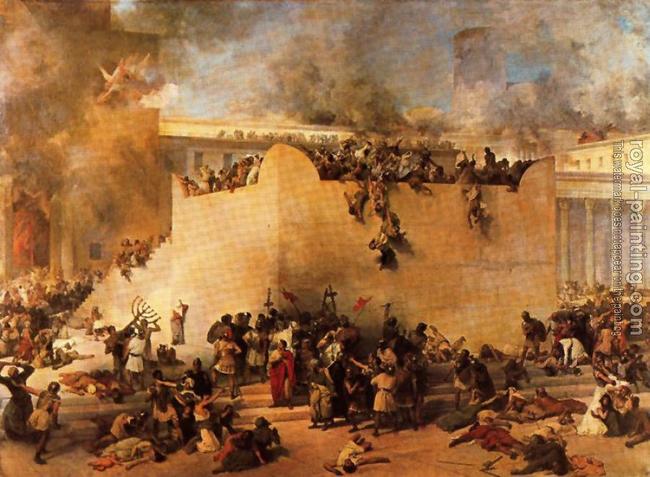 New research confirms the account of Josephus that the point at which the Romans broke through the extended city walls in 70 AD is just across the street from our Jerusalem guesthouse.
The enemies of the Jewish people chose this date to inflict other terrible blows upon them, including the expulsions from England and Spain, and the liquidation of the Warsaw ghetto. We will do well to remember Paul's teaching that this suffering, somehow, was for our sake, borne by the people of Israel as part of their calling to help bring salvation to the nations.
On the street by our guesthouse this week an orthodox Jewish boy, only 10 or 11 years old, spat on the ground and tried to obscenely mock the name of Jesus when he realized I was a Christian. I had to wonder at what he has been told all his life. In reply I just said that we've been greatly blessed by the Jewish people, through whom has come everything we hold dear.
Somehow I felt the attitude of this boy and his companion softened. May we continue to pray and work together for new hearts for all of us who call on the name of the LORD.
Jonathan for Shevet Achim
"Behold how good and how pleasant it is for brothers to dwell together in unity…for there the LORD commands the blessing, even life forevermore" (Psalm 133).