Friends,
We were in the middle of a quiet Friday when Doro called me from the family house next door. "Can you come over?" she asked. "I don't think Ahmed is very well." Ahmed's oxygen saturations, normally in the upper 80s, were at 63%. Doro and I brought him straight to the emergency room at Sheba, where even after several hours of IV fluids and oxygen support, his saturations were still far too low.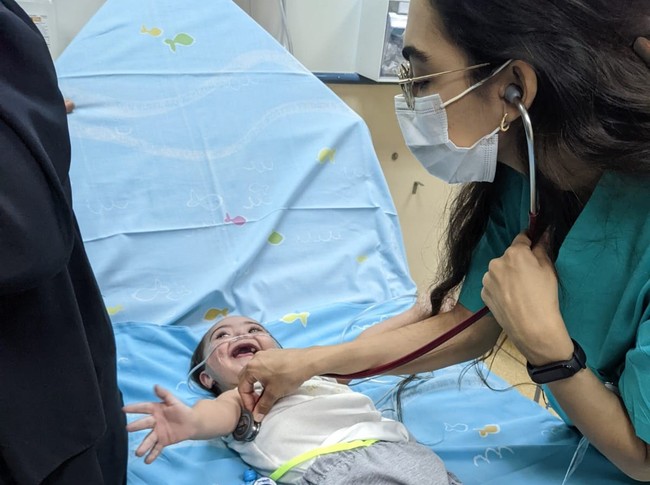 As Doro and I waited in the emergency room, watching Ahmed's oxygen levels continue to drop, we got a phone call from Tatiana in Ashdod. 20-year-old 
Haitham
 from Gaza, just 10 days after his valve replacement surgery, had collapsed with severe bleeding from his surgical site. We called an ambulance, but Haitham was too unstable to make it to Sheba. He was rushed to the hospital across the street from our house, where the doctors took him into emergency surgery.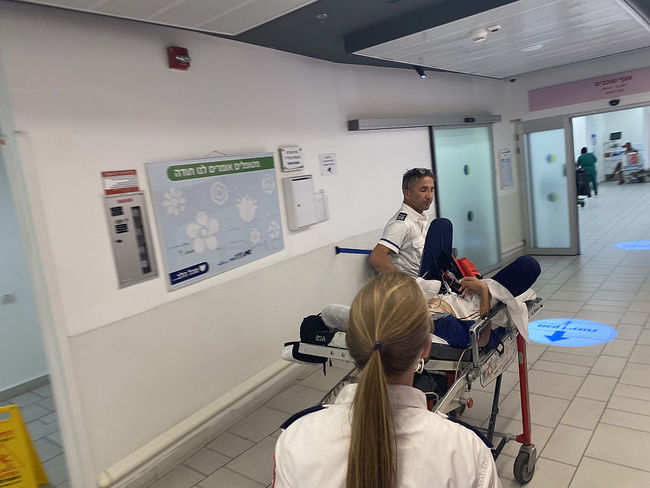 Two hours later, just as the Sheba doctors finally made the decision to hospitalize little Ahmed, we received another message from Tatiana, who was waiting and praying outside the operating room at Assuta: despite all the doctors' best efforts, Haitham's bleeding was too severe, and he did not survive the surgery.
There are no words to adequately describe the shock and grief felt by Haitham's family and those of us here who had the privilege to know and love him. During his time with us here in Ashdod, he became a good friend to staff and families, always kind and patient with the kids and looking to help out wherever he could (in fact he earned a bit of a scolding when he cleaned the entire house from top to bottom after the doctors instructed him to rest before surgery.) He was our friend and our brother and we are devastated to lose him.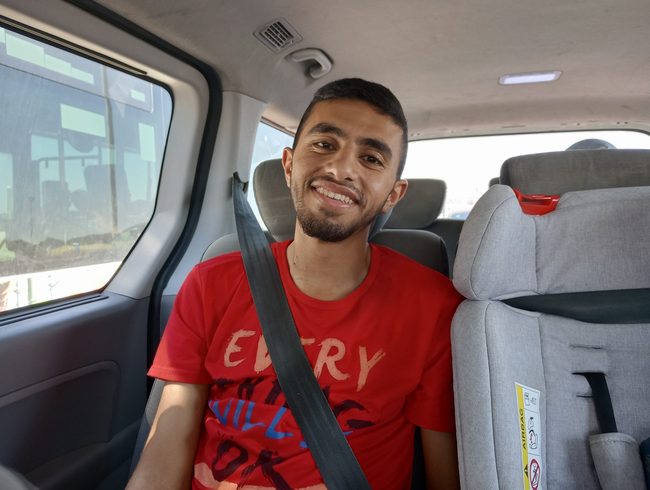 And yet we are deeply grateful for the time we were given with him and the opportunity to know him. What's more, we are filled with gratitude to those who worked so hard to care for him, particularly his doctor from Sheba who stayed on the phone with the Assuta doctors all evening on Friday while they fought to save him. Though the situation was beyond anyone's expectations and control, Haitham received the best care possible. He was and is deeply loved, both here on earth and by the Father.
Five days after his hospitalization, Ahmed's doctors decided to take him into surgery. His mother, with the events of the weekend quite fresh in her mind, was quite anxious for the operation.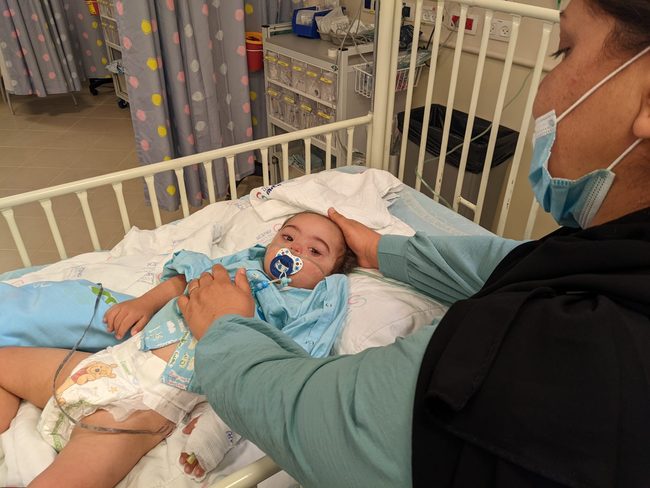 She showed me photos and videos of him from his days in the hospital, and began to cry as she explained how sad she was that he was in the operating room without her or his dad. But just in time, 11-year-old Lewan from Kurdistan and her mother arrived in the waiting room to offer some much-needed encouragement. "God is so great," Lewan's mother said as she hugged Ahmed's mom.
"Let's just pray for Ahmed, and God willing he will be well," Lewan added.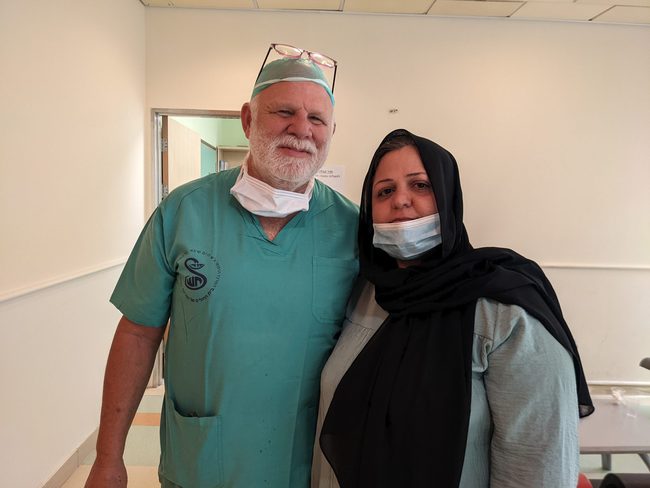 Sure enough, after four hours in the OR the surgeon arrived with the good news that the surgery went without complications and Ahmed is stable. Ahmed's mom cheered right up after that. "Ahmed is so beautiful, isn't he?" she said proudly as she scrolled through her photos again. The very next day, Ahmed is already extubated and is making a great recovery. Praise God for a successful surgery!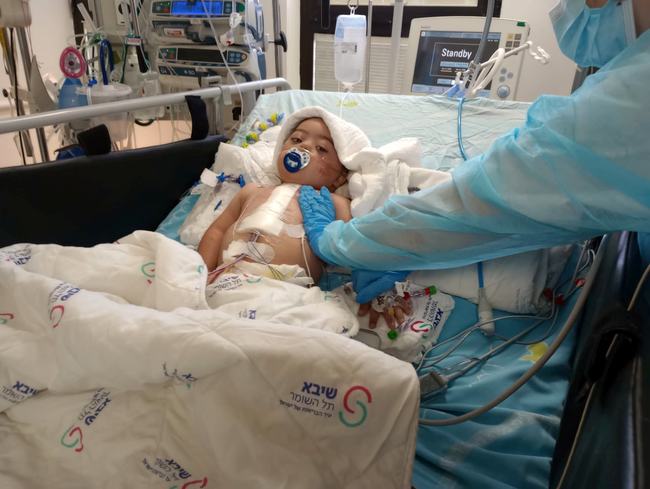 We're grateful also for a good surgery this week for six-month-old 
Maryam
 from Gaza. After three weeks in the hospital, she still had not gained weight like the doctors had hoped. However, it was becoming dangerous to continue postponing the surgery, so Maryam's doctors decided it was best to take the risk of operating on Tuesday: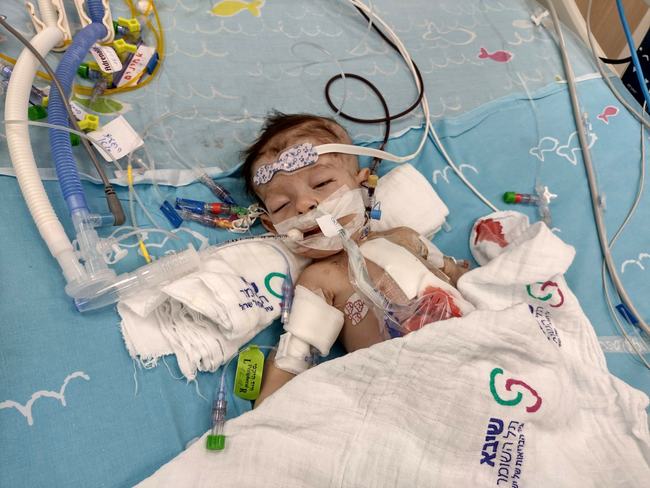 Thank God, doctors said the outcome was even better than they had dreamed of; not only were they able to repair the hole between the chamber of her heart, they could also repair a deformed valve rather than placing a mechanical one. She is recovering well and her doctors hope to take her off the ventilator over the weekend.
Thursday brought long-awaited good news for four-month-old Brwa: he is finally cleared to return home to Kurdistan after three months in Israel: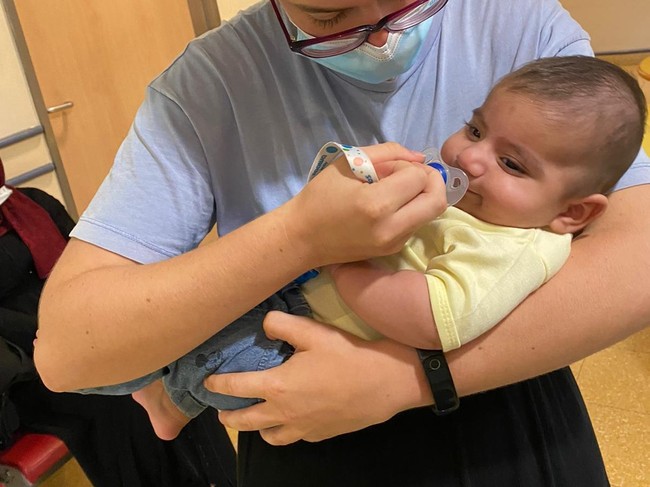 He had a blood test and two follow-up appointments in the gastroenterology clinic this week to review the results of his liver biopsy a couple of weeks ago. The doctor is still not entirely sure what the cause of Brwa's elevated liver enzymes is– possibly it is a result of Brwa's time on the ECMO machine that will resolve itself in the future, or it could be a genetic problem—but either way he is optimistic that it will not be a big problem for Brwa in the future.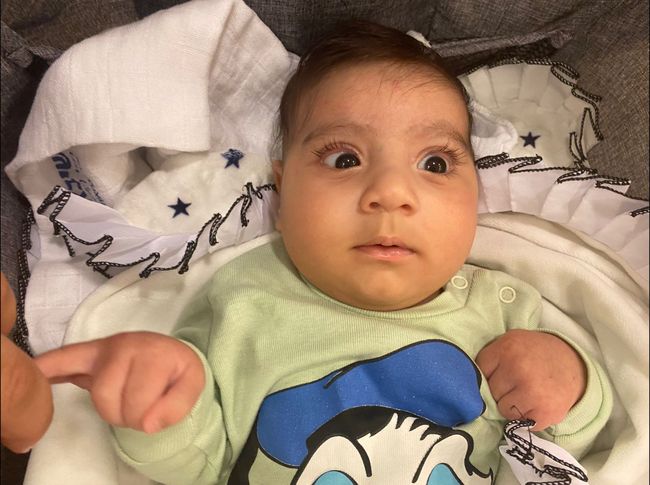 Brwa's journey has not been an easy one, but we are absolutely amazed by how God brought him through such a difficult experience with minimal long-term effects. We're so grateful for Brwa and his precious life and while he and his mom will be greatly missed, we're excited to send them home to Brwa's dad, brothers, and sisters.
One-year-old Lalo from Kurdistan had his interventional catheterization on Tuesday morning. The doctors placed a stent in the right branch of the pulmonary artery, and dilated the stent that was placed in the left branch last year. The very next day we found Lalo running through the halls of Sheba hospital!
You'd never have guessed that he'd had a big procedure the day before. "He doesn't like the room in the ICU," his dad explained. "All he wants to do is run." Luckily for Lalo, his doctors decided to discharge him to our house in Ashdod, where he's free to run and play to his heart's content. He will have a follow-up echo next week at Sheba.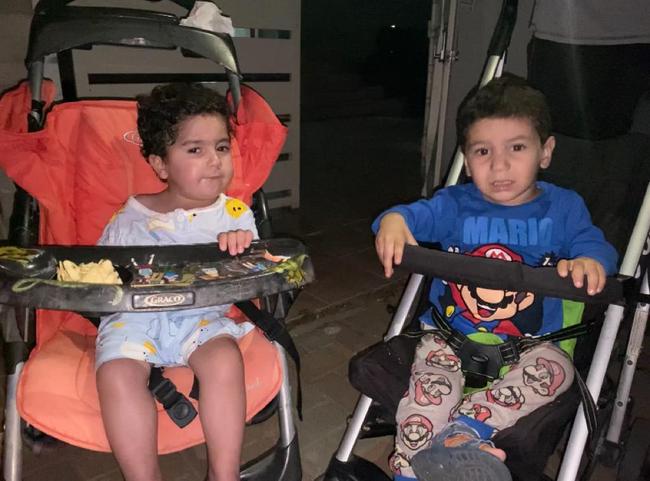 Joining Lalo on nighttime park outings in Ashdod is 
Sohaib
 (above left), who returned to us after six difficult weeks in the hospital following a sudden collapse after his first surgery. It's so good to see Sohaib slowly becoming his normal self again. On Sunday, we found him toddling around the cardiac clinic, babbling to his mom, and checking out the toy cars in the waiting room.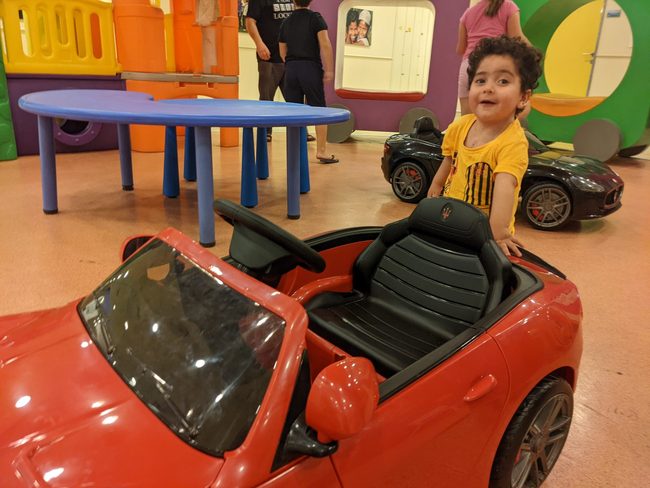 Every day we see even more progress as he grows more and more happy and active. Sohaib will have an echo and ultrasound next week to monitor his progress, after which the doctors will consider the next steps for him.
Tiny Hamza from Gaza has been waiting all week for his blood tests to improve before he could be discharged from Sheba. Finally on Wednesday morning his test results were good and he and his grandmother could return home, much to the delight of his family. Late Wednesday afternoon, I got a text from his overjoyed mother: "He has arrived, thank God!"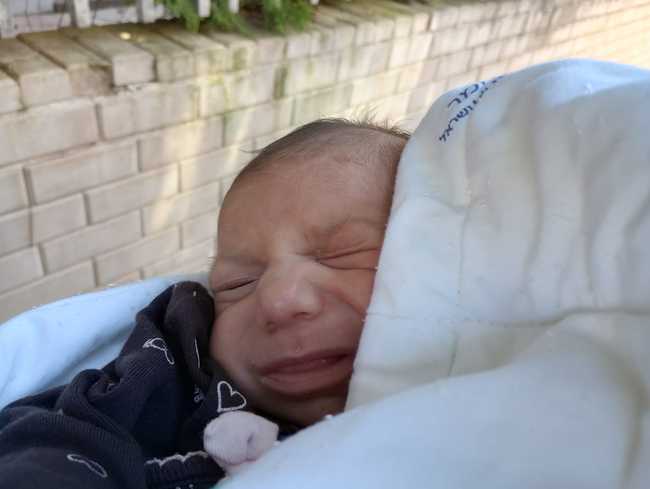 We'll see Hamza again soon for a follow up echo. In the meantime, let's pray for safety and growth for him back home.
Two-year-old Taleen was also discharged from Sheba this week, three weeks after her big surgery. She's warmed up to all of us volunteers over the last week and now blows kisses to us whenever she sees us:
Because she has to return to Sheba in three days for a blood test, she and her dad are spending the weekend with us in Ashdod. Pray for good results from her blood test so they can go home to their family.
Little Malak from Gaza was briefly reintubated over the weekend after she had some trouble breathing, but she is off the ventilator once more and doing well. What's more, she is finally awake and responding to her mother's voice: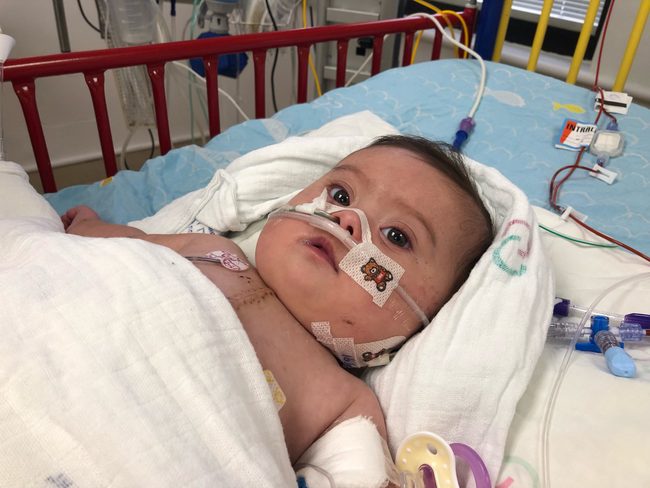 The doctors removed her central line on Wednesday and hope to remove her arterial line soon. These are big steps for a baby who has come off the ECMO machine. Praise God for Malak's recovery!
Baby Liya from Gaza is also taking big steps in her recovery. This week we've often found her cruising the halls of Sheba hospital in her stroller with her mother, who is exuding joy more and more each day. And our coworker Laura was impressed with how well Liya is now drinking from her bottle: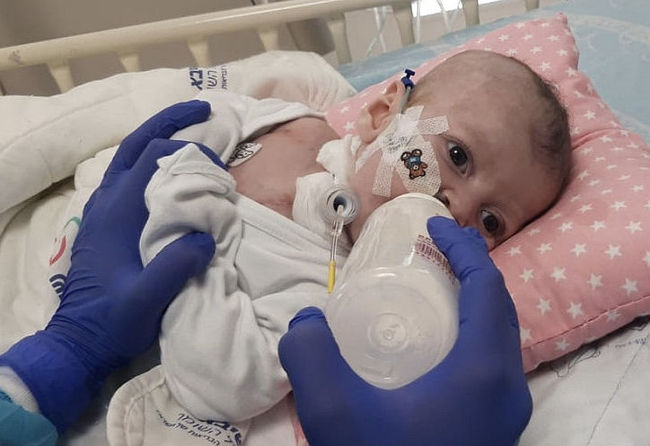 Liya is doing well without the ventilator during the daytime, and the doctors are even considering discharging her to Gaza at the end of next week.
Next door in the ICU, tiny Somaia is still struggling with only small signs of improvement. This week the hospital made steps to transfer her to a hospital back home in Gaza, still on a ventilator.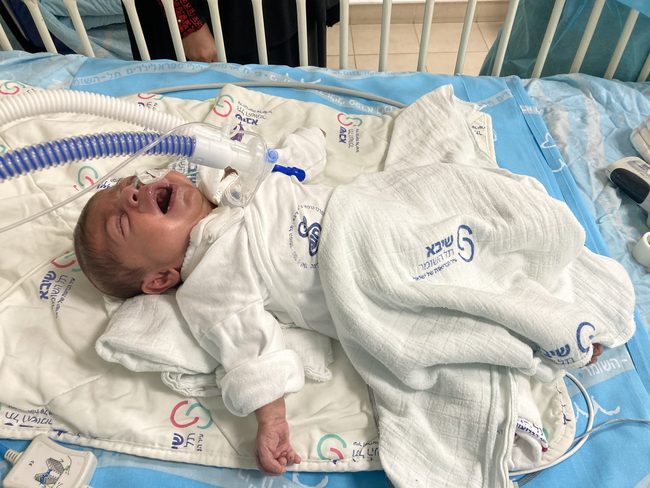 Somaia is still in very fragile condition and this would be a major risk for her. Please pray for wisdom and guidance for her doctors and those in the hospital administration, as well as for her family.
Our good friends Abed from Gaza and his mother returned to Sheba hospital for a couple of days this week after six months at home. Like Liya and Somaia, Abed had a long stay in the ICU at Sheba with a tracheostomy—nine months—and we're so glad to see that he is now breathing on his own with just a bit of oxygen support: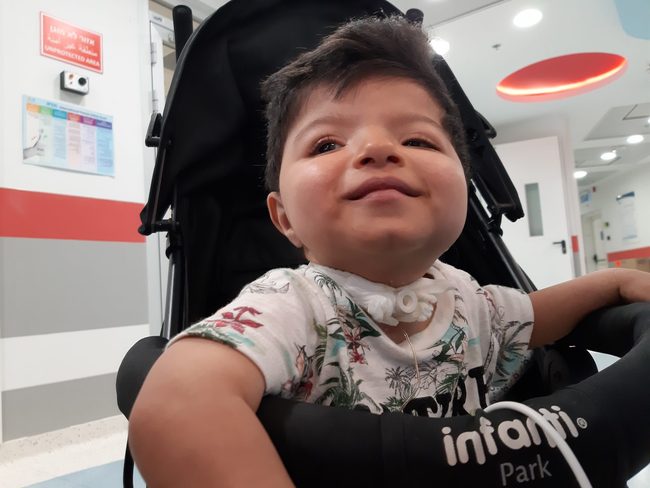 His family is hoping he can get his tracheostomy removed soon, but after a couple of days of monitoring at Sheba, the doctors decided that he needs a little more time. We hope than in a month or two he'll be big enough to have it removed, and in the meantime, pray for growth and improvement for him.
Looking forward to next week, our beautiful Lewan will likely be called in for surgery.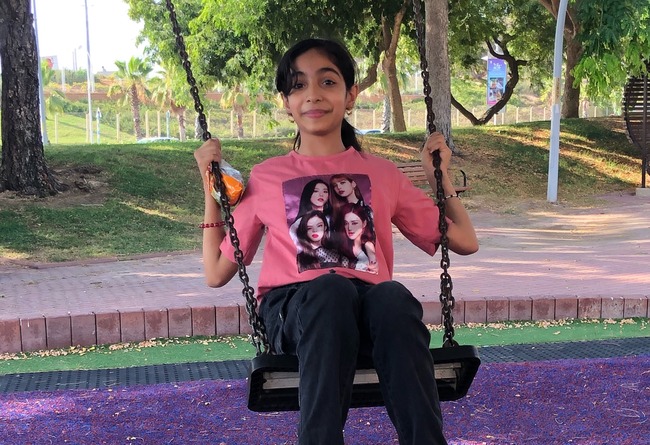 She had a CT scan on Wednesday morning, and the cardiologists will meet on Sunday to discuss a surgical plan for her. Please pray for her and her mother as they wait for the surgery.
As this week ends, we're saying goodbye to two of our beloved coworkers. Esther and Laura from Germany have been with us for a month and have been such a blessing to us. They have both brought so much joy to our community, and served these children wholeheartedly and with great love. Please join us in praying for Esther and Laura as they return home to Germany: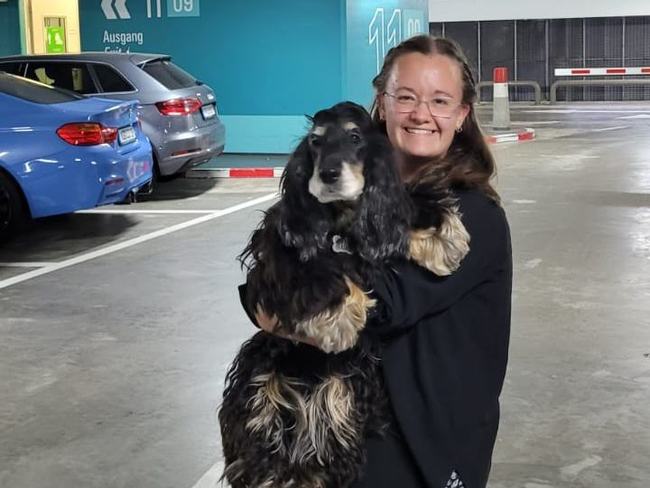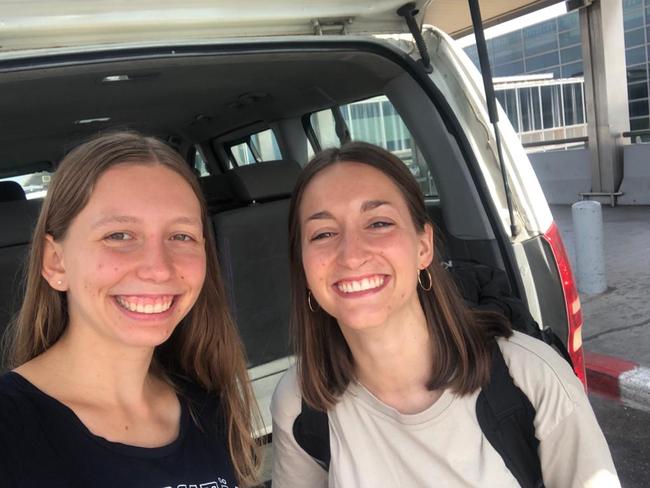 We are so grateful this week to have so much good news to share about our kids in the hospital and home. Yet one of the most characteristic aspects of life here is the constant coexistence of joy and grief. Even as we rejoice with the families of Ahmed, Liya, Brwa, and so many others, we feel disappointment and frustration with Somaia's family as she struggles without improvement. And many of us are still coping with the sudden death of our friend Haitham.
As I sat outside the ICU yesterday morning, waiting for Ahmed to come out of surgery, I began reading through the Psalms. A verse in Psalm 13 resonated with me; "How long, O Lord?" David asks. "How long must a wrestle with my thoughts and every day have sorrow in my heart?"
Yes, I realized, thinking back on a week that for many of us was filled with grief, anxiety, and sleepless nights, this sounds familiar.
But we are not abandoned in grief. Even this psalm of pleading for help from God ends with hope: "But I trust in your unfailing love: my heart rejoices in your salvation. I will sing to the Lord, for he has been good to me."
And just a little further down the page, in Psalm 16, David says, "I have set the Lord always before me. Because he is at my right hand, I will not be shaken. Therefore my heart is glad and my tongue rejoices; my body also will rest secure."
This is the hope and joy that we are given, and it is in this joy that we carry on. Through bright, joyful days and dark, sleepless nights alike, the Lord is at our right hand, and he will hold us secure.
Thank you for praying with us,
Bria for Shevet Achim