He will wipe every tear from their eyes.
There will be no more death or mourning or crying or pain,
for the old order of things has passed away.
Revelation 21:4
Friends,
Monday morning began on a note of excitement and anticipation. Not only was it baby Lawik's three-month birthday—a milestone his mother was eager to celebrate—but his CT scan and echo looked better and doctors were decreasing ECMO heart-lung support and preparing to disconnect the device altogether. We got a hopeful phone call from his mother, who told us Lawik was still doing well with lessened support.
However within half an hour we got another phone call, this time from a doctor in the ICU. During the slow, painstaking process of weaning Lawik from the ECMO, he began bleeding suddenly and all the doctors' best efforts were not enough to save him. Doro, Kathy, and Petra rushed to the hospital, where they prayed and grieved alongside Lawik's mother.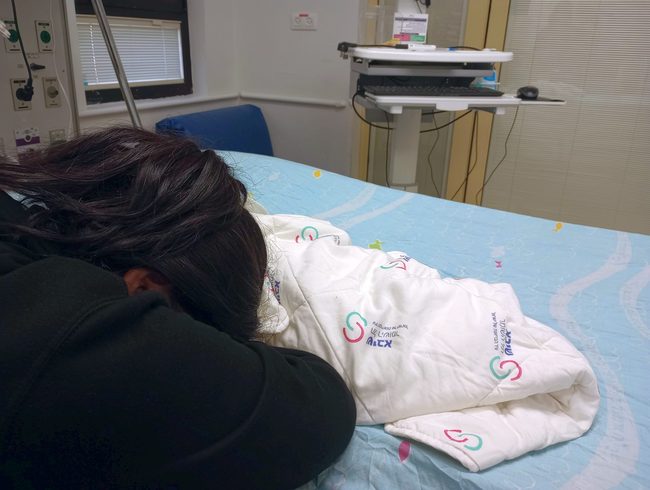 "She started singing for him once again as she always did and heartbreakingly said goodbye to her only beloved son," Doro wrote in her
farewell blog
. "Lawik's life—even though short—was a wonderful gift and there is peace in knowing that he was loved so so much, from his family, from us, and more than we all possibly could, from God."
The next morning, we brought Lawik and his mother to Jerusalem, to a cemetery on the ridge just above the Garden Tomb.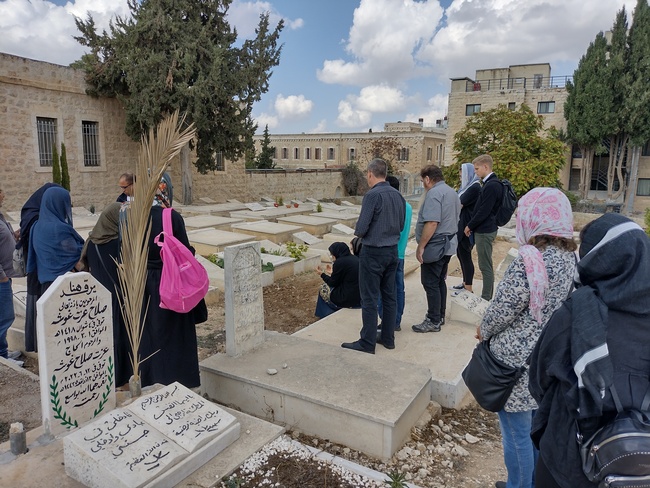 A stone's throw from the place where death itself was conquered, we buried our precious boy—a seed planted in hope, waiting for the Voice that spoke him into being to call him back to life. Until then, we rest in the confidence that Lawik is safely in the loving arms of his Maker.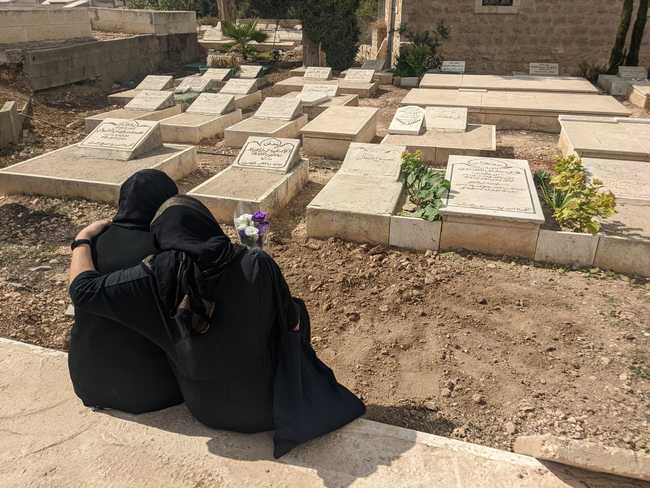 We are trusting the Father also for 13-year-old
Mohammed M.A.
, who arrived from Kurdistan just this week and is already planned to go into surgery at Hadassah hospital on Sunday. Mohammed has a complex single-ventricle heart and did not undergo the normal three-stage repair as a small child.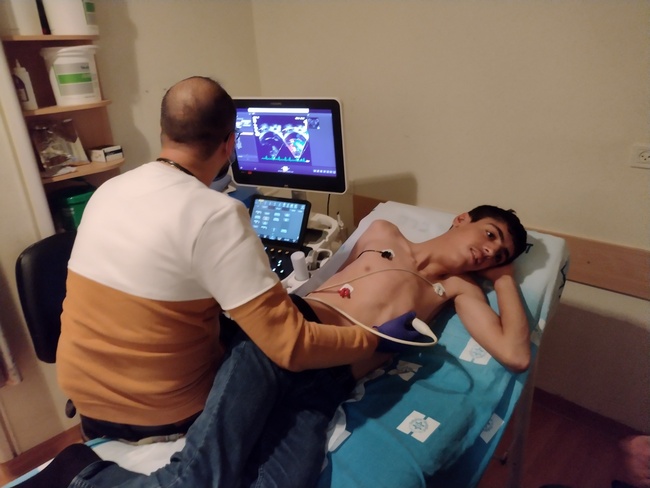 At Mohammed's first echo in Israel cardiologists additionally found at least one of his valves is nonfunctional and likely needs to be replaced. The operation on Sunday will be difficult and high-risk, but there is great comfort in knowing that we are not the authors of his story, nor are the surgeons. Not one moment of Mohammed's life has ever slipped out of the Father's hands, and we are trusting him to care for his beloved child in his perfect love.
Meanwhile at Sheba Medical Center doctors planned to send baby Kamel home to Gaza on Sunday after his lifesaving surgery. But an echo first thing that morning showed increased pressure on some of the valves in his heart, and his cardiologist is now considering a catheterization to resolve this before Kamel goes home: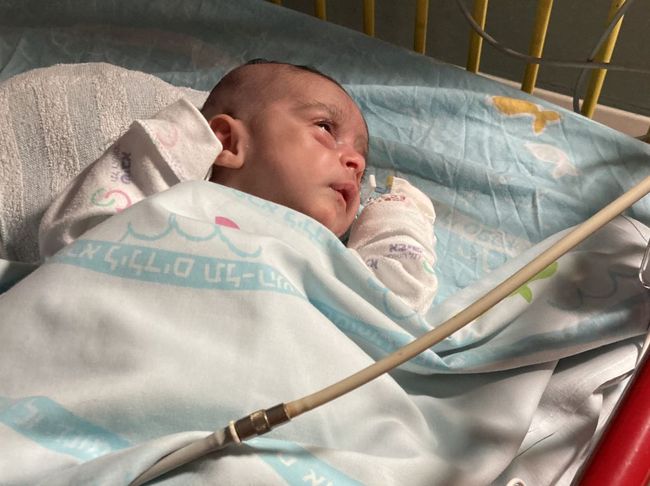 In the meantime, Kamel is growing and looking stronger every day. He's awake more and more often and is slowly growing more alert. Please continue in prayer for Kamel and his grandmother.
Little Jamal from Gaza finally went home on Sunday, along with our wide-eyed Ahmad N: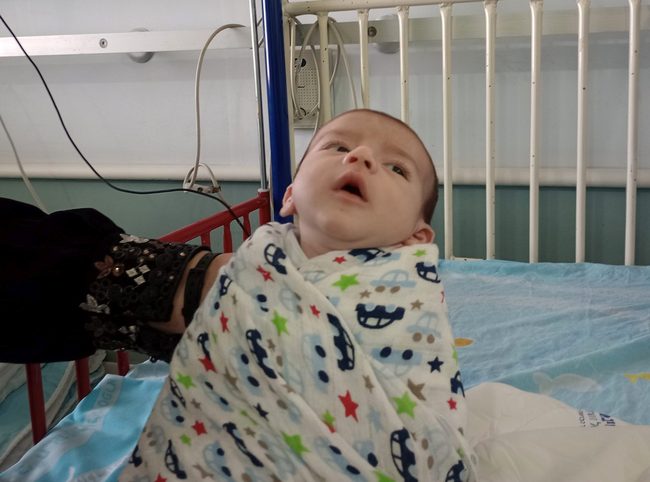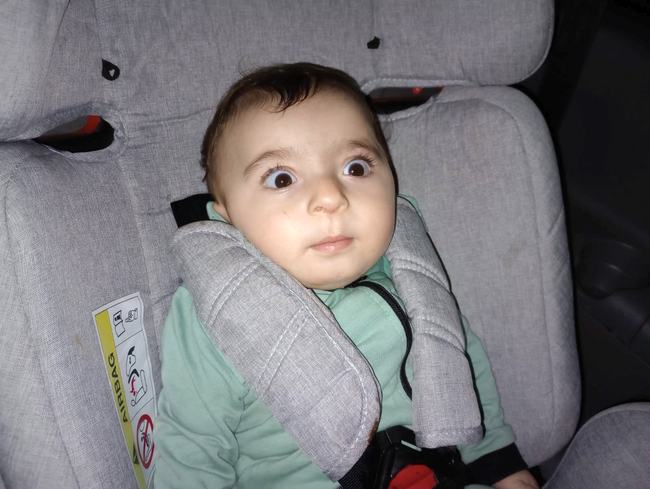 Both are doing very well and need to return in a month or two for follow-up. Mohammed A.S. from the West Bank also went home on Sunday after a cath last week and we'll see him next week for an echo: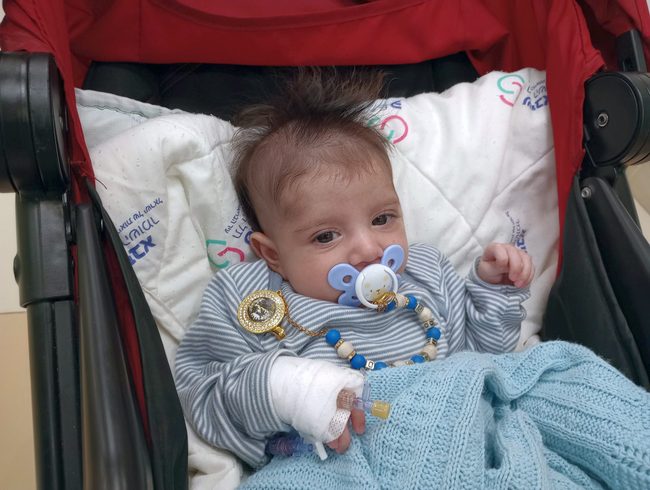 Pray for safety and growth for these three little guys as they enjoy time at home with their families.
Sheba doctors hoped our sweet Hazhin from Kurdistan would be ready for her arterial switch operation this week, but she was not stable enough. They discovered that she had too much blood flowing to her lungs through the shunt that was placed in her first surgery, and not enough to the lower half of her body.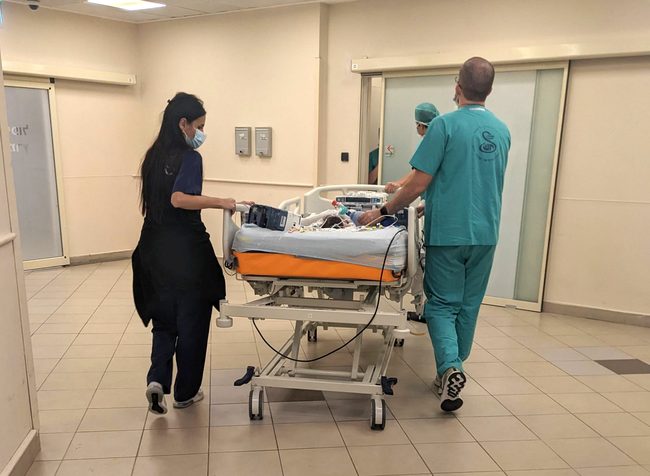 So her doctors took her to surgery on Wednesday to reduce the amount of blood flow through the shunt, and Hazhin is already improving. Her dad is taking good care of her and can often be found at her bedside, holding her little hands and talking to her: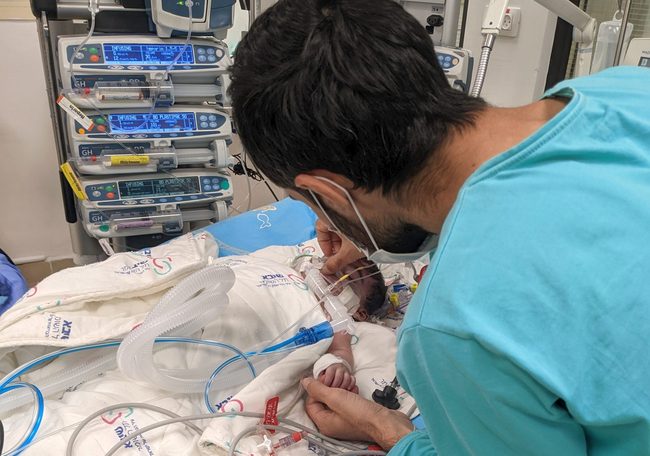 Please pray that Hazhin will continue to improve and will be stable enough for the arterial switch operation next week.
Little Somaia from Gaza is still in the ICU at Sheba and not making much progress in being able to come off the ventilator. She is however growing quite a bit, and is often awake and alert now: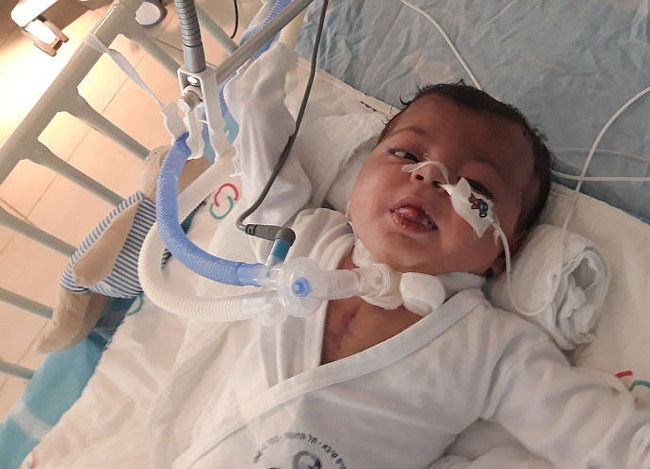 Our coworker
Elise writes
 that she likes to stop by and play with her:
My hope grew so much today as I saw this six-month-old girl becoming more and more capable of acting as one. She grabs a lot of things and gets better and better at expressing what she likes and doesn't like. During my visit a nurse stopped by who was very happy to see us trying to keep Somaia busy, trying to help her develop and encouraging her.
As they wait for improvement for their own babies, Somaia's aunt and Hazhin's dad are incredible blessings to us and the other families in the hospital. Immediately after Lawik's death on Monday, Somaia's aunt was sitting face-to-face with his mother on the floor of the ICU, comforting her and crying with her: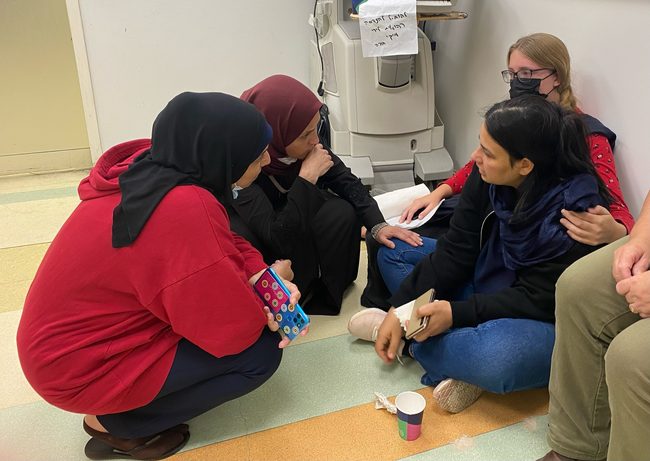 The next day, Hazhin's father left his own baby's bedside to carry Lawik to his grave in Jerusalem: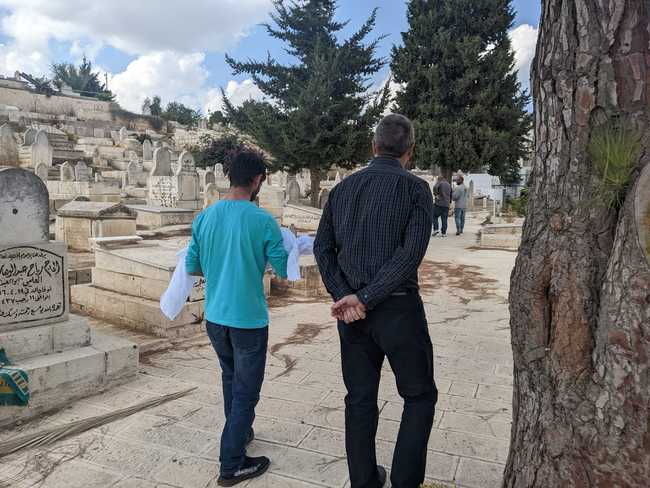 This outpouring of love and compassion is a beautiful thing to witness and we are grateful for the role that these parents and relatives play in each other's lives.
In fact, it was impossible this week not to be struck by the overflow of love and faith. In the darkest, most seemingly hopeless moments—weeping in an ICU room where the machines have gone silent, standing before a child-sized grave—still grace and hope have abounded.
While these moments are devastating, sometimes even crushing in their weight, they are not the end. We are walking through a story yet to be finished, and while we cannot fully understand every chapter, we know the Author is good. The ending is written, sealed two thousand years ago when a grave not far from Lawik's burst open and was left empty. We are being guided step by step to that beautiful final chapter which is not an ending at all but the prologue to eternity. Until then, may we continue in faith and obedience to the One who will one day dry our tears and make all things new.
Thank you for joining us in prayer,
Bria for Shevet Achim