Dear coworkers,
Nearly two months ago we heard of another child in Kurdistan, northern Iraq, newly-born with transposition of the great arteries. These children can be given a normal life if surgery to switch back the arteries is done soon enough.
We made contact with the family twice about coming to Israel but they dropped out of sight. That could have been a good sign–some families have the means to travel quickly to neighboring Iran, and surgeries there have been successful.
Maybe it was the Holy Spirit, because this baby boy came to mind yet again when I traveled to Iraq this week. With the help of our Kurdish volunteer Dr. Qaraman we made our way to the family's mountainous village and entered their home. There was a crib in the living room ominously covered with blankets, and then the mother pulled them back:
Sure enough little Rezhwan was still clinging to life, but nothing had been done for him. His lovely young parents told us their only option was to sell their small home, and even that wouldn't bring enough to cover his surgery. They couldn't see the way forward and were paralyzed.
Well we had to say it three or four times and I'm still not sure it really sank in. We ask Kurdish families to share in the costs of surgery, but only as far as they are able. Even if you say you have no money we'll still take him.
God knows our situation. Give him whatever you have and he will multiply it. Didn't the Messiah feed 5000 with two loaves and five fishes?
These are the times I'm grateful for our community's upside-down approach to fundraising. It may have started with Dr. Ami Cohen, the founder of the Save a Child's Heart charity in Israel. I remember him pressing us when we started bringing him children from Gaza in 1996: "Just bring us the kids. We'll worry about the money later."
Somehow it always works out. Hadassah Hospital in Jerusalem has agreed to accept Rezhwan. Tomorrow God willing we will file the papers for his visa to Israel.
The most recent transposition child to come to Israel from Iraq is doing great after her big switch surgery at Hadassah on Tuesday; Petra wrote on Shan's blog that "I've never seen a child look so good right after surgery!"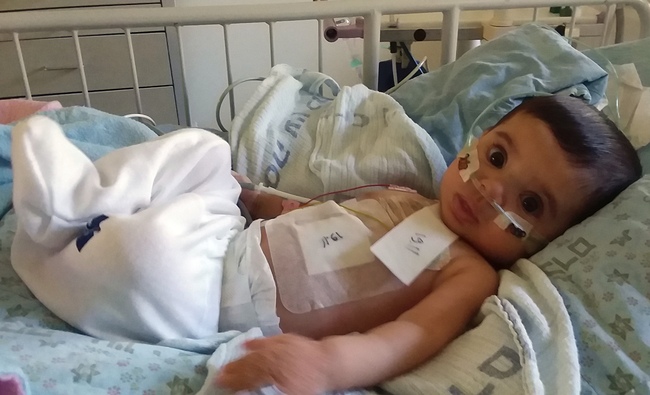 But the transposition baby before that, our beloved Hazhin, is still struggling in the ICU at the Sheba Medical Center while awaiting her switch surgery. Please see Bria's letter and join us in praying, and also Doro's report of the tears she saw today in the father's eyes: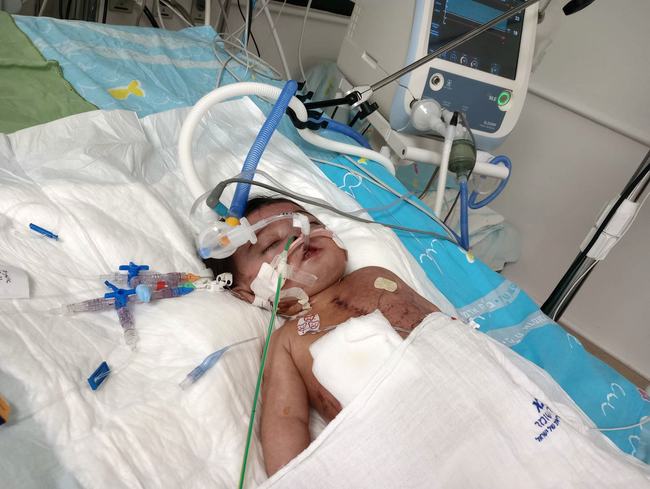 Gaza is reeling this weekend after a party trick using gasoline went terribly wrong and 22 members of one family were killed in the inferno. We cry out to the Lord for the suffering people there, and thank him for the each opportunity he gives us to bless them. Petra shares that today we sent newborn Iman ("Faith") back to Gaza, less than two weeks after the life-saving repair of her aorta at Hadassah Hospital: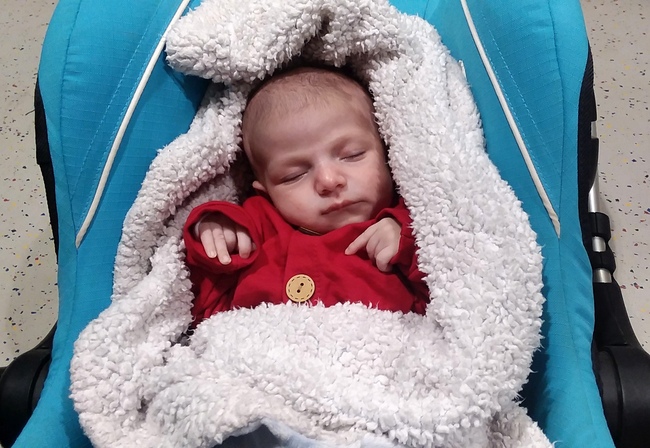 After the echo, we had to wait for a couple hours till the car was ready to take her to the Gaza border. While we were waiting, I held sleeping Iman while her grandmother went to pray. An elderly Jewish woman came and (I think) complimented me on my beautiful daughter in Hebrew. Since she didn't speak English, I thought I wouldn't be able explain to her that Iman isn't mine… but I decided to try Arabic, just in case. And she understood it! We had a good conversation about the work of Shevet Achim, and then she told me that she is from Kurdistan, which is how she knows Arabic! She was happy to hear the Shevet also works with many Kurdish children. Before she left, she wished God's blessings on little Iman and her grandmother. Praise God for Iman's healing, and for the wonderful chance encounters that He puts in our way! 
And two other recently-rescued children, Mira from Hebron and Kenan from Gaza, were back for follow-up at Sheba today. Both are doing well, thank God, and they modeled beautifully for us how to live in peace, even when pacifiers are in short supply:
The big question now is whether the people of Israel can live in peace together, as efforts continue to form a new government composed exclusively of right-wing and religious parties. Many of us who seek to live by the word of God may nod along with 90-year-old rabbi Chaim Druckman, mentor of the Religious Zionist politician Bezalel Smotrich, who argues that Israel should live by what the Torah says: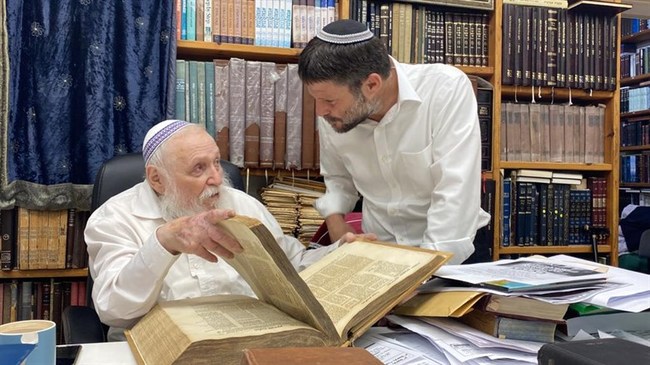 …he expects the new government to "allow Jews to settle wherever possible" and annex Israel's West Bank settlements as well.
"This land is the Land of Israel, and in the Land of Israel Jews [should be allowed] to settle anywhere," he said…
The senior national religious rabbi also said he supported getting rid of any public transportation on the Sabbath.
He said he is aware of the opposition to his views regarding a halachic state but he claimed the pushback stemmed from ignorance with regard to what Jewish halacha is.
"Maybe they think we'll put a streimel on their head," he said, referring to a traditional hat worn by some Haredi men. "Come on, that's absurd."
As for the anti-LGBT Noam faction, which is part of the Religious Zionism alliance, Druckman expressed sympathies with some of its views.
He clarified that he doesn't always like the party's style and how it purports to be the party that cares most about strengthening Israel's Jewish identity, "but on the essence of things, I agree with them."
Druckman said that those who consider Noam's efforts to roll back LGBT rights as a form of coercion should realize that it is the opposing camp that is seeking to coerce the public. He used the example of new requirements on some governmental forms that have signees mark their "parent 1" and "parent 2," as opposed to "mother" and "father," given that not every child has parents who are the same gender.
"Father and mother is something that has existed for generations, so now we're going to change because someone wants to innovate? The one who wants to innovate is the one who is coercing here," he claimed…
Druckman hailed the Hesder army track, which Smotrich completed, saying the combination of Torah study and military service was an ideal route for young men to take. "I see them as King David's soldiers," he said…
Druckman's interview, particularly his support for a halachic state, sparked an outcry among lawmakers slated to serve in the opposition.
Labor chair Merav Michaeli tweeted that Druckman's agenda "is Smotrich's plan of action."
"If you think it ends in a headline in a newspaper, you're wrong. This is their vision for the State of Israel in another 20 years. Religious. Fundamentalist. Messianic," she wrote.
But evangelical/Messianic author Joel Rosenberg, when he hosted Israeli ministry leaders and their wives for a Joshua Fund conference this week, cautioned that Israel's turn toward orthodox religion may mean persecution is coming for believers in the land. Indeed it was reported this week that the "right-hand man" of the rising political star Itamar Ben Gvir also helped establish a fund supporting the worst Jewish terrorists–including the one who placed a bomb in a Purim basket at the door of a Messianic family which nearly killed their teenaged son.
So we ask for discernment in how to think and pray in these days. Perhaps we can draw a lesson from the opening ceremony of the FIFA World Cup this evening in Qatar, which riveted eyes all across the Middle East. Qatar has drawn fierce criticism from the West for not embracing homosexuality and alcohol use as it hosts the event; here's the opening message in response from Qatari leader Sheikh Tamim, alongside the Sunni Muslim rulers of the Middle East including Mohammed bin Salman from Saudi Arabia, President Sisi of Egypt, and Jordan's King Abdullah: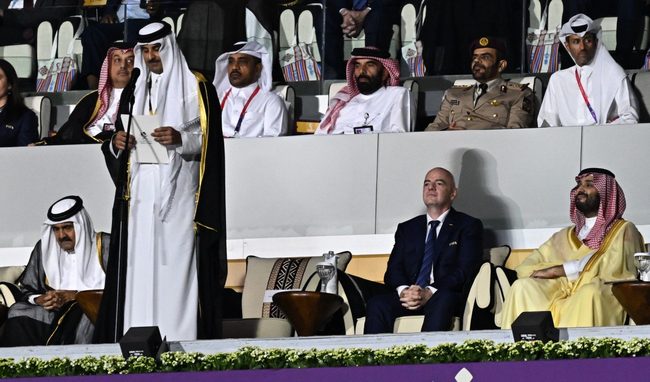 "How beautiful it is for people to put aside what divides them in order to celebrate their diversity and what brings them together at the same time," Sheikh Tamim said, his words translated into English on a video screen inside the stadium.
"I wish all the participating teams a magnificent football performance, high sportsmanship, and a time full of joy, excitement and delight for you all," he continued. "And let there be days that are inspiring with goodness and hope."
Did you notice too how closely he is paraphrasing the start of our namesake psalm?
"Behold how good and how pleasant it is for brothers to dwell together in unity" (Psalm 133).
Jonathan for Shevet Achim