Friends,
In Genesis 22, we read that Abraham is told to take his beloved son Isaac and sacrifice him. Abraham obediently takes Isaac to Mount Moriah, builds an altar, and is ready to kill his only son. However God instead provides a ram:
So Abraham called the name of that place, "The LORD will provide," as it is said to this day, "On the mount of the LORD it shall be provided." 
And God did provide. To that same mount he sent his unique son, Jesus the Messiah, to die in the place of sinful mankind.
As we celebrated Thanksgiving in Ashdod, counting God's blessings on us this year, we remembered that we serve the one who provides.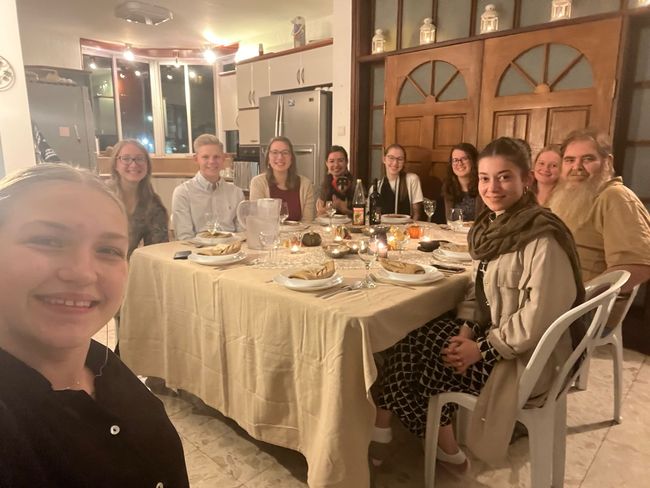 On Thanksgiving Day we visited little 
Hazhin
 from Kurdistan in Sheba Medical Center. She is opening her eyes but the medical staff say there is no real improvement yet in her conditon, and it is very difficult to see her like this. The doctors connected her to dialysis again on Monday, but it hasn't been helping her very much, and she is still very swollen and not losing fluids. She still has sepsis, and some of her other organs are not working well.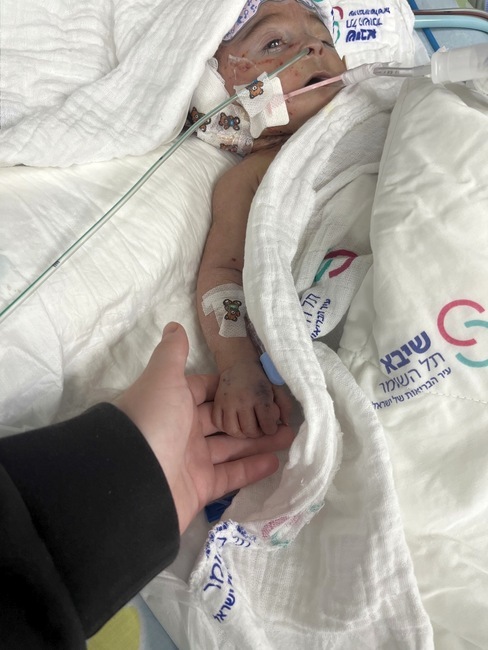 Her father has been having a very hard time these past few days, and has nearly lost hope that his little girl will ever get better. The doctors also tell us that her situation is very serious, and that there is a very real possibility that she won't even make it to her big switch operation. This is terribly difficult news for a father to hear.
However, we know that even when we are helpless, our Lord is the God who provides. Nothing is hopeless with Him. He loves Hazhin more than any of us ever could, and He has wonderful plans for her. Please pray that He will display His healing power in her life.
As we pray for God to provide healing for one child, we also count His many blessings in the lives of others. Today little Kamel was discharged to Gaza, even after some trouble getting his medications: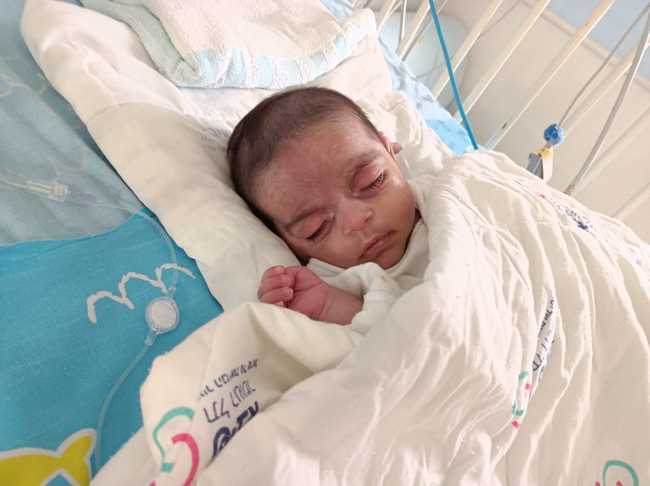 But God provided, and as I write this he is on his way to Gaza with his grandmother. Please pray he'll continue to do well back in Gaza. Praise God for little Kamel's life!
Also discharged from Sheba Medical Center today was Mohammed A.S. from the West Bank, who has fully recovered from his bronchitis, and is doing very well. Praise God!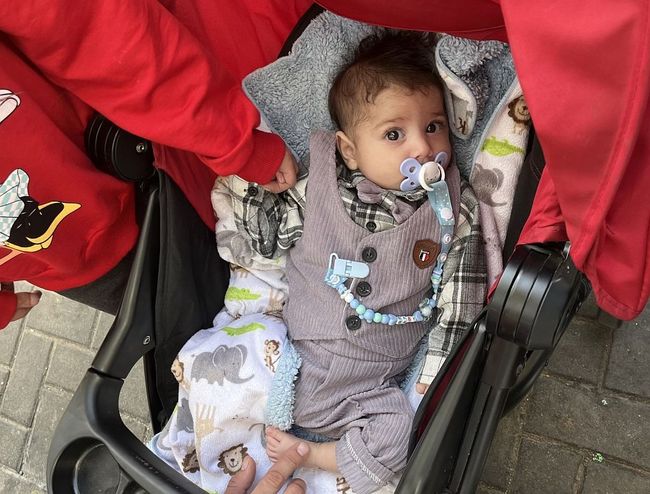 Another blessing is
Kenan
 from Gaza, who is doing very well after he was admitted with a blood clot ten days ago. He is a very active and smiley little boy, who is warming up to some of our coworkers and looking forward to going home soon: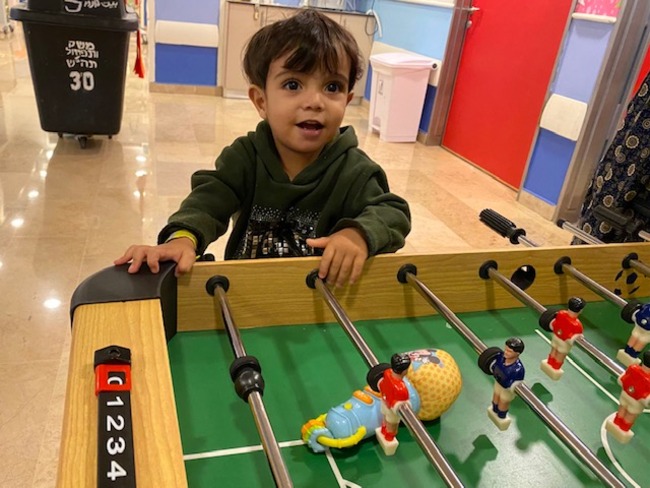 Doctors told us he could be discharged as soon as tomorrow – Thanks be to God!
I know that many of you have been faithfully praying that God will provide a place for little Somaia from Gaza, who has been in the Sheba ICU for eight months. We still do not have any viable transfer options for her, but she has had some great improvement in the past weeks. She is very active, and really enjoys playing with her sweet aunt and with us volunteers. Praise God! It's a wonderful blessing to see her this cheerful and awake!
Five-year-old 
Fatoum
, also from Gaza, has made very good progress after her surgery two weeks ago. She is feeling a bit homesick and is missing her friends back in Gaza: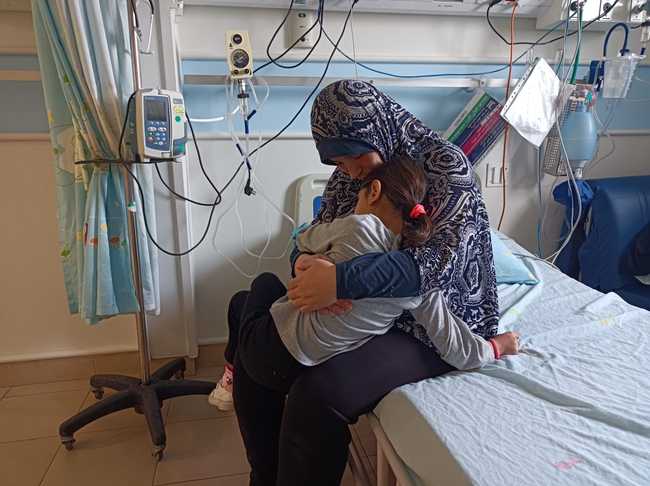 However, she is enjoying spending time with some of us volunteers; when coworker Luisa visited her yesterday, she didn't want her to leave. Please pray she'll soon be allowed to return home.
Along with the many blessings this week, there have also been disappointments. But we know that God will provide in other ways. Two of our Kurdish kids, San and Lya, were both scheduled for procedures this week after waiting for weeks.
San was supposed to have his surgery on Sunday; however, right before he was admitted to his room, doctors discovered that his teeth need a lot of work before he can have heart surgery: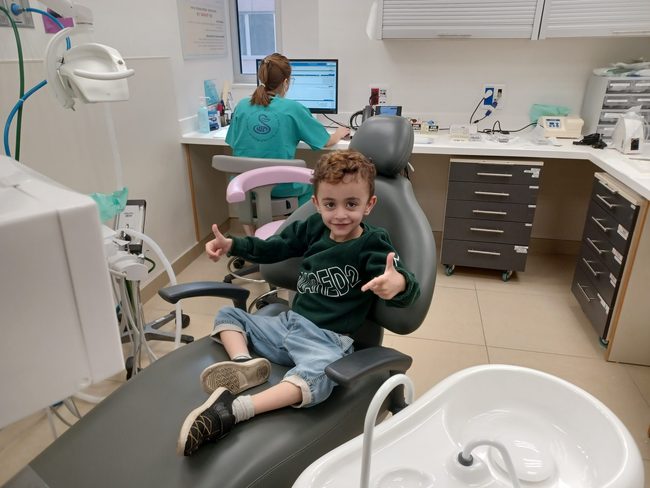 It would be dangerous for him to risk having a dental infection after a surgery. This was a big disappointment for him and his mother. However, by God's grace, we are moving forward with getting him the dental work that he needs. We pray that God will provide good results from his dental procedures, and that he will soon be able to have his surgery.
Lya was scheduled for a catheterization on Tuesday, but when she and her mother arrived at the hospital, they were told that there was an emergency catheterization, and that Lya couldn't have her procedure that day. That was disappointing news for her mother. However, God willing, she will go in for her catheterization in one week. Please pray for good results for her and patience as they wait with us in Ashdod: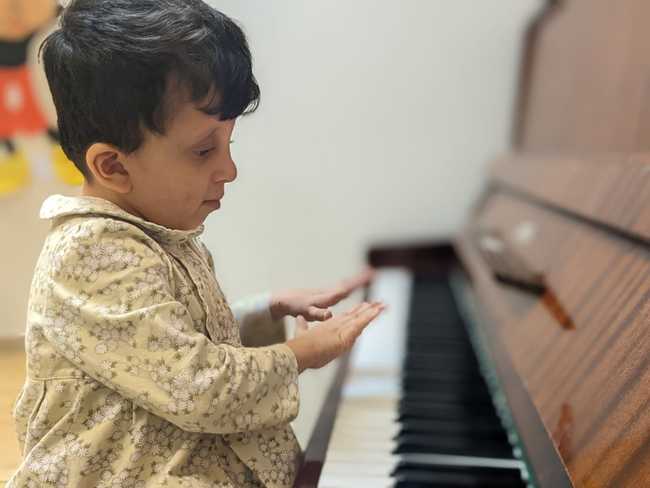 In our Jerusalem guest house, things have been moving quickly for our Kurdish children. The mother of adorable one-and-a-half-year-old
Sineor
got the good news that he will be going into surgery at Hadassah Medical Center on Wednesday of next week. Her first reaction was to ask us to be praying for him!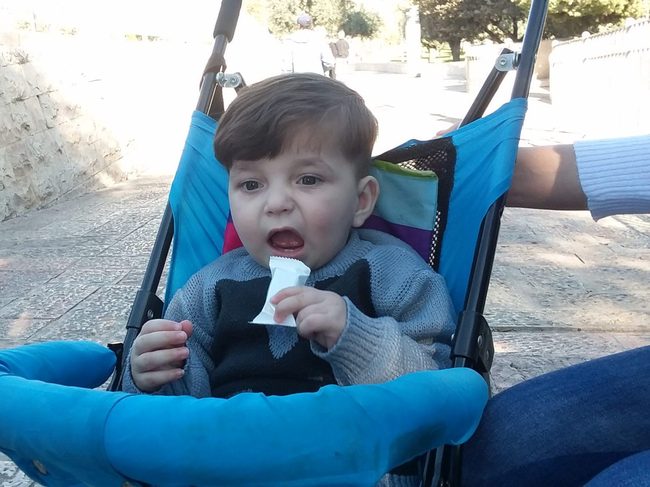 Thank God that he can have this necessary surgery. Please pray that God will let it go very well, and that He will comfort Sineor's mother as she is understandably worried about her only child.
We also got some good news from six-year-old Azhan's first echo on Sunday. The doctors say that he is ready for surgery, and that they have high hopes it will go very well for him. They hope to call him into surgery sometime next week: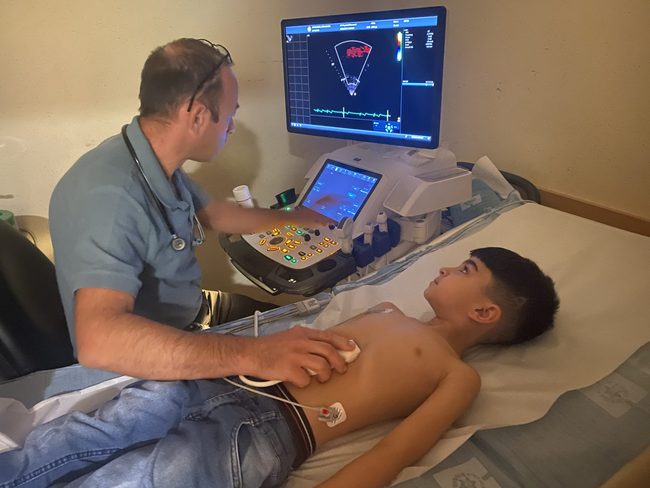 Please pray that God will give him a good surgery, and a fast recovery. Thank God for the good prognosis for this sweet boy!
Another blessing this week is little five-month-old Shan, who continues to recover quickly. She was moved to the pediatric ward at Hadassah on Monday, and was taken off supplemental oxygen this morning: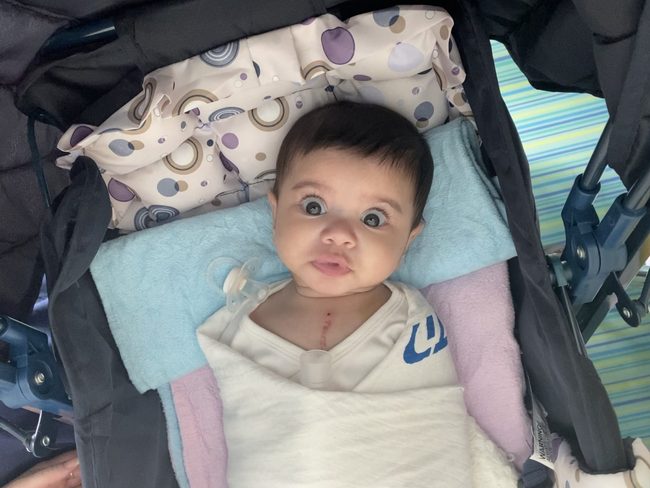 She is very active and cheerful, and is charming all of the doctors and nurses with her easy smile and big brown eyes. Praise God for this beautiful little girl!
Fourteen-year-old Mohammed M.A. from Kurdistan returned on Thanksgiving for a second time to the Hadassah emergency room, as he had a fever and vomiting. The doctors discovered inflammatory markers in his blood, and fluid around his heart. After more tests today it was decided to admit him to the ICU for further observation. We pray that God will provide wisdom for the doctors and answers for Mohammed and his mother: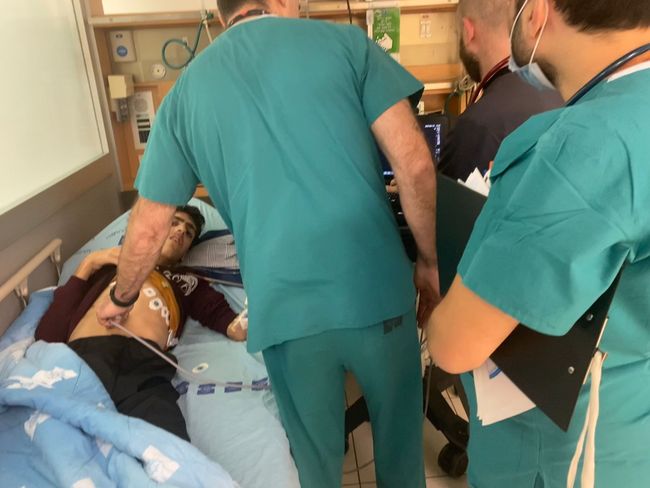 In the good times, and in the bad times, we know that God will always provide. Whether we are joyfully praising Him for the healing of a child, or on our knees begging for His healing in another child, we can be thankful to Him and trust that His plans are always best, obeying 
Paul's command
:
Rejoice always, pray without ceasing, give thanks in all circumstances, for this is the will of God in Messiah Jesus for you.
May God bless you and thank you for joining us in prayer,
Petra for Shevet Achim