Dear coworkers,
An Israeli number appeared on the phone screen this afternoon. A hesitant, embarrassed voice mumbled something about being a doctor, and it sounded like he'd never done anything like this before, but somehow he'd gotten connected with a Palestinian family with a baby who needed urgent heart surgery…
Friends, we're called to feed that faint flame flickering in the hearts of the people of Israel toward their neighbors. Quickly we thanked the caller for his ichpatiut, which translates as "showing sympathy toward another, ready to act for him."
The doctor cheered up immediately, and gladly agreed to visit the family in the hospital, even offering to translate with his broken Arabic.
A similar story appeared this week in the Jerusalem Post:
It began just after the second consecutive horrific terrorist attack in the Jerusalem area in early February…

Amid those headlines was something that didn't appear anywhere. Only the principals knew about it. Call it, to paraphrase Leonard Cohen, a crack in darkness to let a little light illuminate the notion that all was not lost – with the world, the country, and with ourselves…
A 36-year-old married father of two, Mohammed (not his real name) is a baker who traverses Area C every day from his home in a Palestinian village near Abu Dis, to his job in a nearby settlement.
A year or so ago, Mohammed begin experiencing fatigue and chest pains and went to his local doctor, who sent him to a hospital in Ramallah for a battery of tests, including an EKG. The diagnosis was an irregular heartbeat that required an operation.
…along with those issues that can unite Israelis and Palestinians, there are clearly differences. One is the national health service, which almost all Israelis are fortunate to have. Not so with Palestinians. The operation that his Palestinian health service was suggesting would cost Mohammed in the ballpark of NIS 60,000.
Regardless of how good his burekas are, that's not the kind of money the average Palestinian laborer has at his fingertips. So Mohammed refrained from undergoing the operation and over the months, began to suffer more from tiredness and lethargy.
At our last meeting, an idea came to me. I mentioned it to Mohammed and told him not to get his hopes up.
Without any illusions that I would even get an answer, I asked Judy Siegel, the veteran health reporter for The Jerusalem Post – who possesses a vast black book of medical professionals in every sphere around the country – for a couple of email addresses and phone numbers.
I then reached out to Prof. Offer Amir, the director of the Heart Institute at Jerusalem's Hadassah Medical Center. In my email, I explained Mohammed's situation, attached all the relevant tests he had already done, and asked if there was any mechanism in place that could help him, despite him not being an Israeli citizen or member of an Israeli health fund.
To my amazement, I received an answer from Amir within 24 hours. He wrote "I went over the tests and in my opinion he needs one more test done. I spoke with Prof. Luria, the director of the unit and I sent a request to the management of Hadassah as well as the company that provides the necessary equipment to see if they'll waive the costs accrued."
In less than a week, Amir sent another message: "It hasn't been easy but there's a chance that this will work out. Send me Mohammed's phone number and we'll invite him to come in for the test."
The following Sunday morning, Mohammed arrived at Hadassah bright and early, and with the help of Amir's staff, went through all the bureaucratic hoops that we're all used to. The test they performed later in the day confirmed the initial diagnosis that he was in need of an operation.
Without hesitation on the hospital's part, he was admitted and the following morning the operation took place. Amir sent a message later in the day, saying: "A very complex ablation (over four hours) but a very successful one, done beautifully by Prof. Luria."
The next morning, Mohammed was released and spent the next week recuperating at home. And then he went back to work.
THERE ARE two sets of people who won't be happy with the Mohammed Incident. One is those who think that Israel's "occupation" has created a lopsided situation in which Palestinians, like Mahmoud, are totally at the whim of someone's goodwill, to receive the care and treatment, that is part and parcel available to any Israeli citizen.
The other set is those who bristle over the idea that a Palestinian – a non-Israeli citizen – would receive red-carpet pro bono treatment by Israel's finest, when hospitals are complaining about budgets, lack of doctors etc. Let's deal with the misery and suffering of our fellow Jews first.
And let's not forget a third sector, the reason we're not using Mohammed's real name – those in Palestinian society who would view him as "collaborating" with the Zionist enemy.
That's a lot of people who would choose ideology over Mohammed having a healthy heart. Is it any wonder that as a species, humans are certainly doomed?
All sides may have valid points, but they are looking at the situation from their narrow corner – bogged down in the century-long struggle over this land that has caused many of us to lose our perspective, unable or unwilling to break out of those confines.
I didn't choose to publicize the story of Mohammed to toot my own horn, or to boast about how altruistic the medical staff at Hadassah is, but to raise the issue of how our actions (and inactions) can lead to surprising results.
So what's new about this story? Haven't we seen similar scenes unfold before our eyes for years?
Yes we have. But it has been primarily the work of foreign Christians partnering with Israeli hospitals. The missing partner is the people of Israel.
This week I typed "Shevet Achim" into a search engine in English; about half the results on the first page related to the work of our community, thanks to the good work of our bloggers. But when I typed it in Hebrew there appeared not a single reference to heart surgeries in Israel for Middle Eastern children. Our work is largely invisible to those for whom it is most important.
If you've been paying attention, I've talked about this issue periodically for years. But like a lot of things, I won't do anything about it unless the Lord jerks the reins a little harder than usual (see Psalm 32:9). It's possible that we're still missing $450,000 to pay for 2022 surgeries because we are missing our intended partner.
So Lord help us to no longer be silent in Hebrew (and Kurdish and Arabic). Open our lips that we may declare your praise.
There are such beautiful stories to be told. Do you remember the Yazidi refugee child Saan from last week's letter, flown into Israel on oxygen support, at 6 lbs/3 kgs his skin hanging in flaps from his twiglike arms? A week ago he was judged far too frail for the emergency surgery to switch his great arteries; early this morning we barely caught up to him (newly-plump) just before he was whisked into Hadassah hospital's underground OR:


Sally from Shevet Achim UK is visiting with us this week, and she 
went into the ICU
 with the anxious mother after the surgery:
To see Um Saan's smile of relief as her tiny son lay in ICU after his procedure and she heard first hand from a doctor that her little one was doing well, was a moment we shall never forget.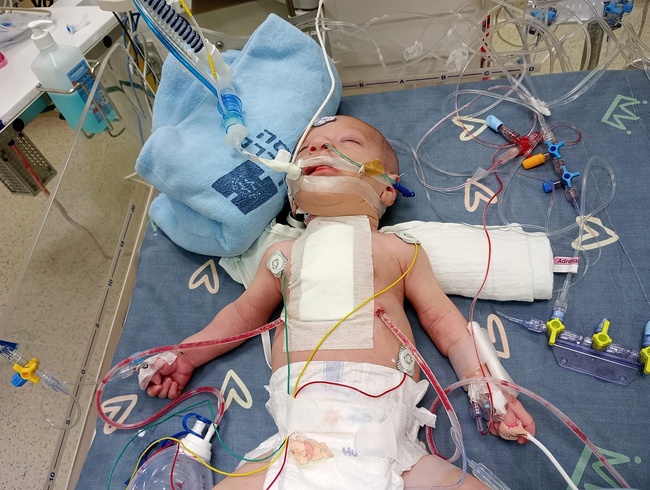 Praise be to God for His loving kindness, His comfort and His equipping such a brilliant and empathetic medical team to be the ones appointed to perform this intricate surgery on baby Saan.
And at the same hour the same story unfolded down at the Sheba Medical Center near Tel Aviv, as surgeons 
rescued newborn Rahaf
 from Gaza by reconnecting her interrupted aorta: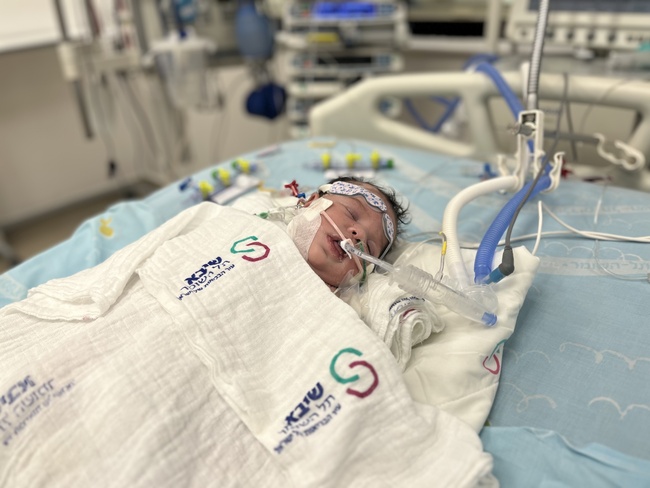 Tomorrow and the next day three more Gaza baby boys, 
Ahmed
, 
Majed
 and 
Ayham
 are also scheduled for life-saving cardiac interventions: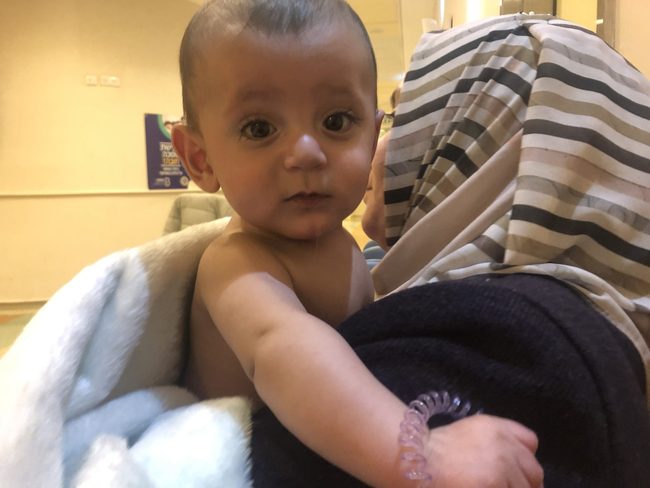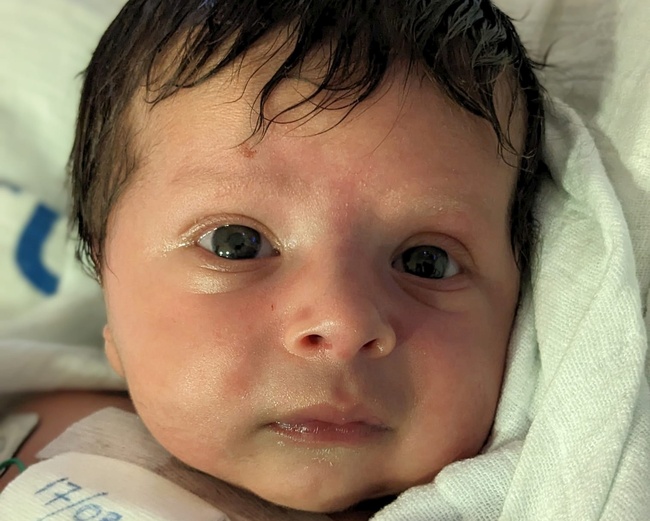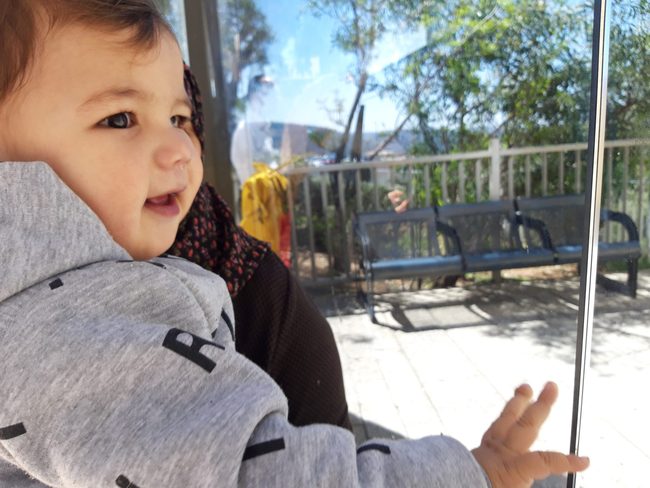 Friends, five children plucked from the fire in three days. We have to let our Jewish and Muslim neighbors know this is happening, because it is such a tangible sign of the kingdom of Messiah, in which all men are brothers.
Jonathan for Shevet Achim
"Behold how good and how pleasant it is for brothers to dwell together in unity" (Psalm 133).