Brothers and sisters,
We have spoken a lot this week in our community about love. This morning we read Paul's guidelines in Romans 14 for how to live together with others. The key verse: So then let us pursue what makes for peace and for mutual upbuilding.
In Shevet Achim we have been struggling for a while (although things seem to be going in the right direction). And I think it's because we are quick to judge and slow in grace. Jonathan likes to quote in the morning meetings the slogan engraved outside the YMCA chapel in Jerusalem: In essentials unity, in non-essentials liberty, in all things charity.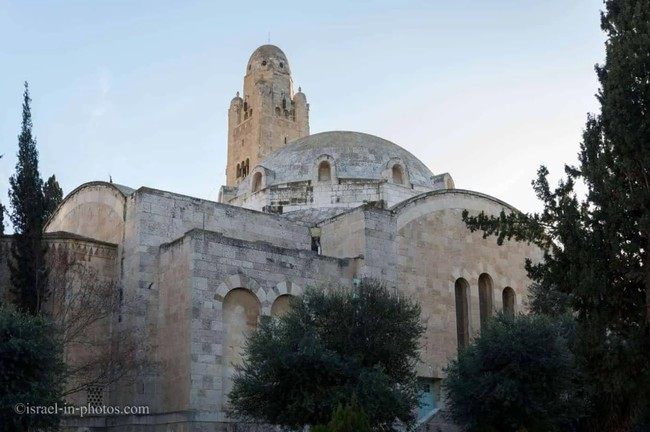 Yes, we as followers of Jesus have to agree on the essential message of the scriptures. When it comes to non-essentials, God gives us freedom. But in all things, we should have love. Love for Messiah, love for each other. If we love each other, we can respect each other's decisions and help each other not to stumble. If we cannot even love each other, how can we love the families that come through Shevet? Thank God he has a lot of grace for us and can work through us even when we are broken.
We are happy that we can share love with two new Kurdish families who arrived in our communities in Jerusalem and Ashdod this week. The families first flew to Jordan where they were welcomed for two nights by our coworker Tatiana and friends: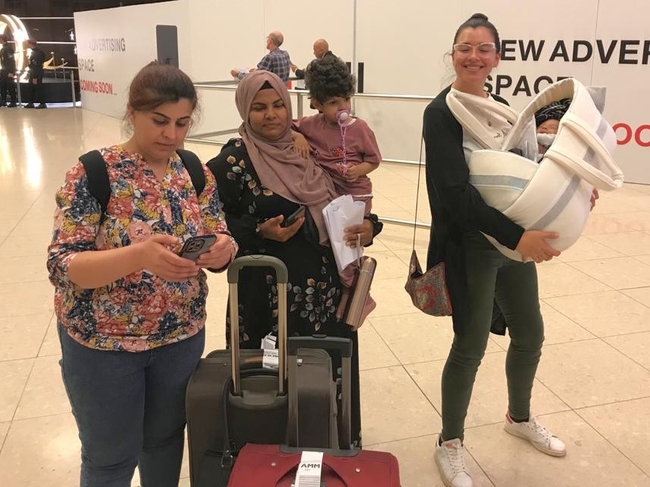 We received some pictures and videos from them. It seemed like they enjoyed the time together.
Yesterday coworkers Doro and Michiel picked up the families at the Jordan border and drove Rizhna and her mother to our Ashdod home, and Mam and his mother to the Jerusalem home.
Mam is a two-month-old born with transposition of the great arteries. He needs a surgery as soon as possible to switch the two arteries, so that his heart will pump red rather than blue blood to his body.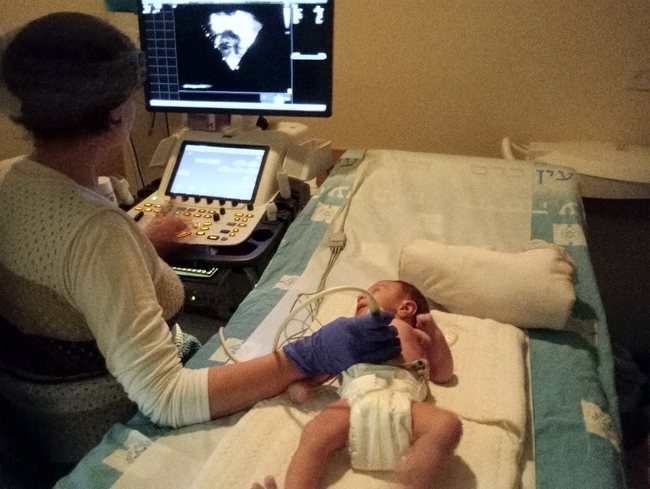 He already had his first echo today at Hadassah Medical Center. It seems like his heart is a little bit more complicated than expected. The doctors will discuss his case and God willing take him into surgery next week.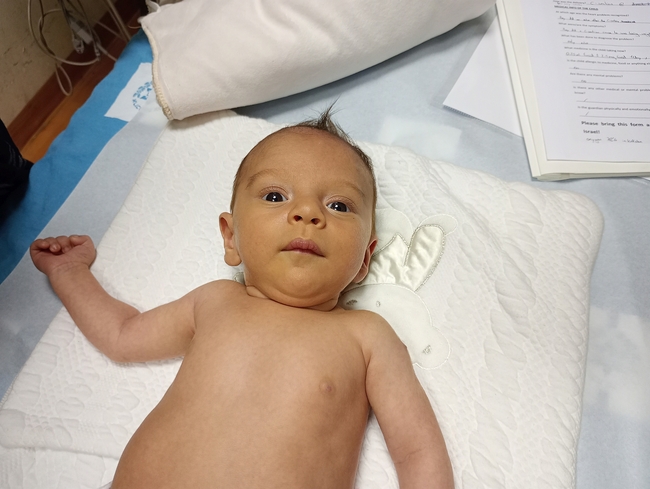 Rizhna
 is a four-year-old girl who possibly has Williams syndrome (like our beloved 
Lya
), causing a delay in her development as well as her heart defects.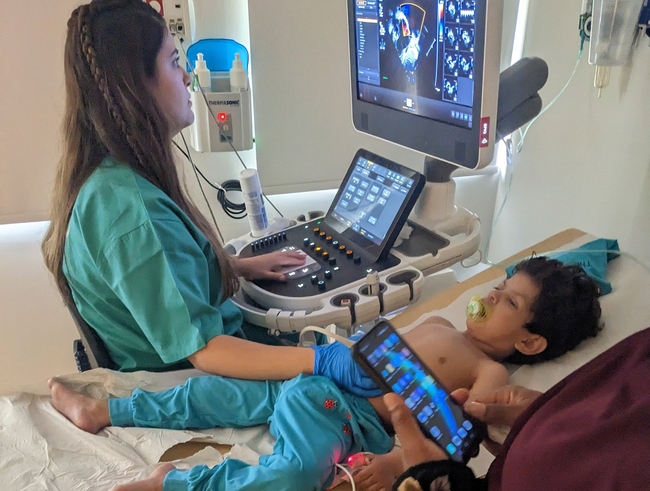 Her first echo at Sheba Medical Center today revealed multiple heart issues, and she will need more tests before going into surgery; also her teeth need to be cleaned and repaired to avoid infection after surgery.
We ask for your prayers over these two children. And also for the mothers. It is a big thing to come alone to a strange country where nobody speaks your language and your child is undergoing a high-risk heart surgery.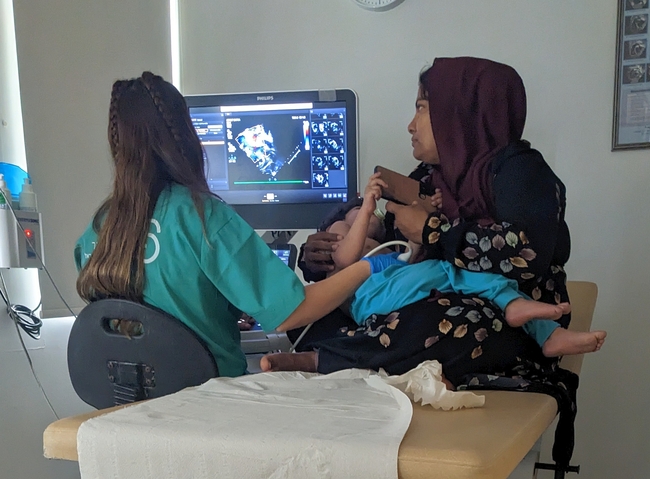 Please pray also for us, that God gives us the right words and deeds to comfort the mothers and their children. To make them feel welcome and loved in the name of our Lord Jesus.
Meanwhile in Jerusalem my coworkers had to say goodbye to baby Saan who was discharged to Kurdistan! He was very little and unhappy when he came to Israel with his mother. But now after the surgery to switch his great arteries he recovered so quickly, he gained a lot of weight and he is so much happier. He and his mother will be greatly missed.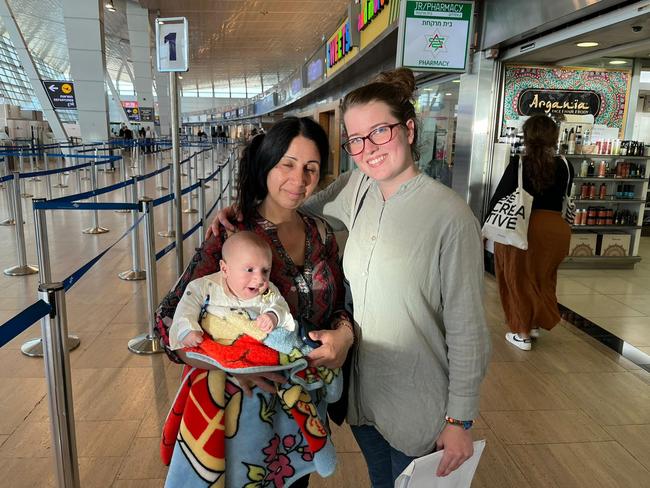 The mother is a very energetic and expressive woman. The day of Saan's echo she kept saying "Iraq, Iraq, Iraq!" And now she is reunited with her family, praise the Lord!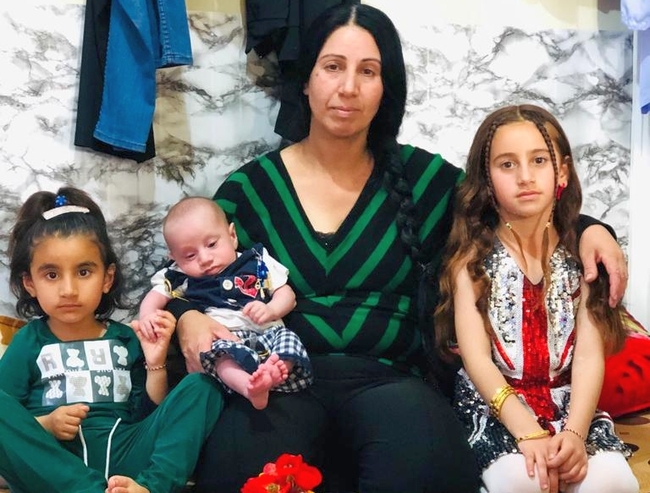 We pray for them that the time in Israel is a time they felt loved and take cared for.
Niyan from Kurdistan finally went in for her big heart surgery today at Sheba!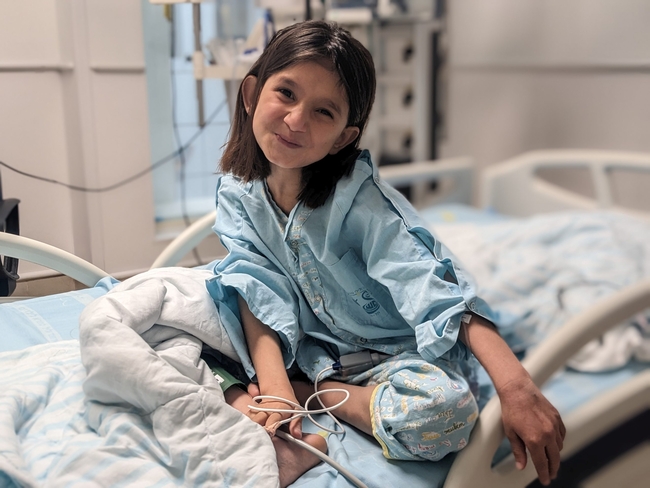 It was a complicated surgery in which the surgeons had to reroute her bloodflow from the right side of the body to the lungs, and they replaced the shunt she received years ago. They only did the right side of the body, so if she recovers well, the surgeons hope to reroute the bloodflow from the left side of her body on Sunday.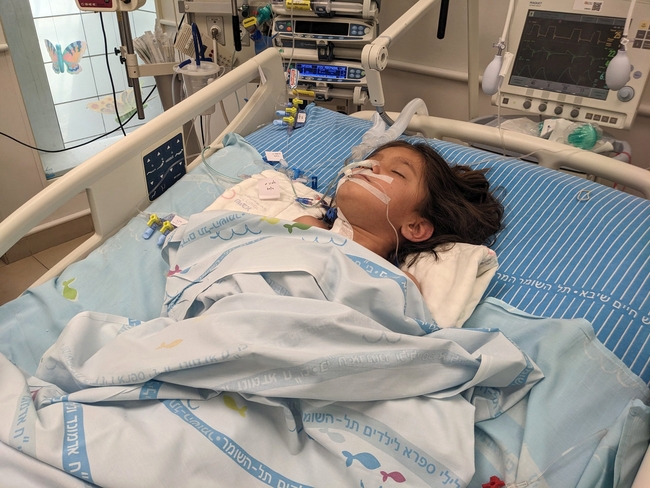 Thank God her surgery went so well. We ask for your prayers for the next couple of days, that will show how the body reacts to these changes.
Ahmed J is recovering from the surgery that he had at Sheba on Sunday. The surgeons replaced his mitral valve. He is recovering very well and he is back to his old self. Ahmed doesn't like us very much, because we look too much like doctors when we come into his room: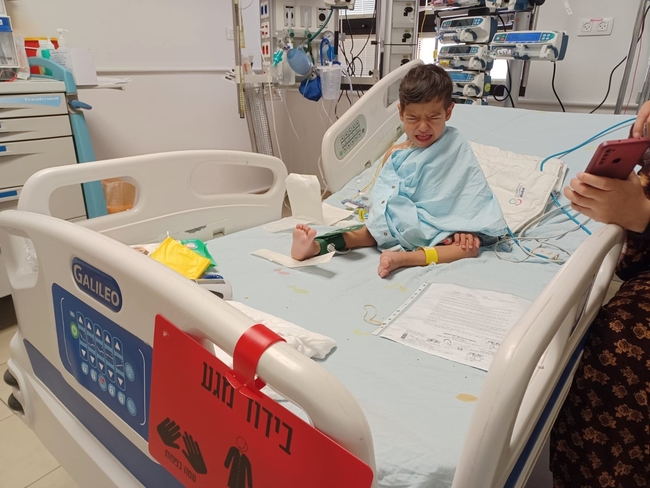 His mother is very happy though that Ahmed is doing so well, and the doctor also told me that she thinks he deserves a quick recovery. The previous surgeries he had were very hard on him. Praise God that Ahmed is doing so well this time.
Lately we've had quite a few emergency babies rushed out of Gaza for life-saving heart treatment in Israel, and their course of treatment is long and difficult. Eslam is one of these children. Last week I found him still on a ventilator nearly a month after his heart surgery, but awake and looking around. His mother was so proud and made videos to show to her family. It was an emotional moment for her to see her son awake.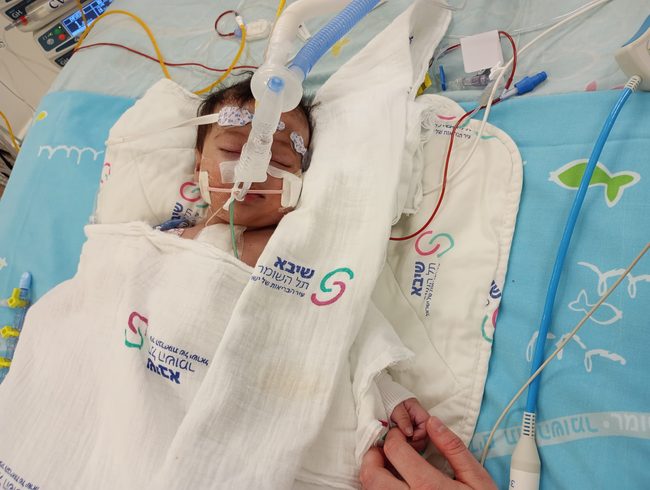 Then the doctors tried to wean Eslam from the ventilator, which caused his heart to stop beating. The doctors resuscitated and reintubated him. For now he is stable, but yesterday doctors had to start kidney dialysis for him. Please pray for this fragile little boy.
Another emergency transfer to Sheba brought us Hamzah, who is doing well after his surgery. His extubation came too soon for him, so he too is back on the ventilator. He also has too much fluid in his body. But he responds well to the medication and the doctors have good hope that after a couple of days they can try to extubate him again: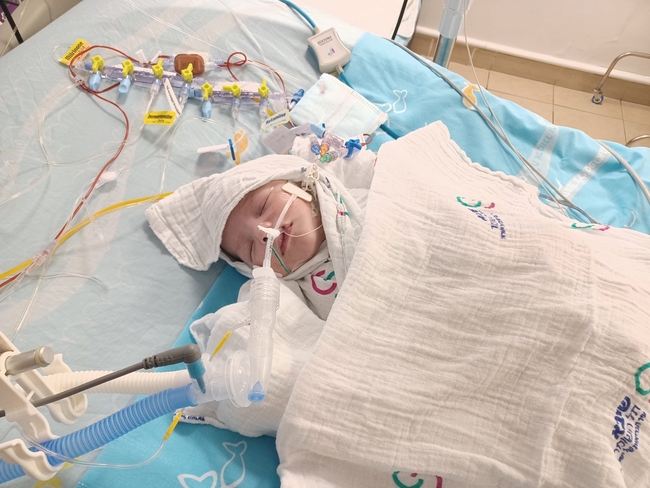 In Sheba we also have three-week-old
Hadeel
. She is such a cute little baby. The doctors placed a stent in her artery last week via a catheterization. Today she was supposed to have a brain surgery to get rid of excess fluids that are built up there, but due to a fever it was postponed to next week.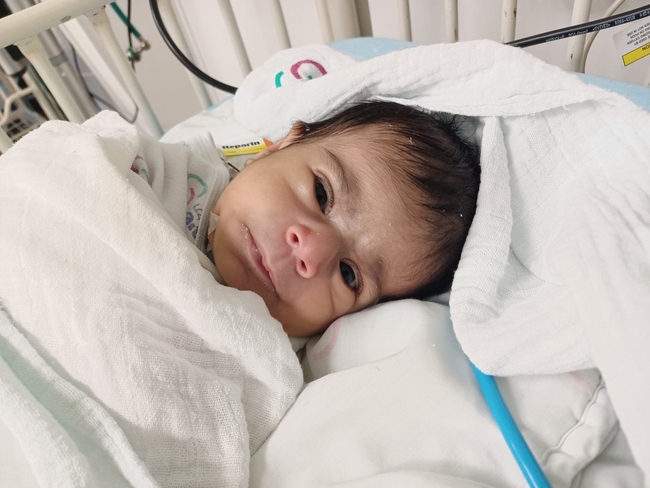 I spent some time with Hadeel's grandmother, who is such a lovely lady. When I see her in the hospital, she always wants to show me her granddaughter. She is so proud of her.
From Hebron baby boy Osaid arrived at Sheba hospital this week with his parents. Osaid has hypoplastic left heart syndrome, which is the most difficult heart defect to treat.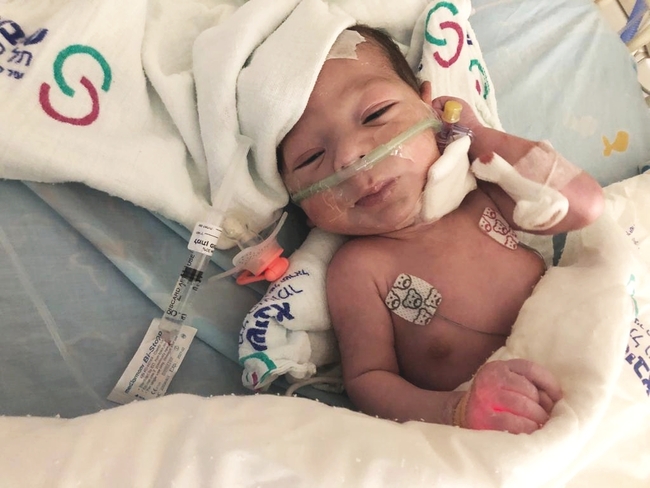 After a lot of tests he went into surgery yesterday. After six hours the surgeon came out with good news for the mother. Everything went well, the Norwood procedure succeeded. Today the doctor said that Osaid is recovering very well from the surgery. Please keep him in your prayers as well.
A couple of months ago another newborn boy with a hypoplastic left heart named Anas came from Gaza as an emergency transfer to Sheba. After a successful first-stage surgery and recovery he went home to his parents: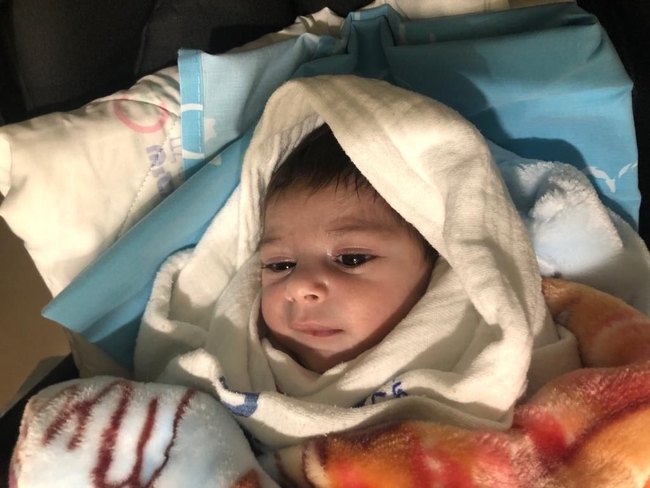 Yesterday we received a message that Anas passed away in a hospital in Gaza. He was brought there a day before because of breathing difficulty. We pray for comfort for the family in this time of grief, and that they have peace in knowing that everything possible was done for their beloved son.
In one morning meeting our community talked about the purpose of the lives of children who die at such a young age. Someone shared the wise words with us that there is almost no parent on earth that wishes their child had never been born. Even though the pain of losing a child is so great, the joy that the child brought will stay in the parents' memories forever. And what a joy to know that Anas is safely with the Lord!
Liya's long struggle to recover continues, but thank God she is getting stronger every day. This week she even got off the ventilator for a while. The doctors take her off the ventilator every day, but they are very slow and careful with extending the time without the ventilator. Liya's lungs fill up with fluids immediately if she is off the ventilator for too long.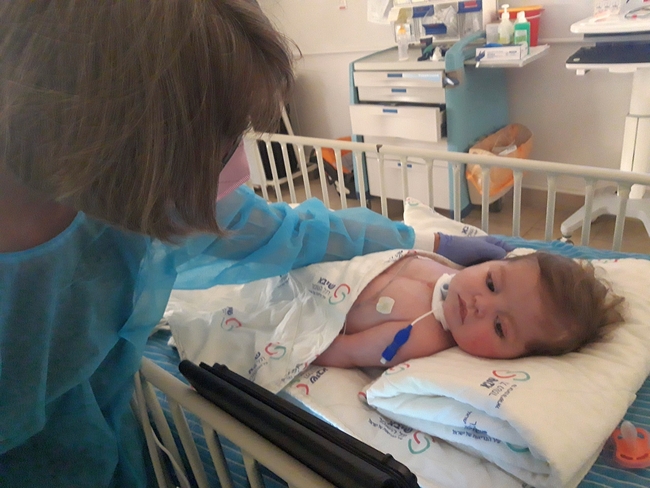 Another new thing that came up this week is that Liya may be at least partially blind as a consequence of earlier brain damage. The doctors need to do some tests to confirm, but the mother noticed that Liya doesn't focus and she doesn't follow anything with her eyes. This is very hard on the mother. Please pray for Liya. She is recovering so well from everything, but also she still has such a long way to go.
Majed is still in Hadassah hospital in Jerusalem. His treatment has a lot of ups and downs. At least this week he was taken of off ECMO lung support. They also tried to extubate him a couple of times, but without success.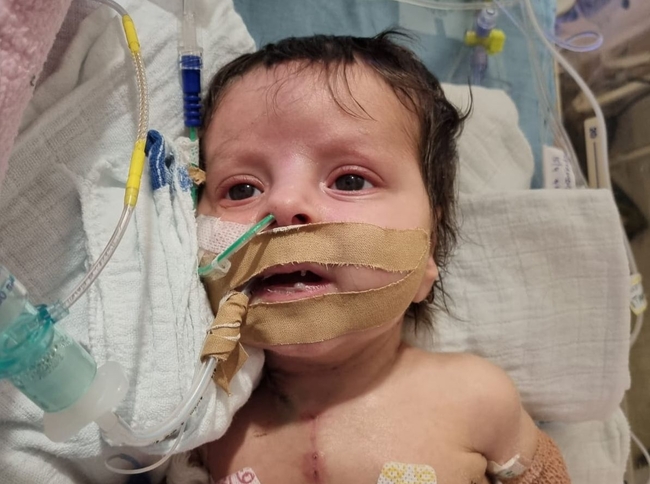 We pray that God raises Majed up and gives him strength to recover. Time will tell. Please keep praying for him.
Finally, Jude from Gaza had his second heart surgery this week, out of three that he needs. Coworker Doro was with his mother when she said goodbye to her son before surgery, and tried to comfort her.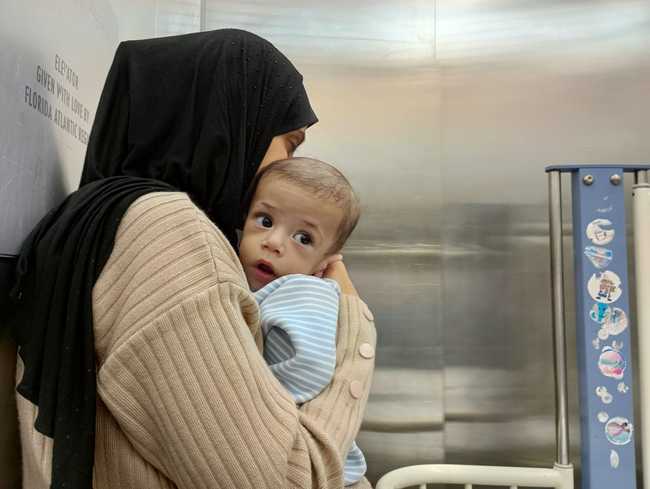 During the long wait Jude's mother was afraid something went wrong, but after six hours the surgeon came out to tell her that Jude is doing great. The procedure succeeded and Jude's heart was working well. What a relief those words must have been for the mother!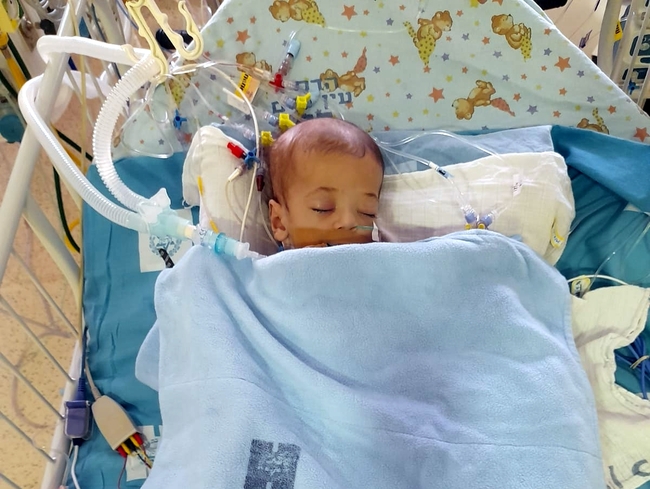 Now two days later it seems that Jude is recovering well and hopefully soon he can be extubated. We are thankful for Jude's condition.
Seeing all these children and their mothers, grandmothers and fathers is such a joy. It puts life in perspective. What are we worrying about every day? We are fighting over little things, whether what our brother or sister is doing is the right thing in the eyes of God.
Let's leave judgment with God, and let's love each other and support each other through the challenges of this life. In this is seen the love and hope of Messiah which we all need so very much.
Joanne for Shevet Achim