And Nehemiah, who was the governor, and Ezra the priest and scribe, and the Levites who taught the people said to all the people, "This day is holy to the Lord your God; do not mourn or weep." For all the people wept as they heard the words of the Law. Then he said to them, "Go your way. Eat the fat and drink sweet wine and send portions to anyone who has nothing ready, for this day is holy to our Lord. And do not be grieved, for the joy of the Lord is your strength."
Friends, brothers, and sisters,
I have, like most Christians, heard "The joy of the Lord is my strength" many times. I have always interpreted this idea as an obscure, mystical thing. I thought in my heart that the joy of the Lord was some sort of magical energy that would infuse the faithful, a secret power accessed only by the truest of believers that would mysteriously wash away all sorrows and tiredness.
I had never experienced such a thing, and for a long time that was a source of doubt for me. But this week, I realized that I had completely misunderstood it; that I had made something simple and beautiful into something complex and dense and vague, and thus hidden it from myself.
If you love someone, you like to do nice things for them, and you like it when they're happy. And if doing something hard makes your loved one happy, then the hard thing becomes easier to do. Any parent, any brother or sister, any true friend, anyone who has truly loved another person knows this: the joy of the one you love makes you stronger.
So too with us and God.
Another way of saying all that is that the "secret power" I wondered about in my childhood is just love. Real love between us and God, and a mutual desire for the happiness of the other, and the strength that desire produces. This, I think, is the heart of Nehemiah 8:10.
And this deep mystery is very relevant to us and our work: without relational love, without desire for one another and for God, all our work and all our efforts and all our struggles are vanity, a chasing after the wind, and we might as well not do them. They will not bear fruit, and they will become so hard as to seem impossible.
Work without love becomes exhausting. Service without love becomes a chore. Following God without love becomes heavy and onerous. The Messiah told us that his yoke is easy and his burden is light—and it is only that way when there is love.
This week we had several surgeries and complications, and even now lives are hanging in the balance. Please join us in praying for them. First is newborn Asil from Gaza, who had open heart surgery in Israel on the first of the month, and even now is lying in the ICU with her chest open.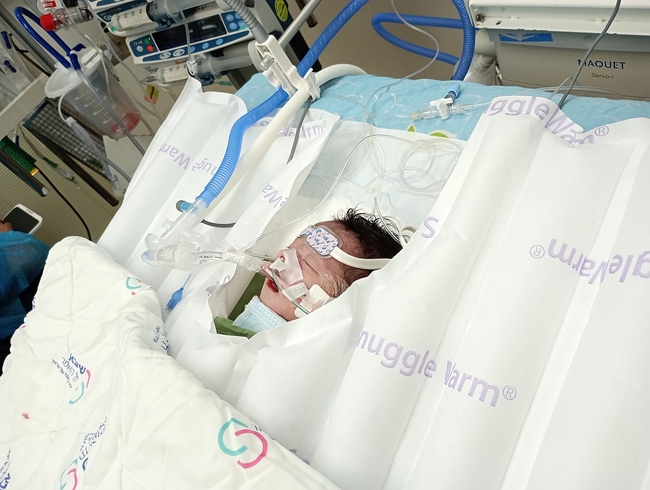 Pray for her miraculous healing, that she will be restored to her parents. Her father works in Israel, and so he has been often present. He is so eager to thank and to honor and to be of help. I learn from him when I speak with him. Pray for him, his wife, and their three-week-old daughter.
Pray for Kurdish Niyan, who our community has grown very fond of in the last month. She had a tumultuous and often frightening week as she's slowly and haltingly recovered from her surgeries, gone on and off of ventilators, and finally begun to eat again: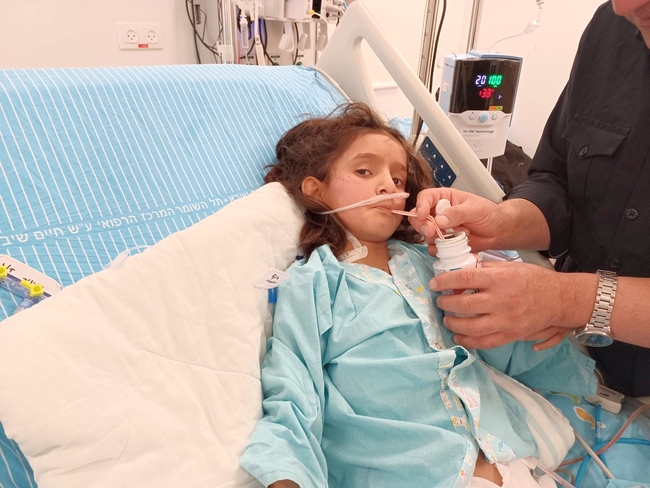 Pray that she will recover fully and be restored to life—we are grateful for her healing so far.
Pray for Eslam from Gaza, who is weak and rough and swollen. He is on an upward path, but even now it is touch and go. Pray that he will heal, and that he and his beautiful mother will be restored to their homes: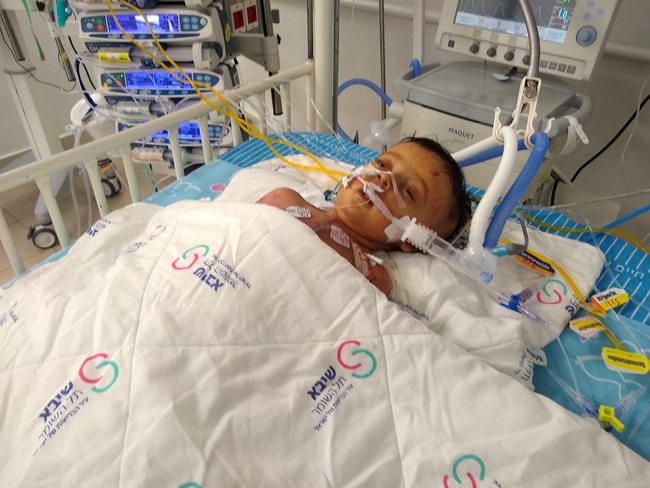 Pray for
Jude
 from Gaza, whose heart has failed. The doctors have told us that all efforts to restore his health are not working, and now the only option they see is to give him a heart transplant, but the donor list is long, and time is not.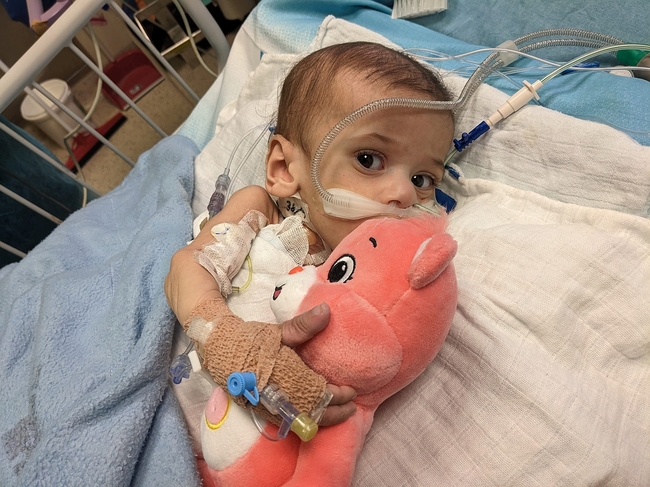 Pray for Jude. Pray that the Lord will work a miracle, and heal his broken heart—not through a transplant, which merely pushes the pain of loss to someone else, but through miraculous healing of Jude's own heart.
Pray for Majed from Gaza, who remains unwell, and who struggles with his breathing, even with high-flow support: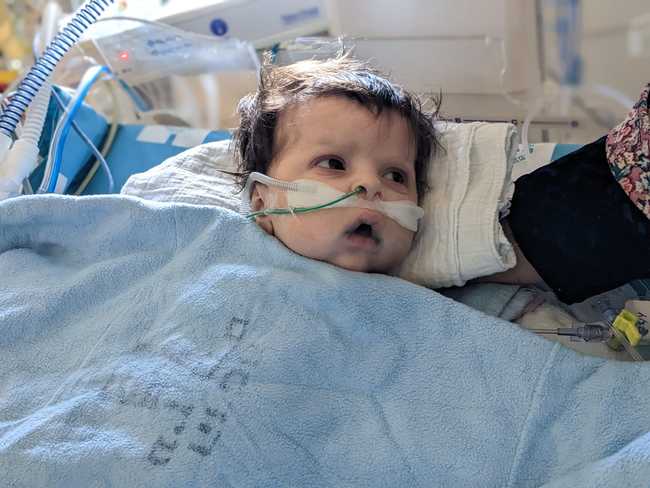 Even now he often requires ventilation, and he may need to be reintubated. Pray that he will heal and that this regression will not be necessary.
Pray for Salma from Gaza, who has suffered from hemorrhaging in her brain after heart surgery. Pray that she will heal from this brain bleeding and continue to recover from her surgery: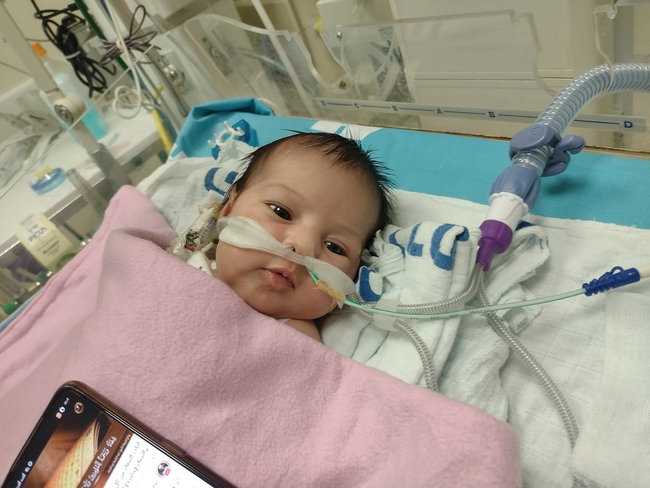 Pray for
Ahmed
, who has just joined our community from Kurdistan, as we learn what the steps of his treatment will be. Pray that we will be able to support him and his mother and make them feel welcomed and honored here: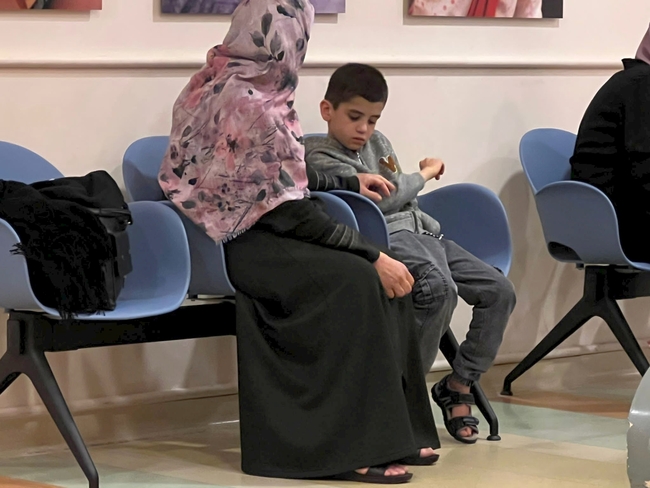 And pray that we will do the same with
Rizhna
 and her mother, also from Kurdistan: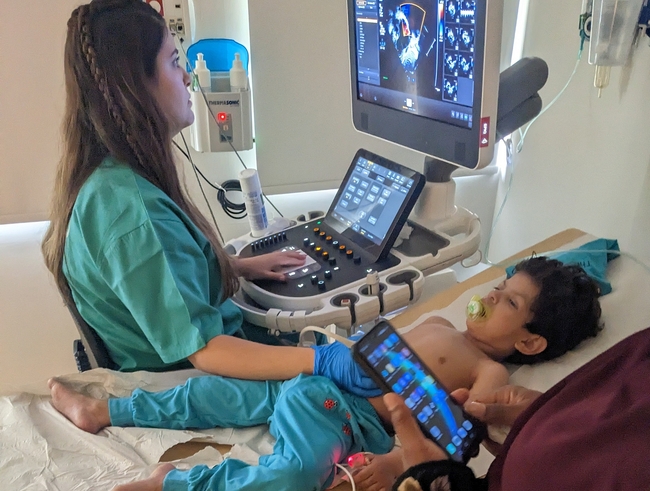 Pray that Rizhna's treatment will be accelerated—at present, the soonest next step will be a month from now, which is a long time to wait.
We also have a few moments of praise to share. We thank God for the healing of Osaid from Hebron: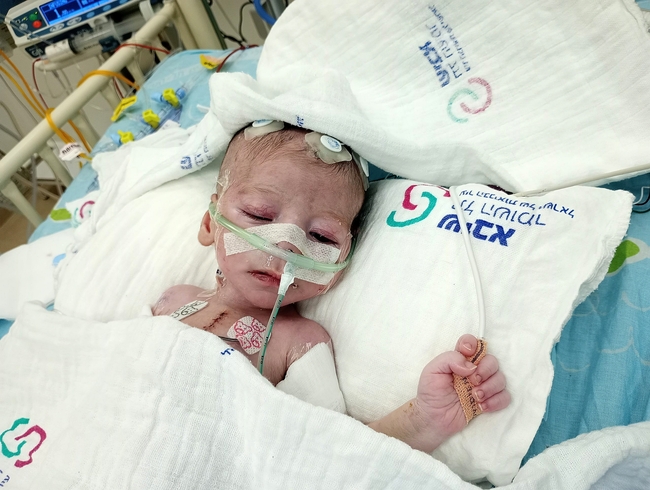 This little boy, not even a month old, has been improving well since his surgery, and is now breathing on his own and often awake, looking around at the world with as much awareness as is possible at such an age. Thank you, Father!
We thank God for the healing of Yazan who is also from the West Bank, and is also recovering excellently. He had his surgery this week and has already been extubated and been responding amazingly since then: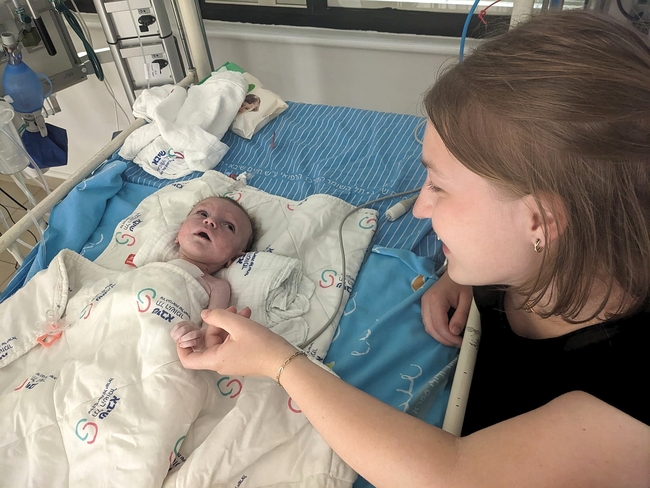 His mother had such joy as we prayed over her son. Thank you, Father!
We thank God for the healing and preservation of Mam from Kurdistan, who was rushed into an emergency surgery this week after his abdomen began to swell dramatically from an ischemic bowel: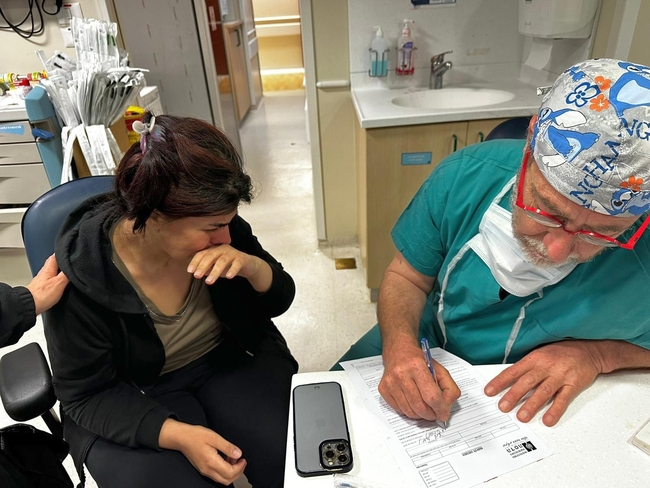 Although doctors warned his mother of high-chance of death, thank God, he endured. I recommend reading the short blog on this surgery "
The Lord takes over
."
And lastly, we offer praise to our Father and thank him for the miraculous healing of Liya from Gaza, who has finally left the primary ICU after several months there and is now well enough that she can be strolled through the hospital: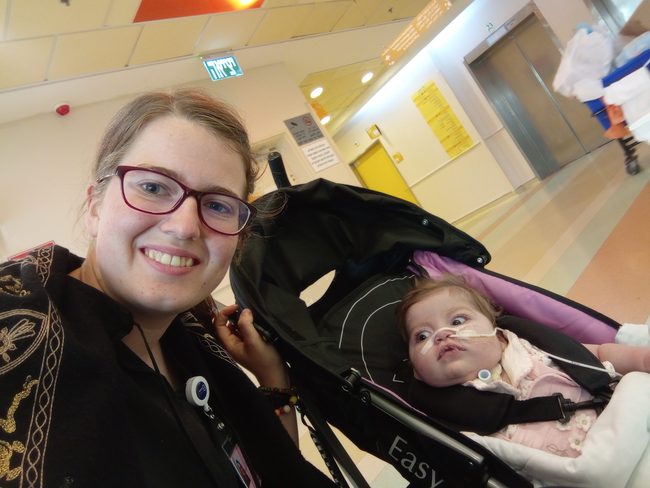 For a while, the doctors at Sheba believed that Liya had lost her vision—but now, some of her vision has been restored to her! Praise God! He heals hearts and He opens eyes! Praise God!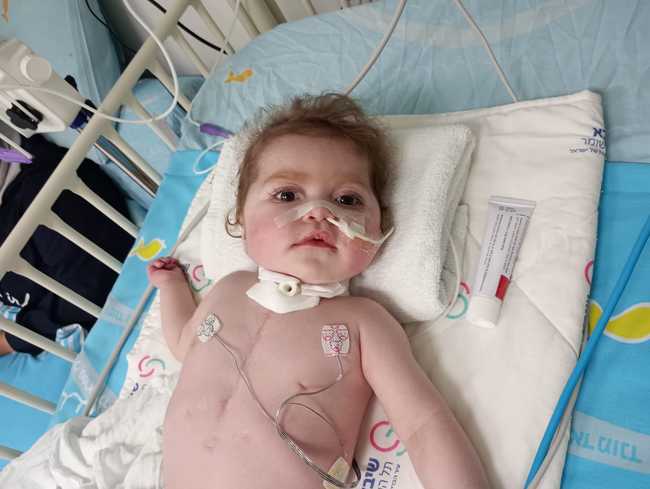 Love wants to make the beloved one happy. We often act on this desire intuitively; we show love in the way we are used to showing love, the way we were taught in our upbringings. And usually this works out alright. But there's really something special about paying attention to someone else—to really looking at them, really seeing them, and thinking:
I love this specific person. What can I do to bless this specific person?
Consider the words of Messiah:
Then the King will say to those on his right, "Come, you who are blessed by my Father, inherit the kingdom prepared for you from the foundation of the world. For I was hungry and you gave me food, I was thirsty and you gave me drink, I was a stranger and you welcomed me, I was naked and you clothed me, I was sick and you visited me, I was in prison and you came to me."

Then the righteous will answer him, saying, "Lord, when did we see you hungry and feed you, or thirsty and give you drink? And when did we see you a stranger and welcome you, or naked and clothe you? And when did we see you sick or in prison and visit you?"

And the King will answer them, "Truly, I say to you, as you did it to one of the least of these my brothers, you did it to me."
When we give to those who are in need—whether that be a grand need or a simple one—we can make God happy, and we can make those we bless happy. Even a cup of chicken soup, given with love, can become consecrated chicken soup, holy and set apart unto the Lord, and consecrated chicken soup feeds body, heart, and soul, and it unites the giver, the receiver, and the Lord in the bond of love that never ends.
But let us also be vigilant and examine our hearts in the giving, because the act of giving is not love in itself. A cup of water can be given with love, but it can also be given with hate; clothing can be given with honor or with disdain; a stranger can be welcomed with humility or with arrogance. We will know what has been in our hearts by the fruit we bear.
So let us be careful, and let us give, and let us love, and let us take strength in the joy of those we love, first God, and then His children. Let us do this for one another, and so build one another up, and so bring honor and praise and glory to our heavenly Father, now and forever.
May the God of peace and love be with you all.
Zechariah for Shevet Achim