Friends,
Our coworker Willem is now flying back to his family in the Netherlands, after making a big impact on our community in the last two months. It is a great example for all of us to hear the way Messiah was able to turn Willem into a humble and hardworking man who only wants to give Jesus' love to others. He spent most of his time at Shevet painting, fixing and cleaning the things in our homes that really needed it. This is a huge blessing for the families who can now sleep in freshly-painted bedrooms and use bathrooms that are clean and complete.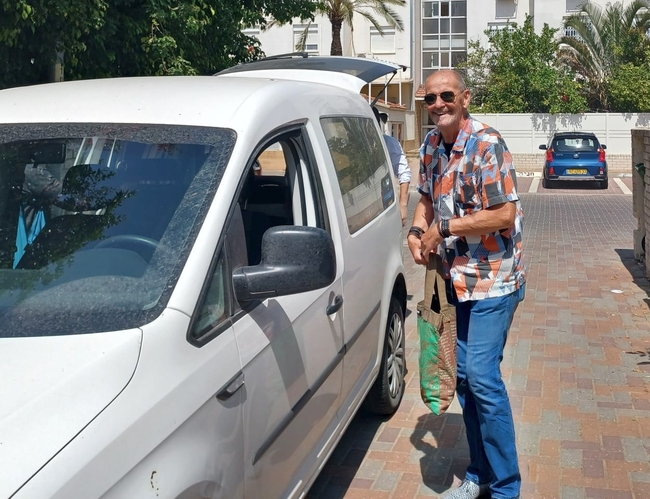 Willem shared with us his favorite psalm, the first psalm he read when he gave his life to Jesus after entering a rehab center years ago. We
read it
 as a community today before he got into the car to go to the airport:
I lift up my eyes to the hills. From where does my help come?
My help comes from the Lord, who made heaven and earth.
He will not let your foot be moved; he who keeps you will not slumber.
Behold, he who keeps Israel will neither slumber nor sleep.
The Lord is your keeper; the Lord is your shade on your right hand.
The sun shall not strike you by day, nor the moon by night.
The Lord will keep you from all evil; he will keep your life.
The Lord will keep your going out and your coming in from this time forth and forevermore.
Lately we have been talking a lot about our futures, since we have four young women from Germany in our community who will leave Shevet next month to go home and study. It is difficult to find the right path for our future, as there are so many opportunities to choose from. Even for me, who already finished my studies, it's still hard to know what the next step in life should be. But as Willem kept saying, don't worry: I lift my eyes to the hills. From where does my help come? My help comes from the Lord, who made heaven and earth.
We can trust in the Lord that He will make a way. Of course, trusting is easier said than done, but God shows over and over again that He provides.
And we can see his provision in the life of Niyan. After three surgeries and four catheterizations, she is doing so much better. The doctors even hope to discharge Niyan to our house in Ashdod on Sunday!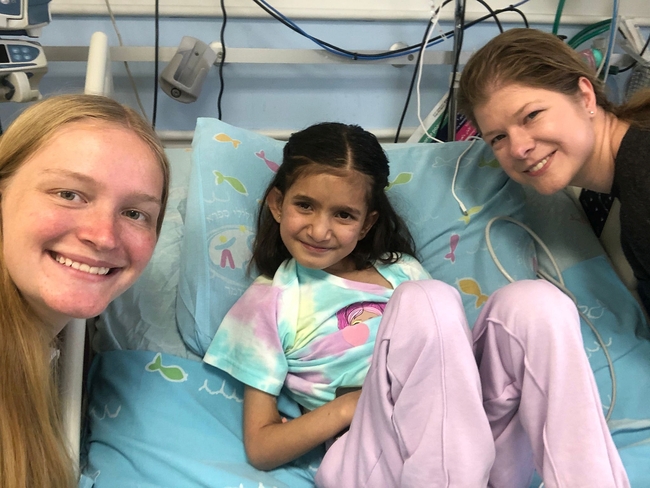 We cannot wait to have Niyan back in our house. She brought a lot of life in our community before she went into surgery. We hope that she will be her old self when she comes out of the hospital: a happy, rascal girl. God is so good for giving Niyan's body the strength to recover from her complicated surgeries.
Other good news is that baby Mam from Kurdistan was discharged from Hadassah hospital in Jerusalem after his emergency heart and bowel surgeries. He is doing really well until now: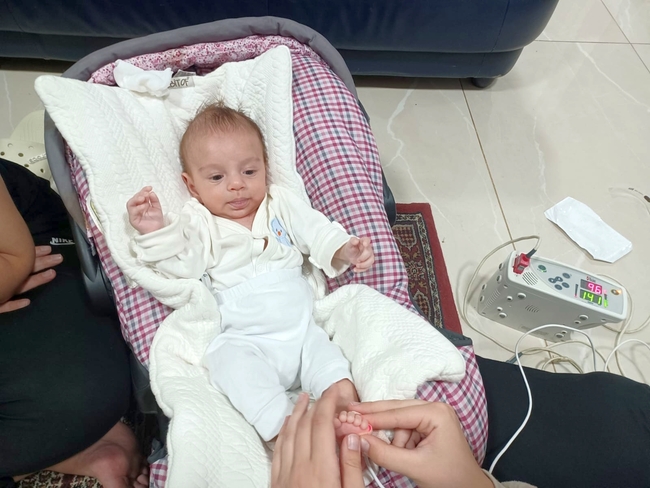 He is staying in the community in Ashdod for a while until a virus in the Jerusalem community has passed. But the mother is enjoying the company of two other Kurdish families in Ashdod. We took them, and some families from Gaza who were staying with us for a night, to the beach and they all loved it!

The other two Kurdish children in the video above, Rizhna and Ahmed, are both still waiting for their treatments. Rizhna will go in for dental surgery on Sunday and hopefully soon a CT scan. Ahmed had a CT scan and he will go for a dental appointment hopefully soon. We ask for your prayer for this process before surgery, wich is going a little bit slower than usual.
We have a lot of precious small babies from Gaza in the hospitals in Jerusalem and Tel Aviv lately. Wateen is one of those babies. She is in the hospital in Jerusalem for a while now due to kidney problems. Today the doctors were able to place an Hickman line in Wateen's neck. This is an IV line that will help the doctors to draw blood samples easier. They need a lot of blood samples to do genetic testing and find out what Wateen's problem exactly is and how to treat it.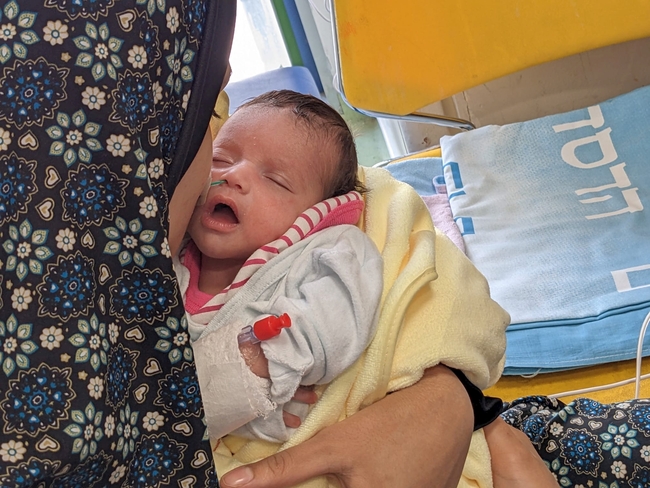 Last week Wateen's mother was able to come to the hospital and change places with the grandmother. The mother needed to have some training from the nurses in how to take care of her daughter. She is happy to be reunited with her daughter.
Jude is also still in Hadassah Jerusalem. He is close to discharge to Gaza, because overall he is doing okay. The mother is very worried about going home with her son, as due to his weak heart a simple virus could end his life.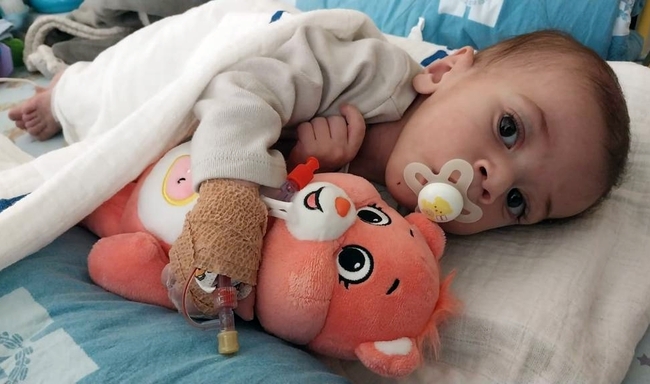 Doctors believe that only a heart transplantation could extend Jude's life, and a center in the US is considering Jude's case now. Please pray for Jude and for his family in this difficult situation.
We also have Salma in Hadassah. She is doing very well. She had an MRI scan in the past week just to make sure that everything in her brain is clear after her heart surgery. We are waiting for the results. If everything is okay, she will be able to go home!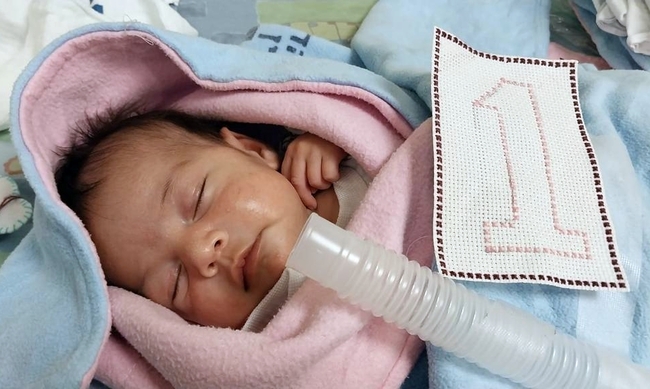 Her mother is looking forward to be reunited with her family together with a healthy baby. God is good!
Majed's mother was able to come to Israel to finally see her son again. Majed has been in Hadassah hospital in Jerusalem for more than two months. The grandmother was able to go back home and now the mother is taking care of her beloved son.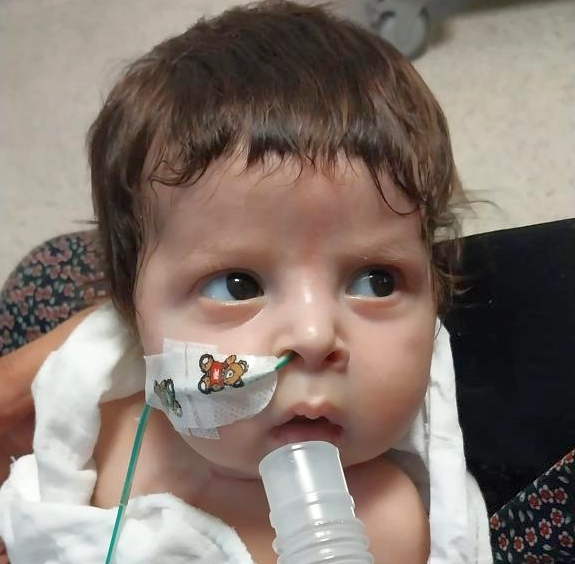 Majed has had a long journey with ups and downs. Today we received the message that he will receive a tracheostomy. This is one of the last options, because it requires much care and some risks of infection back home in Gaza. God willing it will be a short-term solution for Majed. For now, it's the only option for him to breath well without a ventilator.
Down at Sheba hospital in Tel Aviv we have a big number of babies from Gaza and the West Bank for heart surgeries. Asil is finally off the ventilator and doing well!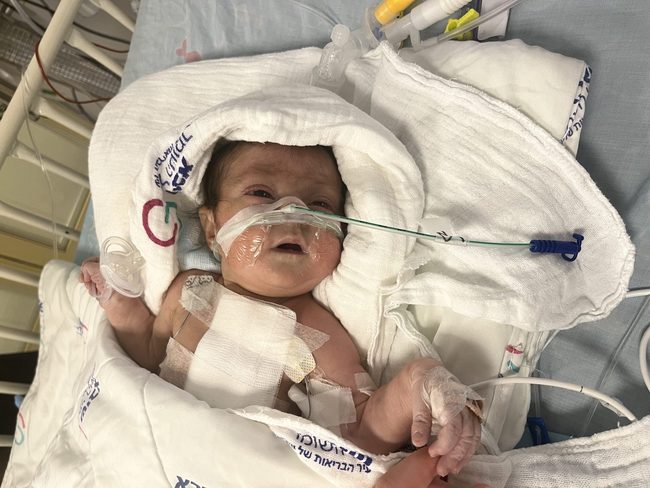 She is such a strong little girl. Asil's mother was eager to show us her baby now that she is finally awake and looking around. This must be a strange experience for her, to see the world clearly for the first time in her life. We are so happy to see the parents so joyful, as they are both able to be there together once in a while.
Osaid is almost ready to go home, a month after his surgery. His heart is doing well, he is eating by himself, he doesn't need any oxygen support. He is a very healthy boy!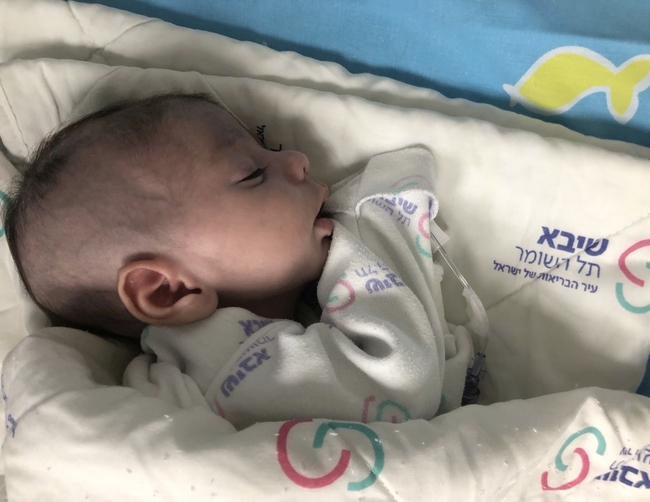 The only thing that is holding him back is the fact that is very thin and tiny. He needs to gain more weight before it is safe for him to go home to the West bank.
Hamzah is doing very well cardiac wise. But he is not ready to be discharged yet because he is not able to eat on his own. He receives food through a nasal tube. It is a long process and it doesn't seem to be improving.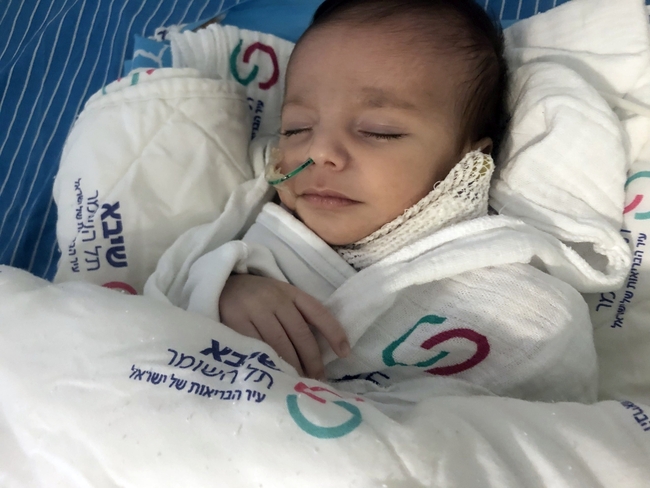 The mother is discouraged by this, because this is the only thing that is holding the doctors back from discharging Hamzah. Let's pray for this situation.
Ahmed has been a long time in the hospital, but the end is in sight. The mother is asking every day when she can go back home. Ahmed is taking special antibiotics against the infection that was in his surgical scar. The doctors found a way to give it to him in pills, so this gives Ahmed the opportunity to go back to Gaza soon.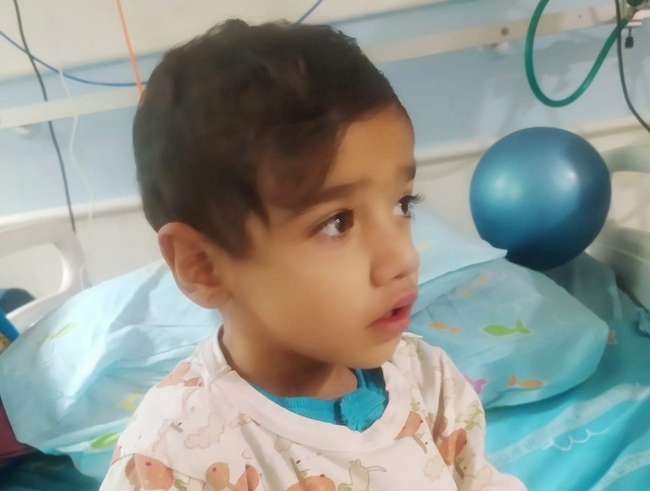 Ahmed is also taking Coumadin, a medication against blood clots. The clotting levels in his blood are not high enough yet for Ahmed to be discharged, but it can happen soon. We hope this so much for him and his mother. Ahmed is not a fan of the hospital with all the doctors and nurses who come in and out. So it's good for him to go soon.
Our friend Yazan from the West bank was discharged this week after being in the hospital for 1.5 months. He had a successful heart surgery and recovered with some ups and downs. It seems like he also has some neurological problems which affect his eyes and ears.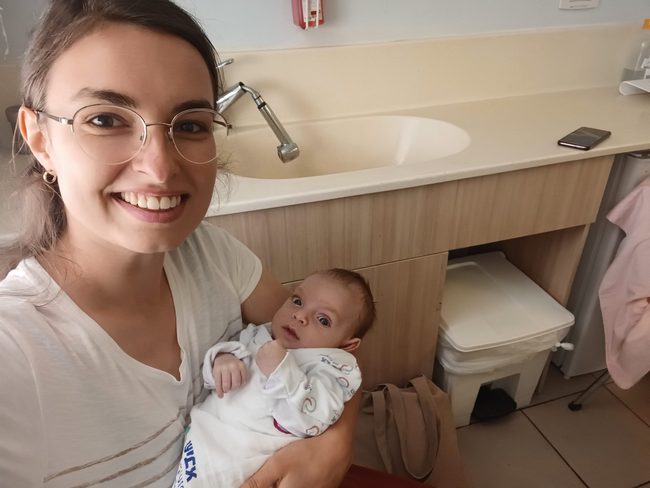 This all needs to be tested at his doctor at home. Cardiac wise he is doing well. We already miss him and his mother in the hospital. He is such a cute boy. We pray for him while he is back home now and we will see him in a month for an echo.
Eslam is doing better this week now that his diaphragm is working better. He is off the ventilator and almost able to breathe without any oxygen support. The only big problem is his liver enzymes are getting worse. This makes him very yellow.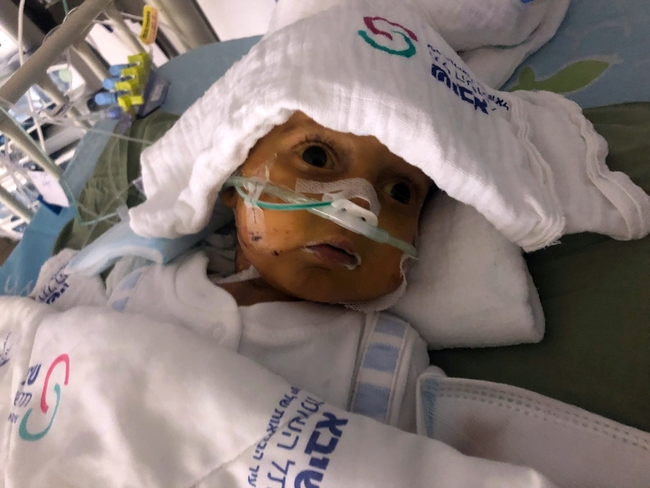 His mother is still standing strong on his side. She is always serving and helping other mothers in the hospital and even making us eat when we come to visit her. We pray that the liver of Eslam will be healed, so he can go home with his mother to the rest of their family. It's been a long and slow journey for Eslam. But there is still hope that everything will be okay.
Moaz is a five-day-old baby from Gaza who was rushed into Israel Thursday by ambulance. He has a very narrow aortic valve and his heart is very weak.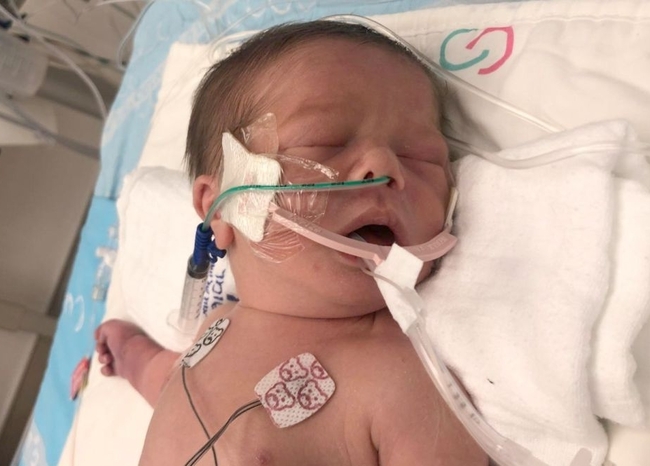 The doctor explained that he needs a surgery urgently, but there will be no surgeon available this weekend. The doctors intubated him and give him a lot of adrenaline to keep him stable until Sunday.
Please pray also for two-day-old Mahmoud who at this hour is in an ICU ambulance on the way to Sheba with complex congenital heart defects. Because his life is at immediate risk the hospital agreed to receive him even as Israel is celebrating the Shavuot holiday: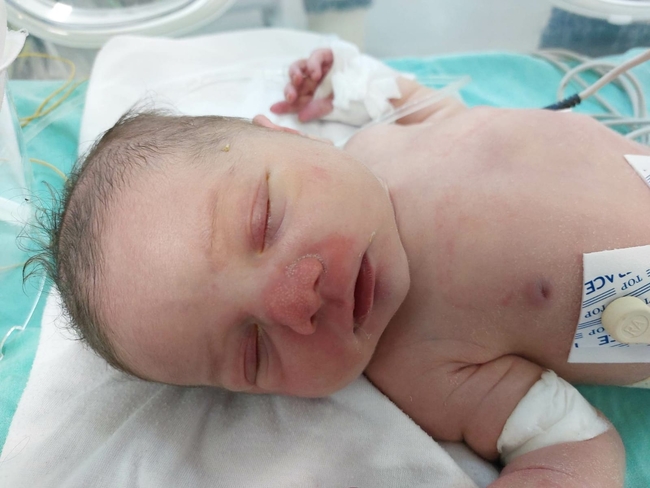 In Hadassah as in Sheba we had to say goodbye this week to the two precious lives of Sham and Yousef. They were both rushed out of Gaza for emergency surgery. 
Sham
 came a week ago and the surgery went well, but due to a severe congenital syndrome she didn't survive. Our coworker Dr. Hison wrote: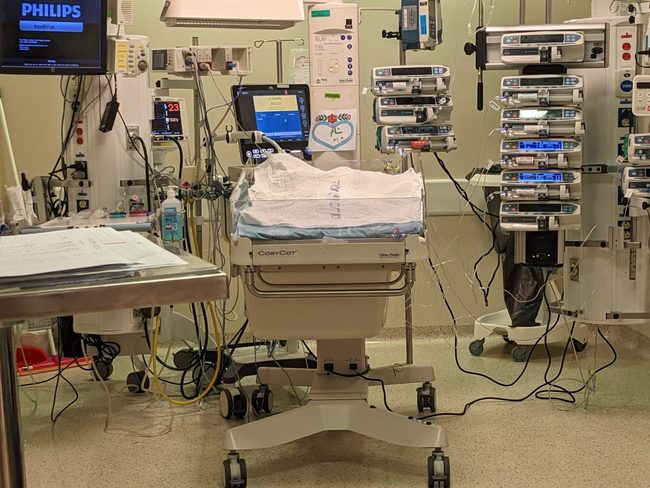 I followed Sham's grandmother to the ambulance heading to Gaza. Sham's grandmother had donned her niqab that allowed only her eyes to be seen, and stepped silently into the ambulance. We know Sham's spirit is now outside of Gaza and this earth. And we believe that we will meet her in the beginning of our new eternity when our Lord comes again.
And newborn 
Yousef
 arrived at Sheba three weeks ago and also his surgery went well. But his heart was very weak after surgery, and he required ECMO heart-lung support. After a couple of tries of taking him off ECMO, his heart was still not able to work on its own.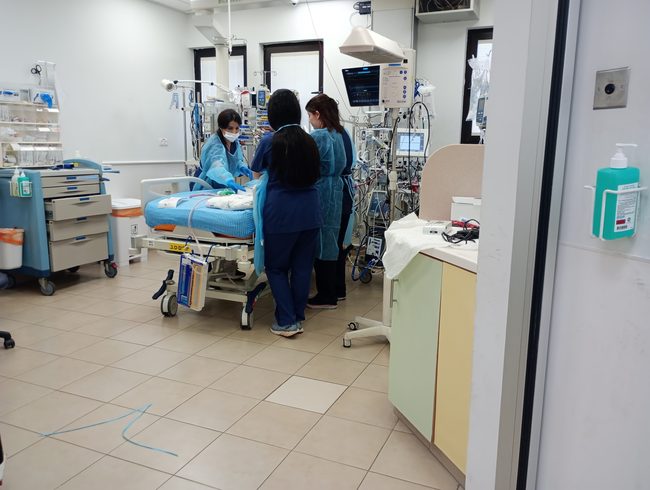 Wednesday we received a message from our coworker Lena that the doctors suspected Yousef would die within the next few hours. And indeed at 4:08pm his heart stopped beating.Coworker Zack was holding Yousef's cold hand when he passed away. Even though it's hard to connect to a baby that is so young and attached to all these machines, Zack saw how the medical staff was treating Yousef with dignity. His body returned to Gaza this morning by ambulance and we said goodbye to his grandmother.
The beautiful thing that we see happening in the hospital is the way parents from Gaza and Kurdistan support each other through these difficult times. They might be even more valuable to each other than we are for them as volunteers. They know exactly how it is to go through this and they speak each other's language. The same thing happened yesterday when Yousef died. The grandmother was surrounded by these parents from Gaza who took care of her.
Community is a very beautiful thing. It is an opportunity to serve and to be served by others. We see this happening this week while Jonathan, Bria and Doro are traveling through Kurdistan to visit parents and children that came to Shevet in the past year. I asked Bria to share a story for this prayer update. She almost couldn't choose from the many stories she experienced in the past week. She chose to tell about Hazhin's family.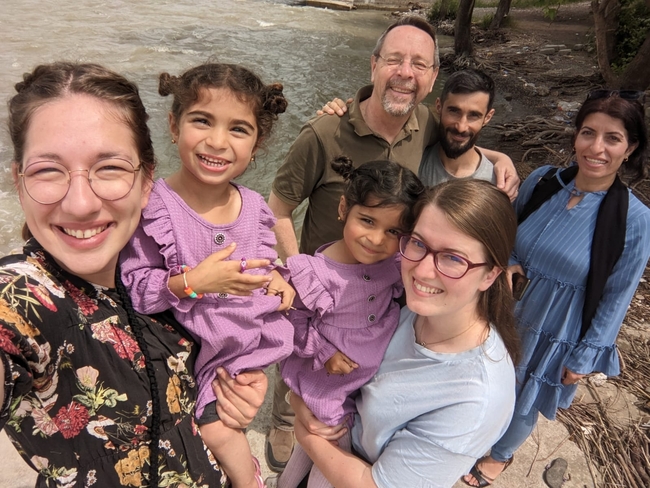 They met the sisters of Hazhin, the baby Jonathan wrote about in his last 
Sunday letter
. Hazhin passed away in December. Bria said: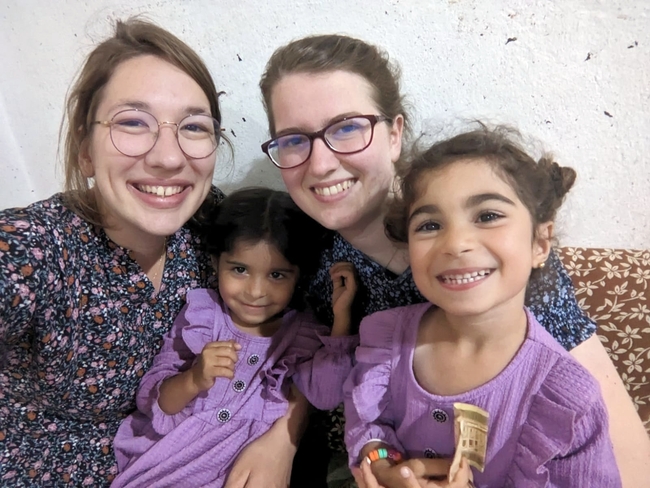 The sisters are called Vezhin and Rozhin and they are so much fun. They showed us Hazhin's pictures on the wall and told us about her and showed us her toys. We played lots of soccer in the garden and went for a drive in the mountains with them. They are the most beautiful children ever.
It is good to see how much fun my coworkers have with the families that we met in Israel. And that we have the privilege to stand next to these parents in the most difficult time in their lives. And from what I've heard, Jonathan, Bria and Doro received so much gratitude from the families by being served lots of delicious Kurdish food.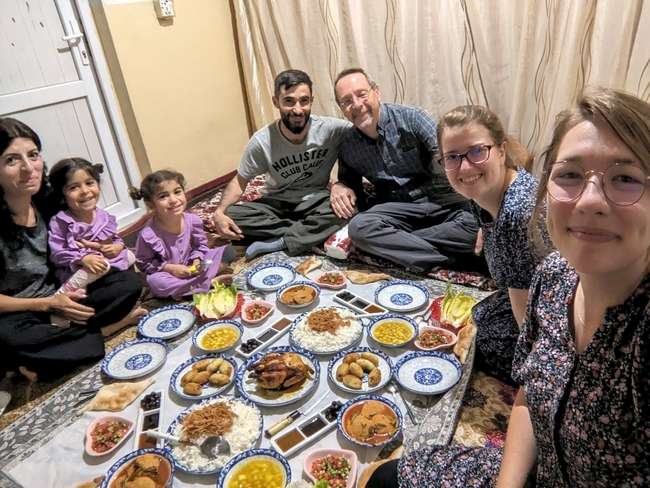 This is how it's supposed to be, right? Even though we are from very different cultures, we love each other like brothers and sisters."Behold how good and how pleasant it is for brothers to dwell together in unity" (Psalm 133).
Joanne for Shevet Achim