Dear coworkers,
Joanne, Berith and I are just back in Israel after nine days in Kurdistan, northern Iraq. Thanks to all who empathized with last week's story of our seemingly-doomed flight to Kurdistan. A Kurdish friend even sent me a screenshot from a TV report which somehow captured us among the weeping and praying passengers: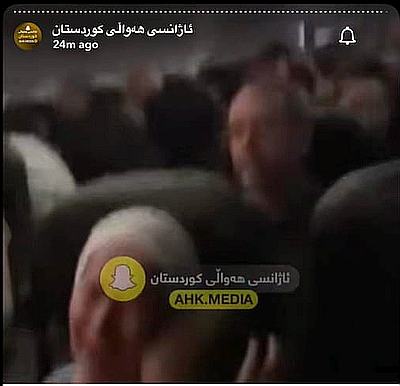 As it turned out the Lord still has a purpose for us in this world. I felt it with new force this week, as we went from house to house and were reminded of many children he has snatched from the very jaws of death. Like newborn
Mam
, who was with us two months ago for surgery to switch his great arteries, and then had to be opened up again right in the ICU for last-minute, life-saving bowel resection:
There are more such children out there waiting. Berith was in tears yesterday after she saw hope come into the eyes of 14-year-old Shalaw, after he was told You are worth it–all the money and effort it will take to get him to surgery: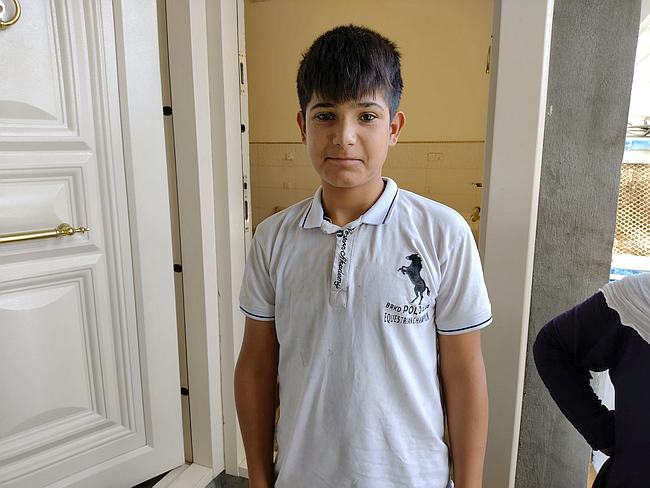 And then we saw Fatima, who like Mam was born with transposed great arteries three years ago but never taken care of. She is terribly blue and has lost strength in the left side of her body after a stroke, but is still holding on and waiting for her deliverer:
Our father's heart breaks for these children, and so must ours.
Earlier in the week we dropped by a party held by Samaritan's Purse for six children who have returned after they were sent to us in Israel for heart surgeries: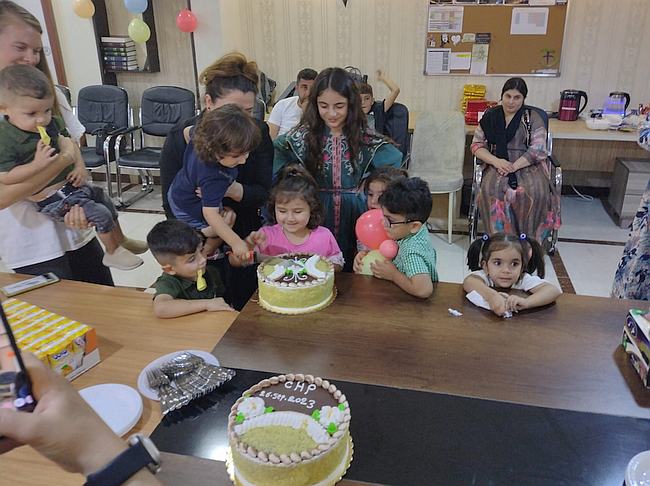 Looking at them all together I was reminded of what a friend told us the day before: By now every household in Kurdistan knows a family whose child has been to Israel for heart surgery. In fact Friday we met a friendly sheikh who personally knew two families who've come to the Jewish people for healing.
Why does this matter? It's a blessing for our Muslim neighbors to see with their own eyes that the long-vilified Jews are in fact fulfilling God's covenant with Abraham: In your seed all the families of the earth will be blessed. The whole story of salvation is about a chosen people; and we other peoples need to know what "chosen" really means.  They were chosen to bear the word of God into the world–at the cost of great suffering–so that we too can be saved.
Consider the blog published this week by a Syrian woman in the Times of Israel: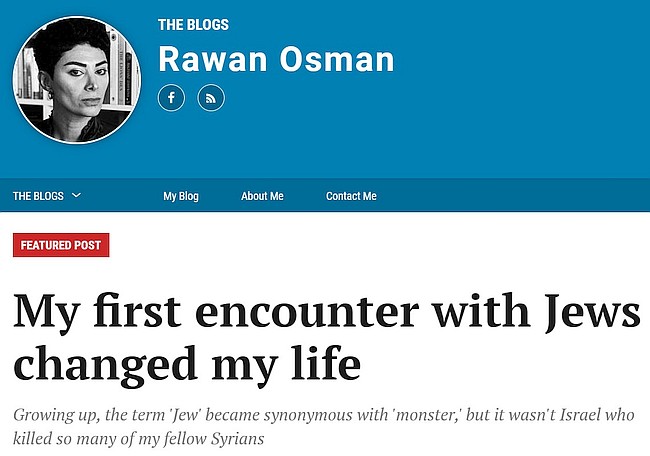 Across from the house where I was going to stay [in France] for the following few months was a small grocery store. The first time I went there, I was happy to find all the ingredients I needed for cooking, even the spices I used back home.
While I was filling my shopping cart, I heard men entering the store. They greeted the shopkeeper in French, but then they switched to a different language, a language I did not know until I knew it was Hebrew. It was the language of animations we used to watch as children, whenever we got a signal while adjusting the antenna – I turned in shock and saw four bearded men dressed in black suits, wearing tall black hats and long sideburns. I dropped the shopping and ran out of the store, across the street up to my room. I locked the door and could not breathe.
A few minutes later, my brain kicked in, urging me to calm down. After drinking water and washing my face, I decided to go back and fix the situation as I was going to pass by the store every day. My shopping was still where I left it and the men had gone. I went to pay and told the shopkeeper that I had forgotten my wallet earlier. He asked where I came from and smiled when I answered. I thought he understood what really happened, nevertheless, from then on he was kind to me.
After that incident, I wondered why I had a panic attack although the men did not even look at me, let alone bother or threaten me. The answer turned my world upside down: I wasn't afraid for my safety, but rather of sharing the same space with Jews.
Up until that encounter, I had never seen a Jew in real life, although the Jews were always in the center of my existence; they were in the school history books, in American films we watched about Jesus, in Egyptian films as spies, in reports about the Palestinians, in the news during wars as the aggressor. They were the antagonists with whom we are never to speak, or else…
As I grew older and Hezbollah stronger, the term "Jew" became, in my world, synonymous with "enemy," or even "monster." Time and time again, Hasan Nasrallah vowed to protect us and drive all Jews out of our region.
Yet, those Jews I watched from my window in Strasbourg seemed nice. Also, they resembled me more than they did the French. Initially, I thought that the monstrous Jews that Nasrallah referred to must be those living in Israel. But the truth slowly unfolded…
Personal encounters are the best remedy for estrangement.
All kinds of good things flow when we bring people together to help save children's lives. And yes, it can create space for the word of God to do its good work. But let's go back to those two children Shalaw and Fatima we met yesterday in Kurdistan, both long forgotten by an uncaring world. What really is our motive in helping them? Do we have an agenda?
Here's a cautionary tale from Israel this week, as secular Jews tried to prevent a group of religious Jews from praying on Yom Kippur in the heart of Tel Aviv:
When members meet someone from the "secular world," [the prayer organizer] said in a separate video interview, "you need to be thinking in your head: How you are changing him? How are you fixing him? How are you making friends with him, not only for the purpose of friendship, but for the purpose of influence?"
It is statements like this that led secular Israelis to heckle Rosh Yehudi's members as they began to gather at sundown on Sunday and, ultimately, to halt the prayers.
"Your religious coercion will not pass!" shouted one secular woman, in an exchange captured on video.
Friends, we've found tremendous liberty to serve openly as followers of Messiah Jesus in both the Jewish and Muslim worlds. And the key to that is that our neighbors recognize that we don't have an agenda. We're not trying to change people. There's no hidden reason for helping them.
It's simply that they are created in the image of God. They are loved by God. And they are worth it.
Jonathan for Shevet Achim
"Behold how good and how pleasant it is for brothers to dwell together in unity" (Psalm 133).