Dear coworkers,

Two-year-old Zhya arrived in Israel from Kurdistan this evening, recognizable right away in the airport by one of the chief characteristics of a Down syndrome child: joy!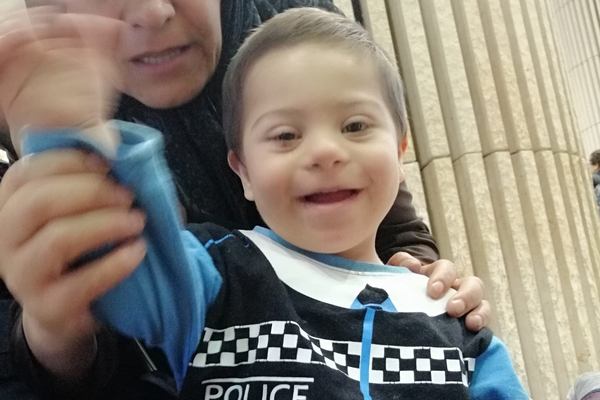 Zhya has a diagnosis of AV canal, as well as Down syndrome. We have a lovely little cohort of children with these diagnoses here at the moment. Praise God that Zhya was in a good condition when we met. He was smiley and happy and he tolerated me checking his oxygen levels etc so nicely. Of course also, he enjoyed having his photo taken; what a beautiful smile he has!
It is a joy to be able to share some pictures of this special boy with you! His mum also was so lovely.  She brought some delicious biscuits as a gift, and was so enthusiastic about being here in Israel. As we left the airport the sun had set, and cast beautiful purple and red clouds all over the skyline. It is a pleasure and an honour to welcome this happy family to Israel. Please pray that Zhya will find healing here for his heart, and that he and his family will be blessed with the knowledge of the God of this land [from Georgia's welcome blog].

Two from this current cohort of Down children had their open-heart surgeries this week, one-year-old Nyaz, and nine-month old Wareen: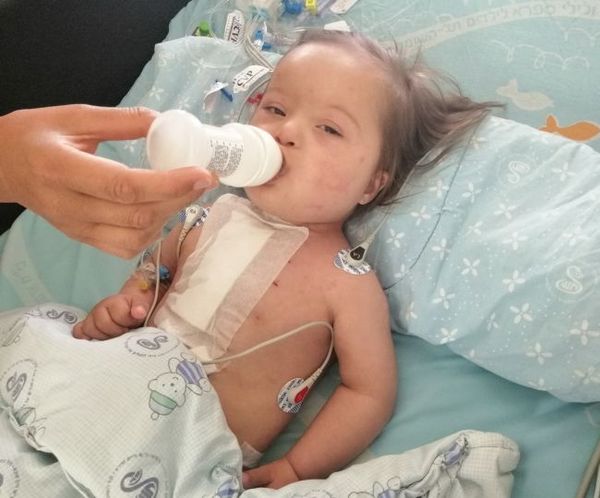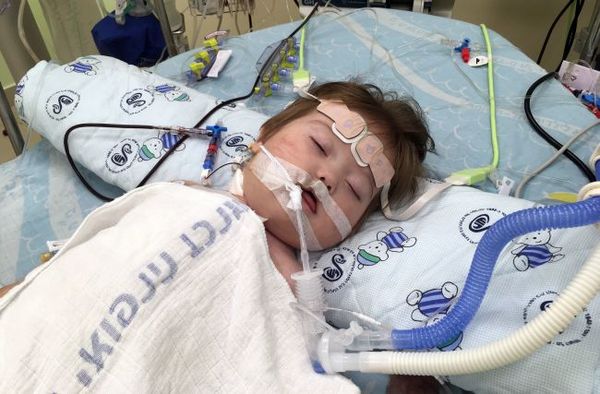 As Georgia said, it's an honor to receive all these childen for surgery. Sometimes Down children are left off surgery lists as doctors try to prioritize children who will go on to have a normal life. But these children remind us of the kingdom of God, wherein the king chooses the weak and foolish ones, like us, through whom to reveal his glory. May we become more like them, bringing joy to our Father and to our neighbors by our childlike trust and our loving hearts.

I'll ask for your prayers this week for six-month old Chama, born in Kurdistan not with an extra chromosome 21 like Down children, but with an extra chromosome 18, which is called Edwards syndrome: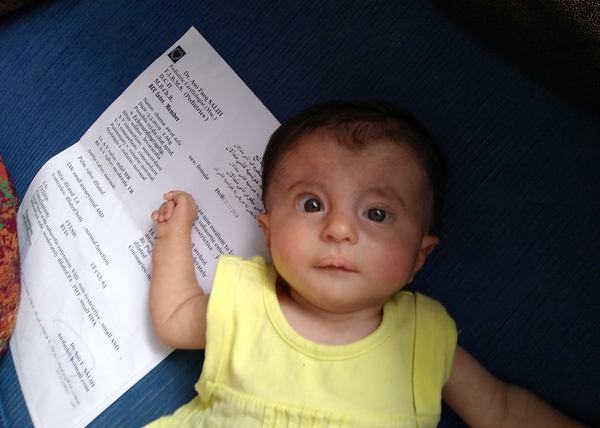 Whereas Down children have seen a dramatic increase in life expectancy, up to 50-60 years, children born with Edwards are not expected to live beyond one year. This week we had to tell Chama's parents that doctors did not recommend operating on her heart defect for this reason. We prayed together with her parents, read the story of Jairus' daughter, and encouraged them to wait and see what God will do.

When we call out to our Father it does give hope to others that they can do the same. This week I've traveled across Kurdistan with a lovely older Syrian Kurdish couple, and though not from a Christian background they have asked our Muslim neighbors to join hands and pray before we shared meals together–no difference whether we were with senior political advisors, a university president, or large families, whether in a private home or in a public restaurant (during the fasting month of Ramadan!). 

And look at this request in our weekly prayer update (click here to subscribe) from 13-year-old Zinar, who is going home this week after 2.5 months in our community: 
Zinar has asked for prayer for his school to be good when he goes home. He also has come to ask that I add into this email that he wants prayer for strength for his body. And to say thank you to everyone for praying for him.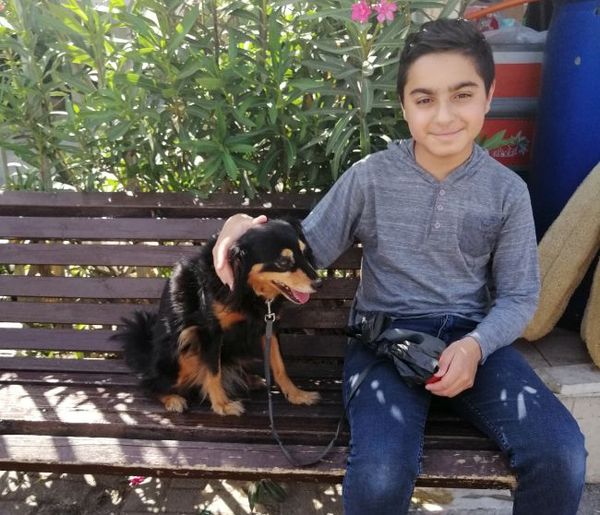 Also leaving today, with our gratitude and blessing, is Svea from Germany, after nine months of fruitful and effective service in our community: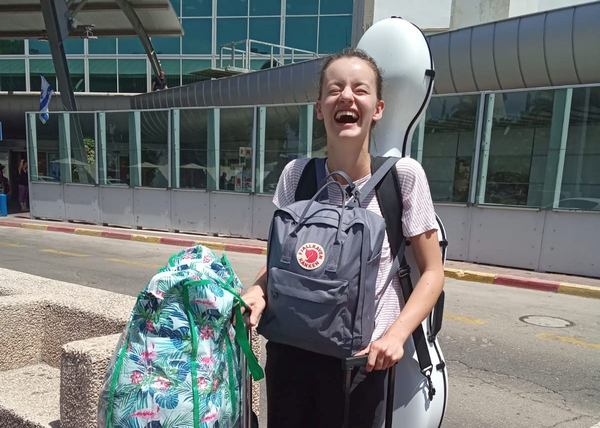 We'll miss her smile, and also that cello on her back which added so much soul to our morning worship. 

And finally this week, two stories of big steps forward in the relationship between Israel and his Muslim Arab neighbors. One says of the upcoming conference in Bahrain that "the mere fact that the peace proposal's rollout will take place in an Arab capital is nothing less than a sensation."
And the other, an essay from British journalist Melanie Phillips, is worth quoting from at length:
It's well known by now that the Saudis have developed ties with Israel as a result of the kingdom's deep concerns over the menace of Iran. So the great question is whether the Saudi thaw toward Israel goes any deeper than a tactical alliance against a common foe.
Some of what is now being said in the kingdom, necessarily with the tacit consent of its regime, goes further than might be expected from merely tactical considerations.
During the most recent rocket onslaught from Gaza, several prominent Saudi journalists and intellectuals expressed support for Israel that went beyond merely blaming Turkey and Iran for being behind the attacks.
The former director of the Middle East Center for Strategic and Legal Studies in Jeddah, Abd Al-Hamid Al-Hakim, wrote: "Our hearts are with you. May Allah protect Israel and its people… We will not let the treacherous hand of Iran and its agents in Gaza reach the Israeli people.
"It's time to say this out loud: confronting the terror of Hamas is the responsibility of all the countries in the region and of the international community, not only of Israel… I say to the Arabs: Do you want these murderers and agents of Iran to rule Jerusalem?!"
GIVEN THE virulent omnipresence of antisemitism in the Muslim world, the acid test of Saudi reformism must be, of course, attitudes not just to Israel but to the Jews. And here again, some astonishing developments are occurring.
The head of the Jeddah-based World Muslim League, Mohammed al-Issa, a cleric and former justice minister, has condemned Holocaust denial and promised to visit Auschwitz. He also told Muslim minority communities abroad to "embrace the nations they live in," strictly obey national laws and positively integrate into society.
In a further sign of thawing relations, Saudi Arabia will now permit Israeli Arabs to work there freely. And yet, and yet: it will still bar Israeli Jews from doing so…

And yet Saudi journalist and businessman Hussein Shobakshi used his column in the London-based Saudi daily Asharq al-Awsat to condemn antisemitism in Islamic culture.
As reported by the Middle East Media Research Institute (MEMRI), Shobakshi wrote: "The intensity of the Jew-hatred disseminated by the media and by art, literature, and political cartoons [in the Arab world] has reached a degree that cannot be ignored." He said Arab antisemitism was "the product of loathsome, racist education that is rooted in the Arab mentality… We disregard all these very positive references [to Jews in Muslim literature] and present invented theories, interpretations, and motives that justify Jew-hatred."
Saudi reform is moving at a glacial pace. With a population and culture as steeped as it is in Islamist fundamentalism and antisemitism, to move too fast would produce a violent backlash. And uppermost in the mind of MBS is surely the need to protect himself from the enormous threat of assassination. But the tectonic plates in Saudi Arabia are inching in a direction that until very recently would have been thought utterly impossible. And that shouldn't be dismissed as no big deal. It is.
What does all this mean to us? Well, Paul says in Ephesians 3 that the very mystery of Messiah is that non-Jews are now fellow heirs, fellow members, and fellow partakers of the promise given to Israel. He puts this same message at the very heart of the most life-transforming letter ever written, in Romans 9-11. 

We have been connected to Israel. And it is our joy to share this testimony with our neighbors in the Middle East, and to invite them to join in too. In this light every sign of rapprochement between Israel and our neighbors is a potential sign of the coming day when "the kingdom of the world has become the kingdom of our LORD and of his Messiah, and he will reign forever and ever." 

Jonathan for Shevet Achim

"Behold how good and how pleasant it is for brothers to dwell together in unity" (Psalm 133).