Dear friends,

"Count it all joy" was the message this morning as our Jaffa community began reading together the letter from James/Yakov, the brother of Jesus. Count it all joy when you meet trials of various kinds.

This week we have many reasons to be joyful. Chief among our testings is the passing of precious little Gabi, the Christian refugee child here again with us for a second heart surgery. Doctors tried everything to restore his heart and lungs until they ran out of options, and Gabi went to the Father just as Shabbat was starting.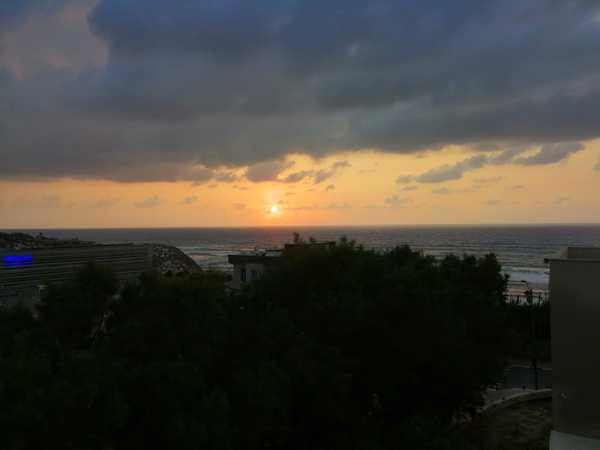 We've certainly been learning to trust God through death and beyond. Our confidence that Gabi will be raised up on the last day only grows. But the reaction of the father has been troubling. Understandable regret seems close to becoming bitterness and entitlement. We haven't seen a response like this for years, because grieving families have always seen how the doctors and our community members fought with everything they had for the life of their child. Please pray for Gabi's family, and for us as we ask for wisdom.

We took courage this morning from James' conclusion that these trials will produce steadfastness. Or as Job put it, "When he has tried me, I shall come out as gold." 

And there were some meaningful affirmations this week that God is glorifying himself through our community life. Visiting local leaders Grant and Kathy were in the hospital Thursday for the surgery of Rahaf, one of the children they are advocating for:
We know the beautiful verse that inspires the name of our community. Today we experienced Shevet Achim in action. At the most basic level – we sat. We sat together. We sat together for nearly eight hours…And we sat as a large community, expressing loving support for Rahaf and her sweet family. We can not think of a better expression of what Shevet Achim is all about.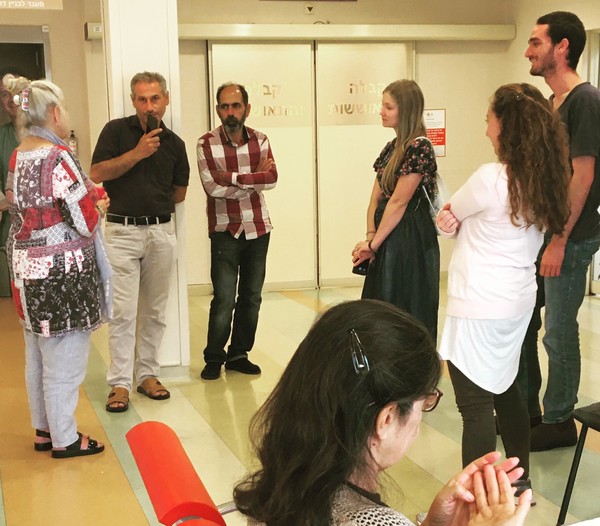 The gathering of Shevites grew and grew & at one point we snapped this photo that represented supporters from seven nations – Columbia, England, Kurdistan, Syria, Germany, America & Israel. How amazing...
We are constantly noticing the high esteem that Shevet Achim holds among the hospital staff. In the ICU room Grant & Margarit introduced ourselves to the doctor as volunteers with Shevet. She responded, 'Oh, I know who you are because you are the ones always standing nearby with so much concern and love for these children. I know who you are and I think you are amazing!'

What an honor and blessing to be a part of this day that the Lord has made. Who other than our amazing loving Father could orchestrate an intersection of lives such as this. Thank you Father, and thank you Shevet Achim.
Georgia's visiting parents David and Gail experienced something similar yesterday when they took Shahad from Gaza around Jerusalem: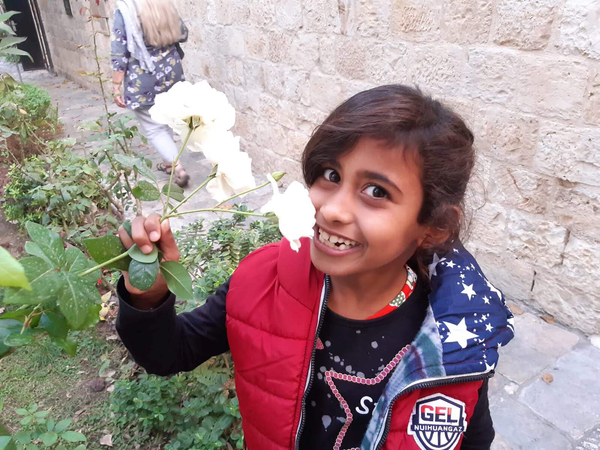 The shop keeper was immediately captivated by Shahad. He had heard about the work that Shevet does. He talked with her about where she was from and how she was. I saw that he was very moved. We tried to buy a multi-colouring pen for Shahad but he wouldn't accept any money from us and instead drew a picture of Donald Duck for her to take and colour in with her new pen. His parting words were, "We love you Shahad."
On our way back home Shahad was fascinated by some large animal statues inside another shop. Seeing this, the shop owner invited her in to have a better look. She asked about where Shahad was from. We told her she was from Gaza and was here to have her heart fixed. We could see the lady's heart melting before us. She then insisted that she wanted to buy Shahad something sweet so she immediately locked up the shop and then walked hand in hand with Shahad and us to a nearby shop where she told Shahad to pick whatever she wanted. When Shahad picked a chocolate bar she told her to choose more. She ended up taking Shahad round the shop choosing sweets and chocolates and drink. At the counter the cashier insisted on giving Shahad another pack of sweets. We then went back to the lady's shop where she wanted to know how she could follow and pray for Shahad. She told us she was a Christian and we could see she was almost moved to tears by Shahad's beautiful spirit and the Father working. Johanna told her about the work of Shevet before we left and she said she would follow Shahad and pray for God to heal her completely.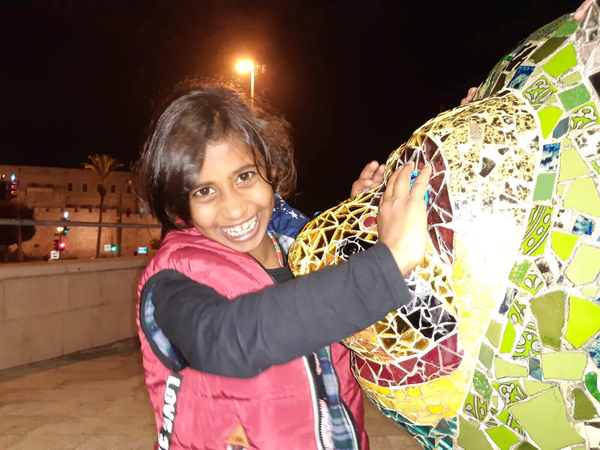 The whole day with Shahad was a very moving and powerful demonstration of the Father working to change people's hearts through these children. What a powerful witness to the world Shevet Achim is.

All this is such a contrast to what our neighbors in Iran, Iraq and even Lebanon are experiencing this week. You'd hardly know it from the media, but these Shiite-dominated countries are convulsed right now by popular protests against the economic destruction that Iran's obsessive hatred of Israel is bringing upon them.

Lord, allow our Middle Eastern neighbors to behold how good and how pleasant it is when brothers dwell together in unity (Psalm 133).

Jonathan for Shevet Achim