Friends,

A simple picture received tonight speaks volumes: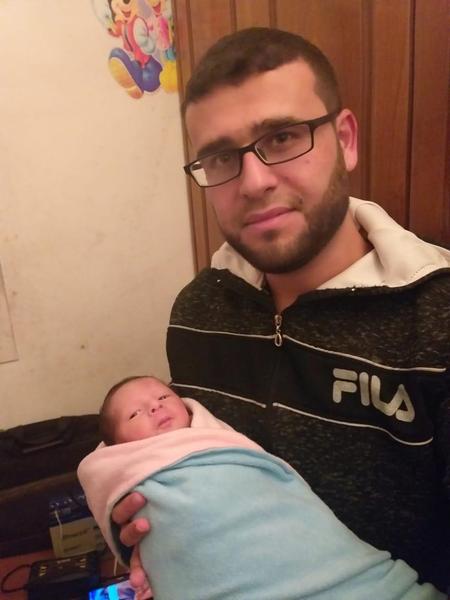 Just a couple of hours ago this young father in the Gaza Strip received his firstborn son Ezzedin back into his hands. Those of us who are parents can well remember our stunned reaction when our first baby was entrusted to us. We'd have done anything to protect that little life.

Now think of how Ezzedin's father felt when the ICU doctors in Gaza said his newborn's pulmonary artery was so narrow that he could not survive. The advanced medical care that could save this baby was just across the border in Israel. But it might as well have been a world away. No one valued Ezzedin's life enough to send him.

How blessed we are to be the Lord's emissary in these moments. Your child's life does matter. God has not forgotten you. For Jesus' sake we won't look away from this baby dying on our borders.

The hospitals in Tel Aviv didn't have a free bed for Ezzedin on Monday; on Tuesday we turned to Hadassah Hospital in Jerusalem; he was in their hands Wednesday night: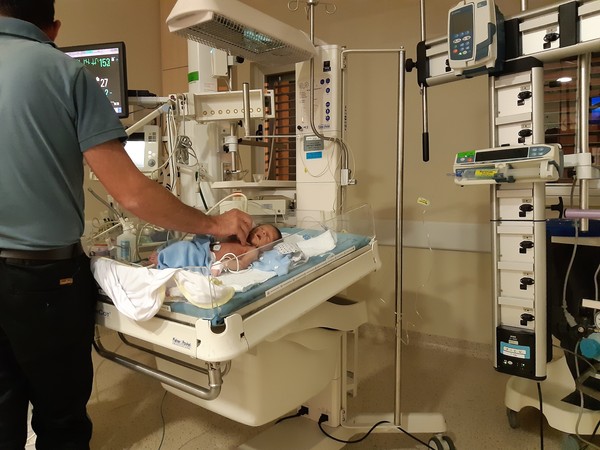 Thursday cardiologists threaded a balloon into Ezzedin's body via a catheter and were able to pop open the narrowed valve, with "great results."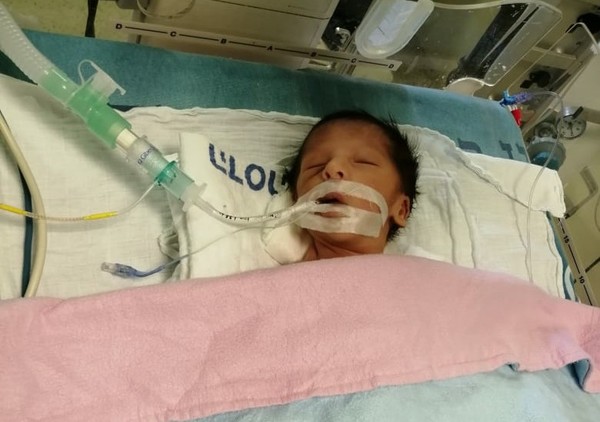 And tonight just three days later he is back home in Gaza, still wrapped in a blanket bearing the name Hadassah in Hebrew: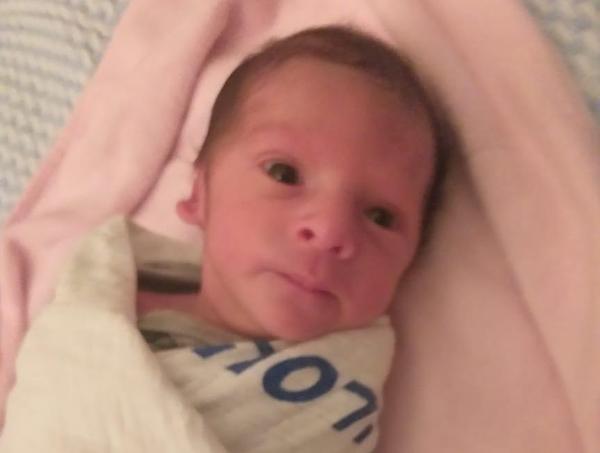 Thank God for these joyful moments which glorify our Father in heaven. Let's remember them when we're asked to pay the price of all the non-joyful moments that it takes to get here.

Gabi's father returned this week to his hometown in the Ninevah province of Iraq. We praise God for restoring a trusting relationship with him after the shock of Gabi's death last week. God willing we will be going out to visit Gabi's family in the coming week. We're trying to return the funds that the family contributed toward Gabi's second surgery in order to help them rebuild their lives as refugees from the Islamic State.

And by God's grace our Syrian refugee toddler Rahaf is doing wonderfully now, after several difficult days following her open-heart surgery: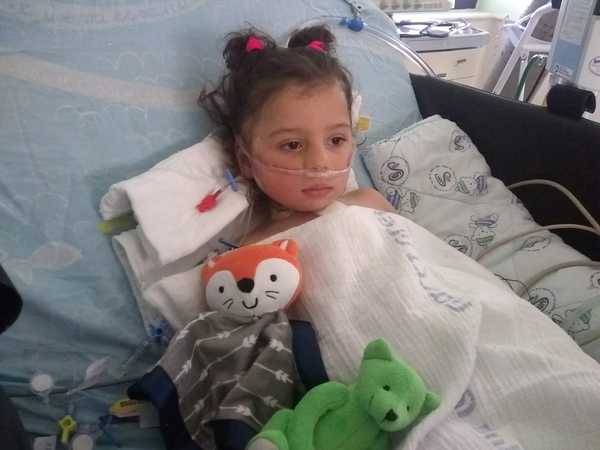 She was almost discharged back to our seaside Jaffa home today, but doctors held her over for one final echo before she'll return in the morning.

Meanwhile the new Jerusalem base is bursting at the seams tonight, with the transfer of three Iraqi and Syrian Kurdish families for some time in the king's city: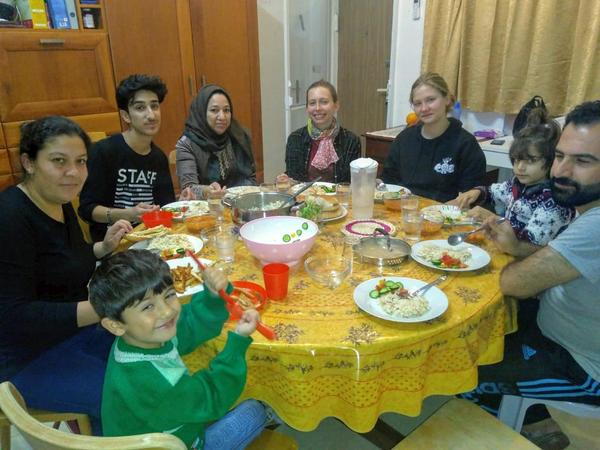 We appreciate our German coworkers Johanna and Almuth (center) who scrambled to prepare for these families tonight on short notice.

None of these things would be possible without a community of one heart and purpose. Consider what our friend Lois Tverberg shares in this book excerpt "The Gospel Makes more Sense if you Think as a 'We'":
Even though Jesus preached absolutely nonstop about the kingdom, that word is quite a puzzle to readers. I used to think of "kingdom" as a very esoteric abstract idea, not considering the fact that the word describes a community. It's describing God's relationship with a whole group of people whom he is redeeming. When we look for the "gospel" in the Gospels we search for an individual message of salvation. Instead, Jesus was speaking in terms of redeeming a whole people.

Consider–if "Christ" means "God's appointed King," it implies that he rules over a kingdom, a body of people. To "accept Christ" is to "enter his kingdom," an inherently plural action The main focus of his earthly ministry was to announce what God was doing on earth to redeem an entire people for himself.
Finally tonight, just who are the people of God? Christians and Jews have contended with each other over this issue for two millenia, and those who rightly seek closer relations are often sorely tempted to achieve it by sacrificing biblical truth. So when I opened up this weekend "God's Unfailing Word," the major new statement from the Church of England on Christian-Jewish relations, I expected further movement away from the word of God. I think I found just the opposite.

The report describes (pg. 29 ff.) four basic theological positions which Christians can hold toward the Jewish people: 1) the Jewish people are no longer Israel at all, outside of faith in Messiah; 2) the Jews are chosen irrevocably by God to be his people, but need to discover and respond to God's gift of Messiah; 3) there is a continuing relationship of covenant love between God and Israel, and yet Jesus is the Savior of the whole world; or 4) the Jewish people remain God's chosen people with a valid covenant outside of faith in Messiah.

Then, wonder of wonders, the report puts Romans 9-11 at the heart of what the word of God says on this matter, and disqualifies options 1 and 4!
"…the Church of England should neither deny the continuing participation of Jewish people in Israel as God's gift and God's creation, nor limit the grace proclaimed in the gospel of Christ, which is 'the power of God for salvation to everyone who has faith, to the Jew first and also to the Greek'. Given these parameters, there is a clear case for preferring approaches that fall within the range of the second and third responses as outlined above".
The bishop of Lichfield who oversaw the writing of this report, Michael Ipgrave, is the current chair of the Council of Christians and Jews in the UK, a body which historically tended toward the fourth option described above. It is remarkable that he is now so clearly leading the Church of England back in the direction of Paul's revelation. Indeed the chief rabbi in the UK, a close friend of Archbishop of Canterbury Justin Welby, in an afterward to the report shares his "substantial misgiving":
Namely, that it does not reject the efforts of those Christians, however many they may number, who, as part of their faithful mission, dedicate themselves to the purposeful and specific targeting of Jews for conversion to Christianity.

In 2015, the Vatican issued a document exploring 'theological questions pertaining to Catholic–Jewish Relations'. In doing so, it took the opportunity to make clear that the Catholic Church would 'neither conduct nor support any specific institutional mission work directed towards Jews'. This represented a major theological step forward, which was warmly welcomed across the Jewish world.

The enduring existence within the Anglican Church of a theological approach that is permissive of this behaviour does considerable damage to the relationship between our faith traditions, and, consequently, pursuing a comprehensive new Christian–Jewish paradigm in this context is exceptionally challenging. It is as though we are jointly building an essential new structure, while simultaneously a small part of the construction team is deliberately destabilizing the building's very foundations, thereby undermining confidence in the structural integrity of the whole edifice.
So it appears, controversially, that there is still a place at the Anglican table for our friends at CMJ, the Church's Ministry Among Jewish People (pg. 60), and for the larger messianic Jewish movement (pg. 7). And "God's Unfailing Word" goes on to make a clear distinction between Rabbinic Judaism and the faith of the Hebrew Bible that we would all do well to remember: 
"The Judaism in which Christianity is rooted is not Rabbinic Judaism. Rather, Rabbinic Judaism and Christianity share common roots in biblical and Second Temple Judaism…Both Jews and Christians needed to respond to the destruction of the Temple, whose traumatic effect cannot be overemphasized. Rabbinic Judaism developed through the 'sacrifice of the heart', in prayer and repentance; Christianity stressed the atoning sacrifice of Jesus 'made once and for all'". (pgs. 5, 39).
Let's pray tonight friends that believers will hold fast to both grace and truth as we interact with our elder brothers, and proclaim "the mystery of Messiah, that Gentiles have become fellow-heirs, members of the same body, and sharers in the promise in Messiah Jesus through the gospel" (Ephesians 3).

Jonathan for Shevet Achim

"Behold how good and how pleasant it is for brothers to dwell together in unity" (Psalm 133).